NuxGame Improves Its Sportsbook Solution Performances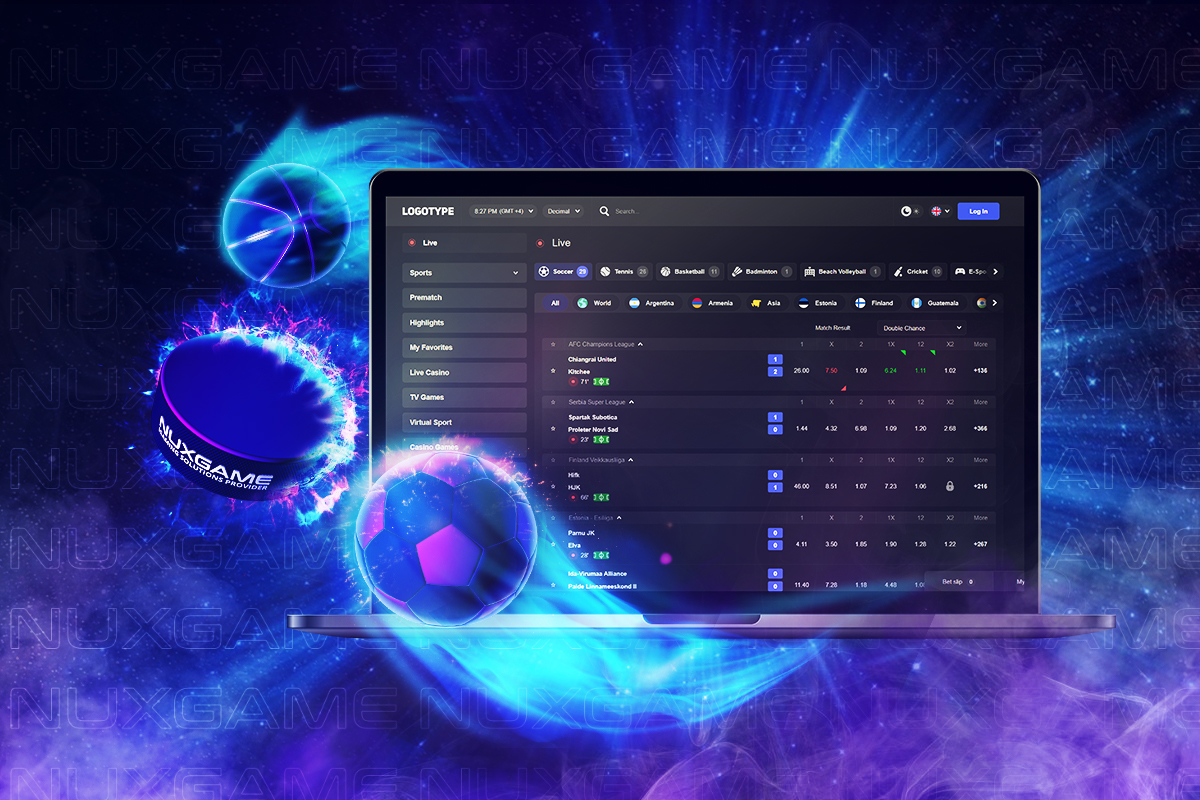 NuxGame updates its bookmaker software for sportsbook platforms. The software has every component and integration required for business operating. Now, bookmakers can take an equipped sportsbook component for installation to their websites to provide their customers with new features.
With NuxGame sports betting software, bookmakers can now give punters pre-match and live wagering on over 70,000 sporting events every month. NuxGame software contains every major tournament, top league, and every other notable sporting event to attract punters.
The sports NuxGame offers are Tennis, American Football, Futsal, Soccer, Table Tennis, Basketball, Rugby, AFL, Baseball, Volleyball, Cricket, Handball, Boxing, Darts, and so on.
Besides that, NuxGame is a solution for every top eSports league which includes Rainbow Six, League of Legends, CS GO, Valorant, Overwatch, and much more.
One of the many advantages of the company's solution is the advanced betting odds system. NuxGame offers over 600 unique types of odds which are viewable in Fractional, Decimal, or American format. In addition, NuxGame renders comprehensive guiding principles to bookmakers. These principles make the integration process quick and without complications.
NuxGame solutions give the platform that comprises user management, sports, finance, risk and odd management, and so on. That aside, NuxGame offers the sports wagering API which makes the integration of any sport possible.
Turnkey is a NuxGame solution providing a complete gaming platform with accessible website frameworks, premier customized odds, thousands of casino games, an adjustable bonus system, and so much more.
Sport Engine is the solution giving betting odds core to make possible for clients to build their own platform considering their personal views on what their brand will be.
Retail is a software solution for land-based bookie business. It provides bookmakers with a live monitor solution, a user-friendly platform, and powerful admin panels.
NuxGame is an iGaming provider offering fully-fledged sportsbook solutions for a successful bookmaker business.
Exploring the Future of Gambling: GamingTech CEE Panel Unveils the Power of Web3, Blockchain, XR, VR, and AR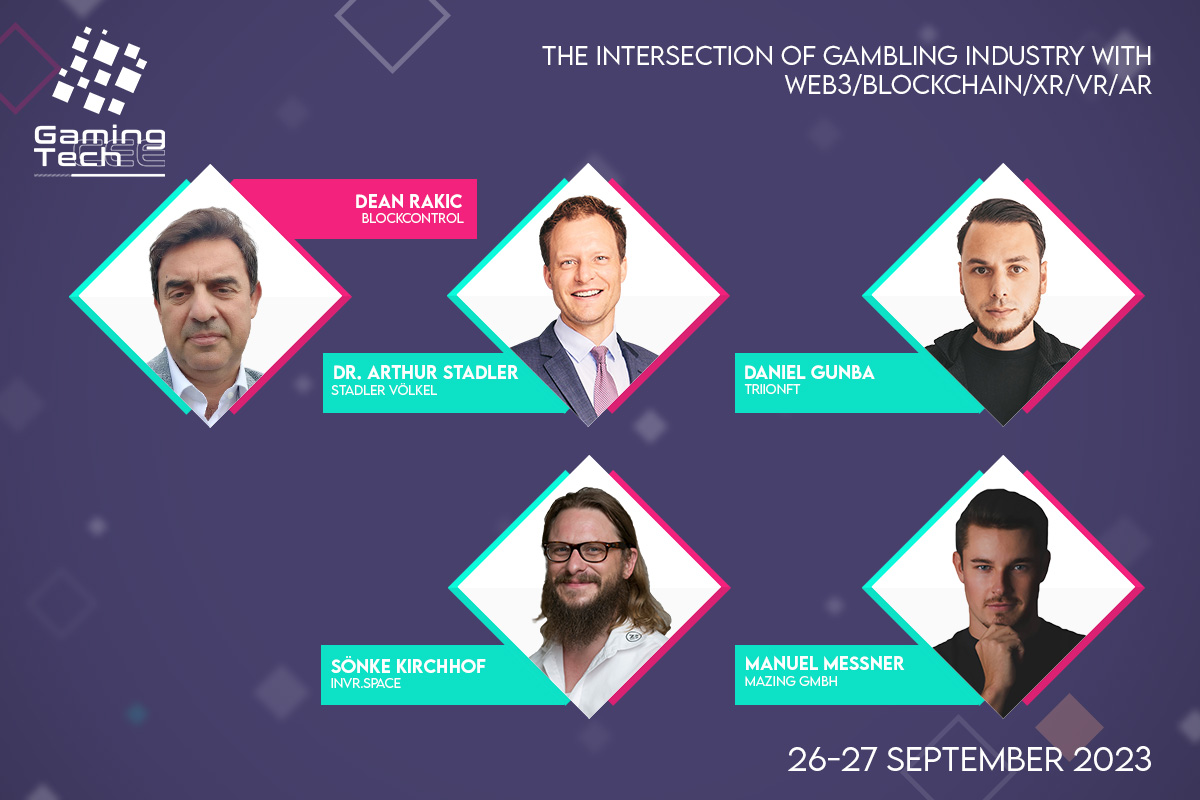 GamingTech CEE is around the corner, taking place on September 26-27, 2023, at the prestigious Ritz Carlton Budapest. The leading event for exploring the latest tech innovations in the gaming industry within the Central and Eastern European (CEE) region promises to be a game-changer, featuring panel discussions on a wide range of topics.
The ultimate destination for industry professionals, innovators and enthusiasts, GamingTech CEE – brought to you by the #hipthers – offers a unique opportunity to gain a deeper insight into how the gaming industry is evolving within the region. With a focus on compliance, innovation, and networking, this event offers a platform for industry professionals and enthusiasts to stay ahead in the dynamic world of gaming technology.
"The Intersection of Gambling Industry with Web3/Blockchain/XR/VR/AR" panel discussion will take a closer look at the integration of innovative Web3 technologies into iGaming. Dean Rakic, Chief Scientist at Blockcontrol, will serve as the moderator, bringing together experts and innovators from the gambling industry and technology sectors. The panel aims to explore the transformative potential of Web3, blockchain, XR (Extended Reality), VR (Virtual Reality), and AR (Augmented Reality) in reshaping the future of gambling.
As technology continues to revolutionize the gambling landscape, understanding the synergies between the gambling industry and these cutting-edge technologies has become imperative. The panel will delve into key topics, including:
Web3 and decentralized gambling platforms: Exploring how Web3 and decentralized technologies can disrupt traditional gambling models, increase transparency, and enhance player trust through decentralized platforms and smart contracts.
Blockchain in gambling: Discussing the applications of blockchain technology in the gambling industry, including secure transactions, provably fair gaming, identity verification, and transparent record-keeping. Exploring the potential benefits and challenges of blockchain adoption.
XR, VR, and AR in immersive gambling experiences: Examining how Extended Reality (XR), Virtual Reality (VR), and Augmented Reality (AR) can create immersive gambling experiences, enhance user engagement, and blur the boundaries between physical and virtual gambling environments.
Tokenization and digital assets: Exploring the integration of digital assets and cryptocurrencies in the gambling industry. Discussing the potential of tokenization for in-game assets, digital collectibles, and innovative reward systems.
Responsible gambling and user experience: Addressing the ethical considerations and responsible gambling practices in the context of emerging technologies. Discussing how XR, VR, and AR can be leveraged to promote responsible gambling behavior and create engaging, safe, and immersive user experiences.
Regulatory challenges and opportunities: Analyzing the regulatory landscape and potential challenges associated with the adoption of emerging technologies in the gambling industry. Exploring the opportunities for collaboration between regulators, technology providers, and gambling operators to foster responsible innovation.
Future trends and opportunities: Gaining insights into the future trends and opportunities at the intersection of Web3, blockchain, XR, VR, and AR in the gambling industry. Discussing the potential impact of these technologies on user acquisition, player engagement, and market expansion.
Panelists
Arthur Stadler – Attorney and Founding partner at STADLER VÖLKEL Attorneys at Law
Daniel Gunba – Founder / CEO of TRIIONFT
Sönke Kirchhof – CEO at INVR.SPACE
Manuel Messner – CEO at Mazing GmbH
Register to the event
GamingTech CEE is more than just a conference; it's a platform for networking, knowledge sharing, and fostering collaborations in the gaming technology sector. Attendees will have the chance to connect with industry leaders, explore cutting-edge innovations, and gain a competitive edge in this rapidly evolving industry.
Registration is still open for those interested in joining this and other enlightening discussions and being part of the GamingTech CEE experience. Register for the conference now or find out more about GamingTech CEE on the official website.
Immutable Partners with NFT.NYC in Major Multi-Year Sponsorship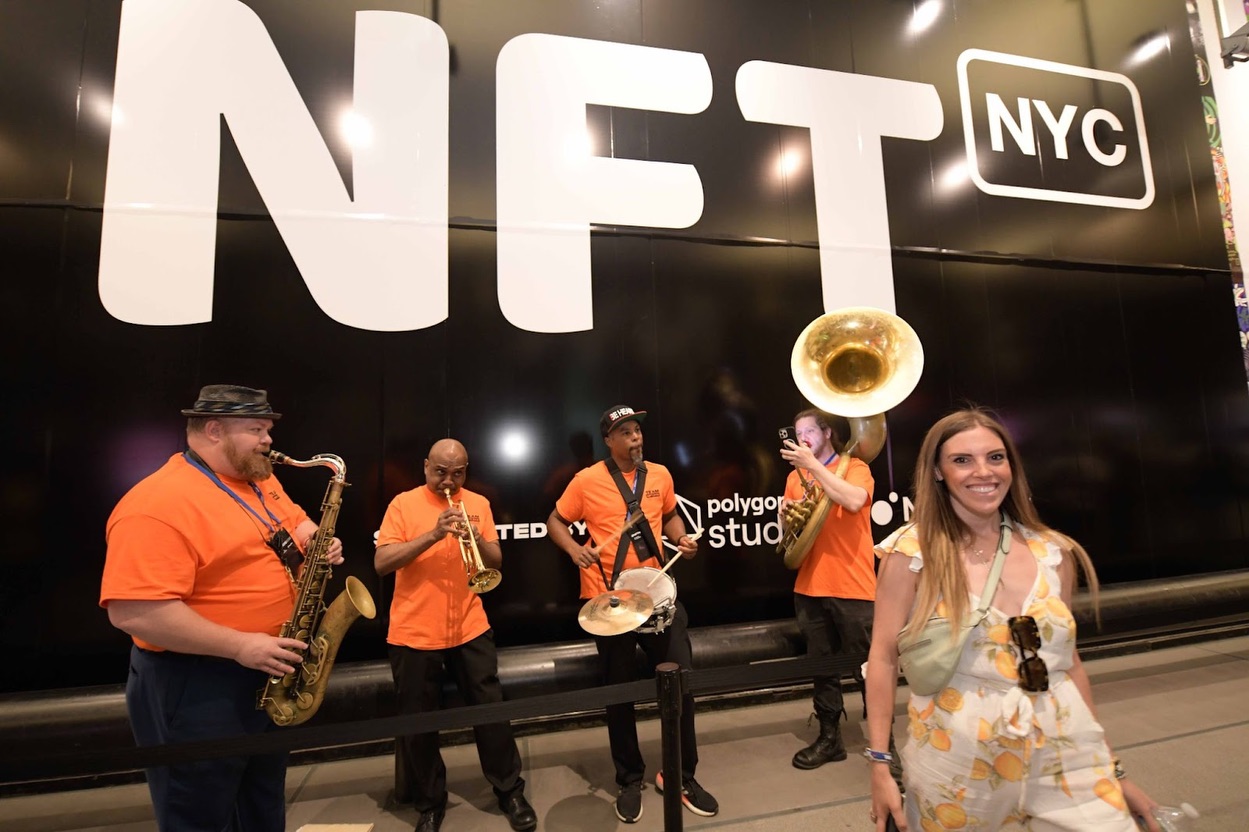 Immutable, supporting the Ethereum-scaling Layer 2 platform Immutable X and Immutable Games Studio with leading titles such as Gods Unchained and Guild of Guardians, has today entered a new multi-year partnership with NFT.NYC, organizer of leading NFT industry events, ahead of its upcoming debut in London on November 3.
"We are proud to partner with Immutable as the title sponsor for NFT.London and NFT.NYC" said NFT.NYC Co-Founder, Jodee Rich. "We have been deeply committed to integrating NFTs into the attendee experience since our first NFT.NYC in 2019. Immutable will play an important role in scaling those experiences to all attendees, helping us deliver unforgettable NFT moments at all of our events."
Immutable X has already earned itself a reputation as a proven, economical and energy-efficient NFT platform. Recently, Gods Unchained, a leading Web3 competitive trading card game developed by Immutable Game Studio, also announced an exclusive program for GameStop's GameStop PowerUp Rewards Pro members — an opportunity to welcome GameStop's most competitive and engaged players into the expanding universe of Gods Unchained.
"Our partnership with NFT.NYC is a first for the industry, marking the beginning of a significant collaboration in the NFT space. Immutable is building and scaling world-class web3 games, bringing the next billion players to web3. With this new partnership, we can bring exciting experiences and engaging activities at all NFT.NYC events." said Robbie Ferguson, co-founder of Immutable.
As part of the partnership, tickets for NFT.NYC events beginning in 2023 will be NFTs minted on Immutable X. Additionally, NFT 'Swag Bags' distributed to NFT.NYC's attendees will also be minted on Immutable X. As the first layer 2 scaling solution for NFTs on Ethereum, these Immutable-minted digital assets will also be 100% carbon-neutral and protected by Ethereum-grade security.
Since its inauguration in 2019, NFT.NYC has brought together builders, brands, pioneers, influencers, developers and NFT enthusiasts to celebrate this innovative, nascent technology. In June of this year, NFT.NYC attracted 16,000+ attendees from 72 different countries to hear 1,500 speakers across 16 NFT-focused tracks. Together, NFT.NYC and Immutable will expand the conference's global reach by bringing the world leading NFT event to the United Kingdom for the first time with NFT.London (November 3 – 4, 2022).
The event has seen continued development growth along with the global NFT industry itself. According to recent reports, the global NFT market could reach a total value of $230 billion by 2030, with events such as NFT.NYC already demonstrating the ongoing potential for growth within the sector.
BMM Testlabs Grants the First Compliance Certification in the Blockchain Industry to Chainlink VRF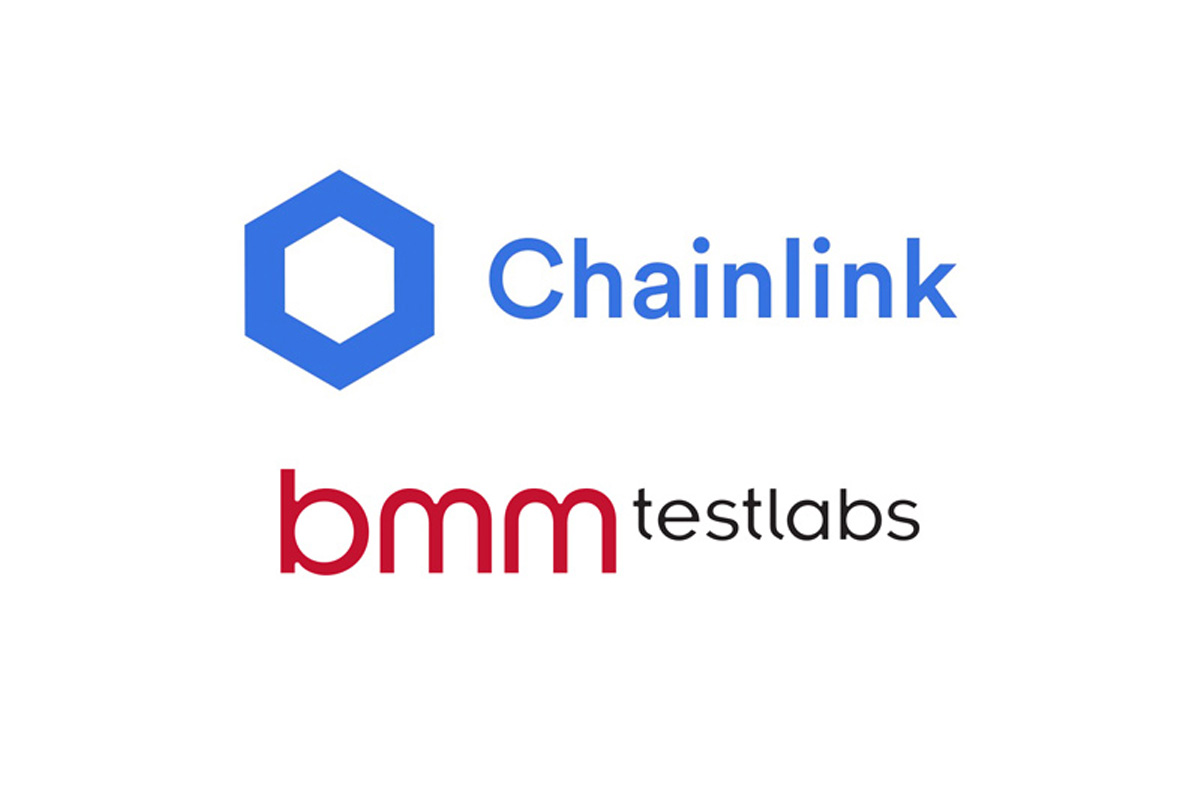 BMM Testlabs, the longest established and most experienced private independent gaming testing laboratory in the world, announced today that Chainlink VRF, the blockchain standard for verifiable randomness in gaming and NFTs, has received the GLI-19 compliance certification through BMM Testlabs.
Chainlink VRF (Verifiable Random Function) is the blockchain industry's most widely adopted random number generator (RNG), enabling smart contracts to access random values without compromising security or usability. VRF is used for minting NFTs, randomizing in-game features, and much more. Since it first launched, VRF has served a cumulative 7.9 million randomness requests. VRF V2 launched in February 2022, reducing transaction fees and empowering smart contract developers to build the next wave of provably fair and scalable NFT and gaming applications.
Maria Romero, Business Development Manager for iGaming at BMM Testlabs, commented, "As one of the first certifications in the blockchain industry, BMM is paving the way for companies developing blockchain-based gaming solutions to become certified in a secure and compliant way that was previously unavailable.
"By using this certified random number generator for iGaming applications, developers can rely on the security best practices built into the Chainlink VRF offering. This ensures that the randomness is both verifiable and tamper-proof using a trust-minimized approach, reducing the potential for human error.