Wanxiang Blockchain Forms RISC-V International Blockchain SIG with Ecosystem Partners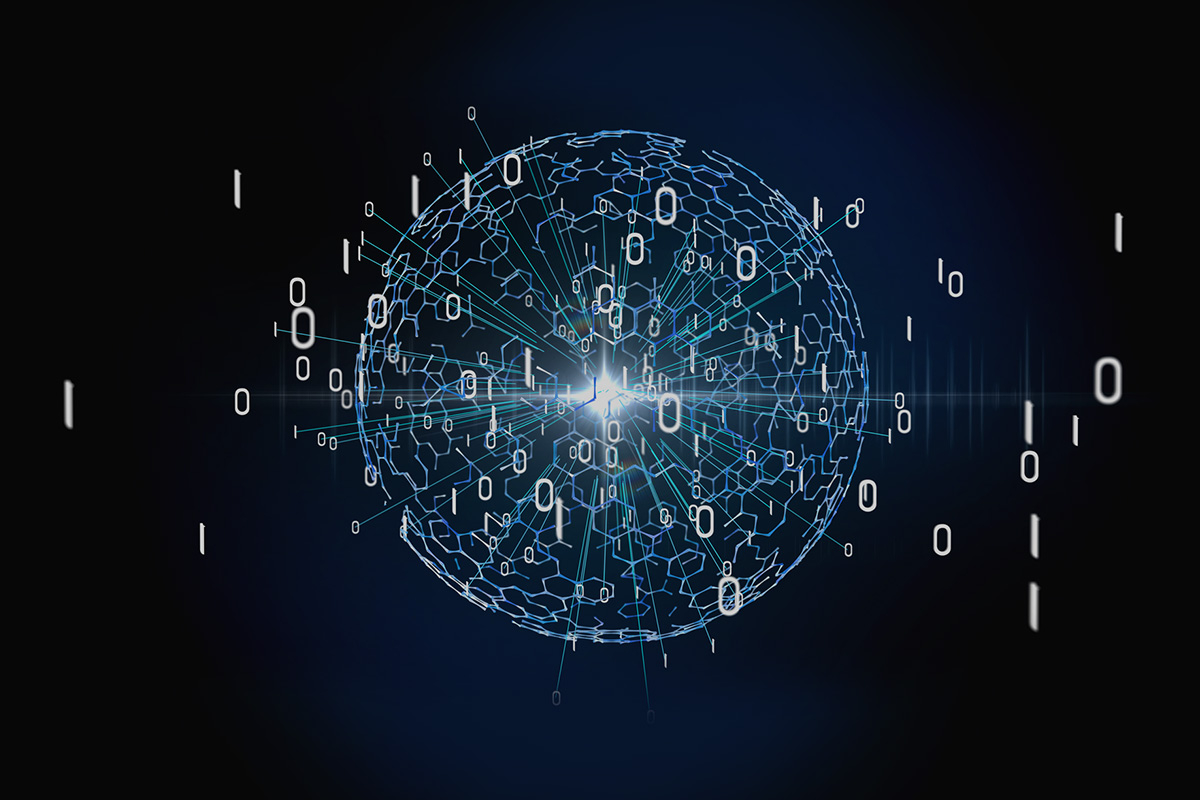 On Feb. 23, 2021 at MWC Shanghai, Wanxiang Blockchain and aitos.io announced they joined RISC-V International as strategic members and have formed RISC-V International's new Blockchain SIG (special interest group) in collaboration with LeapFive, StarFive and SiFive. This group will help integrate blockchain technologies with RISC-V solutions, and promote the development of trusted blockchain databases.
Tu Wenhui, Senior Director of Blockchain + Technology Department at Wanxiang Blockchain, and Gary Xu, CTO of aitos.io, will take the positions of Acting Chair and Vice Chair of the Blockchain SIG, and will be in charge of the preparatory work for the official launch of the group.
RISC-V is a free and open ISA enabling a new era of processor innovation through open standard collaboration. The RISC-V ISA delivers a new level of free, extensible software and hardware freedom on architecture, paving the way for the next 50 years of computing design and innovation. RISC-V International is a global nonprofit association based in Switzerland. Founded in 2015, RISC-V International now has over 1,200 members around the world.
Vincent Y. Wang, Executive President of Wanxiang Blockchain, said that the RISC-V International Blockchain SIG initiated by Wanxiang Blockchain, aitos.io, LeapFive, SiFive, StarFive and other important partners will promote the integration of blockchain technologies with the RISC-V community. Wanxiang Blockchain has been committed to building a trusted database and collaborating with PlatONE, a next-generation blockchain consortium supporting privacy-preserving computing developed by Wanxiang Blockchain and Juzix. With its open and extensible architecture, the RISC-V ISA supports cryptographic algorithms and enables developers to create secure, trusted solutions. In the future, these companies will continue to build solutions to integrate different technologies so that more developers can take advantage of blockchain, which promises to help empower digital transformation across key industries and market segments like the Distributed Cognitive Industrial Internet, Digital Cities, Asset Digitization, etc.
"Our new Blockchain SIG will give the RISC-V community the opportunity to collaborate on blockchain technologies in order to enable the best performance and functionality in the RISC-V ISA and software ecosystem. Blockchain is already a big disruptor for the silicon industry, and we are committed to helping our members take advantage of the opportunities that lie ahead," said Mark Himelstein, CTO, RISC-V International.
"Joining RISC-V International is in line with our innovative strategy of integrating IoT applications with blockchain. By creating the Blockchain SIG and rolling out an in-depth cooperation with the RISC-V community, we will optimize our BoAT blockchain application framework to provide better support for RISC-V solutions, accelerate the application of IoT devices in blockchain-based services and build a trusted IoT database to make this data valuable and open," said Leo Lin, CEO of aitos.io.
Aglaia Kong, CTO of LeapFive, mentioned that as blockchain is used to track value of data, it is getting more important to ensure the origin of data is from a trusted source. By placing root of trust, ensuring each SOC having a unique DNA, having dedicated compute optimized for blockchain of where data is originated become super important. With RISC-V open and extensible architecture, combining blockchain and LeapFive' s SOC design capabilities, we are working together with Wanxiang Blockchain and aitos.io to build the "Chinese TEA ( Trusted Embedded Architecture)", so one can ensure the data origin is known, data usage is tractable and trust worthy.
"In the current AIoT era with massive data being produced, processed and analyzed, data and computing security becomes one of the main driving forces of choosing the open and modern RISC-V ISA. It is an inevitable trend for RISC-V to enter blockchain, a promising industry." StarFive CEO Thomas Xu emphasized with confidence, "The scope of blockchain applications is expanding. Many applications are unexpectedly innovating because of the adoption of blockchain. No matter it is cloud computing of big data, or end to end computing applied to IoT, there is no doubt that RISC-V's diversity and outstanding functions will even flourish to the blockchain industry."
"The adoption of RISC-V to develop blockchain technologies, and the use of RISC-V International working groups to encourage broad industry collaboration, demonstrates the power and flexibility of the freely available and open specification ISA," said Dr. Chris Lattner, President of Engineering and Product, SiFive. "Blockchain is an area where optimized hardware and software designed together can provide tangible benefits for secure, fast processing for supply chain, logistics, or financial operations, improving efficiency and accuracy. This demonstrates the potential for members of RISC-V International working groups to develop and build industry-wide specifications that can be broadly implemented."
Wanxiang Blockchain made its debut at MWC Shanghai 2021 with CT Wing, UNISOC, LeapFive, Fibocom and aitos.io in Hall N4. On the Leader Stage, these companies discussed IoT and blockchain trends from the perspective of blockchain companies, chip and module manufacturers, operators and platform service providers.
Earlier in 2020, Wanxiang Blockchain kicked off its efforts to build comprehensive solutions based on the integration of blockchain and big data, cloud computing, 5G, IoT, AI, and other digital technologies and successfully hosted the Sixth Global Blockchain Summit in Shanghai with the theme of Integrated Innovation.
In January 2021, Wanxiang Blockchain established the Biological Asset Financial Service Platform with Sancai Digital Technology and Foidn Technology based on the BoAT + PlatONE IoT Data Platform developed by Wanxiang Blockchain and aitos.io. This platform was the first in China to integrate blockchain modules into biological asset monitoring for IoT devices, assigning blockchain IDs to 1000 cows at the Ashili Farm in Changji, Xinjiang, a province located in northwest China.
The Biological Asset Financial Service Platform can collect key data about the whole process of beef rearing in real time, and encrypts the data and records it on blockchain to make the data tamper-proof and traceable. This allows key data about the beef rearing process to be turned into valuable digital assets that can be shared among participants across the whole industry to improve operational efficiency.
This blockchain+IoT based platform can improve the efficiency of government regulation on biological assets, beef slaughter, transactions and the settlement of insurance claims, and more importantly, make beef produced in this process traceable for safety purposes. Supported by Wanxiang Trust, this platform can also make it easier for farmers to get financial support and increase their production thanks to this trusted database powered by blockchain and the IoT.
With all these benefits, the Biological Asset Financial Service Platform will help accelerate the digital transformation of the traditional animal husbandry industry by building a trusted database and inspiring financial institutions to drive economic growth in new and innovative ways.
SOURCE Wanxiang Blockchain
Unlocking Potential: Saudi Arabia's ICT Market Insights Revealed by Infinium Global Research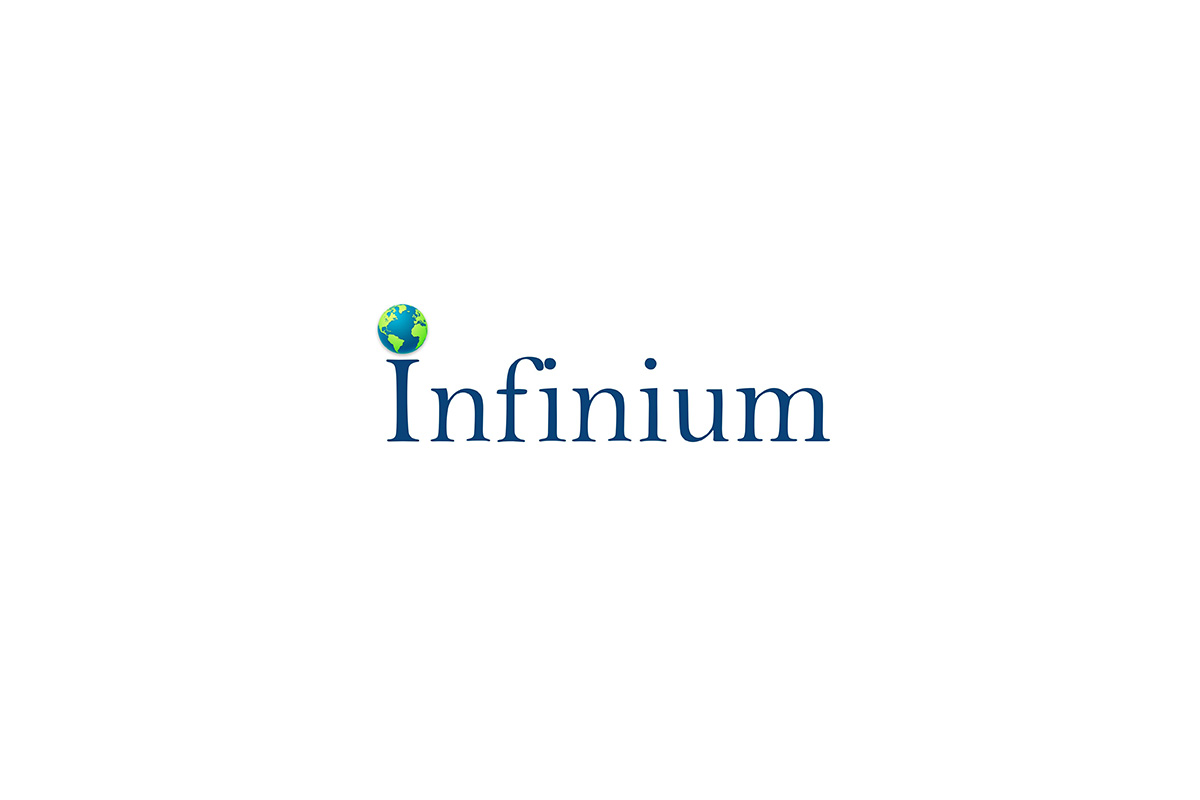 In recent years, Saudi Arabia has demonstrated remarkable progress in modernizing its Information and Communication Technology (ICT) sector. This transformation is driven by strategic initiatives from the Communication and Information Technology Commission (CITC), which has prioritized enhancing market competition through regulatory flexibility, transparency, and collaborative efforts. Notably, the International Telecommunication Union (ITU) recognizes Saudi Arabia as a leader in the Arab State region, achieving a "generation 4" (G4) status in the ITU Global ICT Regulatory Outlook 2020. Within the Middle East and North Africa regions, Saudi Arabia stands as one of the largest markets for Information and Communication Technology. With its strategic geographical location, Saudi Arabia is well-positioned to emerge as a hub for technology services and cloud computing, boasting global connectivity access via the Red Sea, thereby serving markets in Europe, Asia, and Africa. As a G4 country, Saudi Arabia effectively integrates ICT regulation with a separate regulatory authority vested with enforcement powers. This authority operates with a clear mandate, overseeing a fully competitive market while safeguarding consumer interests under the "generation of regulation" model. Projections indicate that the Saudi Arabian ICT market is expected to experience a 5.6% growth in 2023, reaching a total value of $33.43 billion in 2022. This growth is predominantly driven by hardware expenditure, accounting for 58.5%, followed by services (30.4%), and software (11.1%).
More Insights on this report, Speak to Our Analyst: https://www.infiniumglobalresearch.com/contact-us
Key Business Opportunities and Factors Driving ICT Growth in Saudi Arabia:
Cloud Adoption Surge: Anticipate a robust migration to cloud computing, as organizations increasingly embrace Infrastructure-As-A-Service and Platform-As-A-Service solutions.
Emphasis on Edge Computing: Expect increased investments and collaborations in edge computing, facilitating the successful deployment of emerging technologies and use cases.
IT Services in the AI Landscape: IT services providers have the opportunity to design and implement innovative business models while effectively managing data and infrastructure.
Emerging Technology Integration: Witness a growing demand for industrial and intelligent automation, coupled with seamless integration with future technologies like IoT, AI, and Blockchain.
Green Data Centers: Anticipate a surge in green data center initiatives, data center consolidation efforts, and policy changes aimed at enhancing data center sustainability.
Driving Forces for ICT Growth:
Saudi Arabia's ICT expansion is propelled by rising personal incomes and a growing pool of specialists committed to advancing leadership in connectivity and information technology. Additionally, the nation boasts a robust economy, political stability, a youthful demographic, and national policies that prioritize economic diversification. Factors such as increased foreign direct investment (FDI), a burgeoning ecosystem that supports ICT innovation and entrepreneurship, a thriving telecommunications sector, and a growing IT service industry collectively stimulate ICT investments in Saudi Arabia.
Investments:
Saudi Arabia is embarking on a new era of digital innovation, with ICT spending projected to exceed $34.5 billion this year, underpinned by significant foreign direct investment and a substantial $7 trillion development plan for the giga project. In 2023, the Saudi government is making noteworthy investments in key areas, including AI, IoT, cybersecurity, and data analytics.
In the realm of foreign direct investment, Saudi Arabia is incentivizing data center investments of $400 million, which create a minimum of 20 jobs with an average annual wage of $40,000, thereby qualifying for up to 30 years of tax savings.
Furthermore, as part of its commitment to digital transformation and preparation for the future economy, Saudi Arabia has unveiled investments exceeding $9 billion in its technology sector. These investments are spearheaded by a substantial $2.1 billion commitment from Microsoft to establish a super-scalar cloud infrastructure in the country, and Oracle's $1.5 billion investment to fortify the kingdom's cloud computing capabilities. Additionally, China's Huawei is contributing $400 million to enhance Saudi Arabia's cloud infrastructure.
The information and communication technology sector in Saudi Arabia are valued at SR134 billion, constituting 4.1% of the Kingdom's gross domestic product (GDP), emphasizing its growing economic significance.
During the forum, the Communications, Space, and Technology Commission (CST) announced that the ICT market in Saudi Arabia surged to a value of 154 billion in 2022, establishing itself as the largest and most rapidly expanding digital economy in the region. Additionally, Dr. Altamini emphasized that CST has introduced high-speed internet services in 21,000 villages across the nation, addressing the needs of over 5 million people and ensuring uninterrupted communication services. This underlines the substantial progress in the Kingdom's communication and technology infrastructure. Notably, 5G coverage in Riyadh has reached an impressive 53%, while exceeding 94% in other regions. The utilization of fiber optics has extended to 3.7 million users in Saudi Arabia, reflecting a dynamic shift towards advanced and high-speed connectivity solutions.
Opportunities:
The Ministry of Communication and Information Technology (MCIT) has been primarily focused on establishing a robust and advanced architectural framework to facilitate digital transformation across various domains such as e-commerce, smart cities, national data management, digital education, digital healthcare, and e-government. In line with Saudi Arabia's ICT strategy for 2023, the objectives include generating more than 25,000 employment opportunities within the sector, achieving a 50% expansion in the IT market size and technology development, and increasing the sector's contribution to GDP by $13.3 billion. The strategy also aims to attract international investments and promote the active participation of women in the field. According to the International Data Corporation (IDC), the Saudi ICT sector experienced an impressive 8% growth between 2019 and 2021, culminating in a total value of $32.1 billion.
In a move to bolster the resilience of the Supreme Audit Institution (SAI) through ICT solutions, the Saudi Fund for Improved SAI Performance (Saudi FISP) is facilitating the expansion and enhancement of ICT infrastructure. The Saudi Arabia General Court of Audit has generously allocated $1 million to be distributed among International Organization of Supreme Audit Institution (INTOSAI) members that require external assistance to advance their ICT infrastructure, thus fortifying the capabilities of these institutions.
Need Assistance? Send an Enquiry@ https://www.infiniumglobalresearch.com/contact-us
Vision 2030:
Saudi Arabia's Vision 2030 is focused on the bolstering of the ICT sector with the goal of forging a digital society, digital government, digital economy, and a forward-thinking future for the Kingdom. Within this framework, the Ministry of Communication and Information Technology (MCIT) establishes the groundwork for diversification and enhancing competitiveness. It revolves around three primary pillars, each delineating specific objective to be realized by 2030: fostering a dynamic society, fostering a prosperous economy, and shaping an ambitious nation via a well-crafted digital strategy, enabling a connected present and an innovative future.
Challenges:
Saudi Arabia encounters difficulties in both enlarging its domestic ICT workforce and attracting foreign talent. Moreover, sourcing local professionals with hands-on experience in cutting-edge technologies like cloud computing, mobility solutions, and cybersecurity proves to be a challenge. The nation also grapples with significant cybersecurity threats, further complicating its ICT landscape.
Main Players
IBM Middle East
Saudi Telecommunication company
Amazon.ae
Palo Alto Networks Saudi Arabian Limited Company
nybl
MapMetrics expands to peaq from Solana following addition of Solana compatibility to peaq's Multi-Chain Machine IDs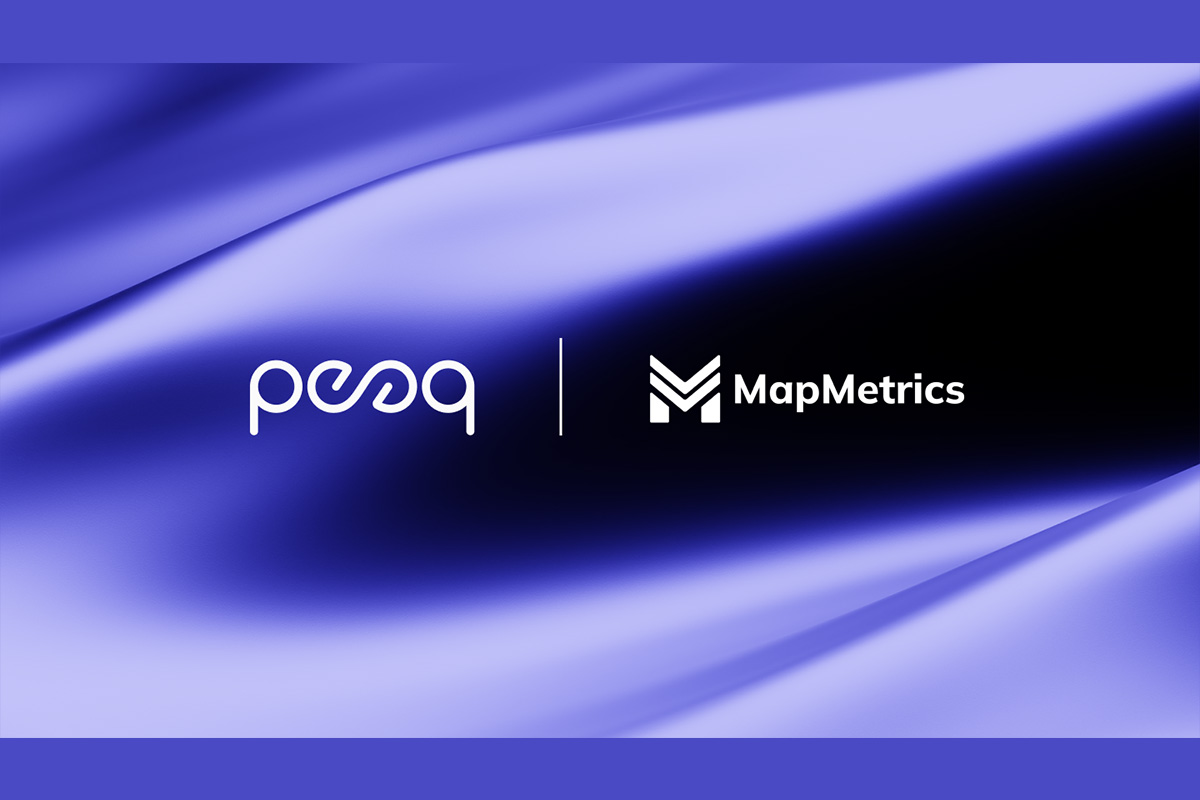 peaq, the blockchain for real-world applications, announces the expansion of its ecosystem and product offering. MapMetrics, a Web3 drive-to-earn navigation app, will leverage peaq as part of its decentralized physical infrastructure network (DePIN) powering a Google Maps-style service. The development comes as peaq adds Solana compatibility to its Multi-Chain Machine IDs.
A Solana-originating project, MapMetrics will leverage the now Solana-compatible peaq IDs to build functions of the MapMetrics DePIN on peaq. These will include assigning peaq IDs to the navigator devices on its DePIN, using these IDs to authenticate the data collected by these devices, and a community voting mechanism.
Free navigation apps have become trusty companions for countless people around the world, with Google Maps alone boasting over a billion users. But despite a lack of an upfront cost, they come with a price of their own. When something is free, you are the product; when navigation is free, your personal data is being monetized. From leveraging the user's position data for valuable insights on specific locations to serving them targeted location-based ads, the companies behind such apps profit from our sensitive data, sometimes without giving much thought to its privacy and protection. And in the case of massive companies like Google, they combine this data with the data sourced from all other Google-related data points to create digital models of ourselves, able to predict our behavior than ourselves.
MapMetrics is changing the equation by putting navigation on Web3 rails. It uses location trackers that enable users to share their anonymized data with the network, earning cryptocurrency and NFTs as rewards. While featuring its own ad engine, it makes sure that no private user data is exposed to the advertisers and shares the ad revenue with the community. It boasts 3,500 devices in the network and 5,000 users across 73 countries.
As part of its integration with peaq, MapMetrics will use peaq's Multi-Chain IDs to enable devices to connect with the peaq network. It will build and deploy some of the core functions powering its navigation DePIN on peaq, using peaq IDs to authenticate and sign the anonymized data that the devices collect. It will also tap peaq to build a community voting pallet — a building block that other projects will be able to use as well — which will enable the community to contribute to its Google Maps-style navigation service by adding the locations of speed cameras and other objects and validating it with votes.
This comes as peaq expands the compatibility of its peaq IDs to include Solana. Enabling this is an address map running as part of the peaq storage pallet, pallets being modules for building blockchains in the framework that peaq runs on. This map works like an address book, linking addresses of different standards used on various networks and thus enabling cross-chain communication and information exchanges.
For example, with this integration, a solar panel with an ID on Solana will be able to connect to an energy marketplace on peaq. The previous updates made peaq IDs compatible with Binance's BNB Chain, Ethereum Virtual Machine, and Cosmos. peaq's steps toward its Multi-Chain vision have already eased the transition for projects coming from Algorand and Polygon, and will now unlock new opportunities for MapMetrics and other projects in the Solana ecosystem.
The peaq ID compatibility expansion enables teams originating on Solana to expand and leverage peaq's DePIN functions without friction or fragmentation. With peaq Multi-Chain IDs, Solana-originated projects can easily tap peaq for some of their crucial functions.
"With its DePIN-focused functions and economics, peaq is the perfect home for DePINs," says Brent van der Heiden, CEO of MapMetrics. "We are excited to be joining this bustling ecosystem, and the newfound compatibility between peaq IDs and Solana addresses is making this process significantly more convenient."
"We believe in an open, Multi-Chain Web3 with seamless communication and value exchange between a plethora of protocols," says Till Wendler, co-founder of peaq. "By making peaq IDs compatible with Solana, we take another step toward bringing this vision to life — and it's invigorating to see excellent projects such as MapMetrics use this technology to solve real business problems with the DePIN model."
Global Blockchain Market Report 2023-2028 – Profiles of Key Players IBM, Oracle, Infosys, Wipro, Bitfury and More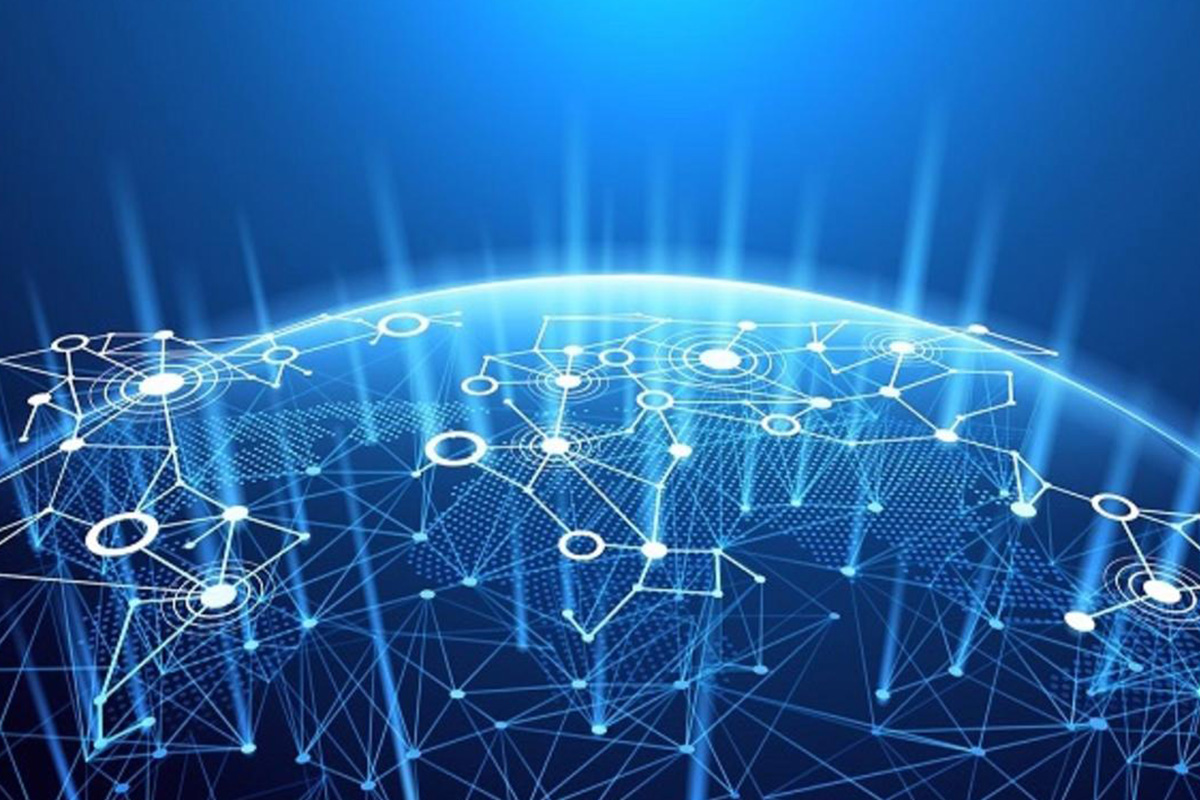 The "Global Blockchain Market: Analysis by Component, By Type, By Enterprise Size, By Application, By Industry Vertical, By Region Size and Trends And Forecast To 2028" report has been added to ResearchAndMarkets.com's offering.
Blockchain technology has been gaining immense traction in recent years due to its potential to enhance security, transparency, and efficiency across various industries. The global blockchain market, valued at US$11.02 billion in 2022, is expected to surge to a staggering US$265.01 billion by 2028, reflecting the growing demand for blockchain solutions and services.
Several key factors are driving this surge in demand for blockchain technology:
Digitalization: As industries continue to digitize their operations, blockchain is emerging as a crucial tool for enhancing data security and efficiency.
Favorable Government Initiatives: Governments worldwide are recognizing blockchain's potential to improve transparency and security in sectors like land registration, identity management, and voting.
Diverse Industry Adoption: Blockchain is finding applications across various sectors, including BFSI, retail, healthcare, and more, driving its widespread adoption.
Decentralized Applications: The rise of decentralized applications and services is fueling the need for blockchain solutions.
Cryptocurrency Usage: The increasing use of cryptocurrencies is boosting blockchain's significance.
Data Protection Awareness: Growing awareness of data protection and the need to safeguard against cyber threats like malware is contributing to blockchain's growth.
Additionally, notable trends such as the integration of artificial intelligence (AI) with blockchain, Blockchain as a Service (BaaS), the Non-Fungible Token (NFT) boom, and the growth of DeFi (Decentralized Finance) are shaping the blockchain landscape.
Market Segmentation Highlights:
Component: The global blockchain market comprises two main components: Solutions and Services. Solutions, offering essential technological infrastructure, customization options, and security features, claimed the majority of market share in 2022. Services, which provide specialized expertise for navigating blockchain complexities, are the fastest-growing segment.
Type: Blockchain is classified into three types: Public, Private, and Hybrid. Public blockchains, known for decentralization, transparency, and open access, dominated the market in 2022. Private blockchains, offering faster transactions and scalability, are the fastest-growing segment.
Enterprise Size: Large enterprises, with their complex processes and data management needs, held the majority of the market share in 2022. Small and medium enterprises (SMEs) are the fastest-growing segment, attracted by blockchain's scalability, accessibility, and potential for process optimization.
Application: Blockchain applications span seven segments: Payments, Exchange, Smart Contracts, Documentation, Digital Identification, Governance, and Others. Payments, revolutionizing cross-border transactions and remittances, accounted for the majority of market share in 2022 and are the fastest-growing segment.
Industry Vertical: Seven industry verticals are served by blockchain technology: BFSI, Government, Travel, Healthcare, Retail, Telecom, and Others. BFSI, aligning strongly with blockchain's principles, leads in market share and is also the fastest-growing segment.
Regional Insights:
North America

: The region, with a vibrant blockchain startup ecosystem, recorded the highest market share in 2022. The U.S., home to major players like IBM, Microsoft, and Amazon, holds a competitive advantage.

Asia-Pacific

: Rapid growth in this region is attributed to government support, a burgeoning financial sector, and a tech-savvy population. 

China

, with nationwide digital transformation and heavy tech investments, leads in the 

Asia-Pacific

 region.
Competitive Landscape and Recent Developments:
Key players in the global blockchain market are:
IBM
Oracle Corporation
Infosys
Intel Corporation
Wipro Ltd
NTT DATA
Huawei Investment & Holding Co. Ltd.
Hewlett Packard Enterprise
Amazon
Accenture
ConsenSys
LeewayHertz
Bitfury
ScienceSoft
As blockchain continues to evolve and disrupt industries, it is poised for exceptional growth with a projected CAGR of 69.9% during the forecast period of 2023-2028. Blockchain technology's blend with AI, coupled with its diverse applications, makes it a key driver of innovation in the digital age.
For more information about this report visit https://www.researchandmarkets.com/r/rgypes