Cyberport sheds light on venture capital opportunities in the new normal ahead of flagship Cyberport Venture Capital Forum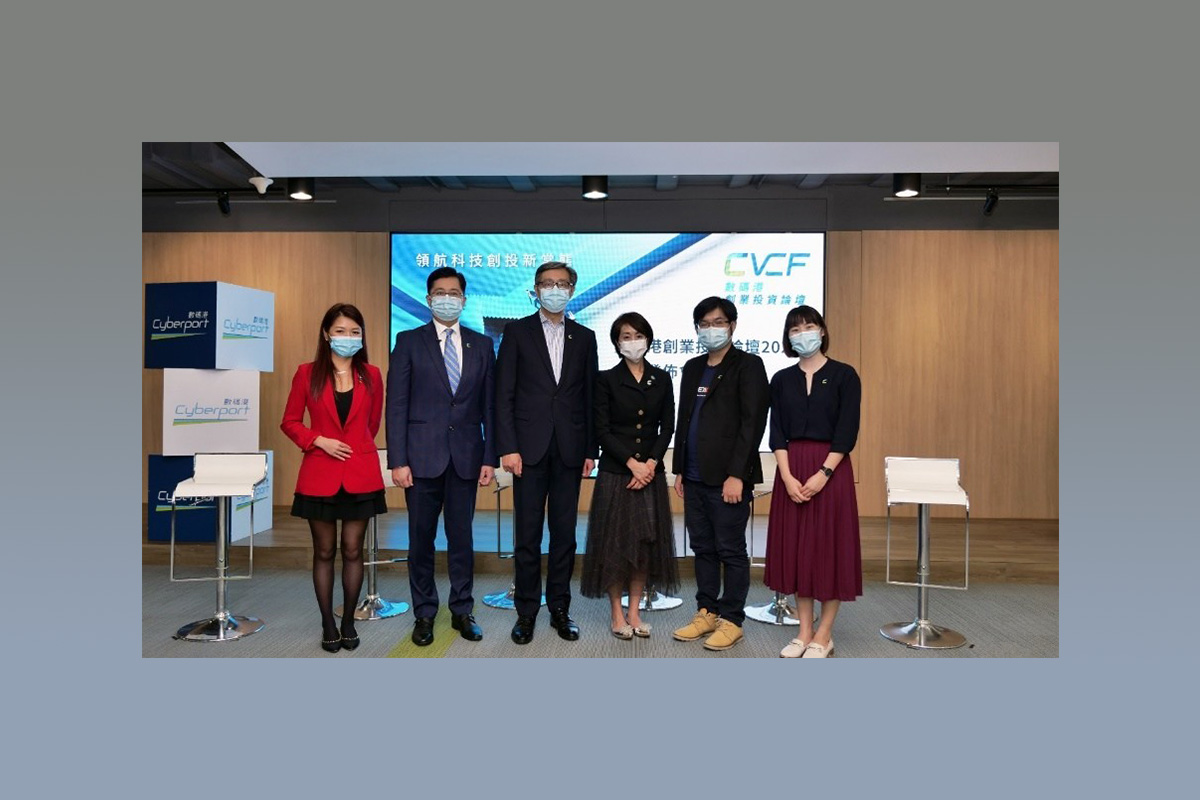 Cyberport's annual flagship tech investment event, Cyberport Venture Capital Forum (CVCF), is slated to take place on 3-4 November. During the media briefing on 30 Oct 2020, Peter Yan, CEO of Cyberport; Eric Chan, Chief Public Mission Officer of Cyberport and Cindy Chow, Chairlady of the Cyberport Investment Network (CIN) shared their views on the latest trends in global venture capital investing and provided a preview of the upcoming event. Meanwhile, representatives of three start-ups incubated by Cyberport – Redsip, Snapask and MediConCen – shared on their latest developments and the fundraising efforts for the Blockchain InsurTech, smart living and EdTech industries under the new normal.
Peter Yan, CEO of Cyberport cited recent studies to suggest that the venture capital market has shown signs of slowly recovering in recent months despite having the initial slowdown due to the epidemic and global economic downturn; venture capital investments around the world saw an uptick in value to defy expectations of a decline. Fundraising within China's venture capital market also saw increases in activity with growth in both the number of deals and the amount of capital committed. Several start-ups incubated by Cyberport, including Aqumon, Quantifeed and Rice Robotics closed fundraising deals in October 2020.
This trend can also be seen within the Cyberport Macro Fund (CMF) programme. From January to September 2020, the CMF invested US$4.14 million (approximately HK$32 million) in five start-ups – Aqumon, GetLinks, OneDegree, CapBridge and MediConCen. During this period, the co-investment ratio has improved to 1:12 from the overall 1:6 ratio throughout the years.
Peter Yan, CEO of Cyberport said, "We have witnessed an increase in market demand for innovative technology solutions and the rapid development of related industries amidst accelerated digital transformation. We encourage our start-ups to show agility and versatility to grasp market opportunities and utilize Cyberport's platform to seek business opportunities and connect with investors all over the world."
Eric Chan, Chief Public Mission Officer of Cyberport said, "CVCF is our flagship event to connect investors and the start-ups community. We hope that this year Cyberport will play an even more effective role as a platform to facilitate deal flow. Amidst the epidemic, the number of exhibiting start-ups tripled compared to last year, reflecting a strong demand for venture capital investment. As more industry professionals and investors participate, we hope start-ups can understand the latest market trends and pursue the right direction for future development by learning from successful case studies and availing insights shared by internationally renowned speakers."
Cindy Chow, Chairlady of the CIN said, "There are currently over 100 members in the Cyberport Investors Network (CIN), over seven-tenths of whom are based in Hong Kong, and a fifth hail from the Greater Bay area. We have been organizing different activities to foster communication between investors and start-ups to assist start-ups in capturing fundraising opportunities. Even if the investment environment has been challenging in the past year, average deal sizes continue to grow, which indicates that investors are still showing interest in projects of great potential."
Cyberport empowers start-ups to seize opportunities amidst crisis
Several start-ups representatives shared their insights on the development of Blockchain InsurTech, smart living, and EdTech industries. In particular, William Yeung, Co-founder and CEO of MediConCen, shared how his medical platform raised funds from Cyberport Macro Fund in September despite the uncertain business environment. "We have always hoped to improve the process of medical claims with technology thereby improving the experience with insurance products. As the epidemic strengthened the general public's understanding of insurance products, it allowed us to seize opportunities amidst the challenges and use blockchain-based technology to provide insurance services. With the support of Cyberport, we were able to raise funds quickly; and we have gained numerous partners through Cyberport's network which had allowed us to learn from each other," said William Yeung.
Redsip, a social media platform for wine enthusiasts, was present at last year's CVCF and successfully closed deals within two weeks of meeting investors at the event. "We launched our product during the epidemic, coinciding with the emergence of a booming 'stay at home' economy under the new normal, which resulted in rapid organic growth in our user base. We hope to soon enter the markets of the Greater Bay Area, San Francisco and Singapore," said Qing Li, co-founder and CEO of Redsip.
The epidemic has also accelerated the adoption of e-learning initiatives in the city and EdTech has emerged as one of the most watched technology spaces. Online education platform Snapask was part of the first batch of start-ups to receive investments from CMF in 2018, and it raised over US$35 million in a Series B round earlier in the year. Katherine Cheung, Snapask's Chief Marketing Officer, outlined how the epidemic had led to observable changes in the demand for their services and the opportunities available within the industry. "Due to the epidemic, schools were suspended on multiple occasions yet the demand for learning remained, proven by the significant growth in the usage and the number of users of Snapask's platform. In addition to matching us with suitable investors, Cyberport has also helped us in finding a sustainable operational model. We believe that the education industry will gradually shift towards a more interactive mode of learning," she said.
CVCF introduces brand-new experiences to drive deal-flow
Cyberport has continually endeavoured to broaden the pool of smart capital and facilitate deal-making opportunities for start-ups. As CVCF continues to become an increasingly important event in the international investment calendar, this year's event will bring a brand-new experience for both investors and start-ups.
Held as a virtual event for the first time, beyond the two days of live content, the event platform will be open to participants for a full month, providing start-ups with broader exposure and higher chances of being matched with suitable investors.
It will also include two international partner events – Silicon Dragon HK 2020 and the inaugural Edventure Global Business Acceleration Summit. 100 start-ups from all over the world have also been invited to showcase their innovative solutions at CVCF and the Summits, establishing a truly global platform for information exchange and investment exploration.
This year is also the first time CVCF will be partnering with Jumpstart to conduct "in-depth matching" for start-ups to help them find investors across Asia. It has already successfully arranged over 100 one-on-one meetings with investors from Asia, including India, Japan, South Korea, Indonesia, Thailand and Singapore.
MapMetrics expands to peaq from Solana following addition of Solana compatibility to peaq's Multi-Chain Machine IDs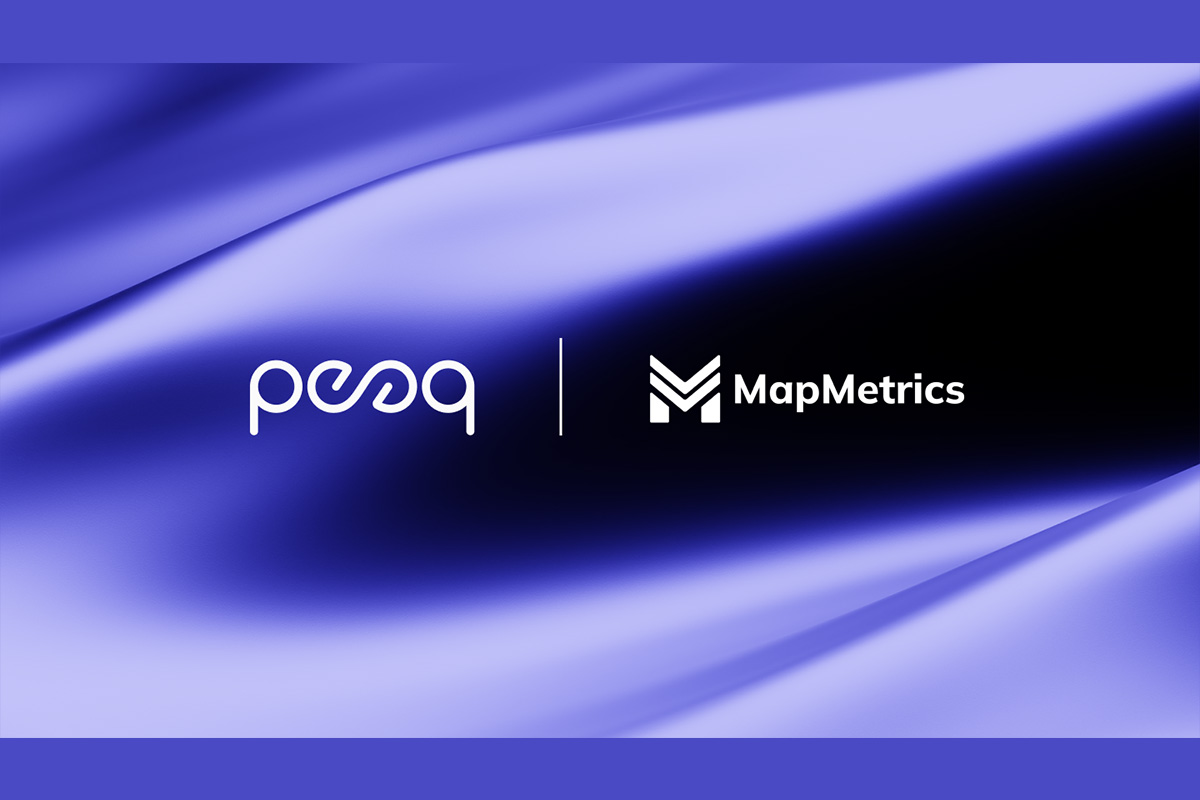 peaq, the blockchain for real-world applications, announces the expansion of its ecosystem and product offering. MapMetrics, a Web3 drive-to-earn navigation app, will leverage peaq as part of its decentralized physical infrastructure network (DePIN) powering a Google Maps-style service. The development comes as peaq adds Solana compatibility to its Multi-Chain Machine IDs.
A Solana-originating project, MapMetrics will leverage the now Solana-compatible peaq IDs to build functions of the MapMetrics DePIN on peaq. These will include assigning peaq IDs to the navigator devices on its DePIN, using these IDs to authenticate the data collected by these devices, and a community voting mechanism.
Free navigation apps have become trusty companions for countless people around the world, with Google Maps alone boasting over a billion users. But despite a lack of an upfront cost, they come with a price of their own. When something is free, you are the product; when navigation is free, your personal data is being monetized. From leveraging the user's position data for valuable insights on specific locations to serving them targeted location-based ads, the companies behind such apps profit from our sensitive data, sometimes without giving much thought to its privacy and protection. And in the case of massive companies like Google, they combine this data with the data sourced from all other Google-related data points to create digital models of ourselves, able to predict our behavior than ourselves.
MapMetrics is changing the equation by putting navigation on Web3 rails. It uses location trackers that enable users to share their anonymized data with the network, earning cryptocurrency and NFTs as rewards. While featuring its own ad engine, it makes sure that no private user data is exposed to the advertisers and shares the ad revenue with the community. It boasts 3,500 devices in the network and 5,000 users across 73 countries.
As part of its integration with peaq, MapMetrics will use peaq's Multi-Chain IDs to enable devices to connect with the peaq network. It will build and deploy some of the core functions powering its navigation DePIN on peaq, using peaq IDs to authenticate and sign the anonymized data that the devices collect. It will also tap peaq to build a community voting pallet — a building block that other projects will be able to use as well — which will enable the community to contribute to its Google Maps-style navigation service by adding the locations of speed cameras and other objects and validating it with votes.
This comes as peaq expands the compatibility of its peaq IDs to include Solana. Enabling this is an address map running as part of the peaq storage pallet, pallets being modules for building blockchains in the framework that peaq runs on. This map works like an address book, linking addresses of different standards used on various networks and thus enabling cross-chain communication and information exchanges.
For example, with this integration, a solar panel with an ID on Solana will be able to connect to an energy marketplace on peaq. The previous updates made peaq IDs compatible with Binance's BNB Chain, Ethereum Virtual Machine, and Cosmos. peaq's steps toward its Multi-Chain vision have already eased the transition for projects coming from Algorand and Polygon, and will now unlock new opportunities for MapMetrics and other projects in the Solana ecosystem.
The peaq ID compatibility expansion enables teams originating on Solana to expand and leverage peaq's DePIN functions without friction or fragmentation. With peaq Multi-Chain IDs, Solana-originated projects can easily tap peaq for some of their crucial functions.
"With its DePIN-focused functions and economics, peaq is the perfect home for DePINs," says Brent van der Heiden, CEO of MapMetrics. "We are excited to be joining this bustling ecosystem, and the newfound compatibility between peaq IDs and Solana addresses is making this process significantly more convenient."
"We believe in an open, Multi-Chain Web3 with seamless communication and value exchange between a plethora of protocols," says Till Wendler, co-founder of peaq. "By making peaq IDs compatible with Solana, we take another step toward bringing this vision to life — and it's invigorating to see excellent projects such as MapMetrics use this technology to solve real business problems with the DePIN model."
Global Blockchain Market Report 2023-2028 – Profiles of Key Players IBM, Oracle, Infosys, Wipro, Bitfury and More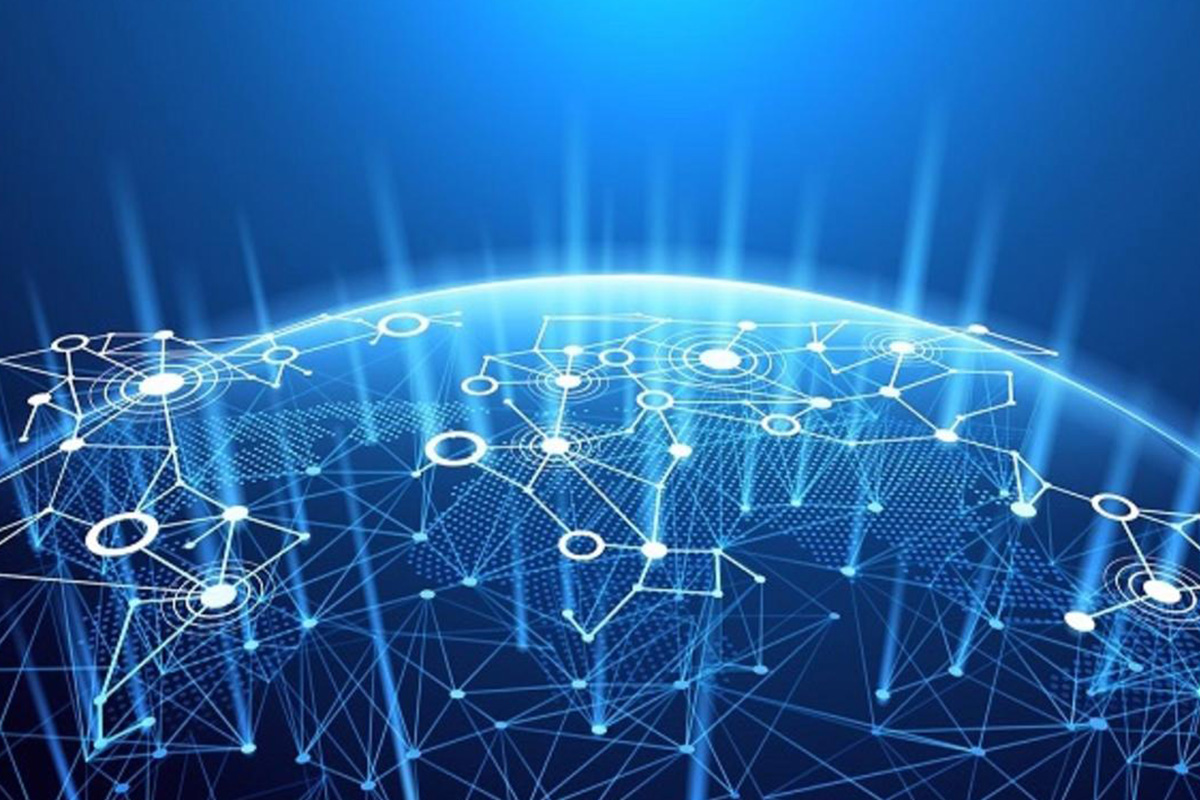 The "Global Blockchain Market: Analysis by Component, By Type, By Enterprise Size, By Application, By Industry Vertical, By Region Size and Trends And Forecast To 2028" report has been added to ResearchAndMarkets.com's offering.
Blockchain technology has been gaining immense traction in recent years due to its potential to enhance security, transparency, and efficiency across various industries. The global blockchain market, valued at US$11.02 billion in 2022, is expected to surge to a staggering US$265.01 billion by 2028, reflecting the growing demand for blockchain solutions and services.
Several key factors are driving this surge in demand for blockchain technology:
Digitalization: As industries continue to digitize their operations, blockchain is emerging as a crucial tool for enhancing data security and efficiency.
Favorable Government Initiatives: Governments worldwide are recognizing blockchain's potential to improve transparency and security in sectors like land registration, identity management, and voting.
Diverse Industry Adoption: Blockchain is finding applications across various sectors, including BFSI, retail, healthcare, and more, driving its widespread adoption.
Decentralized Applications: The rise of decentralized applications and services is fueling the need for blockchain solutions.
Cryptocurrency Usage: The increasing use of cryptocurrencies is boosting blockchain's significance.
Data Protection Awareness: Growing awareness of data protection and the need to safeguard against cyber threats like malware is contributing to blockchain's growth.
Additionally, notable trends such as the integration of artificial intelligence (AI) with blockchain, Blockchain as a Service (BaaS), the Non-Fungible Token (NFT) boom, and the growth of DeFi (Decentralized Finance) are shaping the blockchain landscape.
Market Segmentation Highlights:
Component: The global blockchain market comprises two main components: Solutions and Services. Solutions, offering essential technological infrastructure, customization options, and security features, claimed the majority of market share in 2022. Services, which provide specialized expertise for navigating blockchain complexities, are the fastest-growing segment.
Type: Blockchain is classified into three types: Public, Private, and Hybrid. Public blockchains, known for decentralization, transparency, and open access, dominated the market in 2022. Private blockchains, offering faster transactions and scalability, are the fastest-growing segment.
Enterprise Size: Large enterprises, with their complex processes and data management needs, held the majority of the market share in 2022. Small and medium enterprises (SMEs) are the fastest-growing segment, attracted by blockchain's scalability, accessibility, and potential for process optimization.
Application: Blockchain applications span seven segments: Payments, Exchange, Smart Contracts, Documentation, Digital Identification, Governance, and Others. Payments, revolutionizing cross-border transactions and remittances, accounted for the majority of market share in 2022 and are the fastest-growing segment.
Industry Vertical: Seven industry verticals are served by blockchain technology: BFSI, Government, Travel, Healthcare, Retail, Telecom, and Others. BFSI, aligning strongly with blockchain's principles, leads in market share and is also the fastest-growing segment.
Regional Insights:
North America

: The region, with a vibrant blockchain startup ecosystem, recorded the highest market share in 2022. The U.S., home to major players like IBM, Microsoft, and Amazon, holds a competitive advantage.

Asia-Pacific

: Rapid growth in this region is attributed to government support, a burgeoning financial sector, and a tech-savvy population. 

China

, with nationwide digital transformation and heavy tech investments, leads in the 

Asia-Pacific

 region.
Competitive Landscape and Recent Developments:
Key players in the global blockchain market are:
IBM
Oracle Corporation
Infosys
Intel Corporation
Wipro Ltd
NTT DATA
Huawei Investment & Holding Co. Ltd.
Hewlett Packard Enterprise
Amazon
Accenture
ConsenSys
LeewayHertz
Bitfury
ScienceSoft
As blockchain continues to evolve and disrupt industries, it is poised for exceptional growth with a projected CAGR of 69.9% during the forecast period of 2023-2028. Blockchain technology's blend with AI, coupled with its diverse applications, makes it a key driver of innovation in the digital age.
For more information about this report visit https://www.researchandmarkets.com/r/rgypes
Spool hones in on bringing institutions into DeFi by launching its expansive V2 upgrade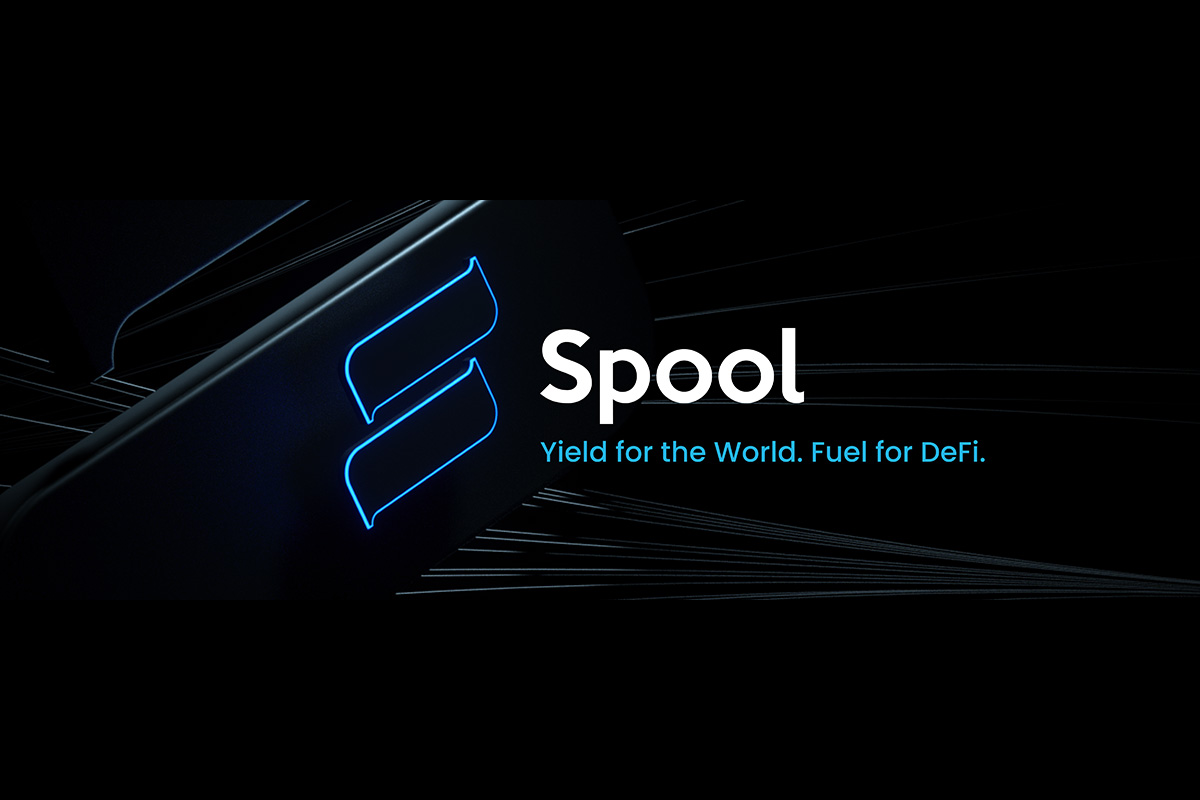 Spool DAO, or Spool, the platform allowing institutions and users to build customizable risk-managed DeFi products, launches its V2 upgrade. Spool's new platform expands its original DeFi infrastructure and tools, with heightened decentralized access and new capabilities. Institutions of all sizes can now leverage its slate of new features and interface updates to build, manage, and explore DeFi products with unparalleled flexibility, risk reduction, and security.
Despite crypto's whirlwind year, DeFi's blue-chip protocols managed to largely withstand the industry-wide chaos. But that doesn't mean the DeFi landscape hasn't changed at all. Looming regulatory steps, such as the new bipartisan bill entering the U.S. Senate, aim to monitor DeFi apps similarly to banks, setting the stage to accommodate increasing interest from legacy financial institutions. Banks and institutions clearly see potential in crypto and DeFi's financial possibilities, but they lack the proper tools to enter it easily, compliantly, and on their terms.
To meet this institutional need, Spool now provides a completely rebuilt platform for risk-managed and automated DeFi yield. Created from the ground up to be faster, more efficient, more composable, and easier to use than its predecessor, V2 represents a leap for Spool and institutions expanding their DeFi presence. The upgrade expands upon Spool's core offering and introduces several key features to maximize the effectiveness of institutional DeFi investment. These features and enhancements include:
Multi-Asset Smart Vaults: Institutions creating Smart Vaults can now build them to contain a range of yield strategies using multiple assets. Multi-asset Smart Vaults enhance functionality in addition to Spool's classic auto-swapping and auto-rebalancing capabilities. Investors can simply create or pick an existing Smart Vault that matches their investment preferences, and send the assets they have available. The assets are then automatically swapped and implemented in audited and battle-tested smart contracts to attain the best yields possible while allowing funds to be withdrawn at any time.
Smart Vault Guards: Institutions building Smart Vaults can now dictate which users can deposit or withdraw from the Vault based on specific criteria, mirroring traditional investment funds. This helps institutions tailor DeFi offerings not only to regulatory compliance but to their specific client needs as well. Institutions can create KYC and AML-compliant Smart Vaults, for example, and only allow access to vetted investors through whitelisted wallets. Other parameters include NFT or Token Gating (where a user must hold a specific NFT or token amount to access the vault), and Time Locks.
Actions: Spool builders can now implement customizable actions tied to user activities such as entering or exiting a Smart Vault that is configured during its creation. Actions help support institutions by creating a framework that feels familiar to traditional finance and includes features such as deposit or withdrawal fees, deposit insurance fees, and automated asset swaps that help streamline the once-manual process for yield farming.
Liquid Staking Derivatives (LSDs) Support: LSDs are tokens issued in return for staking cryptocurrency through a staking provider. This comes in handy for networks such as Ethereum, where validators must hold a minimum of 32 ETH to access staking and validator privileges. LSDs also allow users to withdraw staked ETH, which validators cannot do. As strategies using LSDs become more popular and prevalent, adding support in V2 enables greater convenience.
Advanced Automation: One of DeFi's major obstacles lies in manual asset management within yield farms. V2 improves upon Spool's original automation features while maintaining decentralization and self-custody. Once assets are within a Smart Vault portfolio, V2 automatically rebalances them between various strategies configured in the Vault. Spool also now offers automated collateral conversion, meaning clients investing in a Smart Vault can utilize any underlying asset they have available. Spool automatically converts the asset before investing, granting increased ease and choice.
Deposit NFTs (dNFTs): D-NFTs provide users with an immutable NFT receipt of their Smart Vault deposits, enabling the withdrawal of funds. ERC-20 Smart Vault Tokens (SVTs) are created by burning D-NFTs and act as yield-bearing stablecoins, which can be easily transferred or traded on a secondary market, creating a new liquid financial instrument.
Check out Spool's video here: https://drive.google.com/file/d/150B6sSdX9gMAjdig-5675nLfftciWidJ/view
More detailed video with features overview can be found here: https://drive.google.com/file/d/1uIr_AJ_iHKErkHR5lFaUWk39A4-NUtEo/view?usp=drive_link
Among these new features, Spool V2's completely redesigned interface allows institutions and asset managers to have a birds-eye view of their Smart Vault portfolio. The platform champions accessibility while providing the comprehensive tools and oversight that institutions require. This includes tools for easily white-labeling Smart Vaults for client access with their own branding and unique insights into Smart Vault performance based on customizable KPIs.
By enabling the codeless creation of financial services and products backed by audited financial primitives, institutions that don't have DeFi-specific teams are now able to easily access DeFi. The upgrade's capabilities set the stage for large-scale institutional partnerships in the pipeline for Spool, following a steady stream of integrations and collaborations leading up to its launch.
"We are incredibly proud to launch Spool V2 after countless months of our team developing, testing, and listening to the feedback and needs of our institutional partners," says Philipp Zimmerer, Lead of Token Strategy of Spool. "This lands at a pivotal moment in crypto in a year that has been all about responsibly rebuilding the industry and forging a new path for DeFi. Improving access, flexibility, and security will not only garner further institutional support but set a new standard for what DeFi can make possible for any investor."