HPB Hardware Random Numbers serve as Security Cornerstone for Decentralized Applications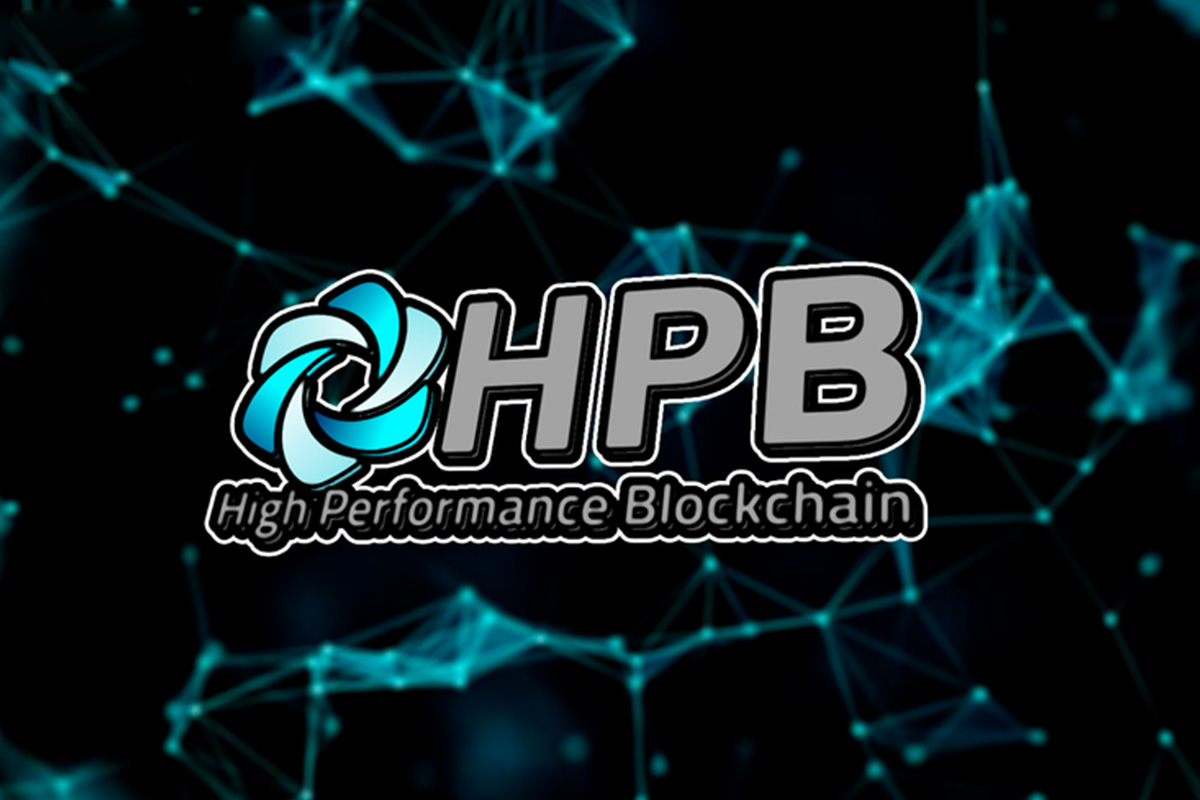 As an innovative blockchain project combining software and hardware for ultimate speed and security, the HPB blockchain proposes a distributed and verifiable hardware random number solution with a well-designed incentive mechanism.
Demand and application for randomness can be seen everywhere in our daily lives such as games, lotteries, sampling, fair distribution and so on.
"Every electronic device needs randomness and needs a lot of it," Marcin Pawłowski at the University of Gdańsk stated that, "Randomness is necessary whenever you need security. Whenever you want secure communication, a cryptographic key must be generated. It has to be generated randomly so that no adversary can easily guess it… If someone can predict these numbers (it doesn't have to be perfect–if he or she can guess some of them it's enough), they can listen to your conversation."
In our daily life, random numbers serve as an important medium for any fair and secure system.
The Risks in Random Numbers
In fact, the concept of a random number is not difficult to understand. It is a randomly generated number based on probability. Statistically, random numbers exhibit no predictable pattern or regularity, that's why they are unpredictable and confidential.
In order to generate random numbers, a variety of methods were invented: the use of dice, roulette wheels, coin-flipping and other statistical methods; the use of the computer languages; the use of quantum mechanic principles and so on.
Currently, there are two main ways to obtain random numbers. One way is by only using software. For example, random numbers are obtained by creating a smart contract on Ethereum or by means of multi-stakeholder participation. The other way is to use hardware, where physical properties are directly obtained from the hardware to generate random numbers. However, both ways have their limitations. For instance, the software-based method is inefficient and easily manipulated, while the hardware-based approach makes random numbers unverifiable.
Technically, only the second method produces truly random numbers. The computer-generated numbers are considered "pseudorandom" because knowing how the program develops its computations makes it possible to predict these numbers, which only appear random.
Currently, many existing random number generators actually only produce pseudorandom numbers, whose values have already been predicted by computer programs. This is called a centralized random number generation system. The sequence of random numbers is very risky and will be manipulated by attackers, who can easily change the algorithms in the generation of random numbers. As mentioned above, not all the pseudorandom numbers are cryptographically secure.
The alternative to pseudorandom numbers are true random numbers, which can be derived from physical systems, such as the optical noise in lasers, radioactive decay in atoms, and hardware. A true random number taken from a physical system is not verifiably fair by nature. There is an example provided by Beacon from NIST (National Institute of Standards and Technology), even if the NIST got the entropy that was sampled from the radiation of the universe, they still knew the latest random numbers ahead of others and had the ability to select and interfere with the existing random numbers.
HPB's Decentralized Hardware Random Number Generator
Although the existing random number generators perfectly avoid some potential problems of randomness, uncontrollability and unpredictability, they still suffer from lack of security and verifiable fairness.
Consequently, people want to find a random number generator and release mechanism with provable fairness. A blockchain provides an decentralized network for verifiably fair random number generation. In addition to meeting the basic statistical requirements for random numbers, a useful random number generator on a public blockchain can be unpredictable, uncontrollable, unalterable and verifiably fair.
As an innovative blockchain project combining software and hardware for ultimate speed and security, the HPB blockchain proposes a distributed and verifiable hardware random number solution with a well-designed incentive mechanism.
For the first time, HPB achieves the perfect combination of software and hardware to generate random numbers, and applies it directly on the blockchain. HPB's hardware random number generator (HRNG) generates random numbers from a physical process within HPB's BOE (Blockchain Offload Engine). HRNG senses tiny variances in voltage (as little as 0.00001 volts) within an Analog-to-Digital Converter in the BOE. This ever-changing figure is used to help generate the random string of 256 digits and letters added to each new block.
This is in contrast to the paradigm of pseudo-random number generation commonly implemented in computer programs. Generated based on the consensus of HPB's hardware BOE nodes on HPB MainNet, HPB's hardware random number is a 100% hardware random number, which is very close to a true random number.
Meanwhile, HPB's Hardware Random Number Generator has a built-in incentive mechanism to prevent collusion and attacks. More specifically, in HPB's random number generation, all the nodes are the producers of random numbers, while the smart contract and external API calls are the consumers of random numbers. Guaranteeing the fairness of random numbers, this multi-stakeholder involvement ensures on-chain verification to prevent random numbers from being manipulated or tampered with. Also, the built-in incentive mechanism allows both random generators and consumers to obtain rewards by helping to maintain the random service.
Security Cornerstone for DApps
HPB hardware random numbers not only have the uncontrollable and unpredictable advantages of the traditional hardware random numbers, but also has the characteristics of decentralized incentives, cross-chain, distributed service, transparency, and verifiability.
HPB Partner, Jason Hu, noted that,"HPB's HRNG can be applied to various decentralized businesses, including DeFi, on-chain games, on-chain lotteries, and HPB's HRNG will act as security cornerstone for DApps. Now there are already some DApps that use HPB's HRNG for more secure random number sources. For example, the star DeFi project, Nest Protocol, is already deployed on HPB MainNet. Besides, we are also exploring our HRNG's integration with internet products."
Also as disclosed recently, a blockchain project named Randomhub announced a partnership with HPB to provide RaaS (Random as a service) services. Randomhub will use the random numbers sources generated by HPB's hardware random numbers generator to power various decentralized applications.
Dedicated to blockchain innovation, HPB  Blockchain celebrates its third anniversary!
On July 23, AntChain (formerly Ant Blockchain) under the Ant Group, the parent company of China's largest mobile payments business Alipay, officially launched AntChain Station, which claimed to be "the first blockchain solution combining built-in software and a dedicated hardware accelerator globally".
However, as early as 2017, Xiaoming Wang, the Founder of HPB, had already brought up and designed "the world's first software and hardware blockchain solution". In 2018, HPB released the Blockchain Offload Engine (BOE)–the world's first independently-developed hardware accelerator to effectively integrate software and hardware for empowering a blockchain, as well as the HPB's Hardware Random Number Generator.
At the time of High Performance Blockchain's third anniversary, Xiaoming Wang, Founder and CEO of HPB said, "HPB is a fast-growing blockchain project that always leads blockchain innovation globally. Our strength lies in our ability to combine built-in software and a dedicated hardware accelerator for ultimate speed and security, allowing blockchain to come up with more useful applications. HPB will keep promoting HPB hardware random numbers' application, as well as building a robust DeFi ecosystem. We look forward to working with more partners in the industry to promote blockchain innovations!"
OKX Proof of Reserves Ranked Highest Quality Among Major Exchanges as 11th Consecutive Monthly Reserves Report is Published
OKX, a leading global Web3 technology company and crypto exchange, has published its industry-best 11th consecutive monthly Proof of Reserves (PoR), showing balances of USD$11.2 billion in primary assets, as its PoR was given the highest quality rating among major exchanges.
OKX's latest PoR comes days after Castle Island Ventures partner and blockchain and Proof of Reserves expert Nic Carter ranked OKX highest of all major centralized exchanges on its quality of Proof of Reserves. In his ranking, he cited OKX's credibility, knowledge of leadership, demonstrated commitment to transparency and overall PoR quality as reasons for his positive assessment.
OKX's PoR covers 22 commonly used digital assets and shows that OKX has maintained a reserve ratio exceeding 100% for 11 consecutive months across all those assets. In addition to BTC, ETH and USDT, the assets included are: USDC, XRP, DOGE, SOL, OKB, APT, DASH, DOT, ELF, EOS, ETC, FIL, LINK, LTC, OKT, PEOPLE, TON, TRX and UNI.
OKX's current reserve ratios are as follows:
BTC: 102%
ETH: 103%
USDT: 102%
OKX Global Chief Commercial Officer Lennix Lai said: "With our 11th consecutive Proof of Reserves report, we are reaffirming our unwavering commitment to greater transparency and trust within the crypto industry. At OKX, we believe that integrity is the cornerstone of our success, and our PoR stands as a testament to our dedication to safeguarding user assets. As we approach a full calendar year of consecutive PoR releases, we have never been more committed to continuing to raise the bar for transparency in our sector."
In August, OKX conducted two Twitter surveys to measure the sentiment of the online community with regards to the importance of PoR and transparency. Poll results showed that 84% of respondents say monthly PoR reports are either 'somewhat important' or 'very important' and 88% state that transparency is either 'somewhat important' or 'very important' when choosing which crypto platform to trust.
OKX has seen hundreds of thousands of users engage with its PoR, visit its PoR page and view their self-audits since first launching its PoR page in late 2022. The open-source verification tool allows users to independently verify OKX's solvency and confirm their assets are backed by OKX reserves while maintaining their privacy.
OKX has published over 210,000 addresses for its PoR program, and will continue to allow the public to view its asset flows.
Users can view the latest PoR report, reserve ratios, and verify OKX's solvency here.
ACX's technology to power Indonesia Carbon Exchange
ACX (AirCarbon Exchange), operating its proprietary regulated environmental asset trading platform, is the technology provider for Indonesia's carbon exchange hosted and operated by the Indonesia Stock Exchange (IDX) after a competitive Request for Proposal process.
Launched on 26th September 2023, with its first carbon trades, Indonesia's official carbon exchange, IDXCarbon, will play a vital role in reducing Indonesia's carbon emissions and driving Indonesia's transition to reach net zero emissions by 2060.
"With ACX support, IDXCarbon has reached a key milestone towards achieving net zero emission in 2060 or sooner. We anticipate a thriving and enduring collaboration with ACX that will continue to drive innovation and success, as the Indonesian carbon market develops." said Iman Rachman, President Director of IDX. 
IDXCarbon has been customised by ACX to meet the country's unique requirements, as well as aligned with Indonesian institutions, including the National Registry System for Climate Change Control (SRN-PPI). This will ensure the exchange is compliant with Indonesia's standards and procedures, as well as the requirements recently established by the OJK, the country's financial services authority. ACX provides a complete end-to-end solution that utilises blockchain technology to ensure the transparency and auditability of all trades transacted on the exchange. With that, the exchange will play a central role and promote transparency, accountability, and efficiency in the Indonesian carbon market.
"We are honoured to be the technology provider for Indonesia's carbon exchange and to contribute towards the country's vision of a fair and inclusive carbon ecosystem," said Thomas McMahon, co-CEO and co-Founder of ACX. "Our end-to-end solution will enable the exchange to provide comprehensive services. This will make it easier for companies to access and participate in the carbon market, ultimately driving down Indonesia's carbon emissions and contributing to global sustainability efforts."
Hum Wei Mei, Head of APAC and Global Head of Environmental Products, said: "Indonesia has a critical role to play in international climate action while IDXCarbon is at the heart of ensuring that Indonesia's carbon market progresses as envisioned. As the technology provider to IDXCarbon, ACX is committed to working closely with IDX to implement a highly customised, iconic and state-of-the-art carbon exchange which will act as critical supporting infrastructure for Indonesia's long-term plans & interests in emissions trading, carbon markets & climate action."
With a global footprint covering Asia, the Middle East, Europe, North and South America, ACX has demonstrated itself to be a leading technology provider with a proven track record of designing and implementing carbon trading system worldwide, leveraging the company's expertise and experience to ensure a robust and reliable platform for trading environmental assets.
Nex News Network Launches World's First Blockchain-Integrated Web3 and Metaverse News Platform
Nex News Network, the pioneering media organization, is proud to announce the launch of its groundbreaking platform, revolutionizing the way news and media are consumed. This year marks a momentous milestone as Nex News Network becomes the world's first-ever blockchain integrated, Web3, and Metaverse news and media platform. With a fusion of cutting-edge technology and visionary media strategies, Nex News Network is set to redefine the media landscape.
A New Era in Media Industry: Nex News Network's Unique Offering
Nex News Network has embarked on an extraordinary journey to bring the future of media to the present. As a trailblazer in the industry, the platform integrates blockchain technology, Web3, and Metaverse, delivering an unparalleled experience to users. This year, Nex News Network establishes itself as the vanguard in news and media, providing a platform that seamlessly connects diverse sources of information, making them accessible from anywhere, on any device.
Innovative Media Revolution
Nex News Network introduces a unique animation concept that transforms the traditional news and media industry. With this innovation, the animation seamlessly integrates with media and news content, sparking a revolutionary shift in how information is consumed. This innovation not only redefines the media industry but also catalyzes a new era of interaction, engagement, and understanding.
Empowering Users and Advertisers
Nex News Network brings a new dimension to user experience by creating an integrated platform that caters to a diverse range of interests and categories. Users can explore validated blockchain content, industry news, directories, event information, technology updates, and more. For advertisers, Nex News Network offers direct access to their target audience, bypassing intermediaries and providing real-time performance data for smarter decision-making.
With its focus on blockchain integration, Web3, and Metaverse, Nex News Network embraces the future of digital content. The Metaverse, an advanced digital realm, complements the platform, creating immersive experiences through augmented reality (AR), virtual reality (VR), and artificial intelligence (AI). Nex News Network pioneers the way for this interconnected digital world, offering users a new dimension of engagement and exploration.
A Call to the Future
Nex News Network is poised to reshape the media industry by introducing blockchain integration, Web3, and Metaverse technology. Through its visionary leadership, dedication to user experience, and commitment to innovation, Nex News Network is laying the foundation for a new era in news and media consumption. As the world's first blockchain-integrated Web3, and Metaverse news platform, Nex News Network stands ready to redefine the media landscape.
Setting the Stage with NexNews Network – A New Era in Media Consumption and Engagement
NexNews Network pioneers a transformative approach to media consumption, driven by innovation and led by a dedicated team. With a focus on user experience, NexNews Network creates a dynamic space where users can seamlessly access news and media sources from various categories, transcending traditional boundaries.
Visionary Leadership – Founder Aakash Jugraj and the Power of Innovation
Under the visionary leadership of Aakash Jugraj, NexNews Network has positioned itself as a trailblazer in the industry. Backed by the reputable Shivaksh Media Group of Companies, the platform represents a fusion of expertise and innovation that sets a new benchmark for media excellence.
Founder Aakash Jugraj – A Driving Force for Media Innovation
At the helm of NexNews Network is Founder Aakash Jugraj, a visionary entrepreneur with a deep-rooted commitment to revolutionizing the media landscape. His forward-thinking approach has driven the platform's mission to redefine publication creation, distribution, and consumption using Web3, Blockchain & Metaverse technologies.of Companies.
Aakash Jugraj, the driving force behind NexNews Network, envisions a media ecosystem that champions transparency, authenticity, and user-centric experiences. His vision aligns seamlessly with the ethos of Shivaksh Media Group of Companies, creating a formidable alliance for media innovation.
Continuous Industry Evolution: NexNews Network's Transformative Role
NexNews Network signifies a departure from traditional media models, offering a continuous industry experience that transcends conventional boundaries. The platform's transformative capabilities make it a pioneering force in providing a new-age media ecosystem that empowers users with unparalleled access and engagement.
Technology at the Forefront: Nex News Network's Secure and Transparent Platform
Technologically adept, NexNews Network harnesses the power of blockchain integration, Web3, and Metaverse to ensure the highest level of security, authenticity, and transparency. This technological synergy enables users to engage with news and media content with utmost confidence.
Personalized User Experience – NexNews Network's Tailored Approach
Through NexNews Network, users will enjoy a distinctly personalized experience. The platform's integration of blockchain technology ensures that users can consume news and media content that aligns precisely with their interests, fostering deeper engagement and resonance.
Empowering Advertisers: Nex News Network Effective Advertising Platform
Advertisers will benefit from NexNews Network's innovative approach by accessing a tailored platform that enables direct engagement with their target audience. The blockchain integration ensures a transparent and effective advertising experience, enabling advertisers to refine their strategies based on real-time performance data.
Elections
NexNews Network is poised to play a pivotal role in the upcoming election season. With its unique blend of blockchain integration, Web3, and Metaverse, the platform will facilitate informed decision-making by providing accurate and transparent information to voters.