Reading Time:
1
minute
WaykiChain (WICC), a third-generation blockchain company, was recently invited to attend the 20th China Development Forum (CDF) at Diaoyutai State Guesthouse in Beijing from March 23 to 25, 2019. WaykiChain CEO Hang Gao, along with other WaykiChain team members, represented the blockchain industry at the Forum. As a pivotal platform for government institutions, the global business community, multilateral international organizations, and academia, the Forum serves to provide focus on important global and business trends. This year's Forum revolved around supply-side structural reform, free-trade zones and free-trade ports, 5G technology, WTO reform and international financial architecture.
The Forum offered the WaykiChain team the opportunity to further introduce itself and its services to an international audience. Hang Gao communicated the potential blockchain has to offer in areas like finance and business with leaders in these fields from various countries. He also explained the future benefits of blockchain technology to enterprise innovation.
"Blockchain has a bright future and can bring benefits to every part of a person's life," Hang Gao told them. "I believe the next bull market will be triggered by some killer-level Dapps, and hopefully, WaykiChain's products will be one of them."
WaykiChain's product offerings are constantly growing. WaykiChain has rolled out its Developer Incentive Program between January and March of 2019, aiming at enriching and promoting the development of the WaykiChain ecology with developers. On March 22, 2019, WaykiChain also officially launched its DApp, WaykiTime 1.2.0. The management and technical team continues to develop the product line thanks to its rich experience and international background. After the CDF, WaykiChain hopes to further extend its international market and create closer ties with overseas partners.
SOURCE WaykiChain
United Kingdom's Unicorn unveils blockchain services for all industries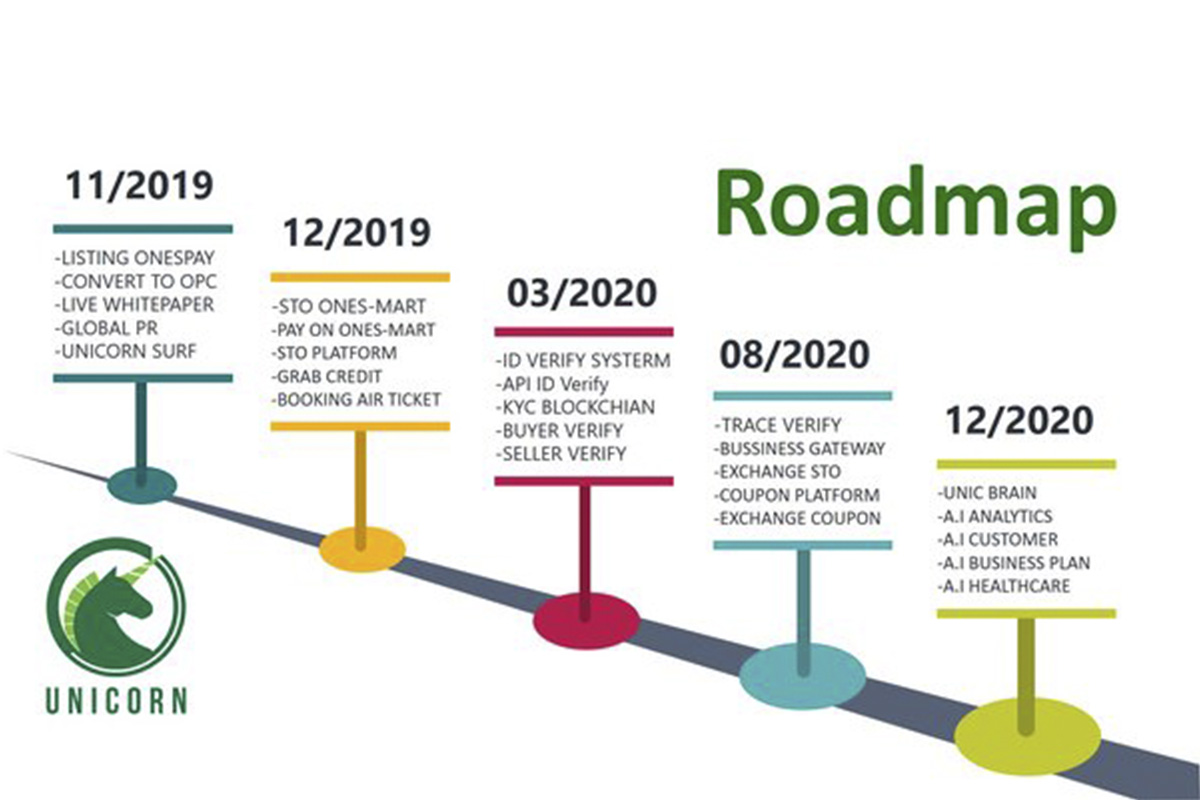 Blockchain has proven to be more than just a hype with a survey suggesting that as much as 10 percent of the global GDP could be stored on blockchain by 2025. Riding on this trend, UK technology company Unicorn is aiming to use its technology to further promote blockchain to different industries.
"Unicorn's technology will be an innovative step into Industry 4.0 and we will create a blockchain technology revolution that will comprehensively bring a positive impact to all areas and businesses in countries that Unicorn is targeting." Said Kim Waddoup, CEO of Unicorn.
Unicorn Surf: A secure and speedy network
At the core of Unicorn's business is the Unicorn Surf network which is operated by blockchain technology. The network is split into two to optimize speed and ensure the highest level of security. It is regularly upgraded to meet the needs of individuals and businesses. To optimize speed, Unicorn also applies data stratification to ensure data remains secure while transferring at top speed. For example, if data hasn't been processed within two to three seconds, Unicorn's second network will join into accelerate the processing speed.
To adopt smart contracts to industries beyond finance, Unicorn is utilizing the Hybrid Smart Contract with fundamental technical solutions to adapt various economic activities.
Unicorn provides blockchain education
Apart from providing blockchain technology services, Unicorn also strives to further promote this blooming technology. To each region Unicorn expands its operations to, the company will establish a legal entity or form a cooperation with local partners to support and research the use of blockchain technology. At the same time, the team will enhance the community education of this technology.
Unicorn helps businesses adapt to blockchain technology
For businesses, Unicorn provides the Business Gateway solution which enables easy connectivity for enterprises when accessing a blockchain technology platform. This also helps businesses handle operations such as raising capital, issuing bonds and stocks, marketing campaigns, managing human resources, and operating production processes.
Unic Brain is the first artificial intelligence platform built on blockchain technology used for education and training development. Automatically solving complex business models, this platform is expected to create core changes in this technology over the next decades and rival Google.
Unic Chain, meanwhile, is a global ecosystem of traditional businesses that applies blockchain technology and artificial intelligence to their operation model. Unicorn partners with different technology companies and online platforms to offer one-stop solution to clients. The partners include:
Google for using the processing system of map data
Facebook for processing the users' data
Booking.com to learn about travel habits and behaviors
Grab for shipping operations in different countries
Ones-mart.net which is a startup that creates an e-commerce supermarket chain between buyers and sellers around the world
Unicorn provides the highest level of security
To ensure safe and reliable storage and transfer of data, Unicorn utilizes the ID Verify Platform which provides multi-domain traceability and requires authentication by a third-party network. In the e-commerce industry, this system is used to verify sellers' data to determine they are real and trustworthy. In addition, all transactions are recorded for the buyer community to evaluate the sellers. This ID Verify Platform is also utilized to reduce other complex verification procedures.
Looking forward, Unicorn is looking to unveil the technical whitepaper of Unicorn Surf in November. Unicorn Fintech Company in the United Kingdom is responsible for promoting the company's technology worldwide.
In August 2020, the Unic Traceverify, an origin traceability platform will be launched. Targeting the commerce and agriculture sectors, this platform will provide transparency in product origin and transactions.
SOURCE Unicorn
Riot Blockchain Announces September 30, 2019 Quarterly Results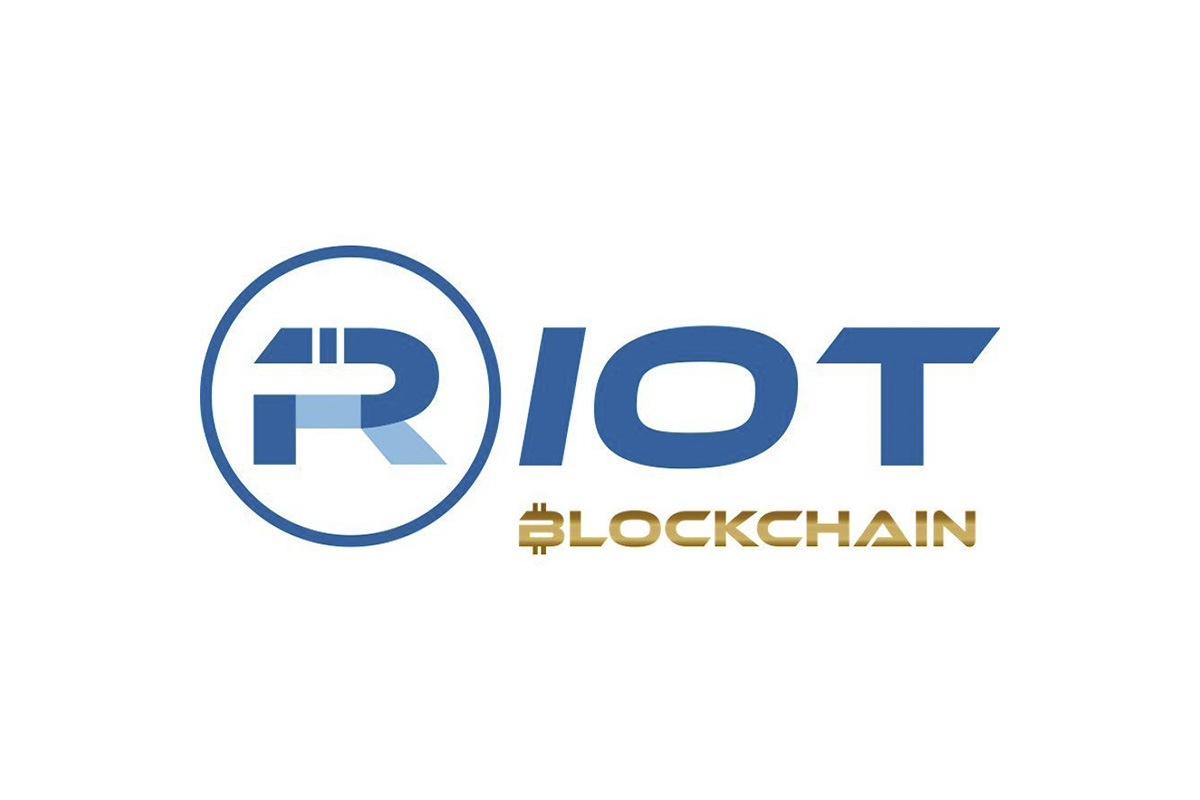 Riot Blockchain, Inc. (NASDAQ: RIOT) ("Riot" or the "Company") announced the filing of its September 30, 2019 Quarterly Report on Form 10-Q, which can be viewed on the Company's website or at SEC.gov.
Riot today announced financial results for its period ended September 30, 2019. The Company posted quarterly revenue of $1.7 million and raised a total of $23.6 million through its at-the-market offering ("ATM") during the nine months ending September 30, 2019.
Q3 Highlights:
Generated approximately 

$1.7 million

 in revenue on the production of 157.2 bitcoin, and 400.2 litecoin for the quarter. This compares to Q3/18 revenues of 

$2.3 million

 on the production of 319.3 bitcoin, and 1,182.2 litecoin. The industry faced continuing increases in the bitcoin difficulty index, increasing 61% during the latest quarter, which negatively affected BTC production and reported revenues.
The average price of bitcoin for the latest quarter was 

$10,382

, compared to 

$8,297

 in Q2/19 and 

$6,856

 in Q3/18.
Cash and digital currencies as of 

September 30, 2019

 totaled approximately 

$18.3 million

.
The Company received gross proceeds from the sale of shares of its common stock under its ATM of approximately 

$23.6 million

 at a weighted average sales price of 

$3.10

 per share during the nine months ended 

September 30, 2019

.
The Company's financial position improved across the three and nine months ended 

September 30, 2019

, with the Company reporting working capital of 

$16.5 million

 at 

September 30, 2019

 as compared to a working capital deficit of 

$(4.3) million

 at 

December 31, 2018

. Total stockholders' equity also improved to 

$28.2 million

 at period end, an increase of 

$23.7 million

 over the 

December 31, 2018

 balance.
Gross margin percent, computed as mining revenues in excess of cost of revenues (exclusive of depreciation and amortization), improved to 14% from 13% in the three-month periods ended 

September 30, 2019

 and 2018, respectively. Gross margin percent was 18% and 35% in the nine-month periods ended 

September 30, 2019

 and 2018, respectively.
Reduction in the Company's selling, general, and administrative expenses ("SG&A Expenses") to 

$1,762,000

 in Q3/19, from 

$5,970,000

 in Q3/18, a 70.5% decrease arising from ongoing expense reductions. SG&A Expenses reduced to 

$7,140,000

 from 

$16,314,000

 in the nine-month periods ended 

September 30, 2019

 and 2018, respectively.
Net loss in the three-month periods ended 

September 30, 2019

 and 2018, respectively, totaled approximately 

$(1.8) million

 and 

$(6.2) million

, or 

$(0.08)

 and 

$(0.46)

 /share. Net loss in the nine-month periods ended 

September 30, 2019

 and 2018, respectively, totaled approximately 

$(16.6) million

 and 

$(46.6) million

, or 

$(0.93)

 and 

$(3.56)

 /share.
Recent business update and highlights:
Riot has conducted two in-person meetings with its newly established Advisory Board over the past ninety days to begin and advance a dialog covering the Company's bitcoin mining operations, efficiencies and possible strategic next steps.  Riot previously announced establishment of an Advisory Board comprised of well-recognized creative leaders with a wealth of operational and strategic experience from across the blockchain space including: bitcoin software development, node projects, bitcoin education, start-up advisory, and venture capital/angel investing. The Advisory Board has been established to assist the Company in its strategic mission and enhance shareholder value through the advisors' industry-leading insights and vast network of innovators and pacesetters.
The previously disclosed Securities and Exchange Commission investigation associated with the subpoena received by the Company in April 2018 is still ongoing, and the Company has been cooperating with the SEC in that investigation.
Galaxy Digital Serves as Co-Manager of Silvergate's Initial Public Offering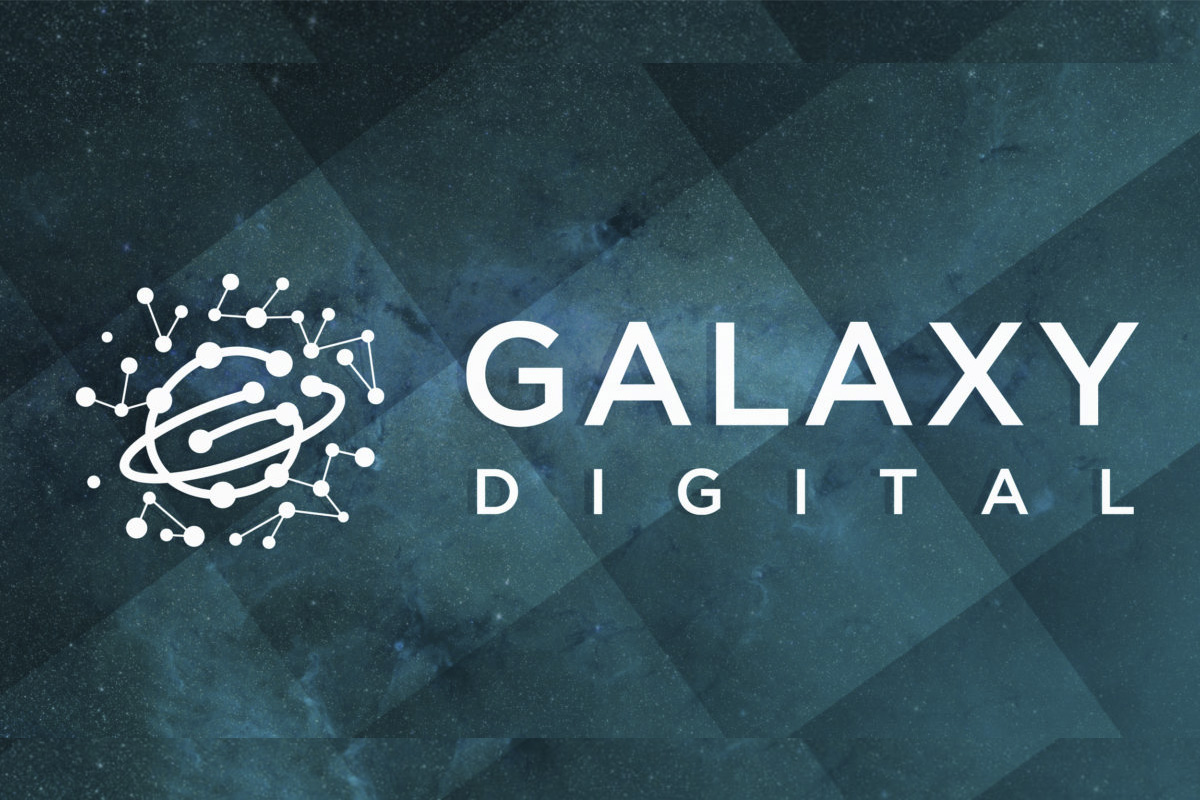 Galaxy Digital Holdings Ltd. (TSXV: GLXY; Frankfurt: 7LX) ("Galaxy Digital" or the "Company") today announced that Galaxy Digital Advisors LLC served as co-manager of Silvergate Capital Corporation's initial public offering of 3,333,333 shares of its Class A common stock at a public offering price of $12.00 per share.  Silvergate's common stock trades under the trading symbol "SI" on the New York Stock Exchange.
"Galaxy Digital Advisors is pleased to have served as co-manager of Silvergate's initial public offering," said Ian Taylor, Head of Advisory Services at Galaxy Digital.  "We are committed to building long-term relationships with leading companies in the digital asset and blockchain industry and leveraging  our expertise to complete additional offerings for an array of firms going forward."
SOURCE Galaxy Digital Holdings Ltd