2blox taps peaq as its layer-1 blockchain to drive Web3 innovation in crowd-sourced mobility data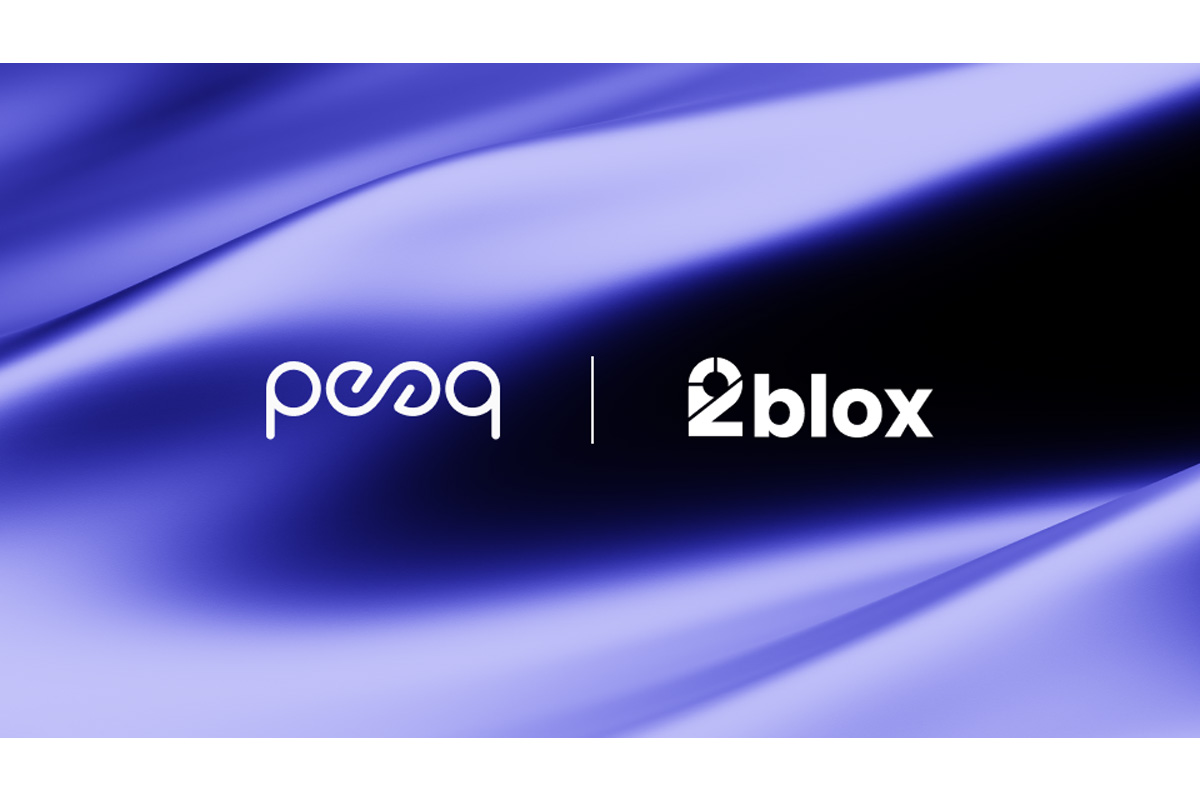 peaq, the Web3 network powering the Economy of Things, announces an expansion of its ecosystem as 2blox joins to decentralize mobility data collection. 2blox is building a decentralized physical infrastructure network (DePIN) of AI-powered cameras for counting pedestrians and all sorts of transport means on roads. As part of the integration, these cameras will be outfitted with self-sovereign peaq IDs. The decentralized application (dApp) that will enable smart camera owners to monetize the data they collect will run on the peaq network.
Mobility data is a crucial resource for urban planners, emergency services, and marketers. The success of platforms such as Waze underscores the efficacy of crowd-sourcing such data as part of a multi-pronged business model.
2blox boosts the mechanism for crowd-sourcing mobility data by adding cryptocurrency incentives for the community to share local traffic data using the 2blox AI-powered camera. Their stationary MOBI1 sensor can be set up at home to monitor real-time traffic outside. Their next product, the AI-powered MobiGo mobile app, allows users to "capture" streets Pokemon GO-style by taking their snapshots. The insights the devices generate are anonymous, with no sensitive data leaving it at any point. For a glimpse into the future of mobility data collection, check out 2blox's Web app CrowdQuest.
As 2blox brings its DePIN on peaq as the layer-1 backbone, it will make use of peaq's core functions to build its backend and business logic. At the initial stage, it will outfit its proprietary smart cameras with self-sovereign peaq IDs. With these, the device owners will be able to quickly connect their devices with peaq through peaq control, add them to their fleet, and link them with the 2blox dApp. 2blox will also develop and deploy the smart contracts powering the tokenomics of its DePIN on peaq's Ethereum Virtual Machine chain. Finally, 2blox will launch its dApp on peaq, complete with device management functionality and automated rewards for users. Once live on peaq, the device owners will be able to get extra rewards through peaq's mechanism that distributes a fraction of the network fees between the connected devices on it.
"Crowdsourcing useful data is the best way to scale fast, and the only fair way to do it is to reward the community with something valuable for that," says Rémy Gierech, founder of 2blox. "2blox is embracing this strategy, and peaq's machine-specific functions and tokenomics will enable the project to grow lightning-fast."
"We're excited to see 2blox join the peaq ecosystem," says Till Wendler, co-founder of peaq. "The ongoing rise of AI is a boon for any data platforms, and 2blox merges a use case with a proven demand and a model that fairly rewards the contributors."
peaq is a layer-1 network launching as a Polkadot parachain in early 2024. peaq's sister network krest is already live and producing blocks on Kusama. 2blox is the third DePIN to integrate with peaq in summer 2023 following Brainstem, a Web3 digital health platform, and ELOOP, a tokenized Tesla-sharing service.
Lake Michigan Hills Partners With DigiKerma To Become The First Carbon Neutral Golf Club In The United States
Lake Michigan Hills Golf Club has become the first carbon neutral golf club in the United States after purchasing CCUS offset credits from DigiKerma. The course has offset all CO2 emissions associated with every round played in 2022.
Lake Michigan Hills chose to offset its emissions using DigiKerma's Carbon Capture, Utilization, and Storage (CCUS)-derived carbon offset credits, which trade on the company's CarbonKerma marketplace.
"We think sport can play an important role in a low carbon future. We explored a lot of options to offset our course's footprint," a spokesperson said, "But we found the quality of most offset credits to be difficult to ascertain. CarbonKerma credits carry a price premium, but we wanted to offset each golf round played. The ability to break down each tonne of emissions into fractions in a traceable manner allows us to spread the cost of offsetting. The price was worth it, knowing that all their credits, based on Carbon Capture and Storage, are precisely measured and overseen by strict EPA regulations."
The groundbreaking transaction is set to create a pathway for sporting and entertainment events around the world to help accelerate the deployment of CCUS, a technology that is vital for achieving the Paris Climate Accord targets.
Ahead of his company's presentation at the ADIPEC 2023 conference in Abu Dhabi, DigiKerma Founder and CEO Irfan Ali noted:
"CarbonKerma's unique CCUS-based offset marketplace brings an unprecedented level of measurability and transparency to voluntary carbon offsets, which we hope will restore confidence in markets that have been plagued by low quality and a lack of trust."
He added that, "This decision by Lake Michigan Hills demonstrates their confidence in the integrity of our credits and they are to be applauded for their pioneering spirit. Hopefully, this sets an example for other sporting clubs and events that offsetting properly–through high-quality credits–can play a significant role in achieving our Paris targets."
The club joins Singapore's Sentosa Golf Club as only the second golf club in the world to offer carbon neutral golfing. The move represents a significant milestone for DigiKerma, a blockchain-based carbon offset marketplace that is gaining a strong reputation for carbon offset integrity among a number of sectors with hard-to-abate emissions.
About Lake Michigan Hills Golf Club: Established over 40 years ago, Lake Michigan Hills Golf Club is the top-rated public golf course in southwest Michigan. Located in the Benton Harbor/St. Joseph area, golfing greats to have played the course include Payne Stewart, Kenny Perry, and Adam Scott.
About DigiKerma: DigiKerma Inc. is a Virginia-based company that operates the carbon credit trading platform CarbonKerma. DigiKerma is committed to providing scalable offsetting solutions to sectors with hard-to-abate emissions, and helping fund the cost of implementing Carbon Capture, Utilization, and Storage facilities to contribute to the rapid decarbonization of industry.
SOURCE DigiKerma
Gate.io Passes Hacken's Annual Security Assessment, Furthering System and Asset Security
Gate.io, a leading crypto exchange trusted by millions of users, has passed an annual security assessment conducted by Hacken, a renowned blockchain security auditor. The assessment follows a recent broadening of its partnership with Hacken, which introduced smart contract auditing to various components of Gate Web3, Gate.io's decentralized ecosystem.
The latest security assessment included rigorous evaluation and penetration testing using industry-standard methodologies. Hacken's team of experts subjected the exchange's infrastructure to simulated cyberattacks based on real-world scenarios. The assessment confirmed that Gate.io's security measures are up-to-date and capable of defending the platform and user accounts against the latest cyber threats.
The assessment was carried out as part of a partnership between Gate.io and Hacken. The partnership dates back to 2020, when Hacken assisted the exchange in obtaining a CER certification. Since then, the partnership has expanded to include bug bounties, annual penetration tests, and smart contract audits. When combined with Gate.io's multilayered security measures and thorough in-house reviews, users are provided greater security guarantees.
"Security is a shared responsibility in the blockchain and digital asset sector. The ramifications extend beyond any one platform, and each has a role to play. Our dynamic partnership with Hacken ensures that Gate.io's role is fulfilled and users can safely embark on their digital asset journey confidently," said Dr. Lin Han, founder and CEO of Gate.io.
The latest security assessment and penetration test confirm Gate.io's adherence to following best practices and meeting the demands of an ever-changing threat landscape, helping build users' faith in Gate.io and the blockchain and digital asset sector as a whole. In addition, the partnership with Hacken has resulted in greater security assurances on Gate.io's centralized and decentralized platforms. The dynamic and robust nature of the partnership ensures that users' funds are safeguarded from current and potential future threats.
Friend.Tech and Base Anti-Phishing Boosted By CoolWallet's Web3 SmartScan
Base's new killer DApp, the decentralized social network Friend.tech, is breaking transaction records with record adoption, but is being targeted by hackers and scammers through phishing attacks.To raise awareness of the importance of hardware wallet protection and promote its powerful Web3 SmartScan transaction screener, CoolWallet has launched a Web3 Guardian competition.
Coinbase's new Ethereum layer-2 chain, Base, has become a favorite for DApp developers and early investors due to its outstanding performance and the innovative projects it attracts. One DApp in particular, the decentralized social media platform Friend.tech, has driven the bulk of its growth in recent weeks. helping Base repeatedly reach new transaction volume highs despite difficult market conditions.
Friend.tech's rapid rise has garnered widespread attention- according to the latest data, the daily active user (DAU) count of friend.tech have surpassed the million mark, with its transaction volume consistently hitting new records and its total value locked (TVL) now surpassing $35 million.
However, with any crypto trends comes new security risks, in this case a familiar foe, phishing attacks. This type of social engineering attacks dominate crypto thefts, which by June 2023 had already hit the $650 million mark across the Web3 sector. This month alone has already seen successful attacks targeting high-profile victims Mark Cuban and Vitalik Buterin and stealing millions in the process.
As a result, Base and Friend.tech users are urged to use a reputable hardware wallet to secure their tech digital assets by protecting their private keys and screening transactions.
In response, hardware wallet maker CoolWallet, which natively supports the Base ecosystem, has launched an anti-phishing campaign titled  Web3 Guardian Competition to create awareness and promote its unique defense capabilities such as CoolWallet SmartScan, which proactively screens all Web3 transactions and flags malicious behavior or smart contract vulnerabilities before users are exploited.
How Friend.tech works
Friend.tech has garnered a cult following among crypto enthusiasts as one of the first decentralized social networks to be built on the Base blockchain. It's powered by blockchain and smart contracts, where users must buy "shares" of another person in order to chat with them. Its tagline is "Your network is your net worth".
To use Friend.tech, users must first sign up with their Twitter (X) account, create a profile and then start trading shares of other users who have also signed up. A user's share price is determined by factors like their popularity, reputation, and overall demand.
Buying shares of another user gives you access to them, allowing you to message them directly and chat. The more shares you buy, the higher a priority your messages will be.
Friend.tech recommends hardware wallet protection
With crypto phishing attacks claiming even high-profile victims such as Vitalik Buterin and Mark Cuban as victims in recent weeks, it's no surprise that Friend.tech also places great emphasis on asset security.
It therefore recommends that users utilize a hardware wallet for enhanced protection against threats like phishing sites. Storing assets offline makes them less accessible to online hackers, thus offering greater security.
CoolWallet's SmartScan Flags Web3 Phishing Threats
CoolWallet (established in 2014) has since the launch of its CoolWallet Pro flagship model in 2021 pivoted strongly to securing Web3 assets, which requires users to interact with DeFi protocols that could potentially drain their accounts if they authorize the wrong transaction.
CoolWallet Pro in particular makes for an ideal Friend.tech hardware wallet as it's one of the first cold wallets to support the Base network, and boasts several elite security features, such as:
an EAL6+ secure element
biometric verification (both on phone and device)
tamper proof and waterproof design
Importantly, its CoolWallet App comes with real-time Web3 transaction analysis scanning called Web3 SmartScan.
While cold storage is as safe as can be, the biggest vulnerability remains human error or a lapse in judgment, where the user is tricked into authorizing a bad transaction or revealing their recovery seed or private key to a bad actor.
CoolWallet's SmartScan, available on its CoolWallet App, provides Web3-native protection against phishing attempts. It automatically screens transactions and flags attempted phishing, suspicious transactions and smart contract vulnerabilities. This makes using cold storage even safer to use, and elevates CoolWallet above other hardware wallet brands.
Web3 Guardian Competition- Secure Your Crypto for the Next Bull Run!
To promote Web3 asset protection among blockchain users and help them safeguard their crypto portfolio with SmartScan until the next bull run, CoolWallet is launching a global new competition aimed at enhancing user security awareness with generous rewards to participating users.
For more details, please visit their website's event page or X (Twitter) account