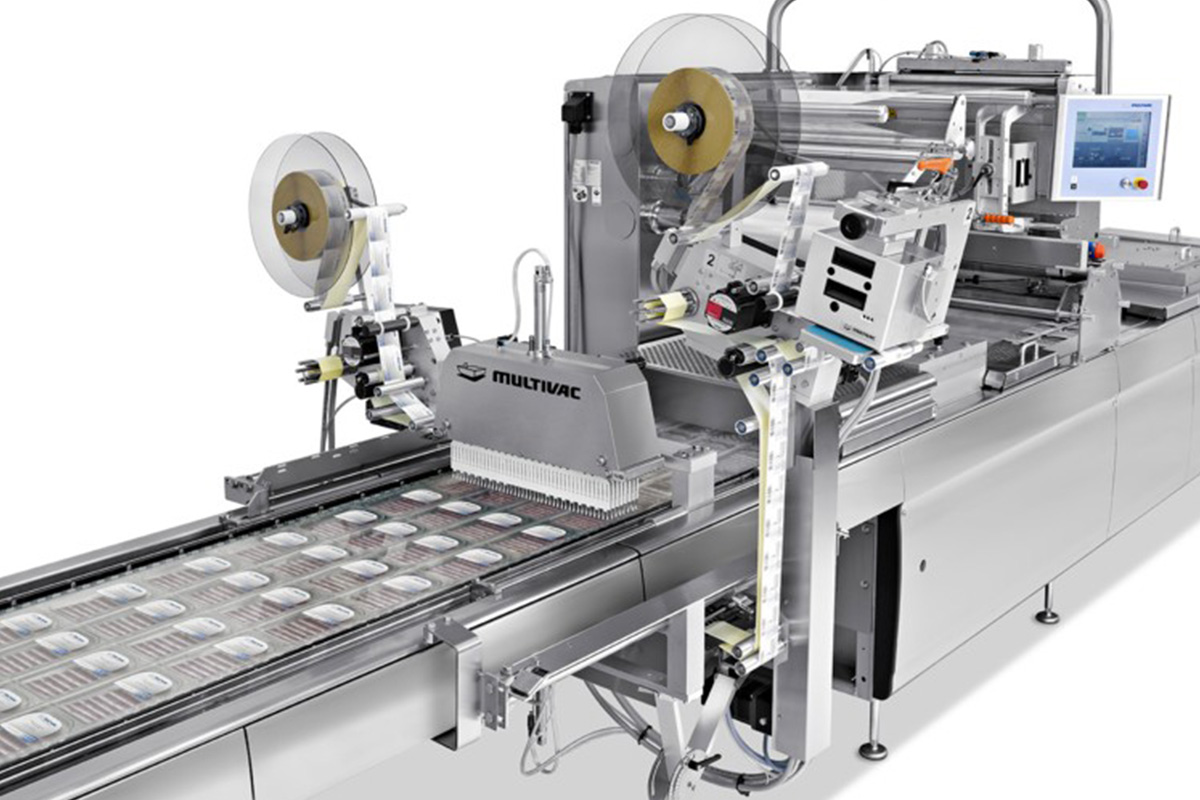 MultiVAC CTO Shawn Ying – The All-dimensional Sharding Plan of MultiVAC is the Ultimate Multi-Core World Computer People Need
Recently, MultiVAC – the public blockchain known as 'Sharding Killer' received an interview from the top one Korean blockchain media CoinNess. Dr. Shawn Ying, the CTO of MultiVAC, explained MultiVAC's Sharding plan in detail.
Sharding plan has become phenomenal in public blockchain's scale-up research area. Vitalik Buterin, the founder of Ethereum, also expressed his personal confidence in this scale-up plan's feasibility – 'Five years ago, almost no one was thinking about sharding; now, sharding designs are commonplace.' Ethereum plans to launch its first Sharding version (ETH 2.0) in the first quarter, 2020. It's anticipated that its testnet can reach a much higher TPS than the current one. However, the Sharding plan also faces various challenges like how to solve cross-Shards synchronization, how to avoid state explosion problems, etc. Proposals on the market are far from mature.
Dr. Shawn states, 'Through the world's first all-dimensional Sharding plan, MultiVAC achieves effective scale-up in computing, storage, and transmission, and can fully support large-scale application's implementation in real business scenarios. Compared with other Sharding plans, MultiVAC's is more efficient, flexible, and scalable. MultiVAC can be deemed as the ultimate Multi-Core world computer which can never be shut down'.
'In cross-Shards collaboration, MultiVAC is the first to adopt asynchronous collaboration strategy. The asynchronous collaboration makes sure our Shards never block each other. The data miners exchange among Shards are merely block headers, which is very concise and fast. No performance bottleneck is detected yet. And the network is guaranteed to achieve efficient expansion.'
'In addition, MultiVAC designs a separation mechanism for the data storage right and data control right. Storage nodes will only serve for storing data as the network's infrastructure, and can not tamper with the data. While, miners nodes have the complete control right of the data, and can verify & update the data through the consensus mechanism. In virtue of this interactive storage strategy, MultiVAC successfully eliminates the possibility of state explosion problem'.
MultiVAC reaches 30784 TPS in the lab test environment. And as the number of nodes and Shards increases, so does the entire network performance. MultiVAC truly achieves the linear expansion of blockchain performance and has breakthroughs in Sharding technology. To pay tribute to the 11th anniversary of the birth of Bitcoin's Whitepaper, MultiVAC launched a mining client beta test on 31st Oct and delivered a smooth and efficient mining experience for all the testers. It's reported that MultiVAC testnet 3.0 will launch a brand-new mining client and support dynamic re-Sharding function soon.
SOURCE MultiVAC Foundation
OKEx Launches OKB Ecosystem Monthly Report: Expands 5 C2C Markets and 36 New Use Cases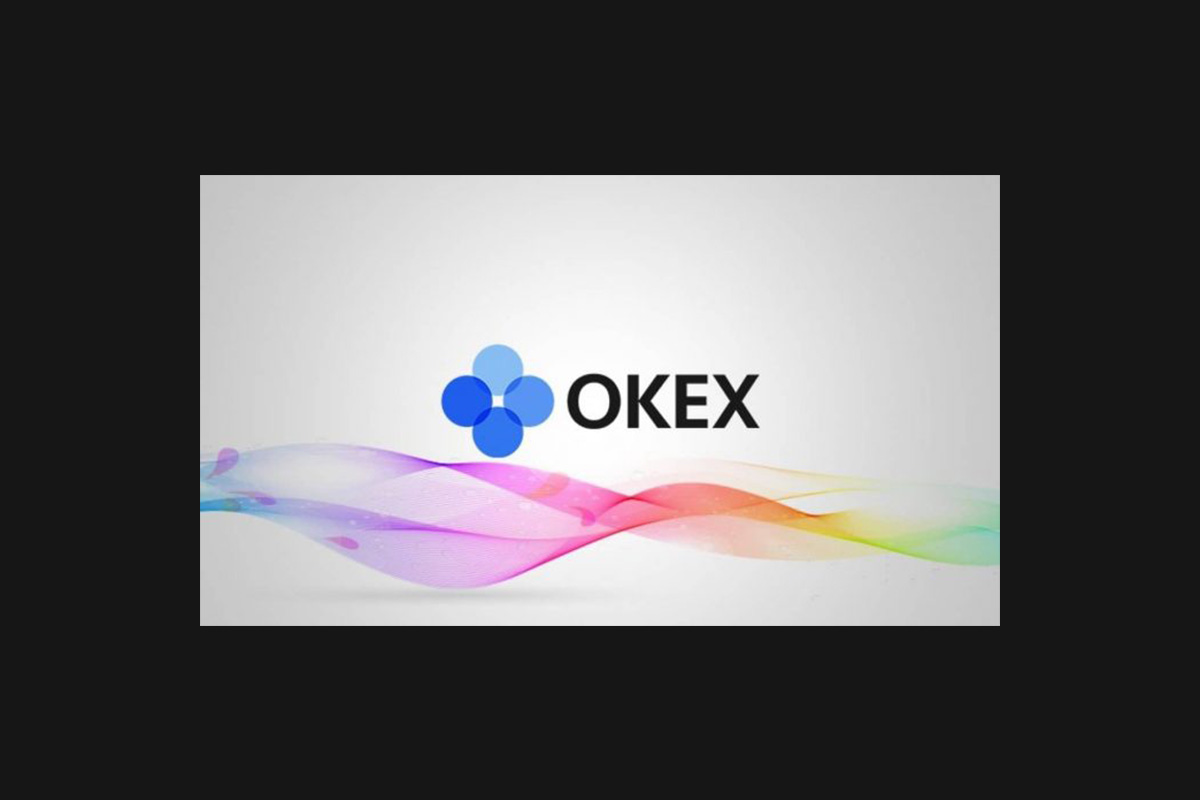 On Dec 10 2019, the world leading crypto exchange OKEx launched OKB Ecosystem Monthly Report. According to the report, OKB ecosystem made great progress mainly on two aspects: transaction and new use cases expanding.
OKB is newly listed on five C2C exchanges covering major countries and areas recently. In addition to that, the number of OKB new use cases reached 36, including 11 platform-empowered use cases and 25 external use cases.
Besides, through a buy-back & burn scheme and the token economy model, OKB is now ranked among the top 20 global cryptocurrencies by market capitalization with approx. USD110 million daily average trading volume in C2C market.
Now, OKB is being turned into a global token. Thus, to occupy the C2C market, the first step for users to get into crypto world is crucial. OKB is now on OKEx C2C market, accounting for approx. USD110 million daily average trading volume from tens of thousands of users.
Besides, OKB is also listed on ALINIEX, Bvnex, two major C2C exchanges in Vietnam and Bitsonic, Probit, two major C2C exchanges in South Korea.
Apart from expanding transaction methods, OKB also made huge improvement in expanding use cases. The report shows that the number of OKB platform-empowered use cases has increased to 11 and teamed up with 25 partners to build the OKB ecosystem, which means, OKB is not only a token based on OKEx, the native token on the soon-released OKChain and OKDEx and the only accepted token for OKEx jumpstart, but also expanded to other industries, like network security (Slowmist, Beosin, Certik), finance service (13 platforms including LinkEye, Molecular Future, etc.) and lifestyle (9 platforms including Tripio, BitTorrent, etc.)
For example, OKB holders can book their stay at 450,000+ hotels worldwide with OKB on Tripio, the world's first decentralized travel booking marketplace based on blockchain.
At the end of the report, it also disclosed some details of OKChain and OKDEx. OKChain is currently at the final development stage and its testnet will be launched soon. As the first Defi application OKDEx will also be available on OKChain by that time.
SOURCE OKEx
ANSYS Accelerates Electronic Product Design And Signoff For Global Custom ASIC Leader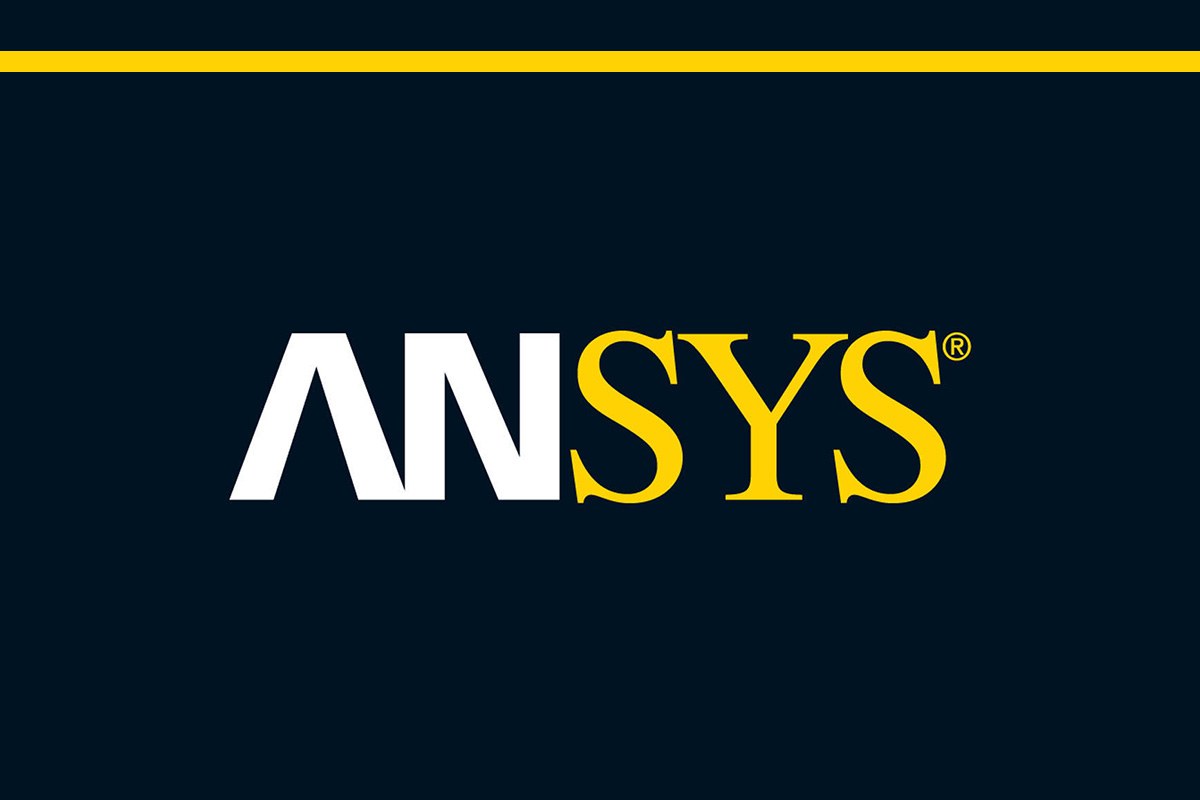 Global Unichip Corp. (GUC), the global custom application-specific integrated circuit (ASIC) leader, has adopted ANSYS (NASDAQ: ANSS) to support its unmatched combination of advanced technology, low-power and embedded CPU design capabilities.
Providing advanced ASIC services that meet the needs of today's innovative technology enterprises requires a fast introduction, timely resolution to customer problems and successful signoff. GUC selected ANSYS® RedHawk-SC™ to support the significant needs of its customers by effectively executing designs with more than one billion device instances and completing the full-chip systems-on-chip (SoC) power integrity and reliability signoff in less than two days.
ANSYS RedHawk-SC is built on ANSYS® SeaScape™ — the world's first custom-designed, big data architecture for electronic system design and simulation. ANSYS SeaScape features big data architecture for electronic system design and simulation and provides elastic compute scalability to enable rapid design iteration, increased scenario coverage and greater accuracy for full-chip SoC signoff for advanced nodes. ANSYS RedHawk-SC's actionable analytics provide designers with key insights to prioritize design fixes and enable easy viewing and querying of large design databases in minutes for faster debugging. Efficient hardware utilization makes the platform ideally suited for high-performance computing, artificial intelligence and datacenter applications.
"GUC is committed to providing world-class custom ASICs to help elevate prospective systems and integrated circuit (IC) companies' market-leading positions," said Louis Lin, senior vice president, GUC. "As IC manufacturing processes become more complex, there are more elements to simulate and compute during chip design and verification to ensure reliability and minimize power loss. ANSYS helps us minimize this complexity, speed our time to market and reduce development costs. Our partnership with ANSYS has been a cornerstone in helping our clients succeed in the IC market."
"As a custom ASIC leader, GUC requires cutting-edge solutions for fast and accurate results," said John Lee, vice president and general manager, semiconductor business unit at ANSYS. "RedHawk-SC meets the market's unique needs for addressing multiphysics challenges — we are seeing an influx of customers deploying RedHawk-SC for the most complex product and design signoff."
SOURCE ANSYS, Inc.
The first global, stabilised, digital currency controlled by its holders, SAGA (SGA) lists on global cryptocurrency exchange Liquid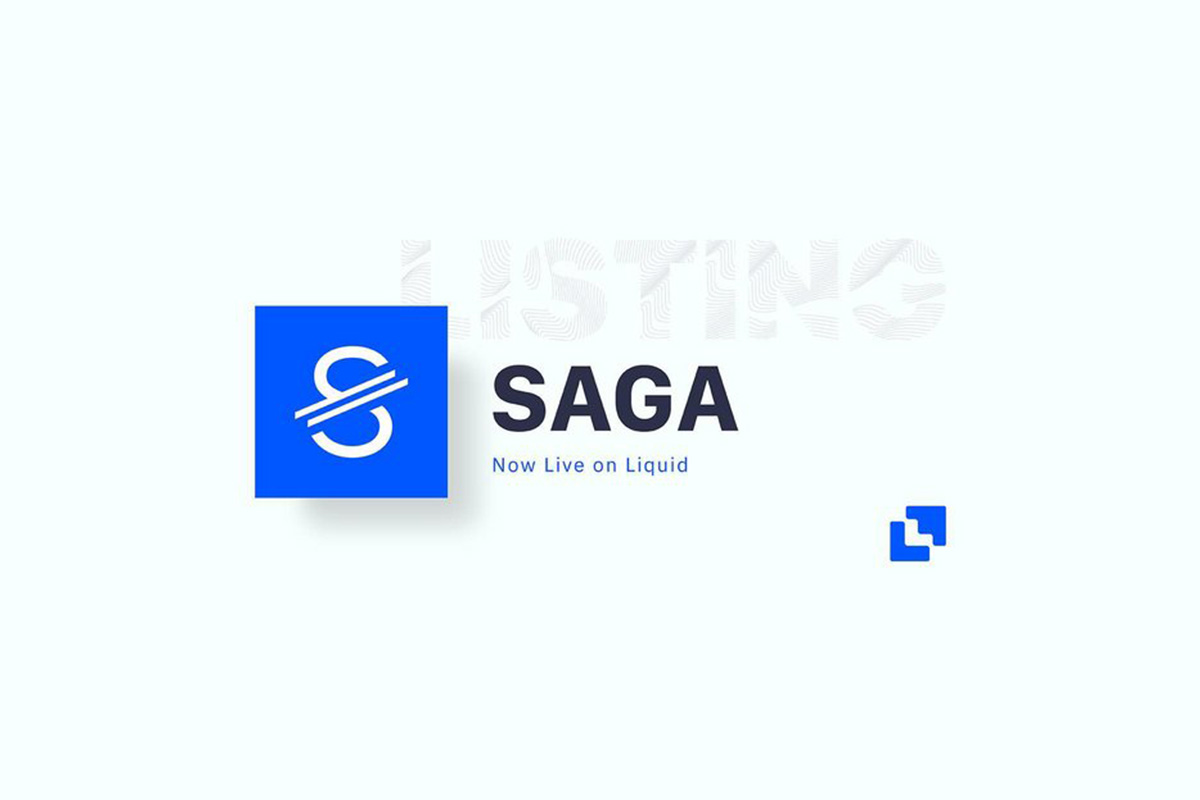 Global cryptocurrency platform "Liquid.com" today announced that it is the first exchange to list Saga token (SGA) for secondary trading.
SGA is the first global, stabilised, digital currency controlled by its holders and will allow global citizens to store and move value without friction across borders. It complements existing national currencies and offers a store of value outside the remit of national government and banking structures.
In order for SGA to serve as a global currency, it is fully backed by a strong basket of national currencies that replicate the International Monetary Fund's SDR. Based on the SGA's market movements, measured by the number of tokens issued, the Saga monetary model will gradually diminish reliance on the reserve as users' confidence in SGA grows. Together, these measures are designed and implemented to reduce price volatility while allowing SGA to grow beyond a simple fiat-backed / pegged stablecoin.
SGA holders will also be the masters of the currency and, as a result, they will govern the Saga economy through a variety of voting mechanisms, designed to facilitate genuine representation of participants – balancing between identity and stake – and to generate long-term success for the currency. Holders will have to undergo an online Know Your Customer (KYC) process that ensures compliance within Anti-Money Laundering (AML) standards while maintaining their privacy.
The Saga token will initially be traded against the USD, Bitcoin and Ethereum, while more trading pairs are expected in the future.
"After in-depth conversations with our advisors and months of carrying out our own market research, we decided that Liquid is the ideal exchange partner for Saga. Liquid is one of the largest and most reputable cryptocurrency exchanges, offering customers a secure way to trade and hold SGA," said Saga Founder Ido Sadeh Man. "Listing SGA on Liquid is an important milestone in bringing the Saga token to market."
"We are delighted to offer Liquid customers the opportunity to buy and trade SGA. We believe SGA offers our traders an interesting opportunity as we see great value in Saga's approach of replicating the mechanics of central bank national currencies and applying them on a global scale," said Liquid's CEO and co-founder, Mike Kayamori. "At Liquid, our core values are transparency and compliance, and as these are two key properties of SGA, a partnership between Liquid and Saga was a natural match."