Looking Glass Labs' Subsidiary House of Kibaa Partners with Polygon Studios on NFTs, Scaling and Other Infrastructure Solutions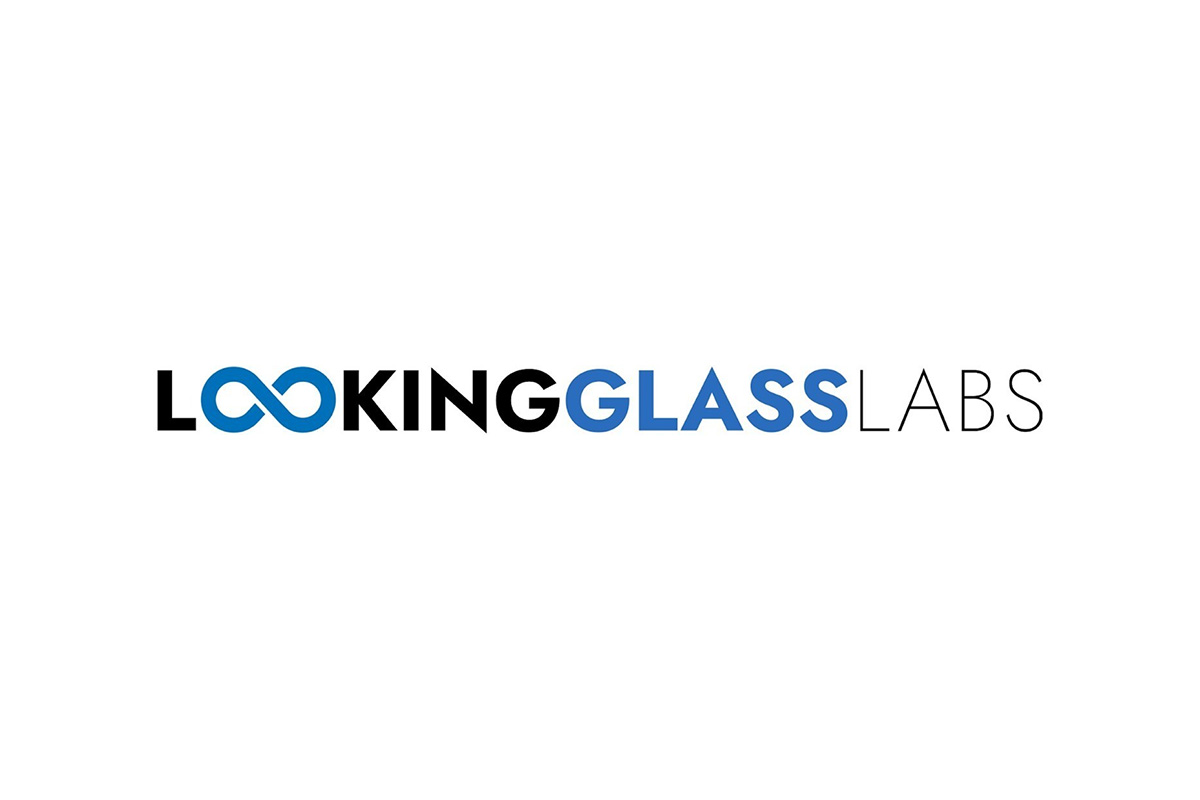 Looking Glass Labs Ltd. ("LGL" or the "Company") (NEO: NFTX) (FRA: H1N), a leading Web3 platform specializing in non-fungible token ("NFT") architecture, immersive metaverse environments, play-to-earn tokenization and virtual asset royalty streams, is pleased to announce that its flagship studio, House of Kibaa ("HoK"), has entered into a collaborative arrangement (the "Collaboration") with Polygon Studios, the NFT, gaming and metaverse arm of Polygon (MATIC). The Polygon blockchain has developed an assortment of fin-tech solutions for traditional finance as well as cryptocurrency and the blockchain. Polygon has become highly respected in the blockchain ecosystem for its scaling and infrastructure solutions that have been adopted by more than 1,200 applications, with over 600 million total transactions processed, 60 million unique user addresses and over USD 5 billion in assets secured. Recently, Polygon raised USD 450 million in a round of financing that was led by Sequoia Capital India, thereby bringing its total market capitalization to approximately USD 12 billion, as of the date hereof, as it seeks to ambitiously broaden its portfolio of Ethereum scaling solutions1.
Under the Collaboration, HoK will benefit from technical and business support for all of its strategic pillars including HoK, the GenZeroes NFT collection, the GenZeroes live-action series as well as HoK's Project Origin metaverse set to launch in 2022. Polygon Studios will also provide cross-promotional support for HoK and its projects by identifying opportunities for other collaborations with Polygon Studios' clients and collaborators. Further, Polygon Studios has agreed to amplify HoK's content by re-posting it on its social media channels including the main Polygon Twitter account (Verified, with over 1.2 million followers).
Polygon is an important scaling solution that works on top of the Ethereum blockchain, which has become slow and expensive to use due to its popularity. Currently, the Ethereum blockchain can process about 14 transactions per second with each transaction costing approximately USD 25 or much higher at peak times. However, Polygon makes things cheaper and faster by processing some transactions on its proprietary proof-of-stake blockchain, otherwise known as a 'Layer 2' solution given that the Ethereum blockchain is described as 'Layer 1'. By comparison, Polygon states that it can process up to 65,000 transactions per second with fees costing less than a fraction of a cent, plus network fees.2 Polygon boasts investors that include Mark Cuban, Kevin O'Leary and many other high-profile investors.
Thanks to Polygon's scalable nature, lower fees, and faster transaction times, it has developed into the ideal ecosystem for metaverse and gaming projects. With the ability to support a large number of users, projects do not have to worry about gas wars or hefty gas fees when network traffic picks up. This is great for games and metaverses that plan on supporting a robust number of users.
Polygon recently launched Polygon Studios as an initiative dedicated to growing blockchain-based gaming with NFT integrations on a global scale in order to bridge the gap between Web2 and Web3 ecosystems through investment, marketing and developer support. In January of this year, video gaming and esports icon Ryan Wyatt, commonly known by his "Fwiz" alias, resigned from his position as Head of Gaming at YouTube to become Chief Executive Officer of Polygon Studios. Through relationships with collaborators like Atari, OpenSea and Decentraland, Polygon Studios is strategically building its presence in the modern digital media world, which is expected by LGL's management to provide multiple advantages and opportunities for HoK and the Company's other assets.
More information about Polygon can be accessed on its website at the following link: http://polygon.io
Management Commentary
Dorian Banks, Chief Executive Officer of LGL said, "Establishing a formal collaboration with Polygon is expected to create a number of exciting opportunities for our Company as digital media continues its rapid shift towards NFTs and the metaverse in 2022. In the late 2010s, scalability issues plagued many cryptocurrency and blockchain projects, which is a problem that Polygon sought to solve with its product suite for efficiently scaling Ethereum applications. This is something that we intend to leverage when we launch HoK's Project Origin metaverse this year, in addition to other offerings. Further, we believe there is considerable value to be had from potential arrangements with Polygon's well-known collaborators in other industries such as technology, entertainment, sports and video gaming. We look forward to working with Polygon as our newest strategic ally in the blockchain space, with several noteworthy HoK launches set to take place in the coming months."
Service Provider Engagement
The Company also announces that it has engaged OGIB Corporate Bullletin ("OGIB"), an arm's length party to the Company, to write and publish newsletters about the Company (collectively, the "Services") for a 12-month period. The Company has agreed to pay to OGIB CAD 200,000 plus GST for the Services. The compensation paid by the Company for the Services does not include securities or options to purchase securities of the Company.
OKX Proof of Reserves Ranked Highest Quality Among Major Exchanges as 11th Consecutive Monthly Reserves Report is Published
OKX, a leading global Web3 technology company and crypto exchange, has published its industry-best 11th consecutive monthly Proof of Reserves (PoR), showing balances of USD$11.2 billion in primary assets, as its PoR was given the highest quality rating among major exchanges.
OKX's latest PoR comes days after Castle Island Ventures partner and blockchain and Proof of Reserves expert Nic Carter ranked OKX highest of all major centralized exchanges on its quality of Proof of Reserves. In his ranking, he cited OKX's credibility, knowledge of leadership, demonstrated commitment to transparency and overall PoR quality as reasons for his positive assessment.
OKX's PoR covers 22 commonly used digital assets and shows that OKX has maintained a reserve ratio exceeding 100% for 11 consecutive months across all those assets. In addition to BTC, ETH and USDT, the assets included are: USDC, XRP, DOGE, SOL, OKB, APT, DASH, DOT, ELF, EOS, ETC, FIL, LINK, LTC, OKT, PEOPLE, TON, TRX and UNI.
OKX's current reserve ratios are as follows:
BTC: 102%
ETH: 103%
USDT: 102%
OKX Global Chief Commercial Officer Lennix Lai said: "With our 11th consecutive Proof of Reserves report, we are reaffirming our unwavering commitment to greater transparency and trust within the crypto industry. At OKX, we believe that integrity is the cornerstone of our success, and our PoR stands as a testament to our dedication to safeguarding user assets. As we approach a full calendar year of consecutive PoR releases, we have never been more committed to continuing to raise the bar for transparency in our sector."
In August, OKX conducted two Twitter surveys to measure the sentiment of the online community with regards to the importance of PoR and transparency. Poll results showed that 84% of respondents say monthly PoR reports are either 'somewhat important' or 'very important' and 88% state that transparency is either 'somewhat important' or 'very important' when choosing which crypto platform to trust.
OKX has seen hundreds of thousands of users engage with its PoR, visit its PoR page and view their self-audits since first launching its PoR page in late 2022. The open-source verification tool allows users to independently verify OKX's solvency and confirm their assets are backed by OKX reserves while maintaining their privacy.
OKX has published over 210,000 addresses for its PoR program, and will continue to allow the public to view its asset flows.
Users can view the latest PoR report, reserve ratios, and verify OKX's solvency here.
ACX's technology to power Indonesia Carbon Exchange
ACX (AirCarbon Exchange), operating its proprietary regulated environmental asset trading platform, is the technology provider for Indonesia's carbon exchange hosted and operated by the Indonesia Stock Exchange (IDX) after a competitive Request for Proposal process.
Launched on 26th September 2023, with its first carbon trades, Indonesia's official carbon exchange, IDXCarbon, will play a vital role in reducing Indonesia's carbon emissions and driving Indonesia's transition to reach net zero emissions by 2060.
"With ACX support, IDXCarbon has reached a key milestone towards achieving net zero emission in 2060 or sooner. We anticipate a thriving and enduring collaboration with ACX that will continue to drive innovation and success, as the Indonesian carbon market develops." said Iman Rachman, President Director of IDX. 
IDXCarbon has been customised by ACX to meet the country's unique requirements, as well as aligned with Indonesian institutions, including the National Registry System for Climate Change Control (SRN-PPI). This will ensure the exchange is compliant with Indonesia's standards and procedures, as well as the requirements recently established by the OJK, the country's financial services authority. ACX provides a complete end-to-end solution that utilises blockchain technology to ensure the transparency and auditability of all trades transacted on the exchange. With that, the exchange will play a central role and promote transparency, accountability, and efficiency in the Indonesian carbon market.
"We are honoured to be the technology provider for Indonesia's carbon exchange and to contribute towards the country's vision of a fair and inclusive carbon ecosystem," said Thomas McMahon, co-CEO and co-Founder of ACX. "Our end-to-end solution will enable the exchange to provide comprehensive services. This will make it easier for companies to access and participate in the carbon market, ultimately driving down Indonesia's carbon emissions and contributing to global sustainability efforts."
Hum Wei Mei, Head of APAC and Global Head of Environmental Products, said: "Indonesia has a critical role to play in international climate action while IDXCarbon is at the heart of ensuring that Indonesia's carbon market progresses as envisioned. As the technology provider to IDXCarbon, ACX is committed to working closely with IDX to implement a highly customised, iconic and state-of-the-art carbon exchange which will act as critical supporting infrastructure for Indonesia's long-term plans & interests in emissions trading, carbon markets & climate action."
With a global footprint covering Asia, the Middle East, Europe, North and South America, ACX has demonstrated itself to be a leading technology provider with a proven track record of designing and implementing carbon trading system worldwide, leveraging the company's expertise and experience to ensure a robust and reliable platform for trading environmental assets.
Nex News Network Launches World's First Blockchain-Integrated Web3 and Metaverse News Platform
Nex News Network, the pioneering media organization, is proud to announce the launch of its groundbreaking platform, revolutionizing the way news and media are consumed. This year marks a momentous milestone as Nex News Network becomes the world's first-ever blockchain integrated, Web3, and Metaverse news and media platform. With a fusion of cutting-edge technology and visionary media strategies, Nex News Network is set to redefine the media landscape.
A New Era in Media Industry: Nex News Network's Unique Offering
Nex News Network has embarked on an extraordinary journey to bring the future of media to the present. As a trailblazer in the industry, the platform integrates blockchain technology, Web3, and Metaverse, delivering an unparalleled experience to users. This year, Nex News Network establishes itself as the vanguard in news and media, providing a platform that seamlessly connects diverse sources of information, making them accessible from anywhere, on any device.
Innovative Media Revolution
Nex News Network introduces a unique animation concept that transforms the traditional news and media industry. With this innovation, the animation seamlessly integrates with media and news content, sparking a revolutionary shift in how information is consumed. This innovation not only redefines the media industry but also catalyzes a new era of interaction, engagement, and understanding.
Empowering Users and Advertisers
Nex News Network brings a new dimension to user experience by creating an integrated platform that caters to a diverse range of interests and categories. Users can explore validated blockchain content, industry news, directories, event information, technology updates, and more. For advertisers, Nex News Network offers direct access to their target audience, bypassing intermediaries and providing real-time performance data for smarter decision-making.
With its focus on blockchain integration, Web3, and Metaverse, Nex News Network embraces the future of digital content. The Metaverse, an advanced digital realm, complements the platform, creating immersive experiences through augmented reality (AR), virtual reality (VR), and artificial intelligence (AI). Nex News Network pioneers the way for this interconnected digital world, offering users a new dimension of engagement and exploration.
A Call to the Future
Nex News Network is poised to reshape the media industry by introducing blockchain integration, Web3, and Metaverse technology. Through its visionary leadership, dedication to user experience, and commitment to innovation, Nex News Network is laying the foundation for a new era in news and media consumption. As the world's first blockchain-integrated Web3, and Metaverse news platform, Nex News Network stands ready to redefine the media landscape.
Setting the Stage with NexNews Network – A New Era in Media Consumption and Engagement
NexNews Network pioneers a transformative approach to media consumption, driven by innovation and led by a dedicated team. With a focus on user experience, NexNews Network creates a dynamic space where users can seamlessly access news and media sources from various categories, transcending traditional boundaries.
Visionary Leadership – Founder Aakash Jugraj and the Power of Innovation
Under the visionary leadership of Aakash Jugraj, NexNews Network has positioned itself as a trailblazer in the industry. Backed by the reputable Shivaksh Media Group of Companies, the platform represents a fusion of expertise and innovation that sets a new benchmark for media excellence.
Founder Aakash Jugraj – A Driving Force for Media Innovation
At the helm of NexNews Network is Founder Aakash Jugraj, a visionary entrepreneur with a deep-rooted commitment to revolutionizing the media landscape. His forward-thinking approach has driven the platform's mission to redefine publication creation, distribution, and consumption using Web3, Blockchain & Metaverse technologies.of Companies.
Aakash Jugraj, the driving force behind NexNews Network, envisions a media ecosystem that champions transparency, authenticity, and user-centric experiences. His vision aligns seamlessly with the ethos of Shivaksh Media Group of Companies, creating a formidable alliance for media innovation.
Continuous Industry Evolution: NexNews Network's Transformative Role
NexNews Network signifies a departure from traditional media models, offering a continuous industry experience that transcends conventional boundaries. The platform's transformative capabilities make it a pioneering force in providing a new-age media ecosystem that empowers users with unparalleled access and engagement.
Technology at the Forefront: Nex News Network's Secure and Transparent Platform
Technologically adept, NexNews Network harnesses the power of blockchain integration, Web3, and Metaverse to ensure the highest level of security, authenticity, and transparency. This technological synergy enables users to engage with news and media content with utmost confidence.
Personalized User Experience – NexNews Network's Tailored Approach
Through NexNews Network, users will enjoy a distinctly personalized experience. The platform's integration of blockchain technology ensures that users can consume news and media content that aligns precisely with their interests, fostering deeper engagement and resonance.
Empowering Advertisers: Nex News Network Effective Advertising Platform
Advertisers will benefit from NexNews Network's innovative approach by accessing a tailored platform that enables direct engagement with their target audience. The blockchain integration ensures a transparent and effective advertising experience, enabling advertisers to refine their strategies based on real-time performance data.
Elections
NexNews Network is poised to play a pivotal role in the upcoming election season. With its unique blend of blockchain integration, Web3, and Metaverse, the platform will facilitate informed decision-making by providing accurate and transparent information to voters.