Bitcoin Association to host BSV blockchain conference in Miami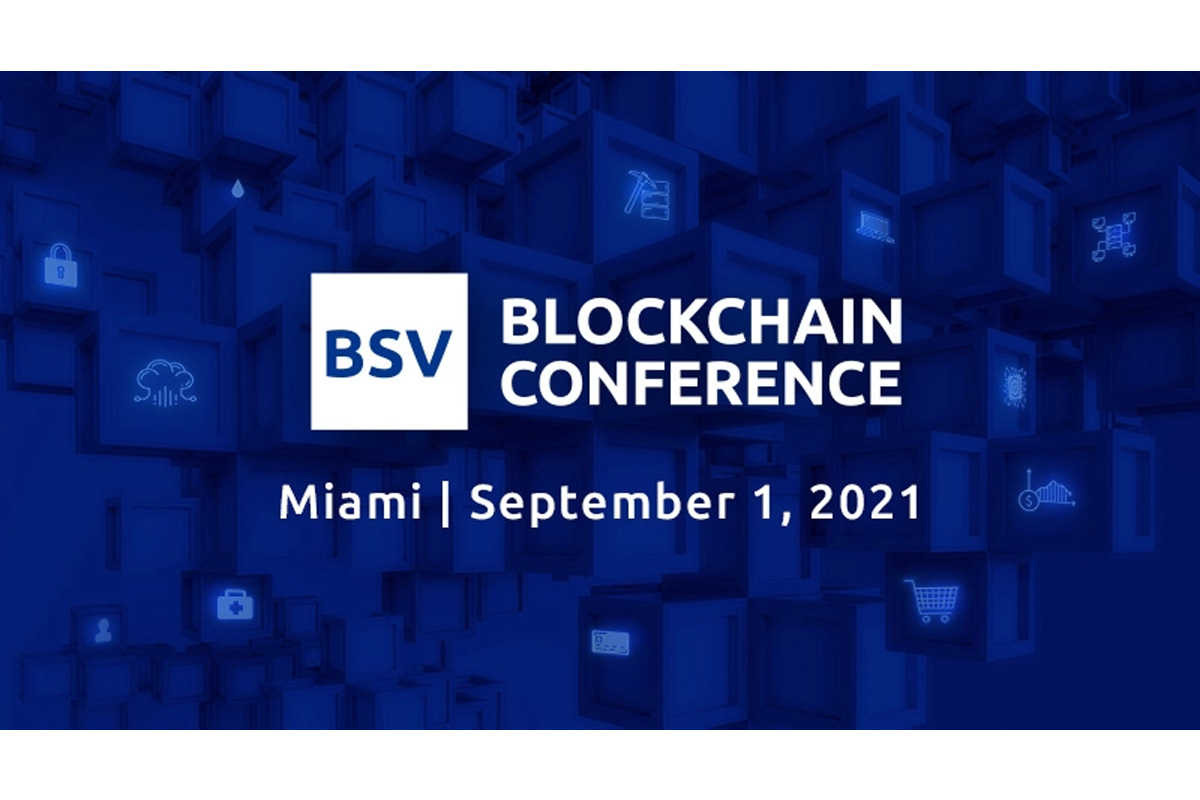 Bitcoin Association, the Switzerland-based global industry organisation that works to advance business with the Bitcoin SV (BSV) blockchain and digital currency, today announces that it will host a one-day BSV blockchain conference in Miami on September 1, 2021.
Hosted at the SLS Brickell hotel, the one-day conference will centre on the development of large-scale enterprise, consumer and government applications of blockchain technology using the BSV network.  Hosted by Jimmy Nguyen, Founding President of Bitcoin Association, the event agenda features a line-up of distinguished speakers from across the blockchain space representing an array of industry verticals, including:
Roy Bernhard – Chief Visionary & CEO, Fabriik and The Bayesian Group 
Gregory Bledsoe – Chief Organisational Engineer, Unbounded Enterprise 
Joe DePinto – Co-founder & CMO, Haste Arcade 
Dominic Duffy – Director of Marketing, nChain 
Matt Dickson – Co-founder & CEO, BitBoss 
Steve Lawrence – President, EHR Data 
Xiaohui Liu – CEO, sCrypt 
Connor Murray – Co-founder & CEO, Britevue 
Simit Naik – Director of Commercial & Strategy, nChain 
Robert Rice – Founder & CEO, Omniscape 
Luke Rohenaz – Co-founder & CEO, TonicPow 
Phillip Runyan – Managing Partner, Veridat 
George Siosi Samuels – Managing Director, Faiā 
Zachary Weiner – Founder, VXPass 
Elizabeth White – Director, BSaV
To register your interest in attending, complete the application form on the Bitcoin Association website to secure your complimentary place.
The BSV network is used by both public and private entities as the basis for their blockchain-based applications because of its unique ability to scale unbounded, enabling diverse data functionality, micro and nano-payments, enhanced capacity and massive throughput capabilities (the BSV network demonstrated 50,000 transaction per second throughput earlier this year during a live test), all at a predictably low cost (the median transaction fee on the BSV network in 2020 was less than 1/50th of a U.S. cent [reported data from bitinfocharts.com]).
Earlier this month, the BSV network set a world record when a 2 gigabyte (GB) block was successfully mined on its blockchain – the largest ever mined on a public blockchain. The new world record was set at block height 700606 on August 16, 2021, at 15:20:11 (UTC), containing 1,999,941,397 bytes of data.
To learn more about the BSV blockchain and the array of businesses using its network, visit bsvblockchain.org.
Commenting on today's announcement, Bitcoin Association Founding President Jimmy Nguyen said:
"Bitcoin Association is delighted to resume its in-person business events programme with a BSV blockchain conference in Miami on September 1. With a focus on large-scale blockchain applications, join leaders and pioneers from a variety of sectors as we explore the future of technology using the only blockchain that scales to meet the high volume needs of enterprise, consumers, and government – BSV."
GoMining Reveals Cutting-Edge North NFT Collection
Leveraging its vast experience since 2017, GoMining is leading the way in bitcoin mining, providing users with an effortless and user-friendly service. Now the company has introduced the so-called North Collection.
The company's NFT collections provide daily bitcoin rewards to holders, with their substantial fleet of real equipment installed across the globe. Continuing their successful streak after the highly acclaimed East NFT Collection, this latest release marks the next installment in a series of crypto art devoted to various regions. GoMining's fresh North NFT Collection draws inspiration from three key references: the critical role of low temperatures in mining device operations, the restraint and resilience found in northern regions, and the empowering force driving their endeavors. These references served as the foundation for the collection's captivating images, reflecting the core principles behind GoMining's innovative approach to bitcoin mining.
GoMining's new NFT series is issued on the Binance Smart Chain, utilizing the BEP-20 standard for seamless integration and accessibility. With an impressive energy efficiency rating of 35 W/TH, these NFTs ensure the quickest payback period for holders. Moreover, the NFTs offer a diverse range of computing power options, spanning from 1 to 128 TH/s, accommodating various mining requirements and preferences.
In just over two years, GoMining has achieved remarkable growth. The platform has distributed more than 2,000 BTC to holders, issued 20,000 NFTs, and elevated its overall hash power from 100,000 TH/s to an astounding 2,359,877 TH/s. This exponential progress showcases the project's resounding success and commitment to innovation in the cryptocurrency and NFT space.
As per GoMining's CEO Mark Zalan, the company is doing everything to offer a broad variety of options to its holders, proving its sustainability and transparent approach. "We've been in operation for over two years providing consistent rewards for our holders daily. All of our efforts are aimed at showing tangible infrastructure behind the product – in this case real equipment with data centers in different regions like Norway."
GoMining remains dedicated to introducing updated versions of its NFTs, originally crafted to provide easier access to bitcoin mining. All NFT collections, such as the renowned collaboration with MMA star Khabib Nurmagomedov, combine visually stunning designs with real equipment-generated computing power, offering continuous mining rewards to their owners.
The new North collection is available here.
New study reveals the cryptocoins that the US wants to sell the most
A new study has revealed the cryptocoins Americans want to sell the most, with Bitcoin taking the top spot.
The research was conducted by crypto gambling experts at cryptogambling.tv, who analyzed Google Trends data to establish the cryptocurrencies the US wants to sell the most out of the 24 largest cryptocurrencies by market cap, giving an average weekly search volume for the interest in selling each cryptocoin.
The study revealed that Bitcoin has the highest number of searches from Americans looking to sell this cryptocurrency. Searches to 'sell bitcoin' were the highest at the end of July in the United States and worldwide.
Many factors might sway someone to sell their Bitcoin, with the main reason being the current financial and economic strain many countries in the world are facing, prompting people to tap out and cut their losses. Last year the price of the cryptocoin dropped below $16,000, which highlights its downfall tremendously, and with Bitcoin's value being based purely on speculation, it can be challenging for those who don't know whether or not to stick with it. 
Ethereum is the second cryptocoin Americans want to sell the most, with searches for 'sell Ethereum' being the highest in September worldwide. Although the currency is known for owning around 20% of the global crypto market, those wanting to invest tend to agree that it is one of the safest long-term coins. The current price of Ethereum is $1,458, and with the cryptocoin shifting its process from PoW to PoS, it's predicted its supply may reduce.
XRP is the third cryptocoin Americans want to sell the most, as it is predicted that its price will be near $0.198 by the end of this year. XRP runs by RippleNet and is a low-cost coin which is excellent for those who want to begin investing; however, due to the current lawsuit proceedings with the SEC, there is a significant decrease in interest for the currency, which has undoubtedly urged investors to act fast and sell.
The fourth cryptocoin Americans want to sell the most is Dogecoin, which, although it has remained one of the top cryptocurrencies in the industry, is still not a solid investment for many investors. The coin rose over 15,000% over 2021, and for a cryptocoin which was created as a joke when it first began, it has truly exceeded expectations. Many avoid investing in Dogecoin due to its price volatility, no supply limit, and not being as widely accepted as other competing coins; these are reasons why many also want to sell.
Shiba Inu is the fifth cryptocoin that Americans are looking to sell, and while the coin is top-rated, it is advised that those looking to invest should not use it as a long-term investment. The coin is down almost 92% since 2021, but many investors hope it will still go up in time as it is currently at over 589 trillion.
An expert at cryptogambling.tv commented: "The cryptocurrency market is forever fluctuating, and with the increase in economic stress worldwide, it can be an uncertain and nerve-racking time for those hoping to make sound investments in the crypto world.
"This study offers an interesting insight into which cryptocoins Americans currently want to sell, with Bitcoin being the most popular to sell." 
TEM now available to buy and trade on Probit
US investors can buy and trade $TEM for the first time via Probit
San Francisco; 9th November 2022: Today the UK based advanced technology business and peer-to-peer digital currency platform, Temtum, has announced that US investors can buy and trade $TEM for the first time via Probit, the next generation digital ecosystem.
Probit provides unlimited access to Bitcoin, Ethereum and over 800 altcoins, within a range of markets. With Temtum now available, the temporal blockchain provides the most efficient and cost effective payment system network, enabling nationwide access to banking via a system which is ultra-fast, scalable and energy-efficient.
With access to Probit, US investors will be able to invest with financial freedom away from centralised institutions. $TEM can be purchased via credit or debit card, without the need for existing bitcoin, creating more efficiency and streamlining the investment process. This will enable the processing of transactions on very low-resourced devices at extremely high speeds, with an unparalleled degree of security.
Ronald Chan, Probit CEO, commented: "As the first cryptocurrency launched on the temporal blockchain, we expect $TEM to be a successful addition to the Probit exchange. Temtum will allow investors in the US the opportunity to benefit globally to buy and trade on Probit."
Temtum CEO, Richard Dennis, added: "Temtum represents a compelling mass-market proposition at a global level. With $TEM now available to buy and trade on Probit, we can reach investors in the US through a fully scalable network."
For more information about Temtum, visit the website here: https://temtum.com/
– ENDS –
About Temtum:
Temtum is a UK headquartered advanced technology business that has developed its own innovative advanced blockchain protocol and cryptography. Our Temporal Blockchain is ultra-fast, quantum secure, energy efficient, environmentally friendly, highly scalable and works on very low resourced devices. It is fully operational utilising our settlement token TEM which is a sustainable payment coin www.temtum.com.
PR Contact:
Leah Jones
CommsCo
[email protected]
+44 7876 117760
Source: RealWire