2020 TADS Awards Winners Announced At "TADS AWARDS GALA 2020" Presentation Ceremony Hosted in Hong Kong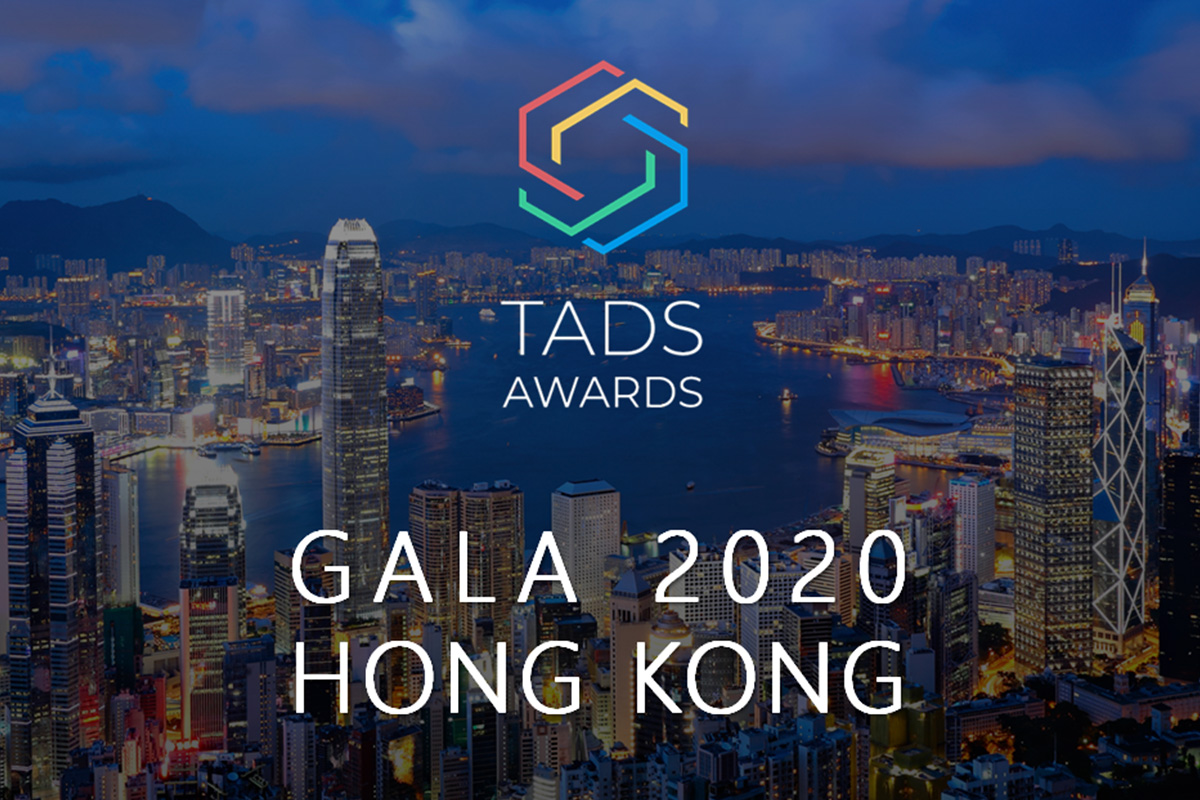 TADS Awards (stands for "Tokenized Assets & Digitized Securities Awards") is the world's first annual international award for the asset tokenization and digital securities sectors. Hosted annually, TADS Awards gathers individuals and businesses to share the energy that tokenization brings to the financial markets around the world. The global launch and inaugural TADS Awards Gala 2020 presentation ceremony was hosted and globally broadcasted online during Hong Kong Blockchain Week on 18th November 2020. A total of ten (10) winners were announced from two (2)  awards categories: "Best of Class TADS" and "Ecosystem Excellence".
The World Economic Forum forecasts that by 2027, 10% of the world's GDP will be tokenized – an estimated market capitalization of US$24 trillion. Tokenized Assets and Digitized Securities are the next big wave of the financial market, and projected to undergo exponential growth in the coming years. TADS Awards celebrates these industries by recognizing and honoring significant contributions and distinguished achievements worldwide. It nurtures the growth of TADS industries by jointly establishing "best practices" and setting "measuring standards" for high-quality tokenized assets and digitized securities through close collaboration with other industry leaders on the global market – https://tadsawards.org.
Dr David Chung Wai-keung, JP, the Under Secretary for Innovation and Technology of the Hong Kong Special Administrative Region, commented in his opening speech for TADS Awards, "This will make Hong Kong first in the world for hosting an international awards for Tokenized Assets Digital Securities space, with a long-term vision to make TADS Awards one of the pre-eminent awards in the industry. To facilitate growth in this sector, the soon to be announced 'Hong Kong Smart City Blueprint 2.0' will provide new financial technology measures and offer more market opportunities in the FinTech industry here in Hong Kong."
"Congrats to the organizers and sponsors for the leadership in putting this together. TADS has tremendous potential to bring about greater efficiency in financial transactions, intermediation and capital raising," said Mr. Wai-Lum Kwok, Senior Executive Director in Capital Market at Abu Dhabi Global Market (ADGM), during his keynote speech at the event. "At ADGM, we see ourselves as a catalyst for innovation, and will keep supporting the industry by developing calibrated, effective regulations that facilitate the growth and adoption of TADS."
The ten (10) winners who were announced from two (2) categories of awards including : MaiBlocks, Wave-Financial, Onecycle, Yubi, and Libra Project for the "Best of Class TADS" award category and Credify Pte Ltd, Securitize, Ledger, GSX, Flovtec for the "Ecosystem Excellence" award category, respectively as below.
Winners List of 2020 TADS AWARDS
Samson Lee, Founder and CEO of Coinstreet, and Chairman of the Organizing Committee of TADS Awards commented, "On behalf of the TADS Awards, we would like to sincerely thank all the committees, business partners, global ambassadors, award nominees who participated in the 2020 TADS Awards. The award was a great success due to gracious support from everyone. We are looking forward to expanding our partnership and ecosystem around the world to develop TADS Awards into one of the most recognized and distinguished awards for the TADS industry."
"We are seeing renewed interest in asset tokenization as regulations are starting to catch up to the innovation, and larger institutions have expressed interest to come into the market, which bodes well for the future of the TADS Awards," said Juwan Lee, Founder and CEO of Nexchange Group, and Steering Committee of TADS Awards.
Peter Yan, Chief Executive Officer at Hong Kong Cyberport, and Steering Committee of TADS Awards added, "The mission of the TADS Awards very much aligns with Cyberport's focus in facilitating industry development, especially in the areas of FinTech and Blockchain. Within our community, companies working on digital asset solutions make up more than one-tenth of our FinTech cluster amongst a growing variety of different sectors, and every day we see the sector become increasingly prevalent. We look forward to seeing winning solutions under TADS Awards take the industry to the next level and some of them joining our community in the future."
"Digital assets are now enabling enhanced commercialization models across industries and geographies. This is how we see TADS Awards and its ideas. Let's look forward to the ever-evolving and exciting technology updates and how it integrates in a secure and promising trading environment," noted Peter Koo, APAC Leader, IT & Specialized Assurance at Deloitte and Steering Committee of TADS Awards.
"I have been working in the equity markets for some 40 years. For much of that time, precedent has been honored, and established structures and procedures followed. Now I feel a 'wind of change' is blowing through financial markets, a change that we should and must embrace. The TADS Awards recognise pacesetters in this breakthrough area which has the potential to disrupt, and enhance financial services in Hong Kong and worldwide, while promoting secure, low cost and transparent transactions," said Mr. Martin Sabine, Chairman of Somerley Capital Holdings Limited and Steering Committee of TADS Awards.
"As we all move to digital platforms, STOs provide us with a more efficient and more flexible way of fundraising and investment structure on a global basis. TADS Awards bring together many good examples of STOs and can help promote the concept to a wider platform," reflected Stephan Law, Managing Director of ANS Capital Limited and Steering Committee of TADS Awards.
"TADS Awards reflect the shape of the future economic landscape in our ability to empower and create a level-playing field for all the people in the underserved markets," added Suresh K  Sharma, Entrepreneur-in-Residence at the Georgia Institute of Technology and Steering Committee of TADS Awards. "I was impressed by the quality of all participants at TADS and very excited to be a part of a journey creating a more robust innovation ecosystem that enables fractional ownership and exchange of digital assets globally."
"Having TADS Awards is a great opportunity to step back and take a moment to recognize some of the outstanding innovators in both issuances and technologies in the tokenized assets and digital securities space. I think the awards have set a standard to strive for the industry participants in the coming years. It was a great honor to be a part of these awards,"said Chris Carlin, Asia Head of Alliances of Redistribution Solutions and Data Products at Morningstar, and Awards Committee of TADS Awards.
"I am very happy to encourage or advocate the use of blockchain technology in pursuing sustainable development goals. Token economy is surely a notable future displaying the perfect integration of financial & technological innovation. I hope to see advanced development in this area and witness the rise of ESG or impact tokens contributing to the green economy and becoming a catalyst for financing sustainable development goals," said Eva Law, Chairman of Association of Asia Family Offices and Vetting Committee of TADS Awards.
"I sincerely hope all young entrepreneurs participating in the TADS Awards will be successful! Hearty congratulations to all the winners of TADS Awards! Keep up the good work!" commented by Mr. Chan Heng Fai, Executive Chairman of American Pacific Bancorp, and strategic sponsor of TADS Awards.
TADS Awards is co-organized by the Asia Pacific Digital Economy Institute, Coinstreet Partners, Nexchange Group and The STO LAB. The event is proudly sponsored by American Pacific Bancrop, GOIR and supported by (in alphabetical order) – Association of Family Offices in Asia, Belt & Road TechFin Association, Crypto Valley Association, Deloitte, Hong Kong Blockchain Week, Hong Kong Cyberport, Hong Kong Fintech Week, IBM, KARM Legal Consultants, Korea Blockchain Cooperative, Microsoft Hong Kong, Morningstar, OSL, Paris Blockchain Week Summit, Somerley Capital, West Park Capital, among many others, plus the support from global ambassadors from over twelve (12) countries including (in alphabetical order) — Archax, BINARYSTAR, Corum8, Digimax, ECXX.com, Fintech4good, KARM Legal, Magic Circle Tech Ltd, PANews, Propine, Potrero Capital, Publishprotocol, The MFO; and TADS Awards' PR, Media & Community Partners (in alphabetical order) — AMBCrypto, Coinhubkorea, Cryptoevents, Cryptonomist, Cryptopolitan, Corum8, Econotimes,FintechFinance, Global Online Investor Roadshow, HKBA, Koinpost, Pacifica, Publishprotocol,SmartMoneyMatch, Tokenpost, TheTokenizer, Unlock.
LQWD Technologies To Attend Pacific Bitcoin Conference 2023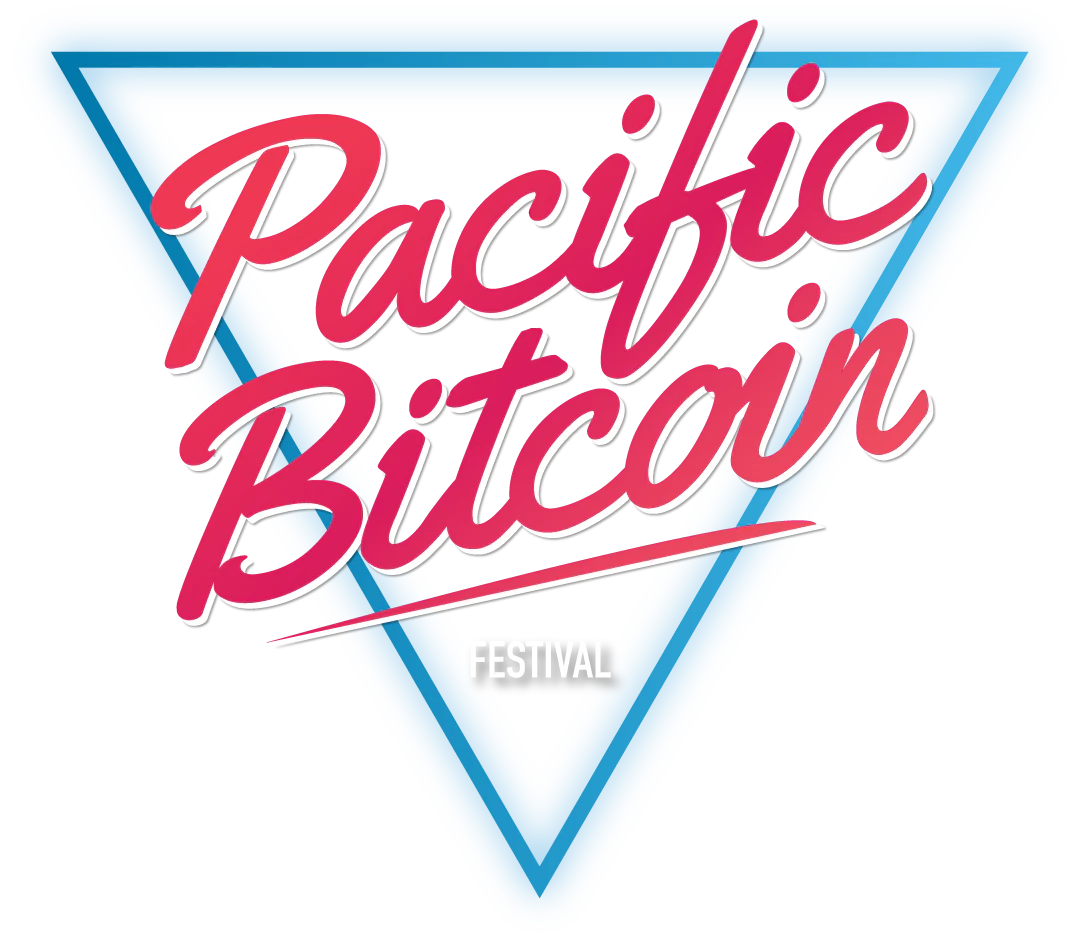 LQWD Technologies (TSXV: LQWD) (OTC: LQWDF) a front-runner in Bitcoin Lightning Network solutions, is pleased to announce its participation in the Pacific Bitcoin Conference 2023. This premier event is scheduled to take place in Santa Monica, CA, on October 5-6.
Representing LQWD Technologies at the conference will be CEO Shone Anstey, who will be hosting a dedicated booth.
The Pacific Bitcoin Conference serves as a nexus for knowledge exchange and networking in the realm of Bitcoin and blockchain technologies.
Those interested in attending can find more information and purchase tickets on the official event website. To arrange a meeting with the LQWD Technologies team, please reach out to [email protected].
Website: www.lqwdtech.com
Twitter: @LQWDTech
Forward-Looking Statements
This press release contains "forward-looking information" within the meaning of applicable securities laws relating to the Company's business plans and the outlook of the Company's industry. Although the Company believes, considering the experience of its officers and directors, current conditions and expected future developments and other factors that have been considered appropriate, that the expectations reflected in this forward-looking information are reasonable, undue reliance should not be placed on them because the Company can give no assurance that they will prove to be correct. Actual results and developments may differ materially from those contemplated by these statements. The statements in this press release are made as of the date of this press release and the Company assumes no responsibility to update them or revise them to reflect new events or circumstances other than as required by applicable securities laws. 
Neither the TSXV nor its Regulation Services Provider (as that term is defined in the policies of the TSXV) accepts responsibility for the adequacy or accuracy of this release.
SOURCE LQWD Technologies Corp.
GoMining Reveals Cutting-Edge North NFT Collection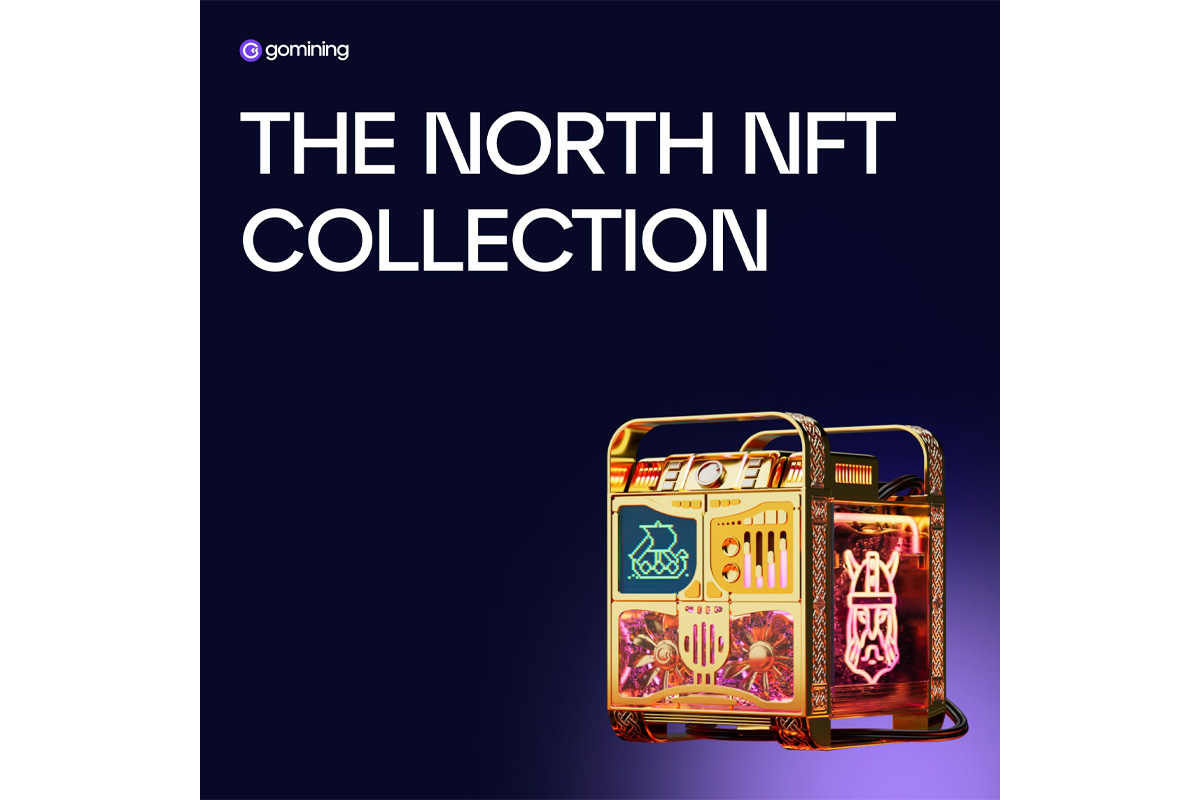 Leveraging its vast experience since 2017, GoMining is leading the way in bitcoin mining, providing users with an effortless and user-friendly service. Now the company has introduced the so-called North Collection.
The company's NFT collections provide daily bitcoin rewards to holders, with their substantial fleet of real equipment installed across the globe. Continuing their successful streak after the highly acclaimed East NFT Collection, this latest release marks the next installment in a series of crypto art devoted to various regions. GoMining's fresh North NFT Collection draws inspiration from three key references: the critical role of low temperatures in mining device operations, the restraint and resilience found in northern regions, and the empowering force driving their endeavors. These references served as the foundation for the collection's captivating images, reflecting the core principles behind GoMining's innovative approach to bitcoin mining.
GoMining's new NFT series is issued on the Binance Smart Chain, utilizing the BEP-20 standard for seamless integration and accessibility. With an impressive energy efficiency rating of 35 W/TH, these NFTs ensure the quickest payback period for holders. Moreover, the NFTs offer a diverse range of computing power options, spanning from 1 to 128 TH/s, accommodating various mining requirements and preferences.
In just over two years, GoMining has achieved remarkable growth. The platform has distributed more than 2,000 BTC to holders, issued 20,000 NFTs, and elevated its overall hash power from 100,000 TH/s to an astounding 2,359,877 TH/s. This exponential progress showcases the project's resounding success and commitment to innovation in the cryptocurrency and NFT space.
As per GoMining's CEO Mark Zalan, the company is doing everything to offer a broad variety of options to its holders, proving its sustainability and transparent approach. "We've been in operation for over two years providing consistent rewards for our holders daily. All of our efforts are aimed at showing tangible infrastructure behind the product – in this case real equipment with data centers in different regions like Norway."
GoMining remains dedicated to introducing updated versions of its NFTs, originally crafted to provide easier access to bitcoin mining. All NFT collections, such as the renowned collaboration with MMA star Khabib Nurmagomedov, combine visually stunning designs with real equipment-generated computing power, offering continuous mining rewards to their owners.
The new North collection is available here.
New study reveals the cryptocoins that the US wants to sell the most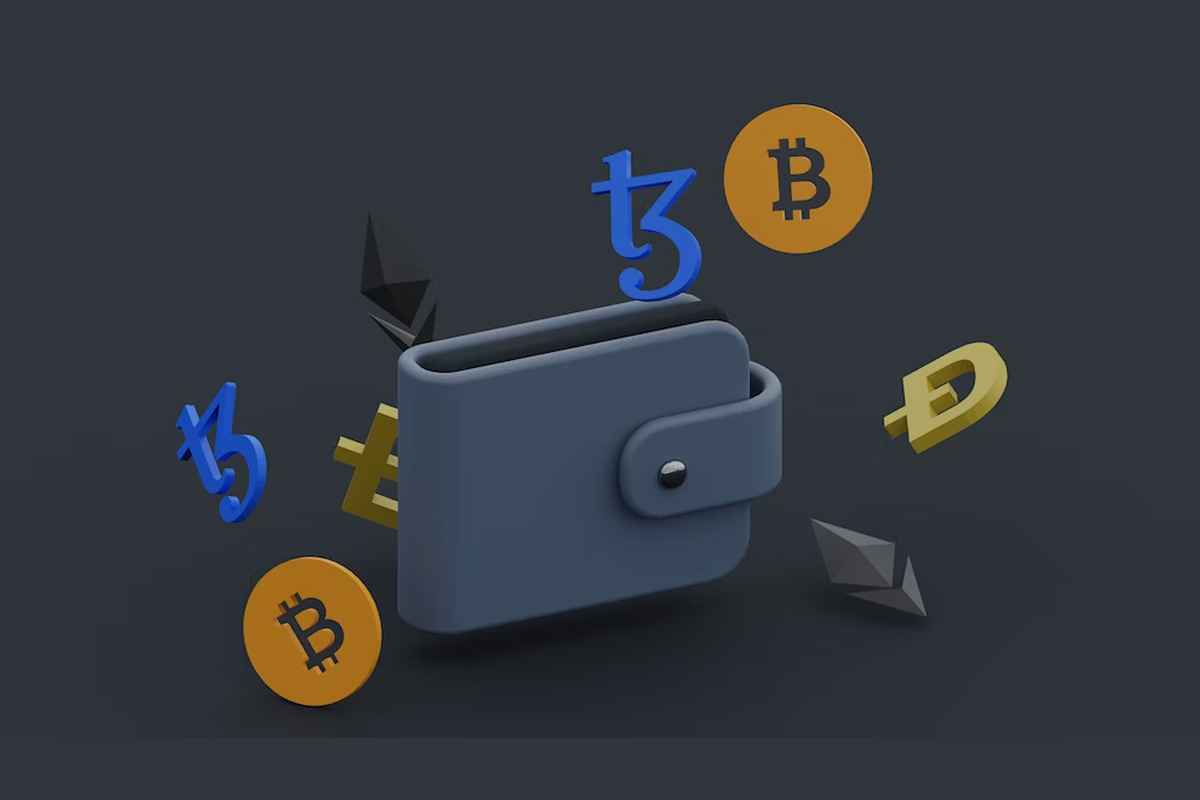 A new study has revealed the cryptocoins Americans want to sell the most, with Bitcoin taking the top spot.
The research was conducted by crypto gambling experts at cryptogambling.tv, who analyzed Google Trends data to establish the cryptocurrencies the US wants to sell the most out of the 24 largest cryptocurrencies by market cap, giving an average weekly search volume for the interest in selling each cryptocoin.
The study revealed that Bitcoin has the highest number of searches from Americans looking to sell this cryptocurrency. Searches to 'sell bitcoin' were the highest at the end of July in the United States and worldwide.
Many factors might sway someone to sell their Bitcoin, with the main reason being the current financial and economic strain many countries in the world are facing, prompting people to tap out and cut their losses. Last year the price of the cryptocoin dropped below $16,000, which highlights its downfall tremendously, and with Bitcoin's value being based purely on speculation, it can be challenging for those who don't know whether or not to stick with it. 
Ethereum is the second cryptocoin Americans want to sell the most, with searches for 'sell Ethereum' being the highest in September worldwide. Although the currency is known for owning around 20% of the global crypto market, those wanting to invest tend to agree that it is one of the safest long-term coins. The current price of Ethereum is $1,458, and with the cryptocoin shifting its process from PoW to PoS, it's predicted its supply may reduce.
XRP is the third cryptocoin Americans want to sell the most, as it is predicted that its price will be near $0.198 by the end of this year. XRP runs by RippleNet and is a low-cost coin which is excellent for those who want to begin investing; however, due to the current lawsuit proceedings with the SEC, there is a significant decrease in interest for the currency, which has undoubtedly urged investors to act fast and sell.
The fourth cryptocoin Americans want to sell the most is Dogecoin, which, although it has remained one of the top cryptocurrencies in the industry, is still not a solid investment for many investors. The coin rose over 15,000% over 2021, and for a cryptocoin which was created as a joke when it first began, it has truly exceeded expectations. Many avoid investing in Dogecoin due to its price volatility, no supply limit, and not being as widely accepted as other competing coins; these are reasons why many also want to sell.
Shiba Inu is the fifth cryptocoin that Americans are looking to sell, and while the coin is top-rated, it is advised that those looking to invest should not use it as a long-term investment. The coin is down almost 92% since 2021, but many investors hope it will still go up in time as it is currently at over 589 trillion.
An expert at cryptogambling.tv commented: "The cryptocurrency market is forever fluctuating, and with the increase in economic stress worldwide, it can be an uncertain and nerve-racking time for those hoping to make sound investments in the crypto world.
"This study offers an interesting insight into which cryptocoins Americans currently want to sell, with Bitcoin being the most popular to sell."