CRYPTOGRAPH, the Blockchain Based Digital Collectible Auction Site Run on Ethereum, Officially Launches, Featuring Original Creations by World Crypto Leaders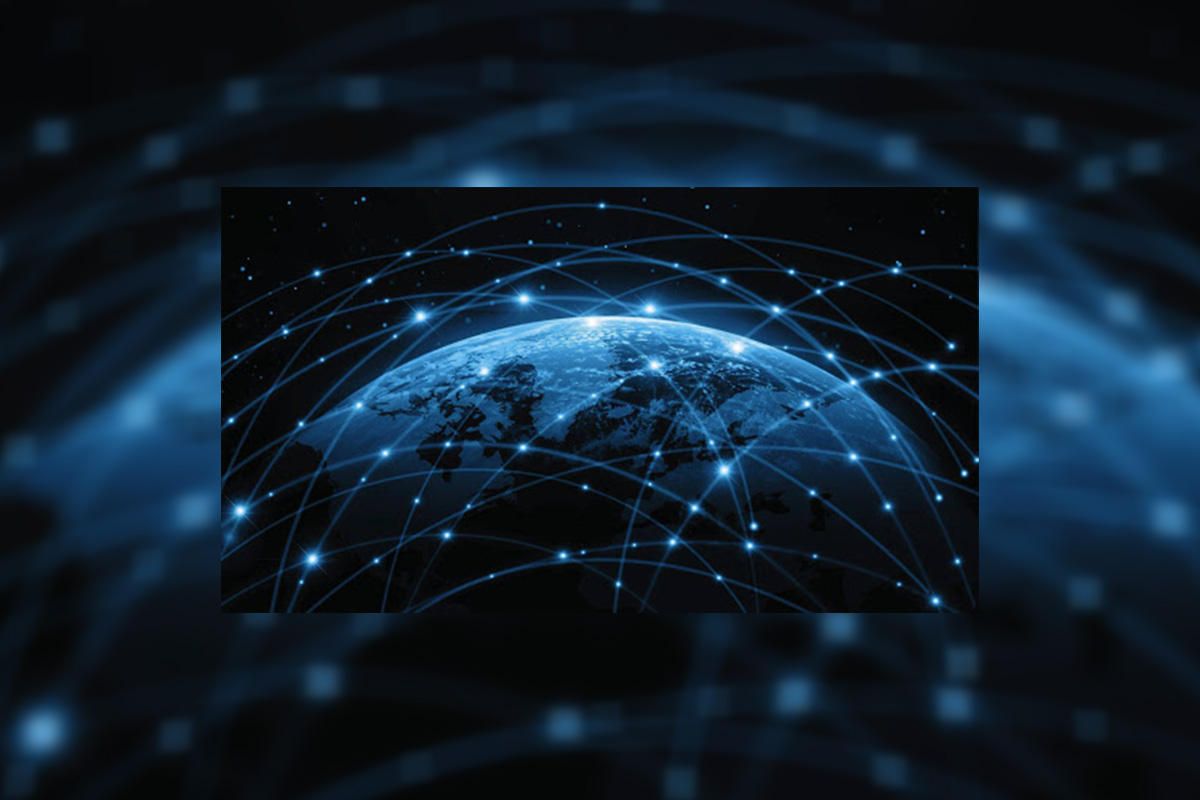 Cryptograph, (cryptograph.co), officially launched their new platform on July 6, 2020, with the auction sector live as of today, July 8, 2020, featuring original digital artwork by Crypto world leaders such as Vitalik Buterin, Vlad Zamfir, El33th4xor, Avsa, MihaiAlisie, ErikVoorhees, and Jutta_Steiner. Positioned to become a market leader in blockchain based digital collectibles and artwork, also known as NFT's (Non-Fungible Tokens), the Cryptograph platform features this new and original digital art and memorabilia, with Cryptographs to follow from some of the world's most renowned artists and icons.
July also officially marks the five year anniversary of Vitalik Buterin's Ethereum Blockchain, and his digital artwork is now live on the Cryptograph auction block as of July 8th. His Cryptograph is a one-of-a-kind hand drawn representation of his groundbreaking Quadratic Funding Formula, an idea which could form the basis of a new general purpose infrastructure for the funding of public goods.
Today, digital content is built on selling either attention (Youtube, Instagram), or access (Netflix, Pay Per View, Patreon). Thanks to blockchain technology, we can now turn digital content into a collectible and tradable asset. For the first time, a string of 0s and 1s can now be immutably owned, shared and traded. We are witnessing the beginnings of a new content model for the internet, not purely based on likes and views but also on value and ownership. As we increasingly live, meet and interact digitally, collectors have been looking for new ways to showcase and express themselves in the digital world.
As virtual currencies continue to increase in value and credibility, more and more people are beginning to take a serious look at the disruptive potential of blockchain technology. Beyond using blockchain for cryptocurrencies, companies like Cryptograph are paving the way for a new digital ownership revolution that will lead to further mainstream adoption of blockchain. Cryptograph's unique platform offers original celebrity art tokenized on the Ethereum blockchain, complete with authenticated photos and videos from the Creators themselves, offering a truly one of a kind collectible for the digital collector.
Every Cryptograph supports a charitable cause close to the heart of their creator. Every time a Cryptograph is transacted, money is automatically donated to the creator's cause. All transactions on the Cryptograph platform take place on the Ethereum blockchain so everything is transparent and trackable; no 'creative accounting' is possible. Also due to the indestructible nature of a Cryptograph, the revenue share generated for their charity partners persists perpetually. Cryptographs are a powerful new tool that charities can use to raise funds over a longer term and in a more sustainable fashion.
"A key differentiator is our unique business model that aligns the interests of our creators and charities over the long term (by giving creators and charities a share in the perpetual revenue of each Cryptograph) will drive long term value to our collectibles and to our collectors. This kind of 'creator first' business model is new for this space and we believe it will have a big positive impact for our creators and collectors alike." – CEO, Hugo McDonaugh
Cryptographs are one-of-a-kind digital creations made by world renowned icons and artists that support charitable causes, forever. Each Cryptograph is sold at auction and then traded by collectors on the platform's secondary market, raising money for charity every time they are transacted. The creators on the platform also have the opportunity to take a perpetual revenue share from their Cryptograph, giving them an entirely new way to monetize their talent and creativity and allowing them to truly realize the intrinsic value of their work over the long term, whilst at the same time delivering huge philanthropic impact.
Cryptograph uses smart contract technology to process and automate all transactions in a secure and transparent environment. This technology allows Cryptograph to make sure that their charity and creator partners will get a share of the revenue not just from the initial auction sale, but also from every single bid and subsequent sale that occurs on the secondary market. This powerful model ensures that the interests of all the parties involved in the Cryptograph ecosystem remain forever aligned and that they are continually incentivized to deliver further value over the long term to the community of Cryptograph collectors.
Cryptograph puts forward a new and unique model for 'crypto collectibles' with an innovative and sustainably philanthropic business model underpinning their whole platform. They are positioned to become a new market leader in this ever evolving and exciting young market. Cryptographs are an entirely new form of collectible that collectors can trade and collect in perpetuity, whilst also having a positive impact on the world at the same time.
LQWD Technologies To Attend Pacific Bitcoin Conference 2023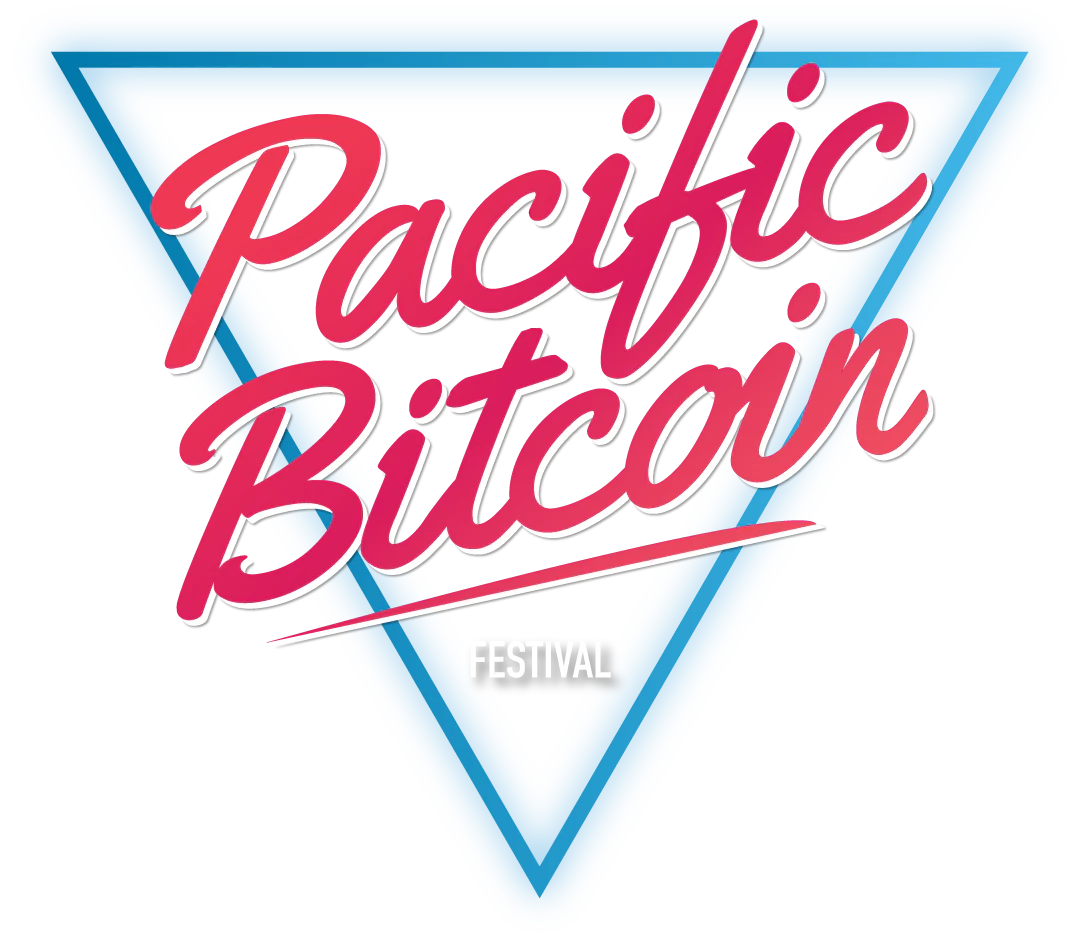 LQWD Technologies (TSXV: LQWD) (OTC: LQWDF) a front-runner in Bitcoin Lightning Network solutions, is pleased to announce its participation in the Pacific Bitcoin Conference 2023. This premier event is scheduled to take place in Santa Monica, CA, on October 5-6.
Representing LQWD Technologies at the conference will be CEO Shone Anstey, who will be hosting a dedicated booth.
The Pacific Bitcoin Conference serves as a nexus for knowledge exchange and networking in the realm of Bitcoin and blockchain technologies.
Those interested in attending can find more information and purchase tickets on the official event website. To arrange a meeting with the LQWD Technologies team, please reach out to [email protected].
Website: www.lqwdtech.com
Twitter: @LQWDTech
Forward-Looking Statements
This press release contains "forward-looking information" within the meaning of applicable securities laws relating to the Company's business plans and the outlook of the Company's industry. Although the Company believes, considering the experience of its officers and directors, current conditions and expected future developments and other factors that have been considered appropriate, that the expectations reflected in this forward-looking information are reasonable, undue reliance should not be placed on them because the Company can give no assurance that they will prove to be correct. Actual results and developments may differ materially from those contemplated by these statements. The statements in this press release are made as of the date of this press release and the Company assumes no responsibility to update them or revise them to reflect new events or circumstances other than as required by applicable securities laws. 
Neither the TSXV nor its Regulation Services Provider (as that term is defined in the policies of the TSXV) accepts responsibility for the adequacy or accuracy of this release.
SOURCE LQWD Technologies Corp.
GoMining Reveals Cutting-Edge North NFT Collection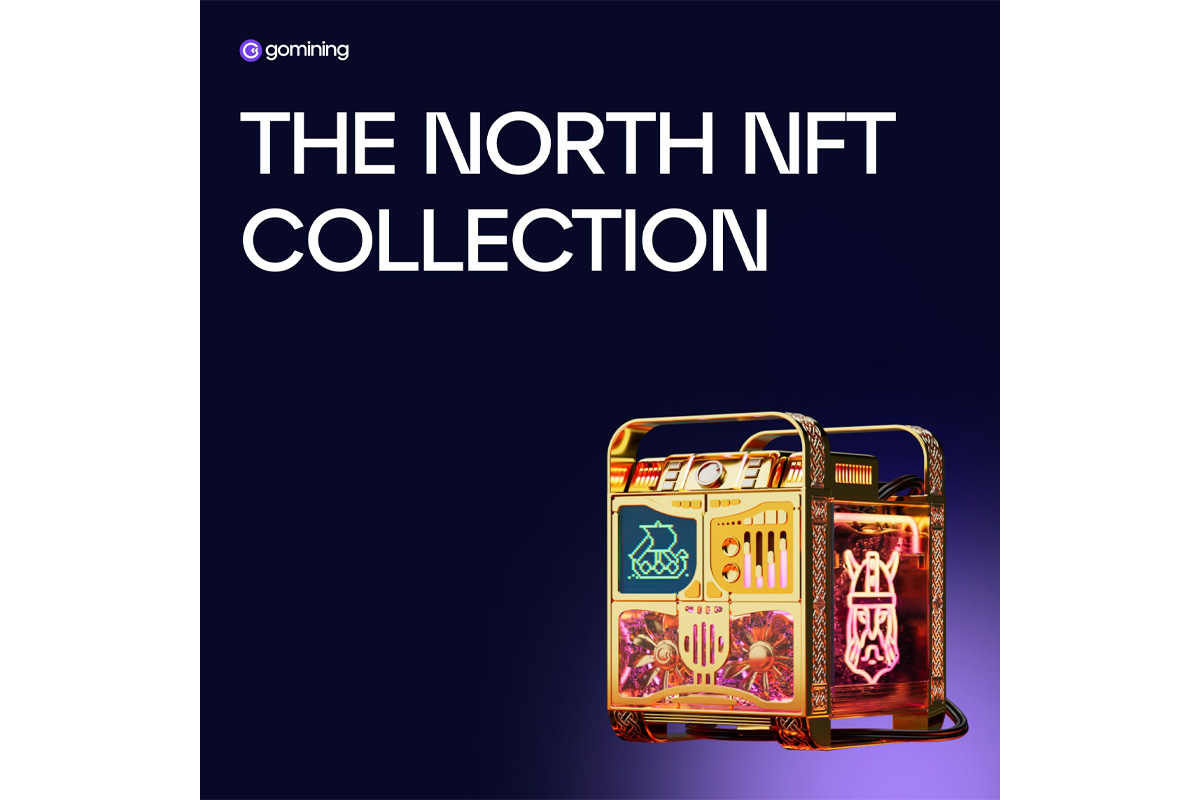 Leveraging its vast experience since 2017, GoMining is leading the way in bitcoin mining, providing users with an effortless and user-friendly service. Now the company has introduced the so-called North Collection.
The company's NFT collections provide daily bitcoin rewards to holders, with their substantial fleet of real equipment installed across the globe. Continuing their successful streak after the highly acclaimed East NFT Collection, this latest release marks the next installment in a series of crypto art devoted to various regions. GoMining's fresh North NFT Collection draws inspiration from three key references: the critical role of low temperatures in mining device operations, the restraint and resilience found in northern regions, and the empowering force driving their endeavors. These references served as the foundation for the collection's captivating images, reflecting the core principles behind GoMining's innovative approach to bitcoin mining.
GoMining's new NFT series is issued on the Binance Smart Chain, utilizing the BEP-20 standard for seamless integration and accessibility. With an impressive energy efficiency rating of 35 W/TH, these NFTs ensure the quickest payback period for holders. Moreover, the NFTs offer a diverse range of computing power options, spanning from 1 to 128 TH/s, accommodating various mining requirements and preferences.
In just over two years, GoMining has achieved remarkable growth. The platform has distributed more than 2,000 BTC to holders, issued 20,000 NFTs, and elevated its overall hash power from 100,000 TH/s to an astounding 2,359,877 TH/s. This exponential progress showcases the project's resounding success and commitment to innovation in the cryptocurrency and NFT space.
As per GoMining's CEO Mark Zalan, the company is doing everything to offer a broad variety of options to its holders, proving its sustainability and transparent approach. "We've been in operation for over two years providing consistent rewards for our holders daily. All of our efforts are aimed at showing tangible infrastructure behind the product – in this case real equipment with data centers in different regions like Norway."
GoMining remains dedicated to introducing updated versions of its NFTs, originally crafted to provide easier access to bitcoin mining. All NFT collections, such as the renowned collaboration with MMA star Khabib Nurmagomedov, combine visually stunning designs with real equipment-generated computing power, offering continuous mining rewards to their owners.
The new North collection is available here.
New study reveals the cryptocoins that the US wants to sell the most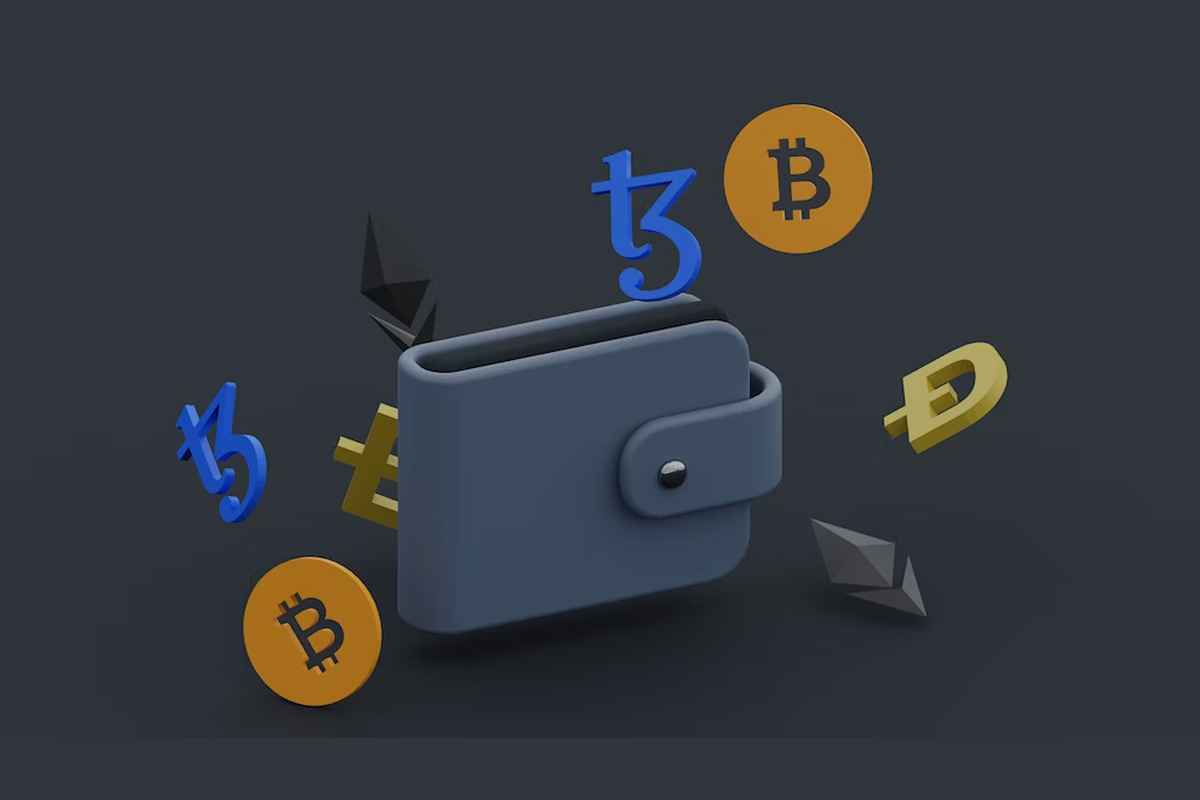 A new study has revealed the cryptocoins Americans want to sell the most, with Bitcoin taking the top spot.
The research was conducted by crypto gambling experts at cryptogambling.tv, who analyzed Google Trends data to establish the cryptocurrencies the US wants to sell the most out of the 24 largest cryptocurrencies by market cap, giving an average weekly search volume for the interest in selling each cryptocoin.
The study revealed that Bitcoin has the highest number of searches from Americans looking to sell this cryptocurrency. Searches to 'sell bitcoin' were the highest at the end of July in the United States and worldwide.
Many factors might sway someone to sell their Bitcoin, with the main reason being the current financial and economic strain many countries in the world are facing, prompting people to tap out and cut their losses. Last year the price of the cryptocoin dropped below $16,000, which highlights its downfall tremendously, and with Bitcoin's value being based purely on speculation, it can be challenging for those who don't know whether or not to stick with it. 
Ethereum is the second cryptocoin Americans want to sell the most, with searches for 'sell Ethereum' being the highest in September worldwide. Although the currency is known for owning around 20% of the global crypto market, those wanting to invest tend to agree that it is one of the safest long-term coins. The current price of Ethereum is $1,458, and with the cryptocoin shifting its process from PoW to PoS, it's predicted its supply may reduce.
XRP is the third cryptocoin Americans want to sell the most, as it is predicted that its price will be near $0.198 by the end of this year. XRP runs by RippleNet and is a low-cost coin which is excellent for those who want to begin investing; however, due to the current lawsuit proceedings with the SEC, there is a significant decrease in interest for the currency, which has undoubtedly urged investors to act fast and sell.
The fourth cryptocoin Americans want to sell the most is Dogecoin, which, although it has remained one of the top cryptocurrencies in the industry, is still not a solid investment for many investors. The coin rose over 15,000% over 2021, and for a cryptocoin which was created as a joke when it first began, it has truly exceeded expectations. Many avoid investing in Dogecoin due to its price volatility, no supply limit, and not being as widely accepted as other competing coins; these are reasons why many also want to sell.
Shiba Inu is the fifth cryptocoin that Americans are looking to sell, and while the coin is top-rated, it is advised that those looking to invest should not use it as a long-term investment. The coin is down almost 92% since 2021, but many investors hope it will still go up in time as it is currently at over 589 trillion.
An expert at cryptogambling.tv commented: "The cryptocurrency market is forever fluctuating, and with the increase in economic stress worldwide, it can be an uncertain and nerve-racking time for those hoping to make sound investments in the crypto world.
"This study offers an interesting insight into which cryptocoins Americans currently want to sell, with Bitcoin being the most popular to sell."