Kvarøy Arctic Using IBM Blockchain to Trace Norwegian Farmed Salmon to North American Stores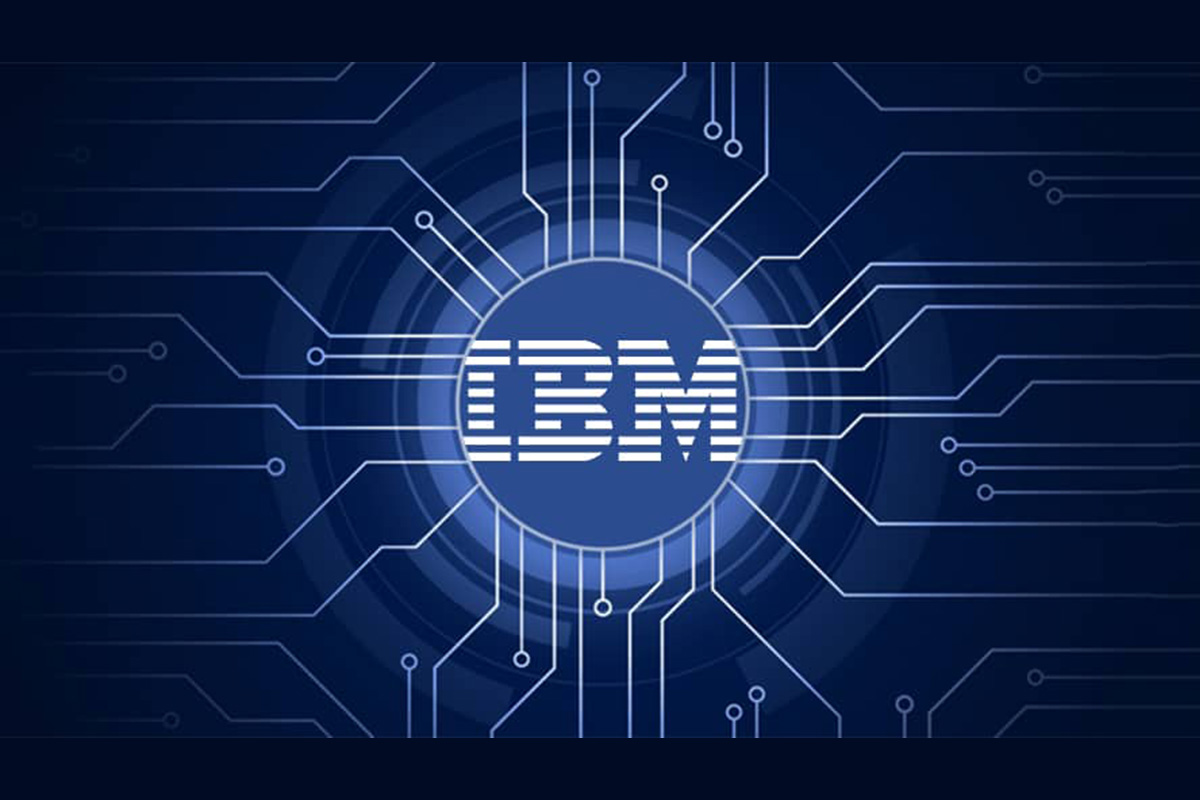 IBM (NYSE: IBM) and Kvarøy Arctic (pronounced "Kwa-ray"), a major producer of Norwegian farmed salmon, announced today that they will join IBM Food Trust to enhance the traceability of its Arctic salmon and help foster consumer trust across their supply chain.
Kvarøy Arctic is enabling corporate buyers, including select Whole Foods Market stores in the U.S. and Canada, and restaurants to scan a QR code which will provide a provenance history for the Arctic salmon and the feed it was raised on. These buyers will be able to download images and video of the farms and see for themselves the conditions and animal welfare standards that Kvarøy Arctic upholds. The company also plans to introduce a consumer app to provide insight into the quality and sustainability of their seafood in the future.
In the past three months, Kvarøy Arctic reports a dramatic increase in demand for fresh seafood in the U.S., shipping twice the volume anticipated. In the previous year, demand for salmon grew even faster than the demand for beef and poultry as consumers increasingly look for alternative sources of protein.
To help meet this need, Kvarøy Arctic has joined IBM Food Trust, an ecosystem of food producers, distributors, manufacturers and retailers collaborating using a permissioned, permanent and shared record of food system data stored on blockchain. Kvarøy Arctic is also working with its feed provider BioMar to begin uploading supply chain data to the network, creating an immutable record of the feed used and the conditions where the salmon was raised, packed, certified and shipped to distributors around the world.
Kvarøy Arctic holds itself to high standards, and for example reports using open ocean habitats that contain roughly half the population of conventional salmon farms. This gives them far more space to swim, and Kvarøy reports, ultimately results in a healthier, better-tasting fish. Kvarøy Arctic's farms are also located in pristine ocean waters at the Arctic Circle, the company promotes sustainable farming methods and they are 100% certified by the Aquaculture Stewardship Council, an organization that identifies responsible fisheries using both environmental and social standards. Finally, Kvarøy Arctic's Atlantic salmon is certified by the American Heart Association's® Heart-Check Food Certification Program, giving consumers peace of mind that what they are consuming meets the nutritional requirements of the American Heart Association.
Blockchain has the potential to build trust in the supply chain by creating a permanent, digitized chain of transactions that cannot be altered. This way, feed manufacturers, fish farmers, distributors and retailers can all access comprehensive product data in near real-time. Each member of the chain will download and use an app to scan each salmon lot at each point of receipt. Kvarøy Arctic can grant permission to distributor and retail partners, allowing them to see data about the grade of feed used, the population and density of the habitats the salmon were raised in, their age, harvest date and more.
"Blockchain is the future when it comes to ending fraud in the seafood industry. It is a level of transparency that shows our dedication to being the best of the best," said Kvarøy Arctic CEO Alf-Gøran Knutsen. "The technology tracks a level of detail that helps us reduce food waste so we can feed more people in the world."
"Our work with Kvarøy Arctic further builds on our progress in promoting transparency and sustainability in the seafood trade," said IBM Food Trust General Manager Raj Rao. "IBM Food Trust is delivering the tools needed to collaborate across industries and take the action to preserve and maintain our global fisheries, while protecting the integrity of the seafood supply chains."
Several other prominent members of the seafood industry are now using IBM Food Trust to enhance traceability for products ranging from shrimp and scallops to smoked salmon.
Atea, a leading provider of IT infrastructure solutions in the Nordic and Baltic region, is also working with Kvarøy Arctic as the systems integrator.
Statements regarding IBM's future direction and intent are subject to change or withdrawal without notice, and represent goals and objectives only.
LQWD Technologies To Attend Pacific Bitcoin Conference 2023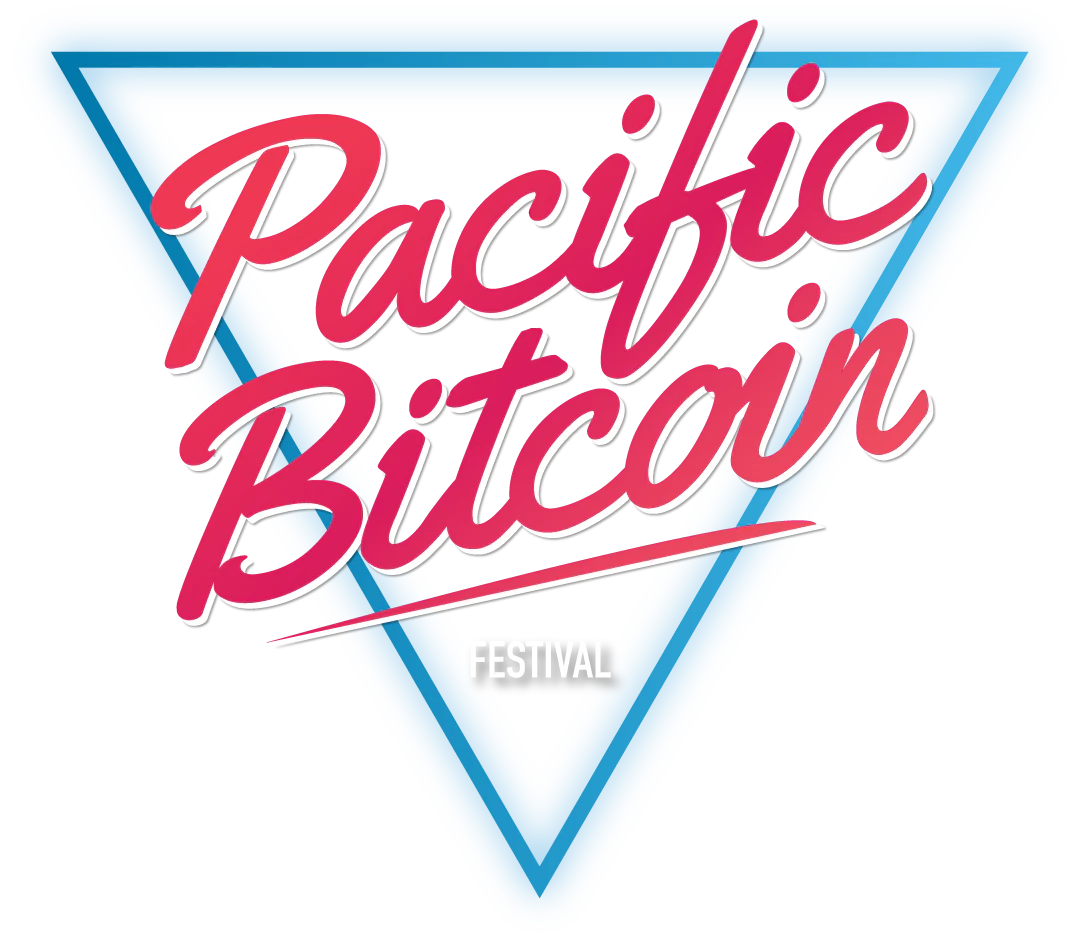 LQWD Technologies (TSXV: LQWD) (OTC: LQWDF) a front-runner in Bitcoin Lightning Network solutions, is pleased to announce its participation in the Pacific Bitcoin Conference 2023. This premier event is scheduled to take place in Santa Monica, CA, on October 5-6.
Representing LQWD Technologies at the conference will be CEO Shone Anstey, who will be hosting a dedicated booth.
The Pacific Bitcoin Conference serves as a nexus for knowledge exchange and networking in the realm of Bitcoin and blockchain technologies.
Those interested in attending can find more information and purchase tickets on the official event website. To arrange a meeting with the LQWD Technologies team, please reach out to [email protected].
Website: www.lqwdtech.com
Twitter: @LQWDTech
Forward-Looking Statements
This press release contains "forward-looking information" within the meaning of applicable securities laws relating to the Company's business plans and the outlook of the Company's industry. Although the Company believes, considering the experience of its officers and directors, current conditions and expected future developments and other factors that have been considered appropriate, that the expectations reflected in this forward-looking information are reasonable, undue reliance should not be placed on them because the Company can give no assurance that they will prove to be correct. Actual results and developments may differ materially from those contemplated by these statements. The statements in this press release are made as of the date of this press release and the Company assumes no responsibility to update them or revise them to reflect new events or circumstances other than as required by applicable securities laws. 
Neither the TSXV nor its Regulation Services Provider (as that term is defined in the policies of the TSXV) accepts responsibility for the adequacy or accuracy of this release.
SOURCE LQWD Technologies Corp.
GoMining Reveals Cutting-Edge North NFT Collection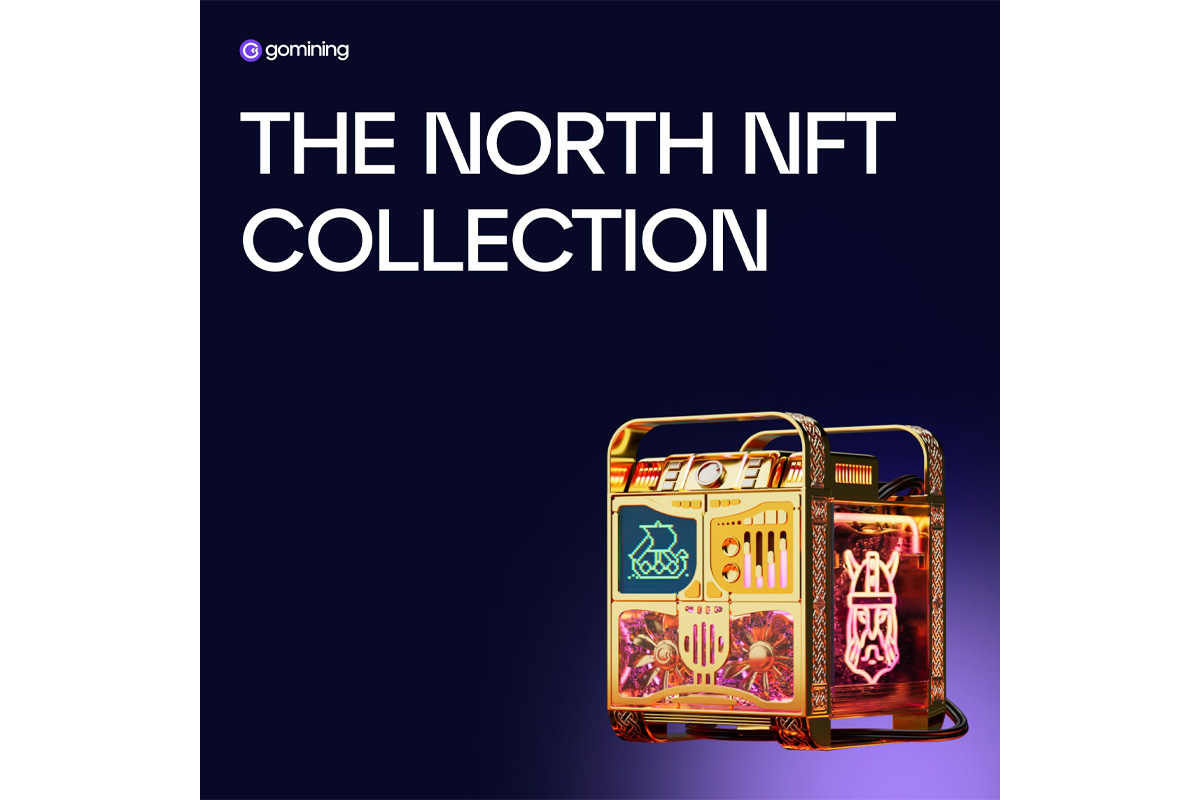 Leveraging its vast experience since 2017, GoMining is leading the way in bitcoin mining, providing users with an effortless and user-friendly service. Now the company has introduced the so-called North Collection.
The company's NFT collections provide daily bitcoin rewards to holders, with their substantial fleet of real equipment installed across the globe. Continuing their successful streak after the highly acclaimed East NFT Collection, this latest release marks the next installment in a series of crypto art devoted to various regions. GoMining's fresh North NFT Collection draws inspiration from three key references: the critical role of low temperatures in mining device operations, the restraint and resilience found in northern regions, and the empowering force driving their endeavors. These references served as the foundation for the collection's captivating images, reflecting the core principles behind GoMining's innovative approach to bitcoin mining.
GoMining's new NFT series is issued on the Binance Smart Chain, utilizing the BEP-20 standard for seamless integration and accessibility. With an impressive energy efficiency rating of 35 W/TH, these NFTs ensure the quickest payback period for holders. Moreover, the NFTs offer a diverse range of computing power options, spanning from 1 to 128 TH/s, accommodating various mining requirements and preferences.
In just over two years, GoMining has achieved remarkable growth. The platform has distributed more than 2,000 BTC to holders, issued 20,000 NFTs, and elevated its overall hash power from 100,000 TH/s to an astounding 2,359,877 TH/s. This exponential progress showcases the project's resounding success and commitment to innovation in the cryptocurrency and NFT space.
As per GoMining's CEO Mark Zalan, the company is doing everything to offer a broad variety of options to its holders, proving its sustainability and transparent approach. "We've been in operation for over two years providing consistent rewards for our holders daily. All of our efforts are aimed at showing tangible infrastructure behind the product – in this case real equipment with data centers in different regions like Norway."
GoMining remains dedicated to introducing updated versions of its NFTs, originally crafted to provide easier access to bitcoin mining. All NFT collections, such as the renowned collaboration with MMA star Khabib Nurmagomedov, combine visually stunning designs with real equipment-generated computing power, offering continuous mining rewards to their owners.
The new North collection is available here.
New study reveals the cryptocoins that the US wants to sell the most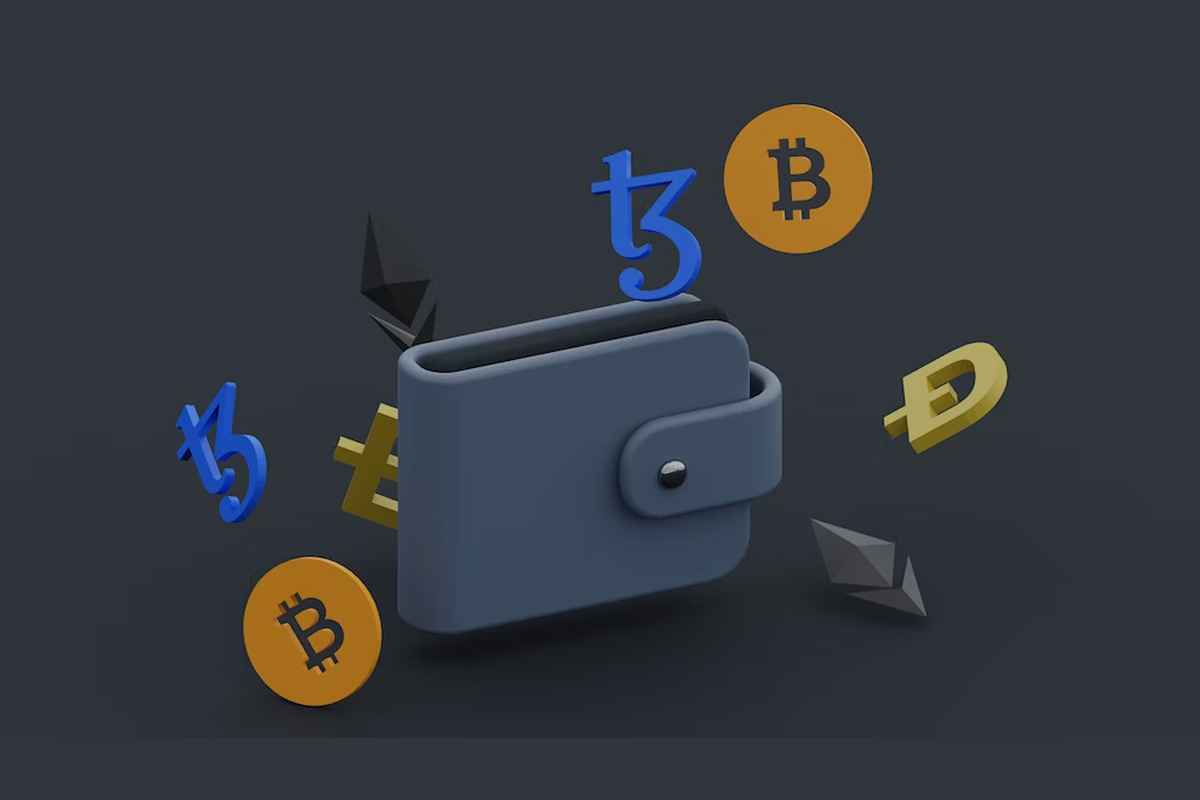 A new study has revealed the cryptocoins Americans want to sell the most, with Bitcoin taking the top spot.
The research was conducted by crypto gambling experts at cryptogambling.tv, who analyzed Google Trends data to establish the cryptocurrencies the US wants to sell the most out of the 24 largest cryptocurrencies by market cap, giving an average weekly search volume for the interest in selling each cryptocoin.
The study revealed that Bitcoin has the highest number of searches from Americans looking to sell this cryptocurrency. Searches to 'sell bitcoin' were the highest at the end of July in the United States and worldwide.
Many factors might sway someone to sell their Bitcoin, with the main reason being the current financial and economic strain many countries in the world are facing, prompting people to tap out and cut their losses. Last year the price of the cryptocoin dropped below $16,000, which highlights its downfall tremendously, and with Bitcoin's value being based purely on speculation, it can be challenging for those who don't know whether or not to stick with it. 
Ethereum is the second cryptocoin Americans want to sell the most, with searches for 'sell Ethereum' being the highest in September worldwide. Although the currency is known for owning around 20% of the global crypto market, those wanting to invest tend to agree that it is one of the safest long-term coins. The current price of Ethereum is $1,458, and with the cryptocoin shifting its process from PoW to PoS, it's predicted its supply may reduce.
XRP is the third cryptocoin Americans want to sell the most, as it is predicted that its price will be near $0.198 by the end of this year. XRP runs by RippleNet and is a low-cost coin which is excellent for those who want to begin investing; however, due to the current lawsuit proceedings with the SEC, there is a significant decrease in interest for the currency, which has undoubtedly urged investors to act fast and sell.
The fourth cryptocoin Americans want to sell the most is Dogecoin, which, although it has remained one of the top cryptocurrencies in the industry, is still not a solid investment for many investors. The coin rose over 15,000% over 2021, and for a cryptocoin which was created as a joke when it first began, it has truly exceeded expectations. Many avoid investing in Dogecoin due to its price volatility, no supply limit, and not being as widely accepted as other competing coins; these are reasons why many also want to sell.
Shiba Inu is the fifth cryptocoin that Americans are looking to sell, and while the coin is top-rated, it is advised that those looking to invest should not use it as a long-term investment. The coin is down almost 92% since 2021, but many investors hope it will still go up in time as it is currently at over 589 trillion.
An expert at cryptogambling.tv commented: "The cryptocurrency market is forever fluctuating, and with the increase in economic stress worldwide, it can be an uncertain and nerve-racking time for those hoping to make sound investments in the crypto world.
"This study offers an interesting insight into which cryptocoins Americans currently want to sell, with Bitcoin being the most popular to sell."