Canopy Growth Announces David Klein as New Chief Executive Officer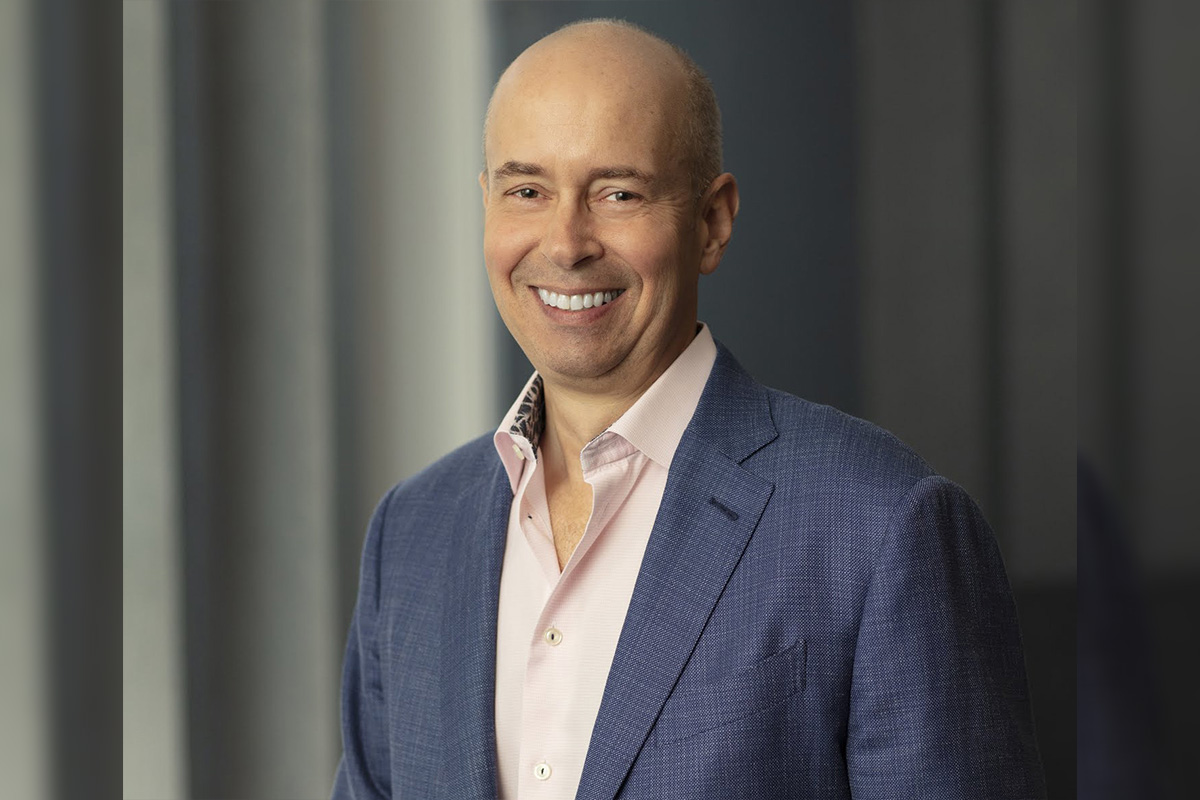 Canopy Growth Corporation ("Canopy Growth" or the "Company") (TSX: WEED) (NYSE: CGC) is pleased to announce that effective January 14, 2020, David Klein has been appointed as the Company's Chief Executive Officer.
David brings a wealth of expertise to this role, having served in a number of senior leadership capacities over the past 14 years at Constellation Brands. His capabilities include extensive CPG and beverage alcohol industry experience, strong financial orientation, and experience operating in highly regulated markets in the U.S., Canada, Mexico and Europe. David is an experienced strategist with a deep understanding of how to build enduring consumer brands while leveraging operational scale across a dispersed production footprint. He is a strong leader with a proven track record of developing diverse and high performing teams.
In his current role as executive vice president and chief financial officer at Constellation Brands, David oversees all aspects of the company's finance operations, all mergers and acquisitions, as well as the company's information technology function. He is widely respected among members of the U.S. investment community, earning recognition as a top CFO by Institutional Investor magazine the past three years. David serves as a member of Constellation Brands' executive management committee. He has served on the Canopy Growth Board of Directors for over a year and is presently Canopy Growth's Board Chair. This familiarity with the Company's current leadership team and strategy will allow David to integrate quickly, a major benefit in the fast-moving cannabis sector.
"Canopy Growth sits at the forefront of one of the most exciting new market opportunities in our lifetime," said Klein. "Thanks to the efforts of Mark and the entire team at Canopy Growth, no company is better positioned to win in the emerging cannabis market. I look forward to working with the team to build on the foundation that has been laid, to develop brands that strongly resonate with consumers, and to capture the market opportunity before us. Together we will drive sustainable, industry-leading growth that benefits employees, shareholders and the communities in which we operate."
The appointment of David Klein follows a thorough recruitment process overseen by a special Hiring Committee of the Board using global recruitment company Heidrick & Struggles, which saw a wide variety of exceptional candidates vetted and interviewed. David will step down from all other positions he currently holds, remaining a member of the Canopy Board of Directors. The Company intends to appoint a new Chairperson upon David's effective date as CEO.
Consistent with the previously announced transition plan, with a new CEO identified Mark Zekulin will be stepping down from his role as CEO and resigning his seat on the Board of Directors of Canopy effective December 20, 2019.  As a founding employee of Canopy Growth (then Tweed Marijuana Inc.), Mark was instrumental in building Canopy into what it is today first in the role of President, then President and Co-CEO, and finally as CEO.
"It has been an incredible six years at Canopy Growth, and I have witnessed the team and Company grow from five people in an abandoned chocolate factory, to thousands of people across five continents," said Zekulin. "Canopy today is positioned to win with the resources, infrastructure, team, and award-winning culture needed to succeed. It has truly been an honour to be part of building a unique, Canadian success story like Canopy, and I look forward to seeing the Company continue to evolve and grow under David's leadership."
SOURCE Canopy Growth Corporation
MTrac 2020 – An Improved Platform to Increase Compliance
SAN DIEGO, Jan. 24, 2020 (GLOBE NEWSWIRE) — Global Payout Inc. (OTCPink:GOHE) ("Global" or the "Company") and its wholly owned subsidiary MTrac Tech Corporation ("MTrac") are pleased to announce that the beta phase of the system improvements to MTrac 2020 has been completed. The platform was augmented to accommodate the growing demands of the regulatory agencies that oversee the financial industry. The MTrac team plans to have all existing clients converted to the new system within 60 days and new clients to be boarded starting February 1st, 2020. MTrac is proud to maintain its front-runner position as a fully compliant, closed-loop payment service company.
The new platform will include a seamless wallet load feature with QR functionality for redemption. That is, a customer can come to a terminal, type in their phone number and quickly add funds to their wallet without having to go through a multi-step process. The user then gets a print out of a receipt that doubles as their redemption coupon for redeeming their wallet funds in exchange for product. With these updated compliance features, MTrac 2020 will allow more banks to join its network, which benefits MTrac clients by allowing them to use a wider variety of card types to load their wallet.
MTrac will continue to innovate and adapt its program to meet the demands of the market while assuring compliance with regulatory agencies and delivering a scalable solution to its clients.
About Global Payout, Inc. (OTC Pink:GOHE)
Since the Company's inception in 2009, Global Payout, Inc. has been a leading provider of comprehensive and customized prepaid payment solutions. From 2014 to 2017 Global focused on identifying new state of the art technologies in a variety of industry sectors and successfully helped launch MoneyTrac Technology Inc. and other companies within the FinTech space. In 2018, Global completed a reverse triangular merger with MoneyTrac Technology Inc. resulting in Global retaining the wholly owned subsidiary, MTrac Tech Corporation. Global's current focus is continuing to identify new business opportunities while it reorganizes its future business endeavors.
About MTrac Tech Corp.
MTrac Tech Corporation, a Nevada Corporation, is a privately held, wholly owned subsidiary of Global Payout, Inc. MTrac is a software technology, sales and marketing, and business development company focused on "high risk" and "high cost" industries. The Company's flagship product is the MTrac payment platform offering a full-service solution with technology offerings including Payment Platform, Blockchain, Compliance, POS, E-Wallet, Mobile Application and Digital Payment Solutions. We are one network disrupting the status quo. It is MTrac's creative vision through the use of its innovative technology solution to become the premier service provider offering the "Key to Cashless®."
Forward-Looking Statements Disclaimer:
This press release contains forward-looking statements within the meaning of Section 27A of the Securities Act of 1933, as amended, and Section 21E of the Securities Exchange Act of 1934, as amended. In some cases, you can identify forward-looking statements by the following words: "anticipate," "believe," "continue," "could," "estimate," "expect," "intend," "may," "ongoing," "plan," "potential," "predict," "project," "should," "will," "would," or the negative of these terms or other comparable terminology, although not all forward-looking statements contain these words. Forward-looking statements are not a guarantee of future performance or results and will not necessarily be accurate indications of the times at, or by, which such performance or results will be achieved. Forward-looking statements are based on information available at the time the statements are made and involve known and unknown risks, uncertainty and other factors that may cause our results, levels of activity, performance or achievements to be materially different from the information expressed or implied by the forward-looking statements in this press release. This press release should be considered in light of all filings of the Company that are disclosed on the OTC Markets.com website.
Media Contacts:
Global Payout, Inc.
www.globalpayout.com
(702) 790-2511 Ext. 101
Ir@globalpayout.com
MTrac Tech Corp.
www.Mtractech.com
(702) 790-2511 Ext. 101
ir@mtractechcorp.com
2020 Crypto World Summit "The Future of Security Tokens" to Address Latest Blockchain Developments with Leading Industry Experts

New York, NY, Jan. 23, 2020 (GLOBE NEWSWIRE) — (via Blockchain Wire) Leading experts in the digital money sector will gather at the Crypto World Summit in New York on February 20, 2020 to discuss the latest developments in security token offerings and digital assets, amongst other rising blockchain and alternative financing topics.
The most current SEC laws, rules, regulations, and compliance will be addressed at this 4th International Conference and Workshop streamed live on Fintech World Media.
This premier event features speakers and attendees from a wide range of sectors, attracting a who's who of the industry. Other top discussions include: The Future of Bitcoin, The Digital Banking Industry, Blockchain and Real Estate, The ETF Cryptocurrency Market, DAO, Ethereum Investment, and Cannabis Banking Solutions.
Additionally, a special workshop will give participants a step-by-step walkthrough for creating a security token and running a security token offering (STO).
Crypto World Summit will also offer private VIP networking opportunities. For speaking, sponsorship, tickets, and group discounts contact 2020Fintech at +1 (888) 580-6610 or www.2020fintech.com.
Blockchain Wire is the official wire service for Crypto World Summit. Receive 40% discount. Enter promo code "blockchainwire" Register here.
Contact:
2020Fintech
+1 (415) 879-1500
info@2020fintech.com
2020Fintech.com
BitPay Taps Simplex to Make BitPay App an All-In-One Solution
Atlanta, Jan. 23, 2020 (GLOBE NEWSWIRE) — BitPay, the world's largest provider of Bitcoin and cryptocurrency payment services, today announced a partnership with Simplex, the best-in-class processor of fiat-to-crypto transactions, that gives BitPay app users the ability to buy Bitcoin and other supported cryptocurrencies directly in app with a credit card. Users can now buy cryptocurrency, transfer funds, make purchases, buy gift cards and pay friends around the world all from a single app.
With the addition of Simplex's credit card purchasing, BitPay aims to improve the overall user experience of the BitPay app. By eliminating the need to navigate a cryptocurrency exchange to fund payments, the company anticipates increased value to users, especially for new users unfamiliar with the space.
BitPay CEO and Co-Founder Stephen Pair said, "Cryptocurrency exchanges can be intimidating for new users. The Simplex integration, however, makes the blockchain payment experience seamless." Pair added, "Whether converting fiat to crypto to make crypto payments, or converting crypto to fiat to pay with the BitPay card, the BitPay app is an all-in-one solution."
"A real breakthrough in usability can only be achieved when the leading crypto payment app meets the leader in fiat infrastructure for crypto. We are proud to launch this partnership with BitPay and will work together to add more innovative solutions in the future," added Nimrod Lehavi, Simplex founder and CEO.
Simplex, an EU licensed fintech company, is the industry choice for providing fraud-free cryptocurrency purchases via credit card. They list among their many clients industry leaders such as Binance, Bithumb, Xapo and Changelly. Their processing services eliminate fraud and ensure regulatory compliance, in part, by using AI technology to analyze each transaction with proprietary machine-learning algorithms. The Tel Aviv-based company was founded in 2014.
About BitPay
Founded in 2011, BitPay pioneered blockchain payment processing with the mission of transforming how businesses and people send, receive, and store money. Its business solutions eliminate transaction fraud, reduce the cost of payment processing, and enable borderless payments in cryptocurrency and fiat, among other services. BitPay offers consumers a complete digital asset management solution that includes the BitPay Wallet and BitPay Prepaid Visa® Card, enabling them to turn digital assets into dollars for spending at tens of thousands of businesses. The company has offices in North America, Europe, and South America and has raised more than $70 million in funding from leading investment firms including Founders Fund, Index Ventures, Virgin Group, and Aquiline Technology Growth. For more information visit bitpay.com.
The BitPay Visa® Prepaid Card is issued by Metropolitan Commercial Bank, member FDIC, pursuant to a license from Visa, U.S.A. Inc. "Metropolitan" and "Metropolitan Commercial Bank" are registered trademarks of Metropolitan Commercial Bank © 2014. Use of the Card is subject to the terms and conditions of the applicable Cardholder Agreement and fee schedule if any.
Jan Jahosky
BitPay
407-331-4699
jan@bitpay.com Dan Edelstein
Simplex
+972-545-464-238
pr@marketacross.com