Disruptive SaaS business FiO, a blockchain-onboarding platform for conventional businesses, was in full attendance at Singapore's recent FinTech Week, where its senior team met with new potential partners and investors.
The company successfully met its agenda objectives that included fundraising, brand-building, networking with attendees and patent registration.
FiO CEO George Chu held scheduled meetings with high-profile investors such as True Global Ventures, during which his business development team demonstrated FiO's unique SaaS platform that targets traditional enterprises looking to integrate blockchain.
Partly developed on IBM Hyperledger technology, the unique platform offers a simple, non-technical SaaS tool to help businesses decentralize their operations and create distributed ledger applications at their own speed without the need to understand blockchain technology.
FiO's comprehensive revenue model includes affordable tiered and Pay-as-You-Go (PAYG) subscriptions to fit all enterprises. In addition, its customized data premium services target potential markets in accounts receivable (AR) financing, third-party payment procession, intellectual property management, and luxury goods provenance.
Mr. Chu also met up with the company's legal advisors at Taylor Vinters Via at Gateway to advance FiO's pending patents.
Elsewhere in Singapore, FiO Chief Technology Officer Kaede Tai met with AWS and permissioned blockchain platform Corda to discuss possible technical partnerships. The FiO team also met face-to-face with several projects not yet deployed on blockchain, explaining FiO's core benefits to them, with across-the-board positive feedback.
FiO allows its users to connect to many different blockchains, both permissioned and public, through multi-cross chain technology without the need to select only one blockchain. In the future, developers can utilize the company's platform to create their own blockchain products and share in their revenue.
Sitt Guruvanich, FiO's Senior Technology & Architecture Director, networked extensively at the blockchain week's flagship events such as The Capital, meeting with Magespire, Bank of Singapore, R3 Bootcamp and Korean investors.
After the week's conclusion, CEO Mr. Chu stated:
"We are buoyed by the positive response from new potential investors and partners in Singapore. Based on feedback and current follow-up discussions, we will likely make a few big announcements in early 2020."
Overall, this augurs well for the company's ambitious roadmap next year. FiO earned a reported USD 2.7 million in revenue from 12 clients in 9 industries so far in 2019, with pipelines in place for 2020.
OKEx Launches OKB Ecosystem Monthly Report: Expands 5 C2C Markets and 36 New Use Cases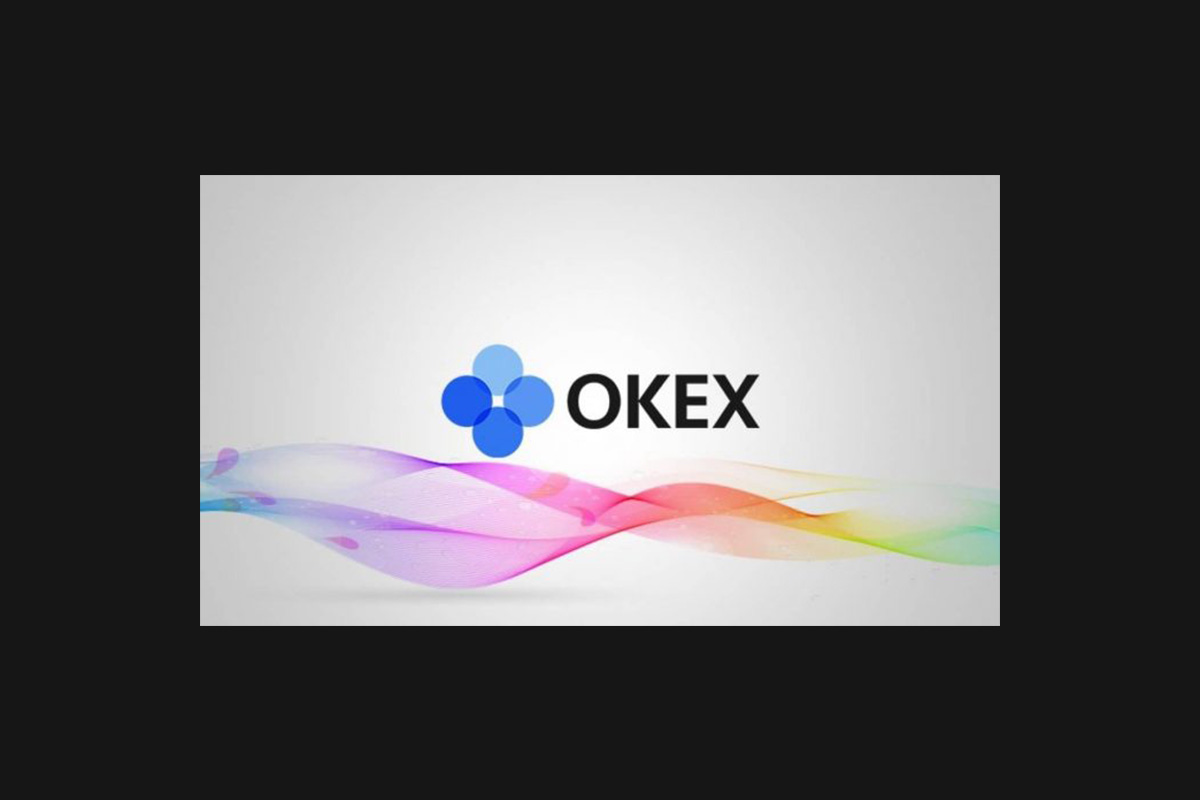 On Dec 10 2019, the world leading crypto exchange OKEx launched OKB Ecosystem Monthly Report. According to the report, OKB ecosystem made great progress mainly on two aspects: transaction and new use cases expanding.
OKB is newly listed on five C2C exchanges covering major countries and areas recently. In addition to that, the number of OKB new use cases reached 36, including 11 platform-empowered use cases and 25 external use cases.
Besides, through a buy-back & burn scheme and the token economy model, OKB is now ranked among the top 20 global cryptocurrencies by market capitalization with approx. USD110 million daily average trading volume in C2C market.
Now, OKB is being turned into a global token. Thus, to occupy the C2C market, the first step for users to get into crypto world is crucial. OKB is now on OKEx C2C market, accounting for approx. USD110 million daily average trading volume from tens of thousands of users.
Besides, OKB is also listed on ALINIEX, Bvnex, two major C2C exchanges in Vietnam and Bitsonic, Probit, two major C2C exchanges in South Korea.
Apart from expanding transaction methods, OKB also made huge improvement in expanding use cases. The report shows that the number of OKB platform-empowered use cases has increased to 11 and teamed up with 25 partners to build the OKB ecosystem, which means, OKB is not only a token based on OKEx, the native token on the soon-released OKChain and OKDEx and the only accepted token for OKEx jumpstart, but also expanded to other industries, like network security (Slowmist, Beosin, Certik), finance service (13 platforms including LinkEye, Molecular Future, etc.) and lifestyle (9 platforms including Tripio, BitTorrent, etc.)
For example, OKB holders can book their stay at 450,000+ hotels worldwide with OKB on Tripio, the world's first decentralized travel booking marketplace based on blockchain.
At the end of the report, it also disclosed some details of OKChain and OKDEx. OKChain is currently at the final development stage and its testnet will be launched soon. As the first Defi application OKDEx will also be available on OKChain by that time.
SOURCE OKEx
ANSYS Accelerates Electronic Product Design And Signoff For Global Custom ASIC Leader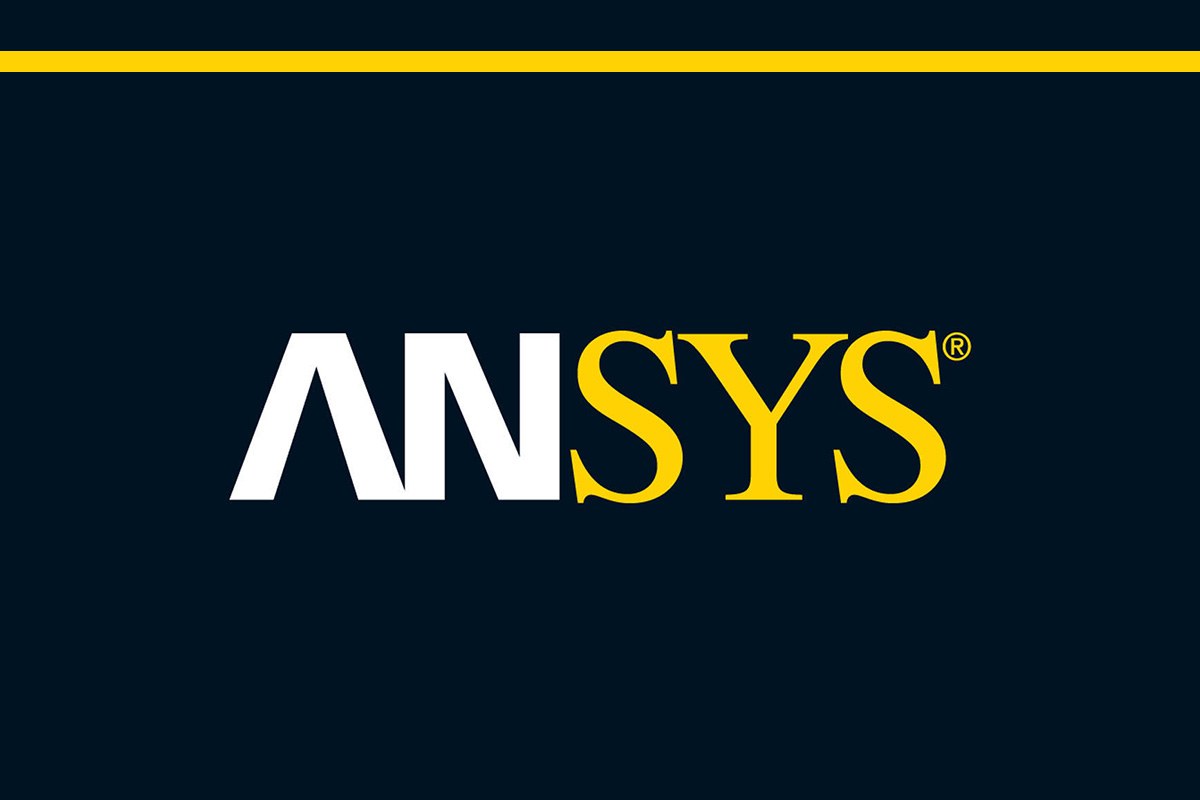 Global Unichip Corp. (GUC), the global custom application-specific integrated circuit (ASIC) leader, has adopted ANSYS (NASDAQ: ANSS) to support its unmatched combination of advanced technology, low-power and embedded CPU design capabilities.
Providing advanced ASIC services that meet the needs of today's innovative technology enterprises requires a fast introduction, timely resolution to customer problems and successful signoff. GUC selected ANSYS® RedHawk-SC™ to support the significant needs of its customers by effectively executing designs with more than one billion device instances and completing the full-chip systems-on-chip (SoC) power integrity and reliability signoff in less than two days.
ANSYS RedHawk-SC is built on ANSYS® SeaScape™ — the world's first custom-designed, big data architecture for electronic system design and simulation. ANSYS SeaScape features big data architecture for electronic system design and simulation and provides elastic compute scalability to enable rapid design iteration, increased scenario coverage and greater accuracy for full-chip SoC signoff for advanced nodes. ANSYS RedHawk-SC's actionable analytics provide designers with key insights to prioritize design fixes and enable easy viewing and querying of large design databases in minutes for faster debugging. Efficient hardware utilization makes the platform ideally suited for high-performance computing, artificial intelligence and datacenter applications.
"GUC is committed to providing world-class custom ASICs to help elevate prospective systems and integrated circuit (IC) companies' market-leading positions," said Louis Lin, senior vice president, GUC. "As IC manufacturing processes become more complex, there are more elements to simulate and compute during chip design and verification to ensure reliability and minimize power loss. ANSYS helps us minimize this complexity, speed our time to market and reduce development costs. Our partnership with ANSYS has been a cornerstone in helping our clients succeed in the IC market."
"As a custom ASIC leader, GUC requires cutting-edge solutions for fast and accurate results," said John Lee, vice president and general manager, semiconductor business unit at ANSYS. "RedHawk-SC meets the market's unique needs for addressing multiphysics challenges — we are seeing an influx of customers deploying RedHawk-SC for the most complex product and design signoff."
SOURCE ANSYS, Inc.
The first global, stabilised, digital currency controlled by its holders, SAGA (SGA) lists on global cryptocurrency exchange Liquid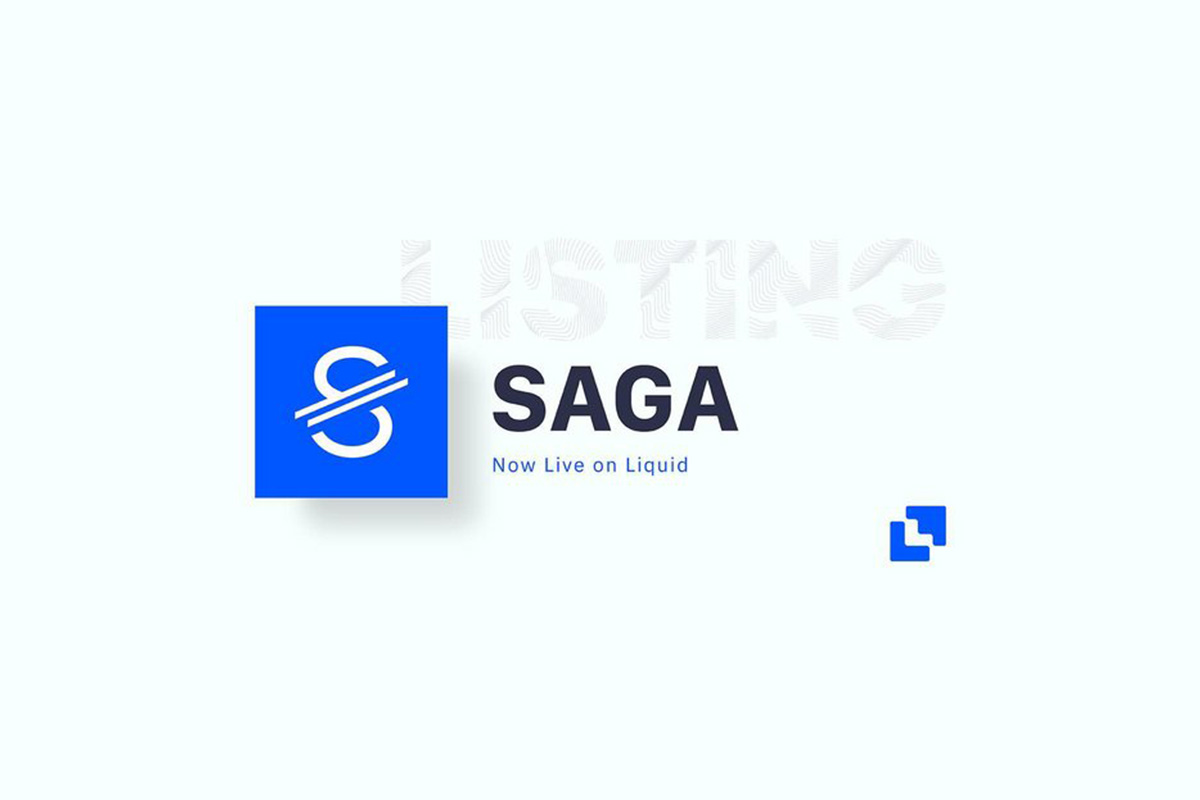 Global cryptocurrency platform "Liquid.com" today announced that it is the first exchange to list Saga token (SGA) for secondary trading.
SGA is the first global, stabilised, digital currency controlled by its holders and will allow global citizens to store and move value without friction across borders. It complements existing national currencies and offers a store of value outside the remit of national government and banking structures.
In order for SGA to serve as a global currency, it is fully backed by a strong basket of national currencies that replicate the International Monetary Fund's SDR. Based on the SGA's market movements, measured by the number of tokens issued, the Saga monetary model will gradually diminish reliance on the reserve as users' confidence in SGA grows. Together, these measures are designed and implemented to reduce price volatility while allowing SGA to grow beyond a simple fiat-backed / pegged stablecoin.
SGA holders will also be the masters of the currency and, as a result, they will govern the Saga economy through a variety of voting mechanisms, designed to facilitate genuine representation of participants – balancing between identity and stake – and to generate long-term success for the currency. Holders will have to undergo an online Know Your Customer (KYC) process that ensures compliance within Anti-Money Laundering (AML) standards while maintaining their privacy.
The Saga token will initially be traded against the USD, Bitcoin and Ethereum, while more trading pairs are expected in the future.
"After in-depth conversations with our advisors and months of carrying out our own market research, we decided that Liquid is the ideal exchange partner for Saga. Liquid is one of the largest and most reputable cryptocurrency exchanges, offering customers a secure way to trade and hold SGA," said Saga Founder Ido Sadeh Man. "Listing SGA on Liquid is an important milestone in bringing the Saga token to market."
"We are delighted to offer Liquid customers the opportunity to buy and trade SGA. We believe SGA offers our traders an interesting opportunity as we see great value in Saga's approach of replicating the mechanics of central bank national currencies and applying them on a global scale," said Liquid's CEO and co-founder, Mike Kayamori. "At Liquid, our core values are transparency and compliance, and as these are two key properties of SGA, a partnership between Liquid and Saga was a natural match."