Fight to Fame, an entertainment platform with the aim to create new movie stars from the fighting industry recently announced that Roy Jones Jr. has joined fellow world class fighters Chris Van Heerden, Rigan Machado, and Prince Badi Ajamu as one of Fight to Fame's ambassadors. The ambassadors are expected to guide the new blockchain technology company in the right direction while drumming up support from upcoming fighters.
Roy Jones Jr. Joins Fight to Fame
Fight to Fame's global boxing ambassador, Roy Jones Jr. is one of the success stories in the boxing space. Jones is a former professional boxer who has also worked as an actor, boxing trainer, boxing commentator, and rapper.
Roy was born in the United States in 1969. He has a Russian passport personally handed to him by President Vladimir Putin. Jones Jr. comes from a family of boxers. His father, Roy Jones Sr., was a middleweight boxer who received a Bronze Star for valor for rescuing a fellow soldier in the Vietnam War.
As an amateur boxer, Roy Jones Jr. won a number of accolades including the 1984 United States National Junior Olympics, the US 1986 National Golden Gloves, and the US National Golden Gloves in 1987. He completed his amateur career with an impressive 121-13 record, comparable to other boxing greats such as Floyd Mayweather, Manny Pacquiao, Oscar de la Hoya, and Pernell Whitaker.
He enjoys being the only boxing champion to have held seven golden belts including the IBA, IBF, IBO, NBA, WBA, WBC, and WBF titles.
Roy Jones Jr. was named Fighter of the Decade for the 1990s by the Boxing Writers Association of America while the Ring Magazine named him the Fighter of the Year in 1994. He won the Best Boxer ESPY Award on three occasions (1996, 2000, and 2003).
At his best, Jones Jr. was known for his great hand speed, movement, athleticism, and reflexes. He won 12 unified light heavyweight title bouts, which by 2018, stood as a record for the most wins in the fighting industry.
Chris Van Heerden Joins Fight to Fame
Chris Van Heerden was born in Johannesburg, South Africa in 1987. He is a professional boxer who started his top-flight career in 2006 and quickly became one of the best fighters on the African continent.
He previously won the IBO welterweight championship and successfully defended it twice before moving to the United States, where he resides in California. Despite living far from home, he is popular in his native country. He is ranked No. 1 in Africa and No. 22 worldwide.
He has fought in 31 matches, winning 28 of them, drawing once, and lost twice. Van Heerden has mostly fought against boxers from South Africa, with a few from the US, Serbia, Canada, Mexico, Ghana, Namibia, Argentina, Tanzania, and Sweden.
Rigan Machado Joins Fight to Fame
Rigan Machado, born in Brazil's Rio de Janeiro in 1966, is the global Jiu-Jitsu champion ambassador for Fight to Fame. He is a master of Brazilian Jiu-Jitsu with an eighth degree red and black belt in the sport. He won the Pan American Championships in 1996 and 1997.
Machado commenced his training at the age of five, but he started taking Jiu-Jitsu at the age of 14. From that time until he was 21, he won every national championship and belt division each year. One of his records includes finishing 19 matches by submission in one day.
He received rigorous training from Rolls Gracie and Carlos Gracie Jr. He is regarded as one of the top competitors of Brazilian Jiu-Jitsu and has competed in other combat sports such as judo, sambo, and wrestling.
He has his own school – The Academy of Beverly Hills – in California and has a sponsorship deal with Sanabul. Some of the students at his academy include celebrities such as Ashton Kutcher, Fast & Furious action movie start Vin Diesel, singer Wiz Khalifa, and Charlie Hunnam.
Prince Badi Ajamu Joins Fight to Fame
Prince Badi Ajamu, also known as the Boxing Prince, is a boxer mainly known for fighting against Roy Jones Jr. He has held several titles including Pennsylvania State Light Heavyweight Title, IBC Intercontinental Light Heavyweight Title, WBC Continental Americas Light Heavyweight Title, WBC Caribbean Boxing Federation (CABOFE) Light Heavyweight Title, WBO NABO Light Heavyweight Title, World Boxing Foundation Heavyweight Title, and the NBA Light Heavyweight Title.
Are these Fight to Fame ambassadors useful to the business?
Companies hire advisors for many different reasons. Fight to Fame has brought on ambassadors with experience in several fighting styles.
This means a number of things such as adding credibility to Fight to Fame, which is looking to bring blockchain, movies, and sports under one roof. Their expertise is valuable to the company because they provide a knowledgeable perspective that is hard to get elsewhere.
The names of some of the Fight to Fame ambassadors carry a lot of weight around the fighting world, social media, and celebrities. This will go a long way in marketing the company to the masses and bring more people to the Fight to Fame ecosystem.
The ambassadors also have connections that will come in handy to Fight to Fame and help upcoming fighters join reality tv shows and become movie action stars.
In addition to the above ambassadors, there are also famous Hollywood film/TV producers, directors, screenwriters, famous international event promoters, and famous international financial law experts on the Fight to Fame team. Fight to Fame ranges from signing sports athletes to hosting action star reality shows and starring in Hollywood action movies. It is certain that Fight to Fame has a lot of punches in the global FF token sale and ignited fans' passion and investment desire.
Fight to Fame successfully held the world's first action star reality show press conference with blockchain technology in Bangkok, Thailand, and received enthusiastic attention and response from investors from more than ten countries and regions. The Prince, political figures, and chamber of commerce came to the conference to congratulate and presented Fight to Fame the Thailand's most popular tournament award.
The local government has made full use of the organic combination of Muay Thai and the tourism economy. In addition, some famous chambers of commerce and entrepreneurs were eager to cooperate with Fight to Fame in competitions, reality shows, and movies. It is reported that Fight to Fame will a hold press conference about using blockchain technology to create action movies in Paris, France, which will make the relationship betweeen people and films fully transparent.
Final thoughts
The ambassadors are drawn from different continents, helping Fight to Fame become a global brand with the potential to attract lots of fighters from different parts of the world.
SOURCE Fight to Fame
eToroX Adds Dash, USDC, USDT and 5 New Stablecoins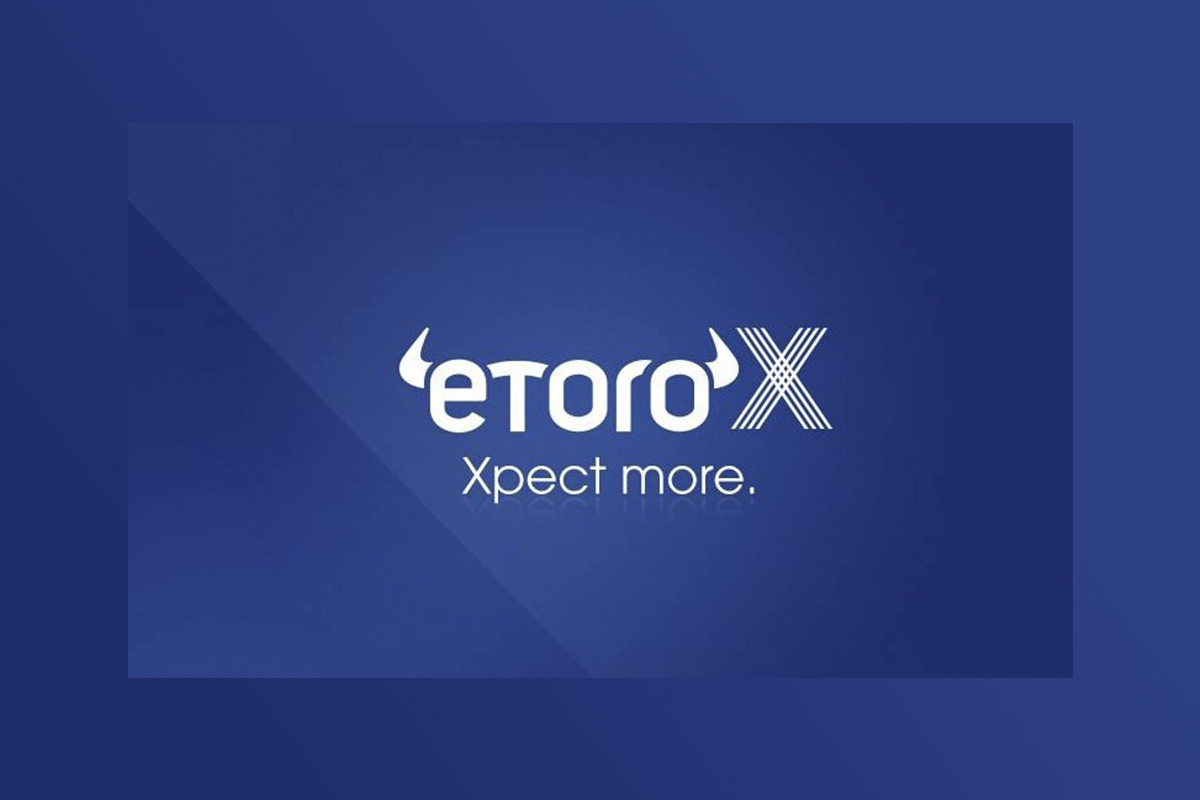 eToroX, the blockchain subsidiary of global investment platform eToro, has added five new fiat stablecoins, a new cryptoasset, two further established stablecoins and a crypto-commodity pair, signalling its rapid growth, having only launched only six months ago. There are now 26 tradable assets available on the exchange.
The new assets announced today are:
Turkish Lira (TRYX), Polish Zloty (PLNX), South African Rand (ZARX), Hong Kong Dollar (HKDX), and Singapore Dollar (SGDX)
Peer-to-peer cryptoasset, Dash
Circle's USDC and Tether's USDT stablecoins
GOLDX/BTC pairing
eToroX is committed to supporting the needs of algo traders seeking to diversify into cryptoassets on a secure and regulated platform. These new additions also demonstrate eToroX's focus on Asian markets.
Doron Rosenblum, Managing Director of eToroX commented, "We see the addition of USDC and USDT as a way for eToroX to further meet the needs of professional and institutional algo traders, particularly in the Asian markets. Adding five new stablecoins, plus the addition of the Dash cryptoasset, demonstrates our ongoing commitment to bridge the gap between the world of blockchain and traditional financial markets."
GoldX – the tokenized gold stablecoin – is now available as a base currency for a trading as a pair with Bitcoin (GOLDX/BTC). Increasingly, bitcoin is being compared with gold as a store of value. Gold is viewed as a safe haven asset, and bitcoin is increasingly being referred to as 'digital gold'.
Rosenblum continued: "Our Gold/Bitcoin pair provides a means to trade between the old and the new stores of value, making Gold/BTC an extremely special and interesting combination."
With today's new additions, eToroX has added a total of 96 trading pairs since its inception in April this year, and currently offers seventeen eToroX stablecoins in addition to USDC and USDT.
The pairs include: USDEX/ZARX, ZARX/JPYX, EURX/PLNX, USDEX/PLNX, USDEX/HKDX, USDEX/TRYX, USDEX/SGDX, ETH-USDT, XRP-USDT, LTC-USDT, BCH-USDT, XLM-USDT, EOS-USDT, TRX-USDT, BTC-USDC, ETH-USDC, XRP-USDC, LTC-USDC, BCH-USDC, XLM-USDC, EOS-USDC, and TRX-USDC.
As eToroX continues to open up the world of trading on the blockchain, more trading pairs will be announced. eToroX will also be adding additional cryptoassets and stablecoins to the exchange in the coming months.
SOURCE eToro
Ucommune Hosts 4th World INS Conference in Beijing, Releases Future Trends White Paper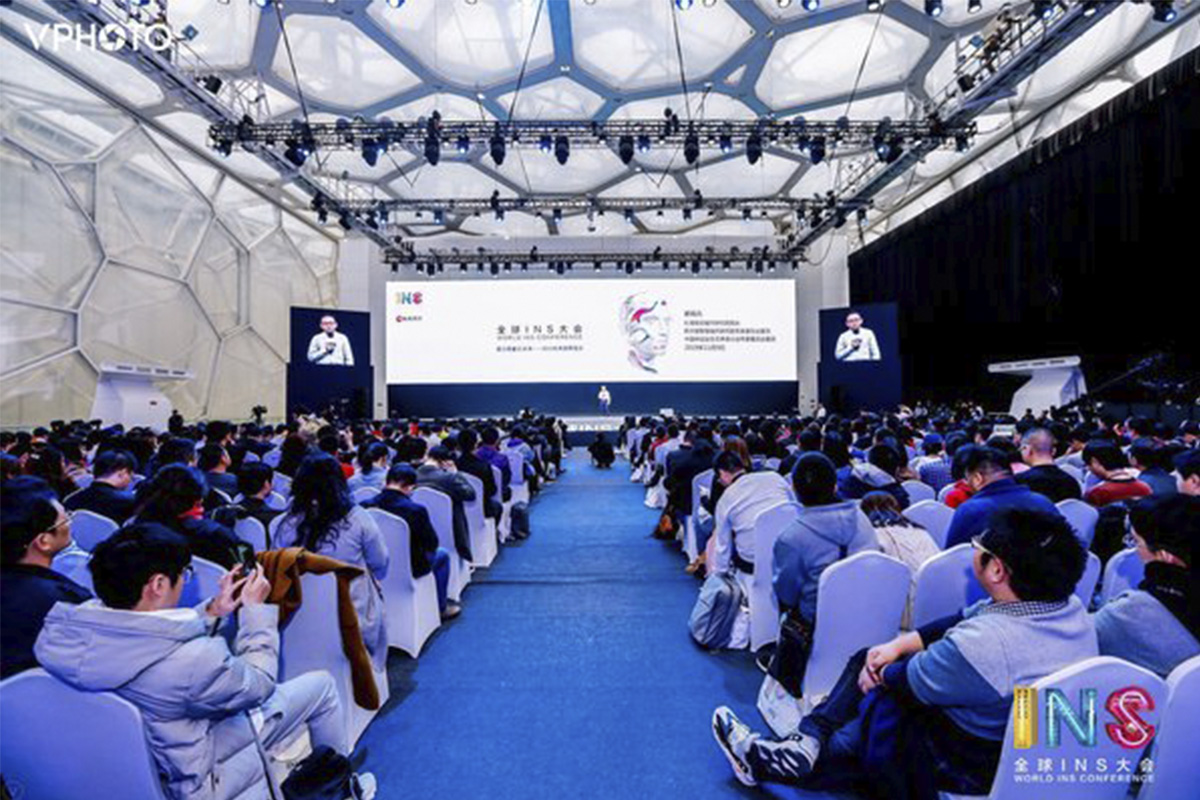 Ucommune, China's largest co-working community operator, recently hosted the 4th World INS Conference in Beijing, China. Designed to facilitate information exchange and cooperation in the innovation economy, this year's conference brought together thousands of entrepreneurs and thought leaders around the theme "The Future of Co-inventing", echoing Ucommune's three core values, "Innovation, Network and Share".
The conference welcomed over 50 experts, scholars, industry leaders, investment institutions, entrepreneurial innovators to discuss a range of trending topics spanning from smart living solutions to innovation and business growth.
"As China's largest co-working operator, it is our responsibility to connect people and facilitate the exchange of ideas to drive innovation," said Dr Daqing Mao, Founder and Chairman of Ucommune. "Now in its fourth year, the INS World Conference brings together the most brilliant minds from across the country to create and share. Enriched with the spirit of innovation, sharing and connection, this conference looks at how future technology trends, creative ideas and cultural developments are transforming our daily life and work."
During the conference, Ucommune announced the findings of their annual "The Future of Co-inventing: Report on Future Trends in 2019" white paper, providing valuable academic insights for data analysts, economic observers and political researchers. The 96-page report includes data from 76 data sets and ten cities to examine how artificial intelligence will shape future homes, public spaces, and businesses across nine scenarios and industries: blockchain technology; 6G; connected family healthcare systems; VR applications; autonomous driving and facial recognition.
Neptune Reports Fiscal 2020 Second Quarter Results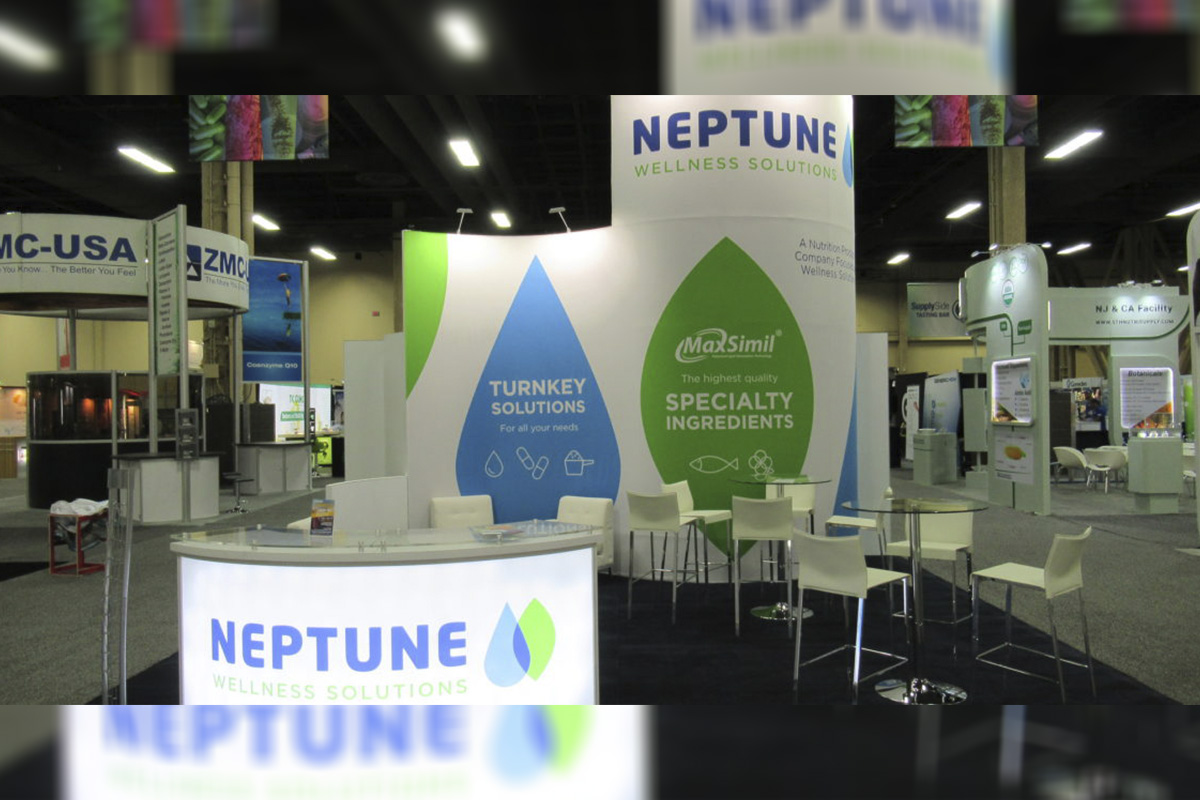 Neptune Wellness Solutions Inc. ("Neptune" or the "Corporation") (NASDAQ: NEPT) (TSX: NEPT), today announced its financial and operating results for the three-month period ended September 30, 2019. All amounts are in thousands of Canadian dollars except specified otherwise.
Second Quarter Financial and Corporate Highlights:
Total revenues for the three-month period ended 

September 30, 2019

 amounted to 

$6,512

, representing an increase of 

$2,151

 or 49% over the first quarter ended 

June 30, 2019

 and a decrease of 

$559

 or 8% compared to 

$7,071

 for the three-month period ended 

September 30, 2018

.
Revenues from the Cannabis segment reached 

$1,220

, an increase of 

$1,182

 sequentially from the three-month period ended 

June 30, 2019

. Neptune started the commercial operations of its Cannabis segment in 

March 2019

 and hence had no revenues in the prior year period ended 

September 30, 2018

.
Revenues from the Nutraceutical segment for the three-month period ended 

September 30, 2019

 amounted to 

$5,149

, representing an increase of 20% sequentially, over the first quarter ended 

June 30, 2019

 and a decrease of 

$1,922

 or 27% compared to 

$7,071

 for the three-month period ended 

September 30, 2018

. The decrease in revenues was attributable to timing of orders of our nutrition business.
Net loss for the three-month period ended 

September 30, 2019

 amounted to 

$20,775

 compared to 

$3,050

 for the three-month period ended 

September 30, 2018

, an increase of 

$17,725

. The increase is mainly attributable to an increase in stock-based compensation expense, depreciation and amortization and to accretion expense on contingent consideration combined with a lower Adjusted EBITDA1.
Adjusted EBITDA1 decreased by 

$3,353

 for the three-month period ended 

September 30, 2019

 to 

($4,581)

 compared to the three-month period ended 

September 30, 2018

. The decrease in Adjusted EBITDA1 is mainly attributable to investments made in the cannabis segment to grow the workforce in anticipation of increased sales volume as well as an increase in salaries and benefits at the corporate level.
On 

July 24, 2019

, Neptune completed the acquisition of the assets of SugarLeaf. Neptune paid an initial consideration for SugarLeaf of 

$23.7 million

 (

US$18.1 million

), a combination of 

$15.8 million

 (

US$12 million

) in cash and 7.9 million (

US$6.1 million

) or 1,587,301 in common shares.
On 

August 14, 2019

, Neptune announced the creation of Neptune Ventures, a strategic investment arm and technology incubator which is expected to stimulate innovation and partnerships in the cannabis and wellness industries.
On 

August 22, 2019

, Neptune announced the addition of two new members to its team to support the company's rapid growth. Neptune appointed 

Stephen Lijoi

, as Vice-President Operations and José Dominguez as Cannabis Sommelier and Formulation Specialist.
In 

August 2019

, Neptune appointed Mr. 

Philippe Trudeau

 to its Board of Directors. Mr. Trudeau is a visionary leader with extensive experience in consumer goods. Mr. Trudeau spent 25 years at Trudeau Corporation, a consumer products company marketed in more than 70 countries, where he held many key positions including president from 2010 to 2018.
Subsequent to Quarter-end
On 

October 4, 2019

, Neptune announced a new strategic partnership with American Media LLC ("American Media") which will provide 

US$12 million

 in advertising and creative services to Neptune to support the marketing and commercialization of Neptune's consumer-facing brands in the U.S. Neptune will issue 3,000,000 warrants to AMI, each warrant allowing the holder to purchase one common share of Neptune at an exercise price of 

US$8.00

 per share and with a 5-year expiration date.
On 

October 17, 2019

, Neptune announced that it entered into an agreement to provide extraction services to a large U.S.-based farming services operation. Under the contract terms, Neptune will receive hemp biomass to be processed and transformed into crude oil extracts. The 2-year agreement could reach a total value in excess of 

US$20 million

.
On 

October 17, 2019

, the Corporation announced the appointment of 

Brett DuBose

 as Vice-President of Sales for the U.S. Region. Brett has more than 20 years of sales experience, most recently with Lonza Consumer Health and Nutrition where he was Associate Director Sales, for the Eastern U.S and 

Canada

.
On 

November 11, 2019

, Neptune announced that it has entered into a definitive agreement with International Flavors & Fragrances Inc. (NYSE: IFF) to co-develop hemp-derived CBD products for the mass retail and health & wellness markets. Under this strategic product development partnership, IFF will leverage its intellectual property (IP) for taste, scent, nutrition, and ingredients to provide essential oils and product development resources. Neptune will leverage its proprietary cold ethanol extraction processes and formulation IP to deliver high quality, full and broad-spectrum extracts for the development, manufacture and commercialization of hemp-derived products, infused with essential oils, for the cosmetics, personal care and home care markets. The initial launch will include a variety of topical products across the aromatherapy category, a market estimated at approximately 

$3 billion

 annually. Neptune will issue 2,000,000 warrants to IFF, each warrant allowing the holder to purchase one common share of Neptune at an exercise price of US 

$12.00

 per share and with a 5-year expiration date.
"We have a strong opportunity in the consumer market, and in recent months I have been focused on developing our B2B and B2C strategy for the U.S. market. According to most estimates, the U.S. hemp-derived CBD market is expected to exceed US$20 billion at retail in the next five years. This market size is roughly three to four times larger than the expected size of the Canadian cannabis market and represents our largest opportunity today. The collaboration agreement with IFF and the American Media partnership will help raise the awareness of our CBD brand, Forest Remedies™. We expect to introduce our first consumer products at retail locations and online with rollout commencing in the first half of CY2020," stated Michael Cammarata, CEO of Neptune.
"We achieved a significant milestone in mid October when we completed our Phase II capacity expansion. This additional capacity will alleviate our constraints in the near-term and help accelerate the company's revenue growth in the cannabis segment. However, the start-up of our ethanol process has been longer than initially expected which has delayed the full ramp-up by one month to the end of December. With regards to our CO2 operations, we have been running seven days a week since the end of July and we are pleased with our yields and quality of extracts." Said Stephen Lijoi, VP Operations.
"I believe we have created a very solid foundation to grow our company with a well capitalized balance sheet. Moreover, we are at an inflection point in terms of profitability. The dynamics of the legal cannabis and hemp extraction markets remain favorable with a scarcity of biomass extraction capacity in both Canada and the U.S., which should lead to continued sustained demand for our extraction services. We expect our revenue growth to accelerate for the remainder of the FY2020 based on the strong demand witnessed for extraction services. Lastly, we have a comprehensive strategy based on geographic diversification, and a wide scope of value-added services, as well as unique and distinctive products," concluded Mr. Cammarata.
Financial Results
Total revenues reached $6,512 for the three-month ended September 30, 2019, down versus last year's revenues of $7,071. The majority of the revenues during the quarter were generated in the Nutraceutical segment. The decline in total revenues was attributable to timing of orders of our nutrition business.
For the three-month ended September 30, 2019, Adjusted EBITDA1 was a loss of $4,581 compared with a loss of $1,228 last year. The increased Adjusted EBITDA1 loss is due to investments made in the cannabis segment to grow the workforce in anticipation of increased sales volume as well as an increase in salaries and benefits at the corporate level. The decrease can also be explained by an increase in litigation legal fees and additional SG&A coming from SugarLeaf.
Neptune reported a net loss of $20,775 for the three-month ended September 30, 2019, an increase compared to a net loss of $3,050 last year. The increase in net loss is mainly attributable to an increase in stock-based compensation expense, depreciation and amortization and accretion expense recognized on contingent consideration as well as for the same reasons as stated in the Adjusted EBITDA1 section above.
Cash and cash equivalents were $24,399 as of September 30, 2019.  On November 6, 2019, Neptune closed a revolving line of credit with a large Canadian financial institution for an amount of $5 million to support the nutraceutical segment.
Management Update
This summer Neptune initiated a search process to hire a new CFO. This process is well underway and the Corporation's new CFO is expected to be announced in the coming months. Following the departure of Mario Paradis, Claudie Lauzon has been appointed interim CFO of the Company. Ms. Lauzon is the Corporate Controller of Neptune and has been employed by the Corporation for 10 years.
Official Launch of the Forest Remedies™ Brand
Our CBD consumer brand, Forest Remedies™, was acquired along with the purchase of SugarLeaf Labs. Initially, Forest Remedies™ was used to gain consumer insights on CBD finished product forms. Since its beginning in the fall of 2018, the brand has gained traction locally. The increasing demand for high quality hemp-derived products has led Neptune to recently rebrand Forest Remedies™ to appeal to a wider audience. Forest Remedies™ offers finished products such as tinctures, balms, massage oils, soft gels, and pet soothers. Additional products are currently in development. Forest Remedies™ products will continue to be available online (www.forestremedies.com) and could enter mass market retailers in calendar 2020. With innovation and a focus on quality, Neptune is confident in its ability to successfully grow the Forest Remedies™ brand. The company will deploy a marketing campaign and will be launching a new online platform in early calendar 2020.
Research and Development Initiatives
Neptune is undergoing and/or planning 10 research and clinical studies to further elucidate the benefits of its MaxSimil omega-3 licensed technology. Among the several initiatives underway is a clinical study that is a follow-up on a successful nonclinical study to determine if MaxSimil fish oil, when used as a carrier oil, can increase the absorption of cannabinoids in humans. In another study Neptune will try to establish if our proprietary formulation of MaxSimil fish oil and CBD can help with occasional anxiety from everyday life events. We also have an upcoming clinical study which will look at the use of our proprietary formulation of MaxSimil fish oil and CBD for workout recovery to determine if athletes will benefit from its use. This builds on the findings of our mitochondrial activity and inflammation resolution studies. We have increased our clinical activity because of the benefits we see in combining our omega-3 formulations with cannabinoids and have increased the size of our R&D team accordingly.
Outlook
"We continue to see strong demand for extraction services in Canada. We have provided extraction services to five clients in Canada and expect to continue to diversify our client base in the coming months. While the ramp-up of our phase II ethanol extraction is slower than originally anticipated, once running at full capacity by the end of December, this custom-built specialized equipment should provide Neptune with low operational costs," said Stephen Lijoi, VP Operations at Neptune.
The construction of our Phase IIIa is ongoing and is being adapted to our customers' needs and changes in the Canadian Federal and Provincial regulatory requirements for Cannabis 2.0. This process is expected to be completed before fiscal year-end, subject to Health Canada approval. The expansion of our packaging capabilities is tracking as planned along with the installation of security measures for our warehouse to comply with Health Canada's requirements. We expect to send a license amendment to Health Canada for the certification of those areas early in calendar 2020.
The next few months will be very active at Neptune. We have several projects ongoing in Canada such as obtaining our organic certification, applying for our sales license and further down the road, seeking our EU GMP certification. These future catalysts should help the company accelerate its revenue growth in Canada.
Our U.S. operations are scaling up as planned and our facility in North Carolina should reach a processing capacity of 1,500,000 kg of biomass annually by the end of December, as expected. The recent changes implemented by the USDA are expected to increase the cultivation of hemp in the US and could translate into increased demand for biomass extraction in the coming years. The recent client wins are an endorsement of our ability to provide superior extraction services. Our talent pool continues to grow with the addition of key personnel such as a VP Sales – U.S. Region and a Head – Quality Assurance both of which should help support additional growth.
SOURCE Neptune Wellness Solutions Inc.