Kaon Interactive Adds Five Multi-Billion-Dollar Revenue Clients to Its Enterprise Roster
Reading Time:
2
minutes
Kaon Interactive, the leading provider of 3D interactive marketing and sales applications for global B2B brands, today announced the continued global growth in adoption of its Kaon High Velocity Marketing Platform®, including the recent addition of five new multi-billion-dollar enterprise clients. Kaon's high-impact sales and marketing applications help global B2B companies more effectively communicate why their products/solutions are more valuable, across the entire buyers' journey. Kaon's solutions drive sustained increases in sales and reduced marketing costs, leading Kaon to be named one of the Most Reputable Companies in the country by The Silicon Review.
With a consistent double-digit percentage growth in revenue year-over-year, Kaon Interactive continues to expand its relationships with existing clients and extend its distinguished list of visionary clients, including a sizable portfolio of Global 500 companies. Each company has asked Kaon to create, deploy, and maintain a diverse range of sales and marketing applications that include interactive storytelling, 3D product tours, Augmented Reality and Virtual Reality experiences.
New customers include:
Amazon Web Services (AWS) – a subsidiary of Amazon that provides on-demand cloud computing platforms to individuals, companies, and governments, on a metered, pay-as-you-go basis.
Förch – one of Europe's leading direct selling companies for workshop, installation, and fastening products for trade and industrial companies.
Entegris – provides solutions that purify, protect and transport critical materials used in the semiconductor manufacturing process.
Nokia – develops and delivers the only end-to-end portfolio of network equipment, software, services and licensing that is available globally, including IP routers, optical transport, and SD-WAN technology.
Juniper Networks – a leader in secure, AI-driven networks for Service Providers, Cloud Providers and Enterprise Customers, delivering industry-leading networking, automation, cloud software, and security solutions.
Amazon Web Services (AWS) deployed Kaon's application on interactive touch appliances at AWS re: Invent to show the breadth and depth of its Global Cloud Infrastructure story. The effectiveness was evidenced by more than 1,200 interactions at the show. Shortly thereafter, AWS added the application to its website, generating an increase of 180,000 interactions in the first week alone.
In addition to its growing client roster, Kaon Interactive was also recognized among "The 30 Most Reputable Companies" by The Silicon Review, the world's most trusted online and print community for business professionals. The recognition speaks to Kaon's continued dedication to innovative sales and marketing solutions that move the needle.
"As people and companies have changed how they consume information and make buying decisions, marketers have had to adapt quickly," said Dana Drissel, Vice President of Marketing at Kaon Interactive. "This rapid pace of change has made traditional sales and marketing tactics obsolete. Kaon's growth is directly tied to our ability to help customers achieve digital transformation and innovation in how they engage with customers. We focus on delivering sustained value for our clients over the long term, so we're honored to be recognized by The Silicon Review as one of the most reputable companies in the country."
About Kaon Interactive
Kaon Interactive is a B2B software company. Kaon's interactive sales and marketing applications simplify complex product and solution stories in a visually engaging way anywhere, anytime, turning prospects into customers. The company's interactive 3D sales and marketing applications transform product and solution marketing content into visual storytelling experiences to deepen customer engagement, reduce marketing expenses and accelerate the sales cycle. More than 5,000 Kaon Interactive applications are being used worldwide at trade shows, remote sales demonstrations, product launches, executive briefing centers, and websites by leading global product manufacturing companies. For more information about Kaon, visit www.kaon.com.
OKEx Launches OKB Ecosystem Monthly Report: Expands 5 C2C Markets and 36 New Use Cases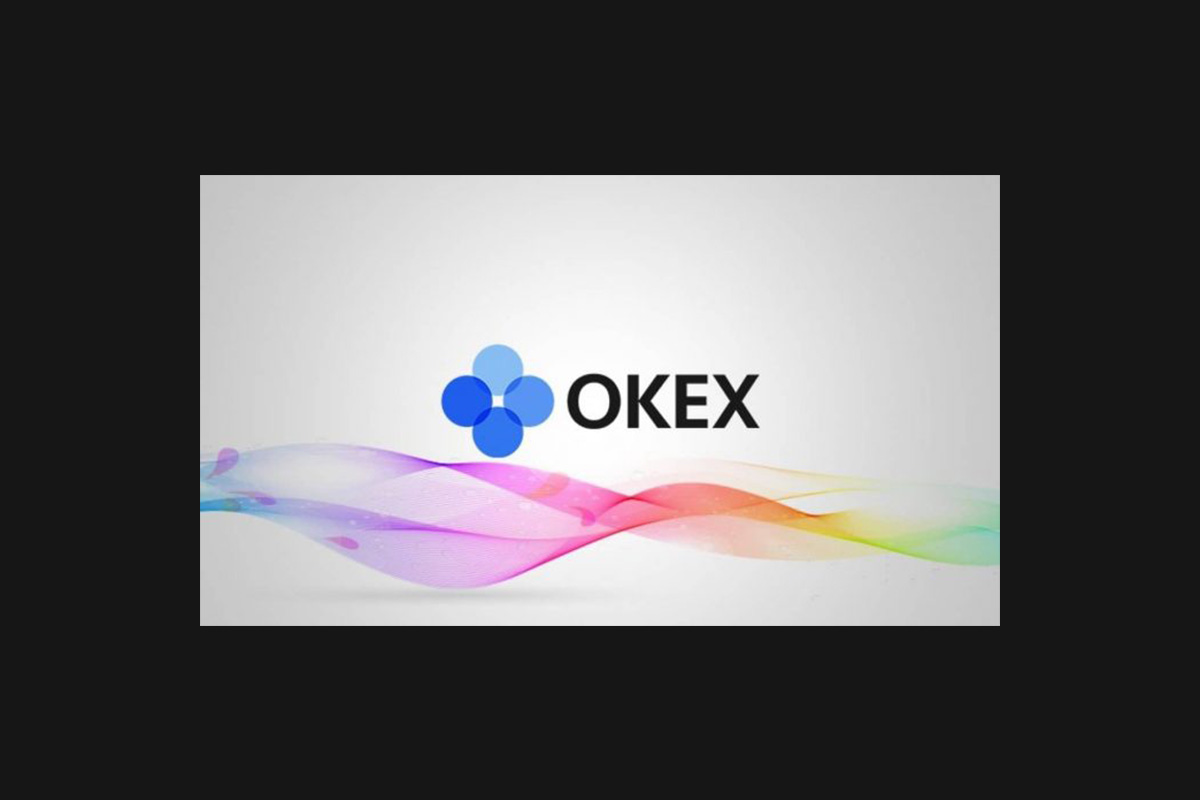 On Dec 10 2019, the world leading crypto exchange OKEx launched OKB Ecosystem Monthly Report. According to the report, OKB ecosystem made great progress mainly on two aspects: transaction and new use cases expanding.
OKB is newly listed on five C2C exchanges covering major countries and areas recently. In addition to that, the number of OKB new use cases reached 36, including 11 platform-empowered use cases and 25 external use cases.
Besides, through a buy-back & burn scheme and the token economy model, OKB is now ranked among the top 20 global cryptocurrencies by market capitalization with approx. USD110 million daily average trading volume in C2C market.
Now, OKB is being turned into a global token. Thus, to occupy the C2C market, the first step for users to get into crypto world is crucial. OKB is now on OKEx C2C market, accounting for approx. USD110 million daily average trading volume from tens of thousands of users.
Besides, OKB is also listed on ALINIEX, Bvnex, two major C2C exchanges in Vietnam and Bitsonic, Probit, two major C2C exchanges in South Korea.
Apart from expanding transaction methods, OKB also made huge improvement in expanding use cases. The report shows that the number of OKB platform-empowered use cases has increased to 11 and teamed up with 25 partners to build the OKB ecosystem, which means, OKB is not only a token based on OKEx, the native token on the soon-released OKChain and OKDEx and the only accepted token for OKEx jumpstart, but also expanded to other industries, like network security (Slowmist, Beosin, Certik), finance service (13 platforms including LinkEye, Molecular Future, etc.) and lifestyle (9 platforms including Tripio, BitTorrent, etc.)
For example, OKB holders can book their stay at 450,000+ hotels worldwide with OKB on Tripio, the world's first decentralized travel booking marketplace based on blockchain.
At the end of the report, it also disclosed some details of OKChain and OKDEx. OKChain is currently at the final development stage and its testnet will be launched soon. As the first Defi application OKDEx will also be available on OKChain by that time.
SOURCE OKEx
ANSYS Accelerates Electronic Product Design And Signoff For Global Custom ASIC Leader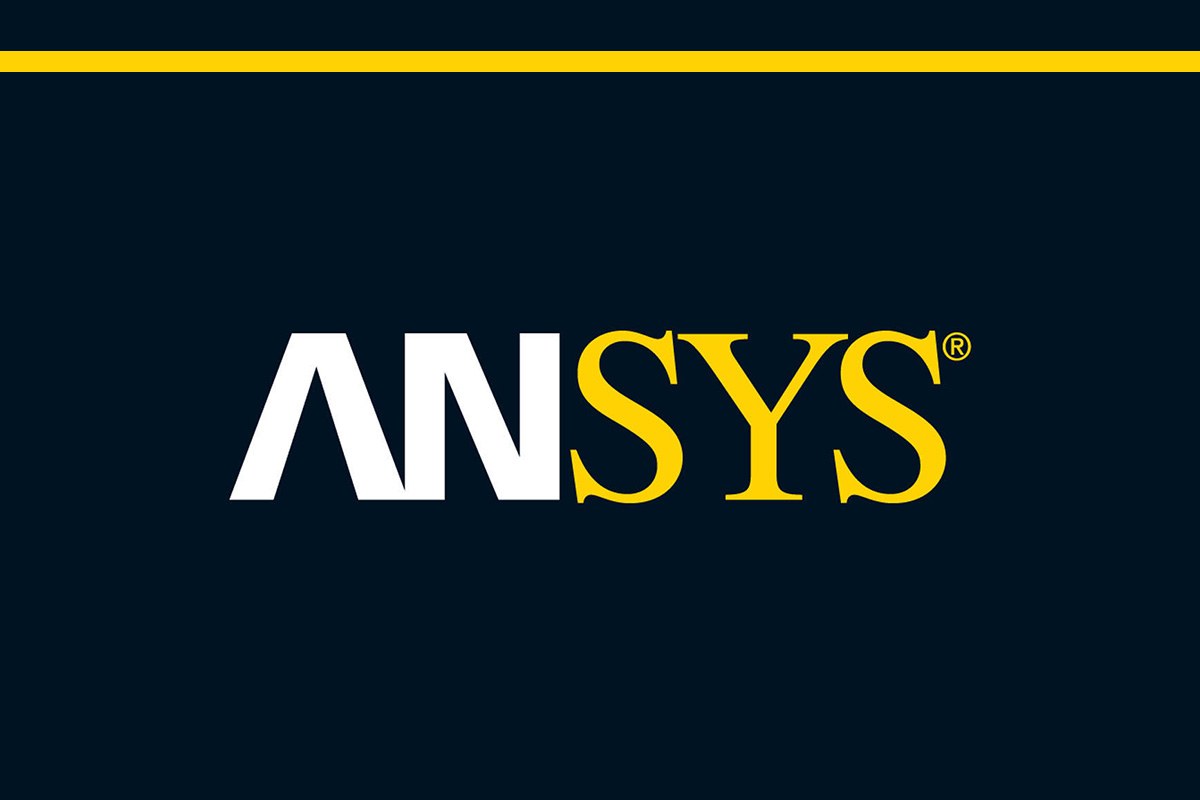 Global Unichip Corp. (GUC), the global custom application-specific integrated circuit (ASIC) leader, has adopted ANSYS (NASDAQ: ANSS) to support its unmatched combination of advanced technology, low-power and embedded CPU design capabilities.
Providing advanced ASIC services that meet the needs of today's innovative technology enterprises requires a fast introduction, timely resolution to customer problems and successful signoff. GUC selected ANSYS® RedHawk-SC™ to support the significant needs of its customers by effectively executing designs with more than one billion device instances and completing the full-chip systems-on-chip (SoC) power integrity and reliability signoff in less than two days.
ANSYS RedHawk-SC is built on ANSYS® SeaScape™ — the world's first custom-designed, big data architecture for electronic system design and simulation. ANSYS SeaScape features big data architecture for electronic system design and simulation and provides elastic compute scalability to enable rapid design iteration, increased scenario coverage and greater accuracy for full-chip SoC signoff for advanced nodes. ANSYS RedHawk-SC's actionable analytics provide designers with key insights to prioritize design fixes and enable easy viewing and querying of large design databases in minutes for faster debugging. Efficient hardware utilization makes the platform ideally suited for high-performance computing, artificial intelligence and datacenter applications.
"GUC is committed to providing world-class custom ASICs to help elevate prospective systems and integrated circuit (IC) companies' market-leading positions," said Louis Lin, senior vice president, GUC. "As IC manufacturing processes become more complex, there are more elements to simulate and compute during chip design and verification to ensure reliability and minimize power loss. ANSYS helps us minimize this complexity, speed our time to market and reduce development costs. Our partnership with ANSYS has been a cornerstone in helping our clients succeed in the IC market."
"As a custom ASIC leader, GUC requires cutting-edge solutions for fast and accurate results," said John Lee, vice president and general manager, semiconductor business unit at ANSYS. "RedHawk-SC meets the market's unique needs for addressing multiphysics challenges — we are seeing an influx of customers deploying RedHawk-SC for the most complex product and design signoff."
SOURCE ANSYS, Inc.
The first global, stabilised, digital currency controlled by its holders, SAGA (SGA) lists on global cryptocurrency exchange Liquid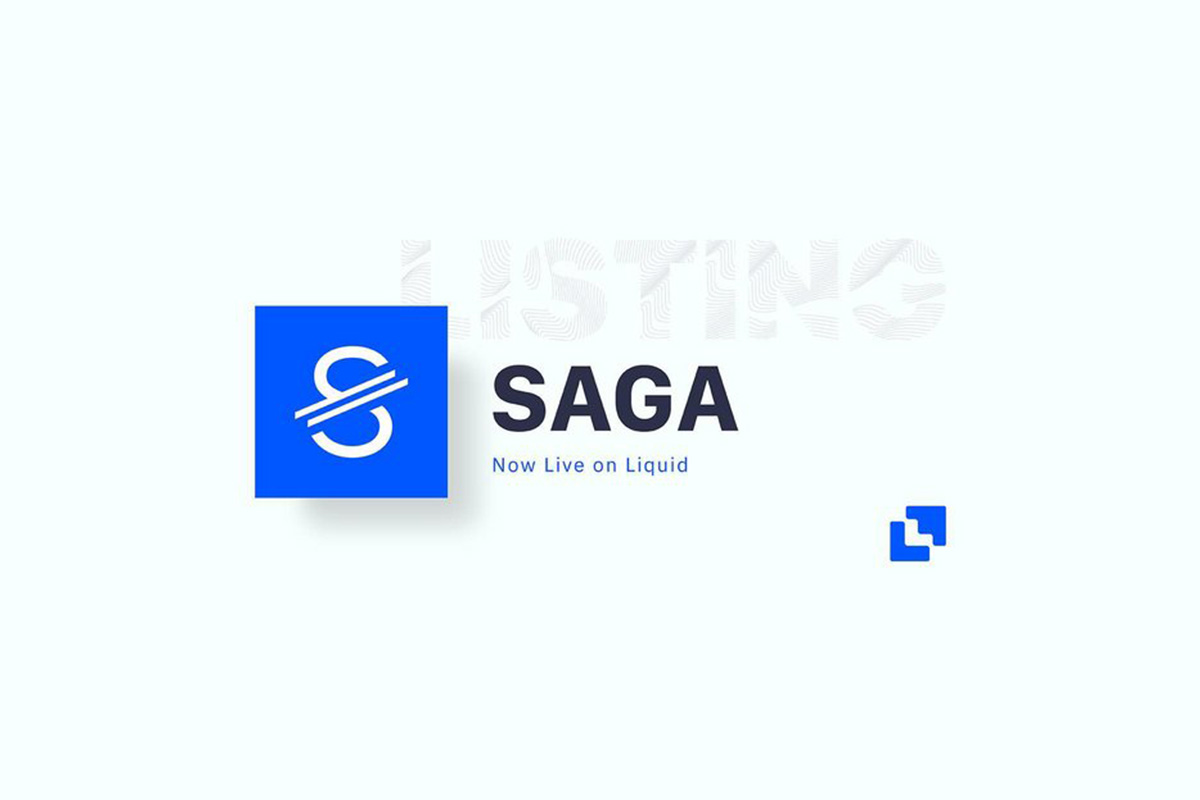 Global cryptocurrency platform "Liquid.com" today announced that it is the first exchange to list Saga token (SGA) for secondary trading.
SGA is the first global, stabilised, digital currency controlled by its holders and will allow global citizens to store and move value without friction across borders. It complements existing national currencies and offers a store of value outside the remit of national government and banking structures.
In order for SGA to serve as a global currency, it is fully backed by a strong basket of national currencies that replicate the International Monetary Fund's SDR. Based on the SGA's market movements, measured by the number of tokens issued, the Saga monetary model will gradually diminish reliance on the reserve as users' confidence in SGA grows. Together, these measures are designed and implemented to reduce price volatility while allowing SGA to grow beyond a simple fiat-backed / pegged stablecoin.
SGA holders will also be the masters of the currency and, as a result, they will govern the Saga economy through a variety of voting mechanisms, designed to facilitate genuine representation of participants – balancing between identity and stake – and to generate long-term success for the currency. Holders will have to undergo an online Know Your Customer (KYC) process that ensures compliance within Anti-Money Laundering (AML) standards while maintaining their privacy.
The Saga token will initially be traded against the USD, Bitcoin and Ethereum, while more trading pairs are expected in the future.
"After in-depth conversations with our advisors and months of carrying out our own market research, we decided that Liquid is the ideal exchange partner for Saga. Liquid is one of the largest and most reputable cryptocurrency exchanges, offering customers a secure way to trade and hold SGA," said Saga Founder Ido Sadeh Man. "Listing SGA on Liquid is an important milestone in bringing the Saga token to market."
"We are delighted to offer Liquid customers the opportunity to buy and trade SGA. We believe SGA offers our traders an interesting opportunity as we see great value in Saga's approach of replicating the mechanics of central bank national currencies and applying them on a global scale," said Liquid's CEO and co-founder, Mike Kayamori. "At Liquid, our core values are transparency and compliance, and as these are two key properties of SGA, a partnership between Liquid and Saga was a natural match."