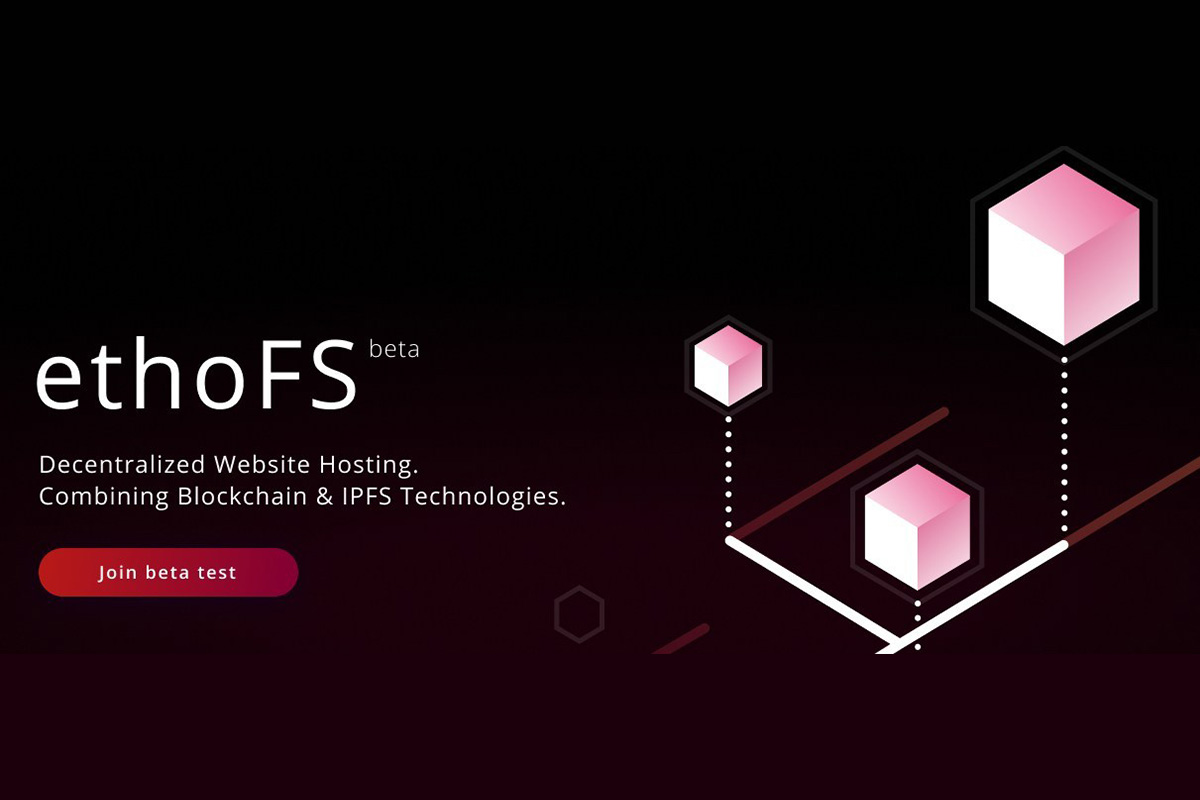 Chris J. Terry, Internet Industry Veteran, Joins Open Source Blockchain Project Ether1.org
Ether-1 is a first ever user-friendly blockchain based web hosting platform combining the power of Ethereum and IPFS for a truly seamless solution dubbed "ethoFS" that can be utilized by individuals, NGOs, SMB, or the Enterprise.
In addition to advanced technology the Ether-1 project also is instituting a unique community driven decentralized management protocol executed on blockchain and via smart-contract. The Ether-1 project's tag line is "Decentralize Everything."
The ethoFS solution has been in development and alpha-testing since May of 2018. The project is now ready for early adopters and beta-testing based on recent milestone achievements. "We have been at this for 18 months and the time has come to take it to the next level," stated James Reilly, the project's founder. Mr. Reilly continued, "We need to bridge the gap between cutting-edge technology and the real-world; that is where Chris comes in. The entire team is excited to have someone on board with his experience."
Mr. Chris J. Terry founded Florida Internet Corporation in 1995, one of the very first ISPs in the world. Florida Internet was acquired by Verio Inc., in 1998 and subsequently sold to NT&T of Japan. Next Mr. Terry founded HostLogic Inc., an Application Servicer Provider (ASP) which was one of the original SAP cloud-hosting companies. Mr. Terry continued his entrepreneurial efforts, with other startups and activities too numerous to mention. Most recently he founded Veriifable AG of Switzerland, a blockchain based solution for Enterprise Resource Planning Systems.
"I have been involved in technology for 25 years with some wonderful people and solutions, but I never done anything in open-source; yet almost all my success has been based on using open source code," says Mr. Terry. He further stated, "It's time to do something completely different, it is time to be part of the open source movement. The Ether-1 project is a game-changer; not just the technical platform but entire decentralized approach."
SOURCE Ether-1
OKEx Launches USDT-margined Perpetual Swap Trading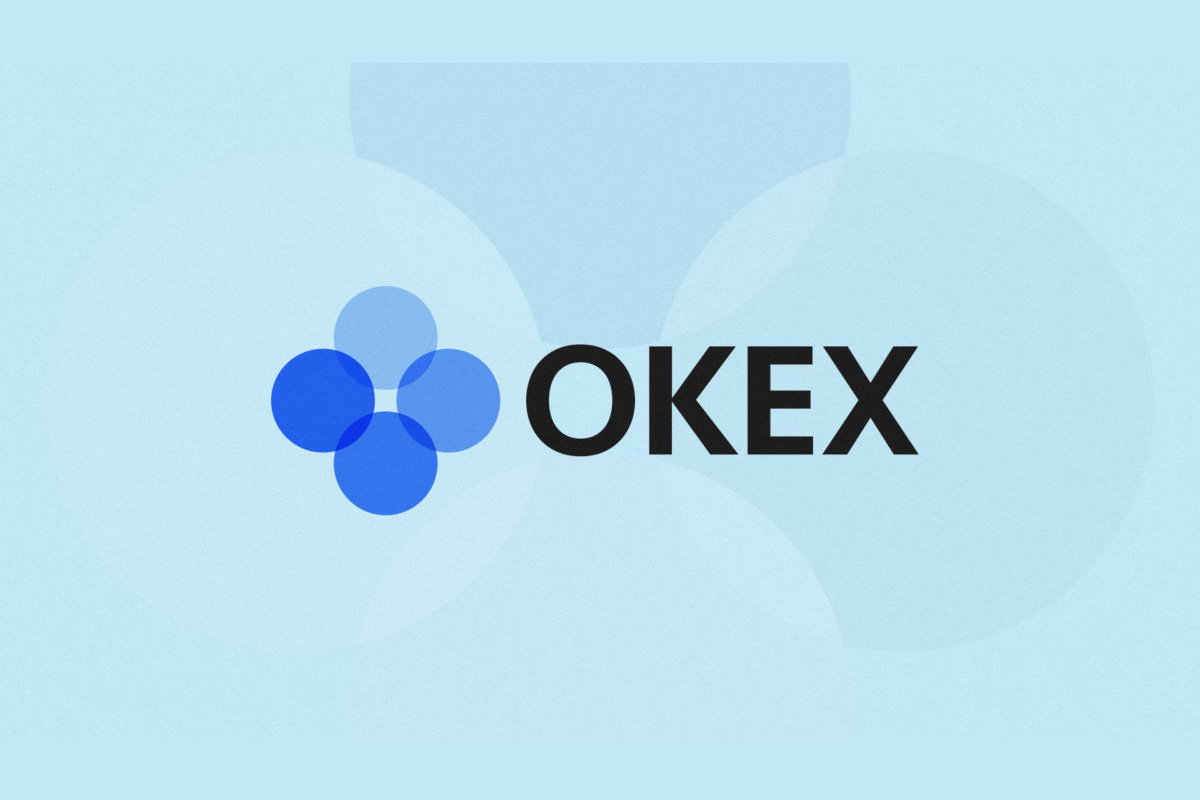 OKEx (www.okex.com), the world's largest futures cryptocurrency exchange, is set to launch the USDT-margined Perpetual Swap Trading, a linear contract, on December 16, 2019, after the recent launch of USDT Futures Trading. While it allows users to long or short a position to profit from or hedge against the rise or decline of a digital asset's price, there is no contract expiry nor the need for roll-over. USDT-margined Perpetual Swap offers 9 types of trading pairs including BTC, EOS, ETC, ETH, LTC, BCH, BSV, TRX and XRP with a leverage level of 0.01-100x to maximize users' trading strategy.
OKEx Perpetual Swap, one of the most popular derivative products of its portfolio throughout the year, is a synthetic margin trading instrument that saves traders from the hassle of re-opening new positions and paying extra transaction fees for a new contract, making it an ideal instrument for long-term investment or risk hedging. Upon its launch, the trading volume of the never-expiring contract has continued to break its record high thanks to its well-received highly leveraged nature. The USDT Perpetual Swap is quoted and settled in USDT digital tokens, and each contract has a face value of fixed amount of digital token with no expiry date.
Key features of OKEx USDT-margined Perpetual Swap Trading include:
No contract expiry
Leverage level: 0.01 to 100x
Supported pairs: BTC, EOS, ETC, ETH, LTC, BCH, BSV, TRX and XRP
Daily Settlement
"OKEx has been at a stage where we kept evolving. We received great response from users after the launch of USDT futures trading last month. It has been a good example of us demonstrating our commitment in cultivating a good vibe in the derivatives space," said Jay Hao, CEO of OKEx. "Our goal is to provide a one-stop shop for professional and retail traders, offering both spot and derivatives product portfolio at one place. We're always working to meet the needs of users in a shifting global economy and cryptocurrency ecosystem."
OKEx has adopted an enhanced risk management system for derivatives, which includes:
Mark Price

 — Well-established mark price system to effectively avoid huge fluctuations and unusual liquidation
Tiered Maintenance Margin Ratio (TMMR) System — to avoid liquidation of large positions and its after-effect on market liquidity
Forced Partial Liquidation Mode — to eliminate the market impact caused by many liquidated orders
USDT Perpetual Swap Simulation
From now to December 11, 2019, users can try out the trading simulation to get familar with BTCUSDT, ETHUSDT and EOSUSDT perpetual swap and get a chance to win daily and grand prizes, totaling 50,000 USDT up. Participant can obtain virtual money of 10,000 USDT each to the Perpetual Swap accounts for trial trading, i.e. 30,000 USDT in total. The virtual money is only for USDT-margined Perpetual Swap Trading and cannot be transferred or withdrawn.
SOURCE OKEx
Famous Fighter Cung Le Joins Fight to Fame as Vietnam Ambassador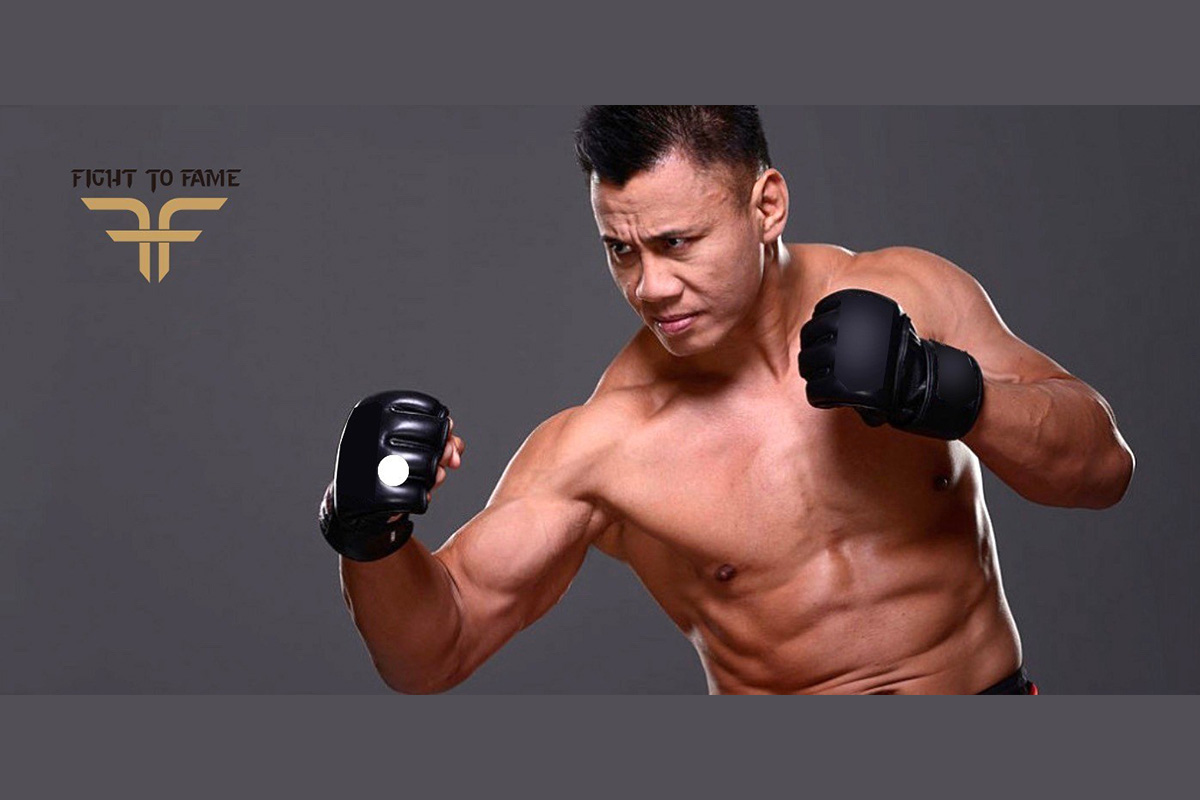 On November 29, 2019, Cung Le, who is a top fighter in Vietnam, officially signed on to become Fight to Fame BMS Action Star Ambassador for Vietnam. Previously, Fight to Fame has signed fighters such as Brazilian Jiu Jitsu legend & trainer to Hollywood stars, Rigan Machado; Roy Jones Jr, who was champion across four weight classes with seven world championship gold belts; as well as the No.1 boxing champion in South Africa Chris Van Heerden. Added to that list now is a top champion to come out of Vietnam, Cung Le.
When joining Fight to Fame BMS and becoming Fight to Fame's Vietnamese Action Star Ambassador, Cung Le said, "I feel excited and blessed to have been chosen as Fight to Fame BMS' Action Star Ambassador for Vietnam. I look forward to promoting the original blockchain, movie, and sports model of Fight to Fame worldwide to Vietnam, so that more athletes, fight fans, and audiences in Vietnam can learn about Fight to Fame and the FF tokens, and will hopefully tune in to our Fight to Fame Action Star Reality Show.  At the same time, I will call on athletes in Vietnam to sign up on our official website when registration begins next year.  I have nothing but love to all of my fellow athletes and sports fans across my country of Vietnam.  I hope you all can show the world the best that Vietnam has to offer through our upcoming fighting events and reality series, as Fight to Fame aims to create a new generation of fighting heroes. I will personally lead you into Hollywood, take part in Hollywood action movies, and earn the opportunity to also become Hollywood action stars."
Phillipe Diaz, Hollywood producer, director, CEO of Fight to Fame Film Committee, and chairman of Cinema Libre Studio, said, "Cung Le is new blood in global MMA champion ambassadors and plays a positive role in the development of Fight to Fame. Cung Le is an outstanding fighter, and a well-known action actor who has a lot of room for development in Hollywood. We plan to invest in several Hollywood action movies in 2020 which will feature Cung's many talents".
Tim Smithe, Chairman of the Fight to Fame Global Operations Committee, said: "Cung Le is a fighting hero, and will attract many athletes from around the world to come to Fight to Fame, and inspire them to register online for the chance to be apart of the next generation of fighting heroes. Our cooperation with Cung Le provides a stage for athletes in Vietnam to showcase their strength & abilities. At the same time, our FF token will bring opportunities for wealth & prosperity to athletes and fans alike across the great nation of Vietnam."
Cung Le is a highly respected Vietnamese-born American Action Star, retired mixed martial artist, Sanshou fighter, and kickboxer. He competed as a middleweight in the Ultimate Fighting Championship (UFC), holding a record of 2-2 with the organization. He is a former International Kickboxing Federation Light Heavyweight World Champion, having a professional kickboxing record of 17-0 before moving to mixed martial arts. Le is perhaps best known in mixed martial arts for competing in Strikeforce, where he defeated Frank Shamrock to become the second Strikeforce Middleweight Champion before vacating the title to further pursue his acting career, holding a record of 7-1 with the organization. Le also holds the record for the most consecutive knockouts in Strikeforce history — knocking out an impressive 6 opponents in a row.
Cung Le went from a championship fighter to become a Hollywood Action Movie Star. Le co-starred in the live-action Tekken film (based upon the popular martial arts fighting game), as well as a role in Fighting (alongside Channing Tatum). He also starred in the Hong Kong martial arts film Bodyguards & Assassins, marking the first time Cung Le had a fight scene with martial arts superstar Donnie Yen. Le also played Bronze Lion in The Man with the Iron Fists, a film directed by RZA. Since then, he has established his international status of Hollywood action movie star, and has won the enthusiastic love and kind praise of many movie and fight fans around the world – especially across southeast Asia. This Hollywood action star from Vietnam is a shining example of how a young fighter with nothing but a dream, hard work, and relentless dedication, can breakthrough in Hollywood – and become an idol and hero across Vietnam.
SOURCE Fight to Fame
Blockchain-Enabled Lightspeed Restaurant ePOS Launches in the U.K.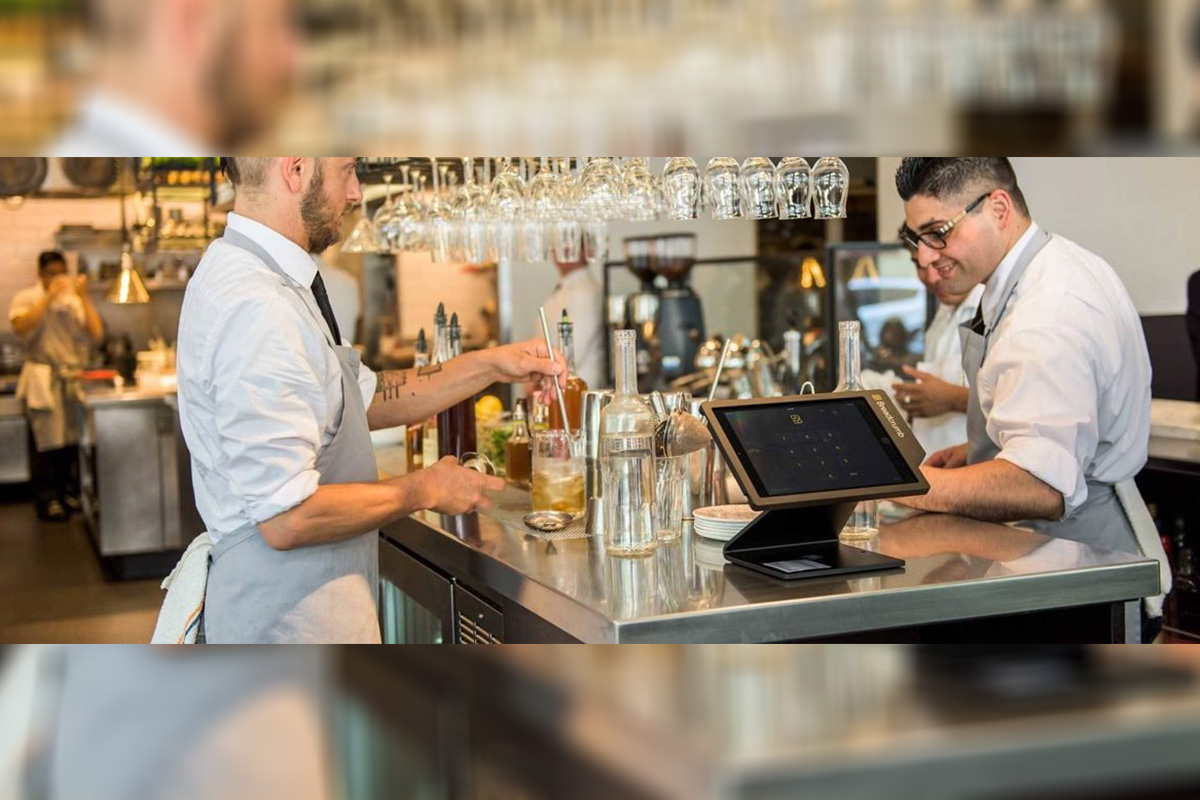 Lightspeed, a leading provider of omnichannel point of sale software, solutions and support systems for nearly 57,000 independent retail and restaurant locations worldwide, today announced the launch of a blockchain-enabled Lightspeed Restaurant platform in the U.K. The new platform enables full compliance with new Making Tax Digital regulations, and includes management capabilities for restauranteurs with multiple locations and entrepreneurs who put on large-scale events.
The new system integrates ePOS with proprietary blockchain technology to ensure compliance with tax regulations and help reduce complexity for restauranteurs related to billing and supply chain management. In practice, this ensures transaction history remains in the ledger forever, preventing deletion and editing and making record keeping entirely digital. It provides greater reliability, security and traceability for customers.
In addition, the new software incorporates serverless offline mode using peer-to-peer technology important for outdoor events, allowing restauranteurs to share data between terminals at venues with reduced digital infrastructure. It also has a scalable reporting platform built for big data.
"We continue to anticipate the needs of U.K. restauranteurs by simplifying complex reporting systems and catering to different business types," says Dax Dasilva, Founder and CEO of Lightspeed. "Restaurant owners can expect to see improved profitability, better management of resources, and enhanced security with blockchain technology."
SOURCE Lightspeed POS Inc.