Sina Amini and 'Team Transformers' Announced as Top Winners of Maybank GO Ahead. Challenge (MGAC) 2019
Reading Time:
2
minutes
After an intense 10-day competition, the Top Winners of the Maybank GO Ahead. Challenge (MGAC) 2019 were revealed at The Party in Kuala Lumpur. In its 8th instalment this year, MGAC, Maybank's award-winning, multi-disciplinary talent acquisition and recruitment programme remains an innovative recruitment platform to spot, build and nurture diverse, global talent.
Sina Amini from Iran came out the Global Champion of MGAC 2019 and was awarded an opportunity to pursue a two-week internship at any Maybank office around the world. Meanwhile, 'Team Transformers' comprising Finalists from Malaysia, Cambodia, the Philippines and Thailand emerged as the Global Champion, and walked away with an all-expenses paid trip to attend the Future Festival Chicago – an innovation conference that gathers all of Chicago's top innovators. 'Team Dark Knight', with Finalists from Malaysia, the Philippines, Indonesia, Iran, and Cambodia was the first runner-up and won an all-expenses paid trip to the Web Summit in Lisbon, Portugal where Fortune 500 companies, ground-breaking start-ups and world class speakers will gather later this year. The second runner-up went to team 'The Guardians of the Galaxy' comprising finalists from Hong Kong, Singapore, and the Philippines who will be attending the Singapore Fintech Festival.
"MGAC has taught me that you can do whatever you want if you put your mind to it and you've got to be open to taking on new challenges. The simulations we experienced have taught us to be resilient even when things are not in your control but having the Maybank team and our assessors guide us definitely helped us to keep moving forward and grow as individuals and a team," said  Lee Dai Wei, Team Leader of Team Transformers.
The ultimate reward for the shortlisted Finalists is a conditional offer to join Maybank in its entry-level pipeline programme, Global Maybank Apprentice Programme (GMAP), a two-year rotational management trainee programme to take on international assignments at any of the 18 Maybank offices globally.
"MGAC has definitely taught me a lot at every level – from the campus levels to the global finals which felt like 60 years packed into 10 days. The experience and steep learning curve that I've been on in the past 10 days was a real eye opener and such an incredible experience. I owe it to Malaysia because it was the first country that I came to after leaving Iran. Malaysia has always been the country I've come back to as it's helped me grow so much in the past years – and that's very crucial for me. I'm excited to continue learning and ready to start my journey with Maybank Malaysia," said Sina Amini, Global Champion of MGAC 2019.
With an all-new approach to progressive hiring, MGAC 2019 is redefined through the gamification of the programme to enhance the participants' user experience. Themed Challenge of Choice, the MGAC 2019 participants were also given free rein to sculpt their own experience in this competition – from choosing their teammates to the challenges they uptake – which added greater depth to the competition. A key differentiator introduced was the Resurgence Mode, which offered the participants who did not make it past Campus and National Levels a second chance to be apart of Global Finals via nomination from other finalists. Aimed at providing participants with a first-hand encounter with growing and sustaining a business in challenging environments, the Global Finals provided finalists the opportunity to manage the full business cycle of companies from various industries.
MGAC 2019 has seen an astounding 300% increase in participation from the previous year, clearly reflecting the popularity of the competition and its new approach amongst the new generation of hires. This year, Maybank received over 35,000 applications from more than 105 nationalities.
SOURCE Maybank
United Kingdom's Unicorn unveils blockchain services for all industries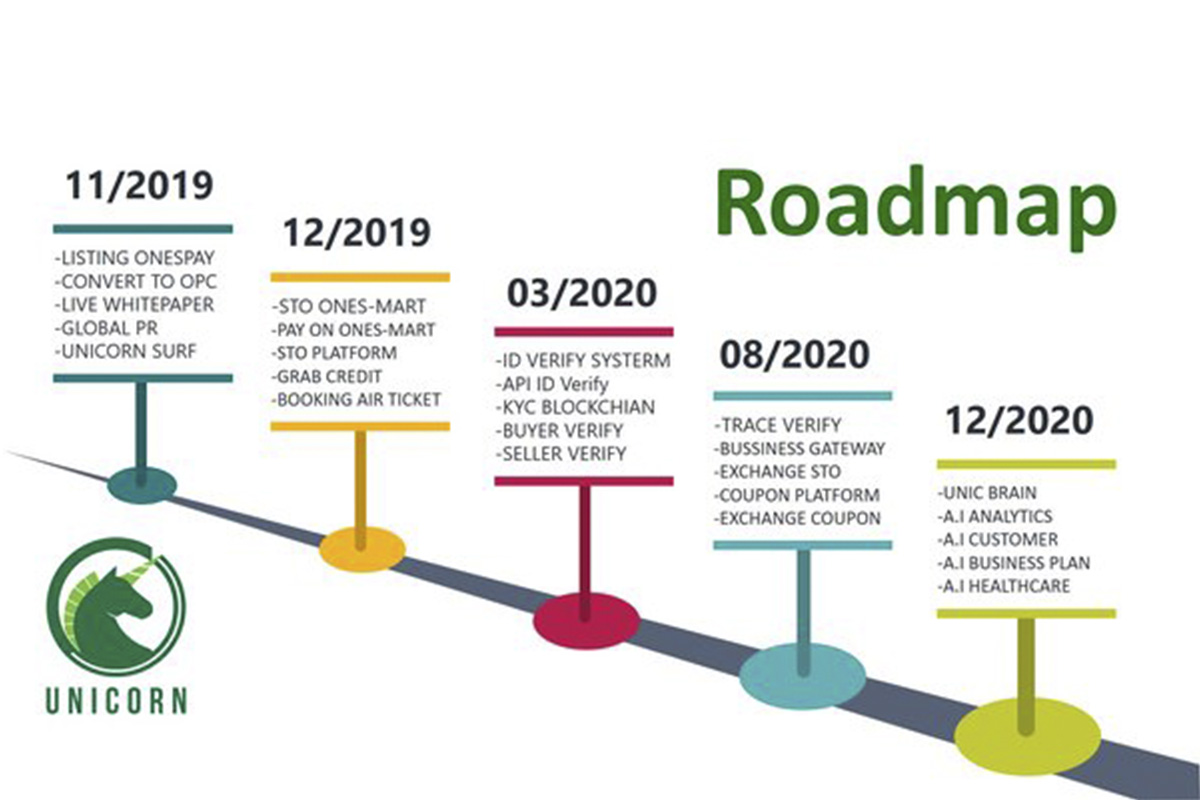 Blockchain has proven to be more than just a hype with a survey suggesting that as much as 10 percent of the global GDP could be stored on blockchain by 2025. Riding on this trend, UK technology company Unicorn is aiming to use its technology to further promote blockchain to different industries.
"Unicorn's technology will be an innovative step into Industry 4.0 and we will create a blockchain technology revolution that will comprehensively bring a positive impact to all areas and businesses in countries that Unicorn is targeting." Said Kim Waddoup, CEO of Unicorn.
Unicorn Surf: A secure and speedy network
At the core of Unicorn's business is the Unicorn Surf network which is operated by blockchain technology. The network is split into two to optimize speed and ensure the highest level of security. It is regularly upgraded to meet the needs of individuals and businesses. To optimize speed, Unicorn also applies data stratification to ensure data remains secure while transferring at top speed. For example, if data hasn't been processed within two to three seconds, Unicorn's second network will join into accelerate the processing speed.
To adopt smart contracts to industries beyond finance, Unicorn is utilizing the Hybrid Smart Contract with fundamental technical solutions to adapt various economic activities.
Unicorn provides blockchain education
Apart from providing blockchain technology services, Unicorn also strives to further promote this blooming technology. To each region Unicorn expands its operations to, the company will establish a legal entity or form a cooperation with local partners to support and research the use of blockchain technology. At the same time, the team will enhance the community education of this technology.
Unicorn helps businesses adapt to blockchain technology
For businesses, Unicorn provides the Business Gateway solution which enables easy connectivity for enterprises when accessing a blockchain technology platform. This also helps businesses handle operations such as raising capital, issuing bonds and stocks, marketing campaigns, managing human resources, and operating production processes.
Unic Brain is the first artificial intelligence platform built on blockchain technology used for education and training development. Automatically solving complex business models, this platform is expected to create core changes in this technology over the next decades and rival Google.
Unic Chain, meanwhile, is a global ecosystem of traditional businesses that applies blockchain technology and artificial intelligence to their operation model. Unicorn partners with different technology companies and online platforms to offer one-stop solution to clients. The partners include:
Google for using the processing system of map data
Facebook for processing the users' data
Booking.com to learn about travel habits and behaviors
Grab for shipping operations in different countries
Ones-mart.net which is a startup that creates an e-commerce supermarket chain between buyers and sellers around the world
Unicorn provides the highest level of security
To ensure safe and reliable storage and transfer of data, Unicorn utilizes the ID Verify Platform which provides multi-domain traceability and requires authentication by a third-party network. In the e-commerce industry, this system is used to verify sellers' data to determine they are real and trustworthy. In addition, all transactions are recorded for the buyer community to evaluate the sellers. This ID Verify Platform is also utilized to reduce other complex verification procedures.
Looking forward, Unicorn is looking to unveil the technical whitepaper of Unicorn Surf in November. Unicorn Fintech Company in the United Kingdom is responsible for promoting the company's technology worldwide.
In August 2020, the Unic Traceverify, an origin traceability platform will be launched. Targeting the commerce and agriculture sectors, this platform will provide transparency in product origin and transactions.
SOURCE Unicorn
Riot Blockchain Announces September 30, 2019 Quarterly Results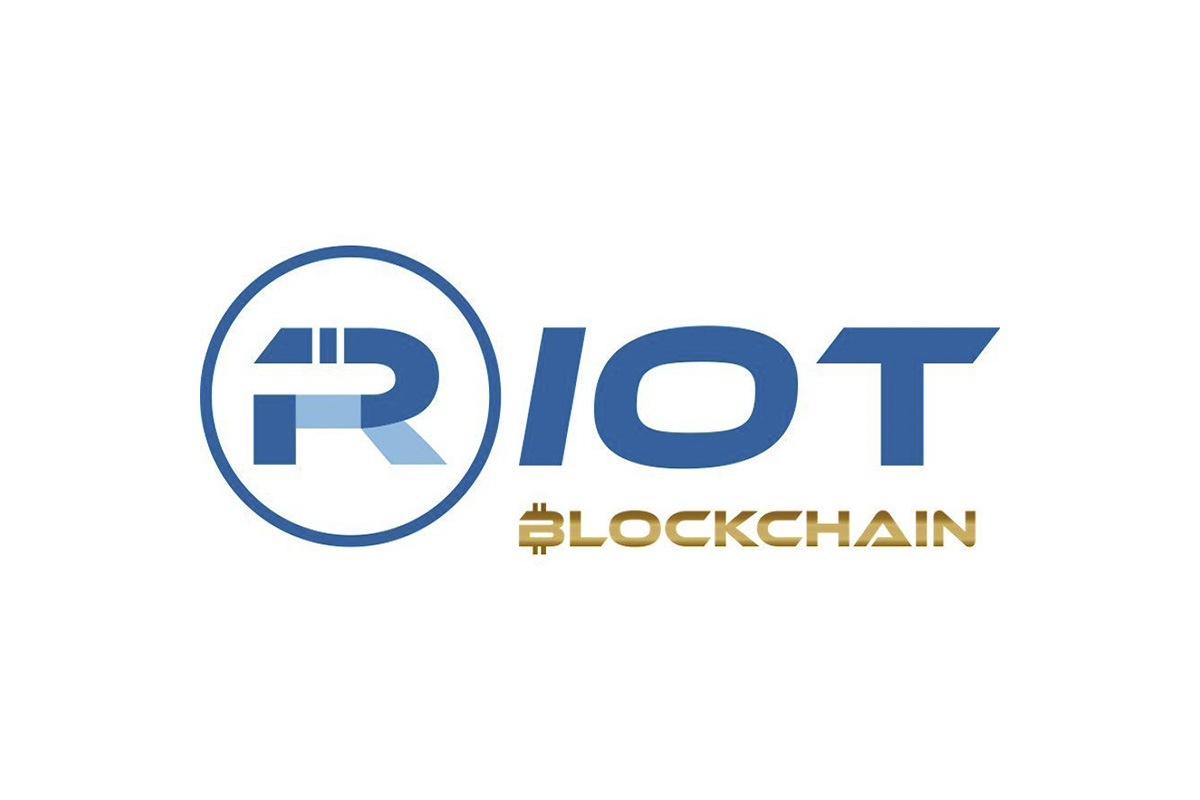 Riot Blockchain, Inc. (NASDAQ: RIOT) ("Riot" or the "Company") announced the filing of its September 30, 2019 Quarterly Report on Form 10-Q, which can be viewed on the Company's website or at SEC.gov.
Riot today announced financial results for its period ended September 30, 2019. The Company posted quarterly revenue of $1.7 million and raised a total of $23.6 million through its at-the-market offering ("ATM") during the nine months ending September 30, 2019.
Q3 Highlights:
Generated approximately 

$1.7 million

 in revenue on the production of 157.2 bitcoin, and 400.2 litecoin for the quarter. This compares to Q3/18 revenues of 

$2.3 million

 on the production of 319.3 bitcoin, and 1,182.2 litecoin. The industry faced continuing increases in the bitcoin difficulty index, increasing 61% during the latest quarter, which negatively affected BTC production and reported revenues.
The average price of bitcoin for the latest quarter was 

$10,382

, compared to 

$8,297

 in Q2/19 and 

$6,856

 in Q3/18.
Cash and digital currencies as of 

September 30, 2019

 totaled approximately 

$18.3 million

.
The Company received gross proceeds from the sale of shares of its common stock under its ATM of approximately 

$23.6 million

 at a weighted average sales price of 

$3.10

 per share during the nine months ended 

September 30, 2019

.
The Company's financial position improved across the three and nine months ended 

September 30, 2019

, with the Company reporting working capital of 

$16.5 million

 at 

September 30, 2019

 as compared to a working capital deficit of 

$(4.3) million

 at 

December 31, 2018

. Total stockholders' equity also improved to 

$28.2 million

 at period end, an increase of 

$23.7 million

 over the 

December 31, 2018

 balance.
Gross margin percent, computed as mining revenues in excess of cost of revenues (exclusive of depreciation and amortization), improved to 14% from 13% in the three-month periods ended 

September 30, 2019

 and 2018, respectively. Gross margin percent was 18% and 35% in the nine-month periods ended 

September 30, 2019

 and 2018, respectively.
Reduction in the Company's selling, general, and administrative expenses ("SG&A Expenses") to 

$1,762,000

 in Q3/19, from 

$5,970,000

 in Q3/18, a 70.5% decrease arising from ongoing expense reductions. SG&A Expenses reduced to 

$7,140,000

 from 

$16,314,000

 in the nine-month periods ended 

September 30, 2019

 and 2018, respectively.
Net loss in the three-month periods ended 

September 30, 2019

 and 2018, respectively, totaled approximately 

$(1.8) million

 and 

$(6.2) million

, or 

$(0.08)

 and 

$(0.46)

 /share. Net loss in the nine-month periods ended 

September 30, 2019

 and 2018, respectively, totaled approximately 

$(16.6) million

 and 

$(46.6) million

, or 

$(0.93)

 and 

$(3.56)

 /share.
Recent business update and highlights:
Riot has conducted two in-person meetings with its newly established Advisory Board over the past ninety days to begin and advance a dialog covering the Company's bitcoin mining operations, efficiencies and possible strategic next steps.  Riot previously announced establishment of an Advisory Board comprised of well-recognized creative leaders with a wealth of operational and strategic experience from across the blockchain space including: bitcoin software development, node projects, bitcoin education, start-up advisory, and venture capital/angel investing. The Advisory Board has been established to assist the Company in its strategic mission and enhance shareholder value through the advisors' industry-leading insights and vast network of innovators and pacesetters.
The previously disclosed Securities and Exchange Commission investigation associated with the subpoena received by the Company in April 2018 is still ongoing, and the Company has been cooperating with the SEC in that investigation.
Galaxy Digital Serves as Co-Manager of Silvergate's Initial Public Offering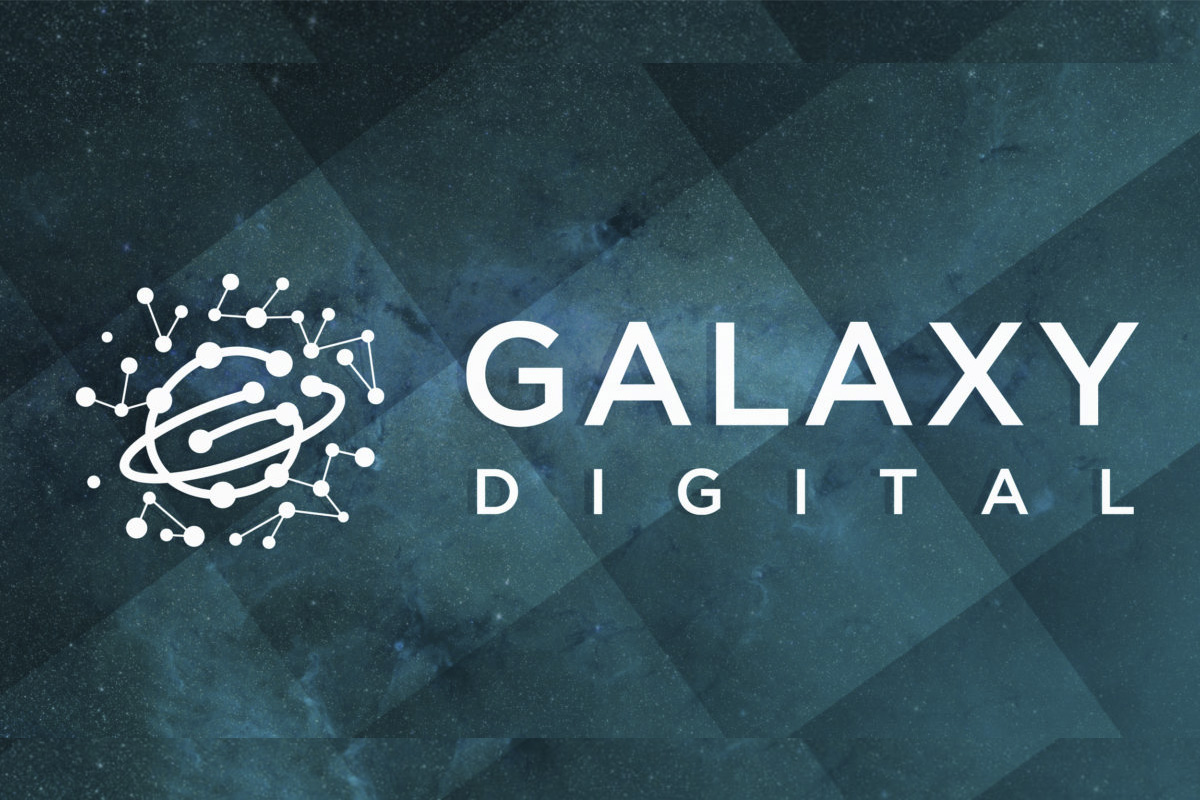 Galaxy Digital Holdings Ltd. (TSXV: GLXY; Frankfurt: 7LX) ("Galaxy Digital" or the "Company") today announced that Galaxy Digital Advisors LLC served as co-manager of Silvergate Capital Corporation's initial public offering of 3,333,333 shares of its Class A common stock at a public offering price of $12.00 per share.  Silvergate's common stock trades under the trading symbol "SI" on the New York Stock Exchange.
"Galaxy Digital Advisors is pleased to have served as co-manager of Silvergate's initial public offering," said Ian Taylor, Head of Advisory Services at Galaxy Digital.  "We are committed to building long-term relationships with leading companies in the digital asset and blockchain industry and leveraging  our expertise to complete additional offerings for an array of firms going forward."
SOURCE Galaxy Digital Holdings Ltd