Hortiflorexpo IPM Shanghai 2019: Making Further Progress
Reading Time:
7
minutes
The 21st Hortiflorexpo IPM Shanghai has been successfully launched from 20th to 22nd April 2019 in Shanghai New International Expo Center with almost 900 exhibitors and 52,362 visitors.
Organized by China Flower Association, managed by Shanghai Intex Exhibition Co Ltd and China Great Wall Exhibition, the 21st Hortiflorexpo IPM Shanghai has been successfully launched from 20th to 22nd April 2019 in Shanghai New International Expo Center. Being well known as the flagship exhibition in Asia's floriculture, horticulture and garden industry, Hortiflorexpo IPM Shanghai 2019 has welcomed 52,362 visitors and continues to enhance the new image and reflection which based on its international reputation and profession.
Refined classification, various features of exhibits with an expanded show scale
Compared with 2017's show, Hortiflorexpo IPM Shanghai 2019 has increased to 4 exhibition halls, covering nearly 50,000 square meters, with an exhibition area increased by 25%. On the basis of keeping the product categories, the show further optimizes the characteristic products of each hall and outdoor display, gardening landscapes and flower landscapes. It has gathered nearly 900 exhibitors from 30 countries and regions includes the Netherlands, Germany, France, Italy, Britain, Australia, Belgium, Poland, Denmark, Sweden, Spain, the United States, Canada, Israel, Turkey, Ireland, Estonia, Ecuador, Colombia, Ethiopia, Kenya, the United Arab Emirates, Japan, South Korea, India, Finland, Latvia, Mainland China, Hong Kong SAR and Taiwan.
During the show, countries and regions from the Netherlands, Germany, Ecuador, Colombia and Taiwan participated in the form of pavilions, which expanded the original scale and concentrated on displaying the latest products and concepts of this country and region. Fresh blood such as Estonia, Latvia, Spain and Finland have brought not only distinctive products, also broader business opportunities.
The field exhibits cover a wide range of fresh cut flowers, potted flowers, ornamental plants, green seedlings, seeds and bulbs, biotechnology, engineering design, floricultural materials, garden machinery, greenhouse, irrigation, tissue culture, garden furniture, urban landscape, cold chain preservation and various related products.
Diverse exhibits bring a refreshing look to the visitors and exhibitors. While maintaining the regular clients, the show also welcomes more domestic and foreign brands, such as home gardening leader – Karcher GMBH from Germany, Dutch high quality flowers – Holex Flower, the Israel seed expert – Danziger Flowers, garden and household soft outfit one-stop platform – EverGreen Shanghai and famous domestic rose brand – "Sirius Rose", etc.
Show feature of constant flower arrangement show and industrial forums
Hortiflorexpo IPM Shanghai 2019 features 16 world-renowned floral artists from Germany, Japan, South Korea, Taiwan and Mainland China to present their distinctive flower arrangement. Various floral arts such as European flower art, Japanese Sogetsu Ryu, Ohara Ryu, Chinese cultural flower arts has been live broadcasted by two large scaled LED screen during the 3 days show time. Surrounded by the bouquets of floral arts, the stage of Hortiflorexpo IPM Shanghai's flower arrangement show has attracted almost 3000 audiences. Floral artist includes:
Michael Liebrich — the champion of 2018 German Florist Designs, the first guest of 2019 IPM flower arrangement show. His flower design has unique style and technique, both colors and materials highlights his respect for nature.
Okamoto Sesyu –– lecturer of Sogetsu Ryu in Japan headquarter. She has carried out large-scale space installations in historical and cultural architectures such as Osaka city, her avant-garde art works have been praised by many people. Japan is not her only stage; she has been one of the representatives of Sogetsu Ryu to perform in Thailand business space at the 81st birthday celebration of the princess of Thailand. She also performs in Singapore for many times.
Wan Hong –– the founder of "Yi Hua Dao", devotes to spread Chinese flower culture. He is the champion of the first China Cup Flower Design Contest in 2002.
Myeon OH –– the founder of Oh Myeon Floral Art School. He has many awards including: the special award of 2005 Korea Cup Flower Design Contest and 2013 IHK Cup Flower Design Contest, as well as the 6th winner of 2019 World Cup Flower Design Contest.
Chen Chuixun – has amazing integration ability on deferent floral materials. He is the champion of 1997 Taiwan Cup Flower Design Contest and won the first place of International Overall Image Design of the 2010 Gentse Floralien Belgium.
As the other feature of Hortiflorexpo IPM Shanghai 2019, its industrial forums and conference continue to present different topics around the industry with the combination of latest trends, technologies and cooperation opportunities in worldwide. Those forums offer advanced business ideas, practical case studies and new trends which have attracted almost 1200 audiences and horticultural lovers during the show time. Together with the attendees, fringe programs have built a bridge that well integrates information communication, technological exploration and market operation.
1) Lecture of Flower Border in China
Recently, city landscape departments in China are paying more attention on the landscape of urban intersections and street gardens. As a leading city of city landscape design, Shanghai has accumulated a lot of experience. Shen Ruixue, the director of Shanghai Shangfang Garden Plant Institute, shared some cases of the utility of the new shrubs and perennial flowers in Shanghai.
2) Seminar on Sustainable Horticulture Development – Experiences in the Netherlands
The Agricultural Department of the Kingdom of the Netherlands Embassy in Beijing and Consulate General in Shanghaiorganized a seminar on Sustainable Horticulture Development – Experiences in the Netherlands. Four topics are focused: a.) Hi-tech Greenhouse Technology in the Netherlands; b.) Circular Horticulture – New practice; c.) Consumption Trends of Floriculture Products; 4.) New Concept Design of Flower Parks in the World.
3) Vertical Greening Forum – Ecological garden construction in Xiong An New District
Cooperated with China Green Roof Council, this forum focuses on the latest ecological garden construction in Xiong An New District and its hotspot. With both theoretical and practical content, this forum discusses the utilization of plants, vertical greening and sponge city and discovers its future prospect with industrial peers.
4) Garden Centre Form – Current Status of Chinese Garden Centre and Its Future Trend
It's only 10 years after Garden Center entered Chinese market. As a new model of horticultural retail, it is difficult to develop in China. How is the current status? What are the future trends? This forum has invited Li Cheng, the president of international garden center association (China branch) and Paul Geoffrey Pleydell (director of garden center) to share cases and interact with audience.
5) Breeding & IPR Forum – Workshop on Breeders for Ornamental Plants in China
It has been 20 years for China to develop its breeds of ornamental plant and IPR. In order to meet the needs of both domestic and abroad ornamental plant industry, this forum has invited domestic authorities, private breeders, practitioners of flower variety protection, international institutes and enterprises have a conversation about topics involving ornamental plant variety protection development and current situation in China, the way to protect the IPR of ornamental plants' new breed and the management of Holland cut flowers new breed.
6) A Face to Face Talk with Growers – Protective Flower Planting Seminar
In order to share the latest technology and experience of domestic protective planting among industrial peers, show management cooperates with Facility Agriculture Sub-Association of China and Greenhouse Horticulture Magazine to present this seminar. During the seminar, business running ideas, trends, technologies, marketing demands and current problems are shared and discussed with domestic flower growers and professionals.
7) Florist Operating Form -2019's New Trend of Florist Retail
Both upstream and downstream enterprises in the industries such as native florist store, wholesaler, base manufacturer and e-commerce mall have participated in terminal sales. How will the florists reform? Online and offline representatives are invited to analyze the new trend of China's florist retail market in 2019.
8) Home Gardening Forum – Garden Life Seminar of Huabaike (Shanghai)
With the upgrading domestic consumption recently, domestic horticulture consumption gradually moves towards the consumption market. This forum is jointly undertaken by the show management and Huabaike.com, with horticultural influencers invited to have a face-to-face talk with horticultural lovers.
9) Seminars
In addition to the forums, there are also industrial seminars to share the latest technology cases in 2019 and discuss its future trends.
Anti-corrosion Application of Cold Galvanizing Compound on Steel Structures of Green House Industry
The presentation introduces the anticorrosion application of ROVAL Cold Galvanized Compound on steel structures of greenhouse in Japan and offers useful experience with ROVAL Cold Galvanized Compound from its Japanese customers. It also mentions the technical difficulties in the development of Aqua ROVAL Cold Galvanizing Compound, and the results of the corrosion test, mechanical test and chemical resistance test of Aqua ROVAL Cold Galvanizing Compound showing that waterborne of ROVAL Compound has not weakened its anti-corrosion performance.
Greenhouse Automated Precision Growing (APG)
New growing system for massive commercial production in greenhouse is introduced. The system combines modern information technology, electrical automation technology, biotechnology, engineering technology, artificial intelligence technology, mechanical process principle and a series of results, import industrial automated production lines, to achieve automatic soilless cultivation and production of crops from sowing to mature harvesting.
International Garden Center Purchasing Fair
This meeting introduces some high-quality horticultural products such as the German flower pot brand "emsa", the Czech flower pot brand "Plastia", and the German flower pot brand "Lechuza", etc.
Outdoor landscaping display
In addition to various kinds of exhibits, there are 5 landscape design displays and 2 art displays throughout the exhibition site, which respectively created by industry leaders to construct unique spring plant landscape and floral arts. Traditional cultural collection, dazzling displays of flower art, as well as the real garden that covering hard landscape, soft decoration, flowers, waterscape, intelligent lighting, various designs make Hortiflorexpo IPM Shanghai 2019 a visual green gallery.
Exhibitor Feedback
Hortiflorexpo IPM Shanghai 2019 has nearly 900 enterprises from homeland and abroad to participate in the exhibition, with a wide variety of exhibits and a cluster of new technologies and products. The 3-day exhibition not only brings valuable professional information, technology and the bridge of trade communication to regular and new exhibitors, but also expands new market opportunities for them. The show has gained high recognition and evaluation from both domestic and foreign exhibitors.
Although its booth fee is not cheap, we are willing to take 72 sqm to display our products mainly because of its impressive results of participating in Hortiflorexpo IPM Shanghai. The reason why I particularly like Shanghai show is because of its well management and its special attention to details. What impresses us most is each reminding from the staff during the preparation and their efforts for making a successful show. Their details of management is very worthy for our own company.
By Wang Chengzhang, Xinchangxian Meicheng Horticulture
The biggest achievement of participating Hortiflorexpo IPM Shanghai 2019 is that there are greenhouse material suppliers from the whole industrial chain, which provides us with many purchase options. Because most of the visitors here are looking for purchasing greenhouse facilities, we hope the show to strengthen the promotion of greenhouse construction projects in the next show to attract more professional visitors. We are very satisfied with the show services.
By He Rui, M.Cohen Metal Industries Co Ltd.
Our products have been recognized by the market and the industry within only three days of the show. We have not only made deep contact with new and old customers, but also reached preliminary cooperation intention with well-known seed and seedling enterprises on site. We are very pleased with the results. Thanks to the show management!
By Wen Bo, Shanghai Trending's Tillandsia Garden lanscape
We are generally satisfied with this experience. We have received onsite orders and also strengthened existing business relations. Hortiflorexpo IPM Shanghai has not only helped to launch our business reputation among industrial peers, but also become our preferred stage to announce new products. The quantity of visitor, services of the show management and official contractor is well appreciated. See you at the Shanghai show next time!
By Tang Yimin, Suzhou Medas Co Ltd
Innovate the possibilities, become the possibilities
On the basis of adhering to the high quality and professional operation and service, The 21st Hortiflorexpo IPM Shanghai has come to a successful conclusion with the full support of domestic and foreign partners and exhibitors. Make further continuing progress. We sincerely appreciated the participation of the enterprises and the support from cooperative partners and media. Under the popularization of green lifestyle and personalized flower consumption in China, we will further improve the icon of "Hortiflorexpo IPM Shanghai" and make it into an international one-stop platform for industrial products, technology and trade. While combining the latest trend of world's flower horticulture, it is believed that Hortiflorexpo IPM Shanghai will promote China's flower horticulture industry up to a higher level.
SOURCE Shanghai Intex Exhibition Co., Ltd.
Unlocking Potential: Saudi Arabia's ICT Market Insights Revealed by Infinium Global Research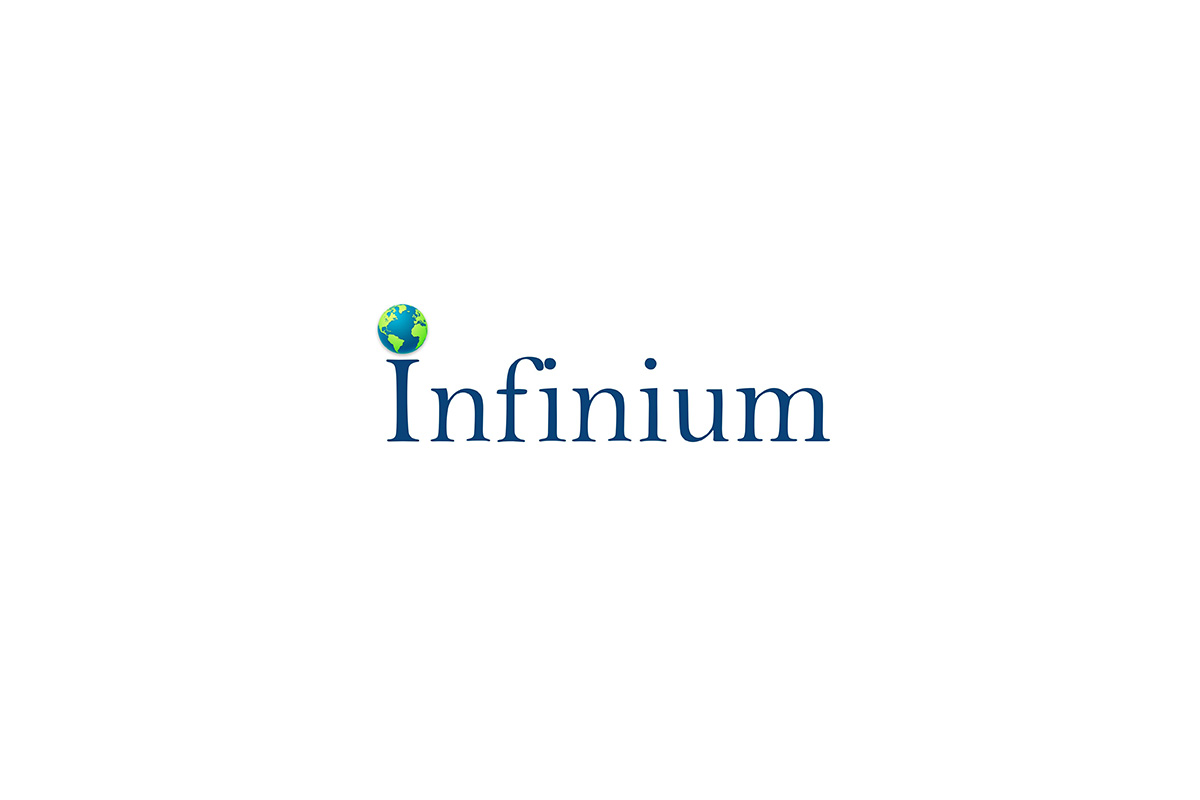 In recent years, Saudi Arabia has demonstrated remarkable progress in modernizing its Information and Communication Technology (ICT) sector. This transformation is driven by strategic initiatives from the Communication and Information Technology Commission (CITC), which has prioritized enhancing market competition through regulatory flexibility, transparency, and collaborative efforts. Notably, the International Telecommunication Union (ITU) recognizes Saudi Arabia as a leader in the Arab State region, achieving a "generation 4" (G4) status in the ITU Global ICT Regulatory Outlook 2020. Within the Middle East and North Africa regions, Saudi Arabia stands as one of the largest markets for Information and Communication Technology. With its strategic geographical location, Saudi Arabia is well-positioned to emerge as a hub for technology services and cloud computing, boasting global connectivity access via the Red Sea, thereby serving markets in Europe, Asia, and Africa. As a G4 country, Saudi Arabia effectively integrates ICT regulation with a separate regulatory authority vested with enforcement powers. This authority operates with a clear mandate, overseeing a fully competitive market while safeguarding consumer interests under the "generation of regulation" model. Projections indicate that the Saudi Arabian ICT market is expected to experience a 5.6% growth in 2023, reaching a total value of $33.43 billion in 2022. This growth is predominantly driven by hardware expenditure, accounting for 58.5%, followed by services (30.4%), and software (11.1%).
More Insights on this report, Speak to Our Analyst: https://www.infiniumglobalresearch.com/contact-us
Key Business Opportunities and Factors Driving ICT Growth in Saudi Arabia:
Cloud Adoption Surge: Anticipate a robust migration to cloud computing, as organizations increasingly embrace Infrastructure-As-A-Service and Platform-As-A-Service solutions.
Emphasis on Edge Computing: Expect increased investments and collaborations in edge computing, facilitating the successful deployment of emerging technologies and use cases.
IT Services in the AI Landscape: IT services providers have the opportunity to design and implement innovative business models while effectively managing data and infrastructure.
Emerging Technology Integration: Witness a growing demand for industrial and intelligent automation, coupled with seamless integration with future technologies like IoT, AI, and Blockchain.
Green Data Centers: Anticipate a surge in green data center initiatives, data center consolidation efforts, and policy changes aimed at enhancing data center sustainability.
Driving Forces for ICT Growth:
Saudi Arabia's ICT expansion is propelled by rising personal incomes and a growing pool of specialists committed to advancing leadership in connectivity and information technology. Additionally, the nation boasts a robust economy, political stability, a youthful demographic, and national policies that prioritize economic diversification. Factors such as increased foreign direct investment (FDI), a burgeoning ecosystem that supports ICT innovation and entrepreneurship, a thriving telecommunications sector, and a growing IT service industry collectively stimulate ICT investments in Saudi Arabia.
Investments:
Saudi Arabia is embarking on a new era of digital innovation, with ICT spending projected to exceed $34.5 billion this year, underpinned by significant foreign direct investment and a substantial $7 trillion development plan for the giga project. In 2023, the Saudi government is making noteworthy investments in key areas, including AI, IoT, cybersecurity, and data analytics.
In the realm of foreign direct investment, Saudi Arabia is incentivizing data center investments of $400 million, which create a minimum of 20 jobs with an average annual wage of $40,000, thereby qualifying for up to 30 years of tax savings.
Furthermore, as part of its commitment to digital transformation and preparation for the future economy, Saudi Arabia has unveiled investments exceeding $9 billion in its technology sector. These investments are spearheaded by a substantial $2.1 billion commitment from Microsoft to establish a super-scalar cloud infrastructure in the country, and Oracle's $1.5 billion investment to fortify the kingdom's cloud computing capabilities. Additionally, China's Huawei is contributing $400 million to enhance Saudi Arabia's cloud infrastructure.
The information and communication technology sector in Saudi Arabia are valued at SR134 billion, constituting 4.1% of the Kingdom's gross domestic product (GDP), emphasizing its growing economic significance.
During the forum, the Communications, Space, and Technology Commission (CST) announced that the ICT market in Saudi Arabia surged to a value of 154 billion in 2022, establishing itself as the largest and most rapidly expanding digital economy in the region. Additionally, Dr. Altamini emphasized that CST has introduced high-speed internet services in 21,000 villages across the nation, addressing the needs of over 5 million people and ensuring uninterrupted communication services. This underlines the substantial progress in the Kingdom's communication and technology infrastructure. Notably, 5G coverage in Riyadh has reached an impressive 53%, while exceeding 94% in other regions. The utilization of fiber optics has extended to 3.7 million users in Saudi Arabia, reflecting a dynamic shift towards advanced and high-speed connectivity solutions.
Opportunities:
The Ministry of Communication and Information Technology (MCIT) has been primarily focused on establishing a robust and advanced architectural framework to facilitate digital transformation across various domains such as e-commerce, smart cities, national data management, digital education, digital healthcare, and e-government. In line with Saudi Arabia's ICT strategy for 2023, the objectives include generating more than 25,000 employment opportunities within the sector, achieving a 50% expansion in the IT market size and technology development, and increasing the sector's contribution to GDP by $13.3 billion. The strategy also aims to attract international investments and promote the active participation of women in the field. According to the International Data Corporation (IDC), the Saudi ICT sector experienced an impressive 8% growth between 2019 and 2021, culminating in a total value of $32.1 billion.
In a move to bolster the resilience of the Supreme Audit Institution (SAI) through ICT solutions, the Saudi Fund for Improved SAI Performance (Saudi FISP) is facilitating the expansion and enhancement of ICT infrastructure. The Saudi Arabia General Court of Audit has generously allocated $1 million to be distributed among International Organization of Supreme Audit Institution (INTOSAI) members that require external assistance to advance their ICT infrastructure, thus fortifying the capabilities of these institutions.
Need Assistance? Send an Enquiry@ https://www.infiniumglobalresearch.com/contact-us
Vision 2030:
Saudi Arabia's Vision 2030 is focused on the bolstering of the ICT sector with the goal of forging a digital society, digital government, digital economy, and a forward-thinking future for the Kingdom. Within this framework, the Ministry of Communication and Information Technology (MCIT) establishes the groundwork for diversification and enhancing competitiveness. It revolves around three primary pillars, each delineating specific objective to be realized by 2030: fostering a dynamic society, fostering a prosperous economy, and shaping an ambitious nation via a well-crafted digital strategy, enabling a connected present and an innovative future.
Challenges:
Saudi Arabia encounters difficulties in both enlarging its domestic ICT workforce and attracting foreign talent. Moreover, sourcing local professionals with hands-on experience in cutting-edge technologies like cloud computing, mobility solutions, and cybersecurity proves to be a challenge. The nation also grapples with significant cybersecurity threats, further complicating its ICT landscape.
Main Players
IBM Middle East
Saudi Telecommunication company
Amazon.ae
Palo Alto Networks Saudi Arabian Limited Company
nybl
MapMetrics expands to peaq from Solana following addition of Solana compatibility to peaq's Multi-Chain Machine IDs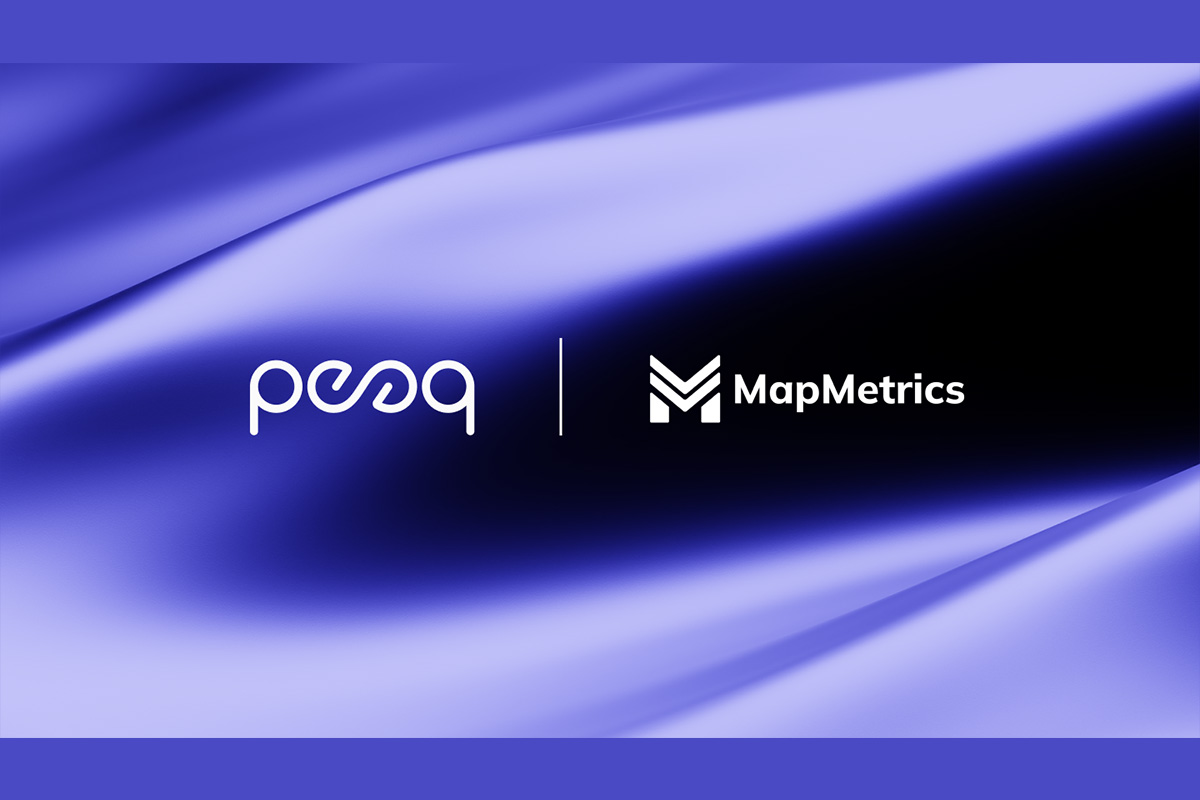 peaq, the blockchain for real-world applications, announces the expansion of its ecosystem and product offering. MapMetrics, a Web3 drive-to-earn navigation app, will leverage peaq as part of its decentralized physical infrastructure network (DePIN) powering a Google Maps-style service. The development comes as peaq adds Solana compatibility to its Multi-Chain Machine IDs.
A Solana-originating project, MapMetrics will leverage the now Solana-compatible peaq IDs to build functions of the MapMetrics DePIN on peaq. These will include assigning peaq IDs to the navigator devices on its DePIN, using these IDs to authenticate the data collected by these devices, and a community voting mechanism.
Free navigation apps have become trusty companions for countless people around the world, with Google Maps alone boasting over a billion users. But despite a lack of an upfront cost, they come with a price of their own. When something is free, you are the product; when navigation is free, your personal data is being monetized. From leveraging the user's position data for valuable insights on specific locations to serving them targeted location-based ads, the companies behind such apps profit from our sensitive data, sometimes without giving much thought to its privacy and protection. And in the case of massive companies like Google, they combine this data with the data sourced from all other Google-related data points to create digital models of ourselves, able to predict our behavior than ourselves.
MapMetrics is changing the equation by putting navigation on Web3 rails. It uses location trackers that enable users to share their anonymized data with the network, earning cryptocurrency and NFTs as rewards. While featuring its own ad engine, it makes sure that no private user data is exposed to the advertisers and shares the ad revenue with the community. It boasts 3,500 devices in the network and 5,000 users across 73 countries.
As part of its integration with peaq, MapMetrics will use peaq's Multi-Chain IDs to enable devices to connect with the peaq network. It will build and deploy some of the core functions powering its navigation DePIN on peaq, using peaq IDs to authenticate and sign the anonymized data that the devices collect. It will also tap peaq to build a community voting pallet — a building block that other projects will be able to use as well — which will enable the community to contribute to its Google Maps-style navigation service by adding the locations of speed cameras and other objects and validating it with votes.
This comes as peaq expands the compatibility of its peaq IDs to include Solana. Enabling this is an address map running as part of the peaq storage pallet, pallets being modules for building blockchains in the framework that peaq runs on. This map works like an address book, linking addresses of different standards used on various networks and thus enabling cross-chain communication and information exchanges.
For example, with this integration, a solar panel with an ID on Solana will be able to connect to an energy marketplace on peaq. The previous updates made peaq IDs compatible with Binance's BNB Chain, Ethereum Virtual Machine, and Cosmos. peaq's steps toward its Multi-Chain vision have already eased the transition for projects coming from Algorand and Polygon, and will now unlock new opportunities for MapMetrics and other projects in the Solana ecosystem.
The peaq ID compatibility expansion enables teams originating on Solana to expand and leverage peaq's DePIN functions without friction or fragmentation. With peaq Multi-Chain IDs, Solana-originated projects can easily tap peaq for some of their crucial functions.
"With its DePIN-focused functions and economics, peaq is the perfect home for DePINs," says Brent van der Heiden, CEO of MapMetrics. "We are excited to be joining this bustling ecosystem, and the newfound compatibility between peaq IDs and Solana addresses is making this process significantly more convenient."
"We believe in an open, Multi-Chain Web3 with seamless communication and value exchange between a plethora of protocols," says Till Wendler, co-founder of peaq. "By making peaq IDs compatible with Solana, we take another step toward bringing this vision to life — and it's invigorating to see excellent projects such as MapMetrics use this technology to solve real business problems with the DePIN model."
Global Blockchain Market Report 2023-2028 – Profiles of Key Players IBM, Oracle, Infosys, Wipro, Bitfury and More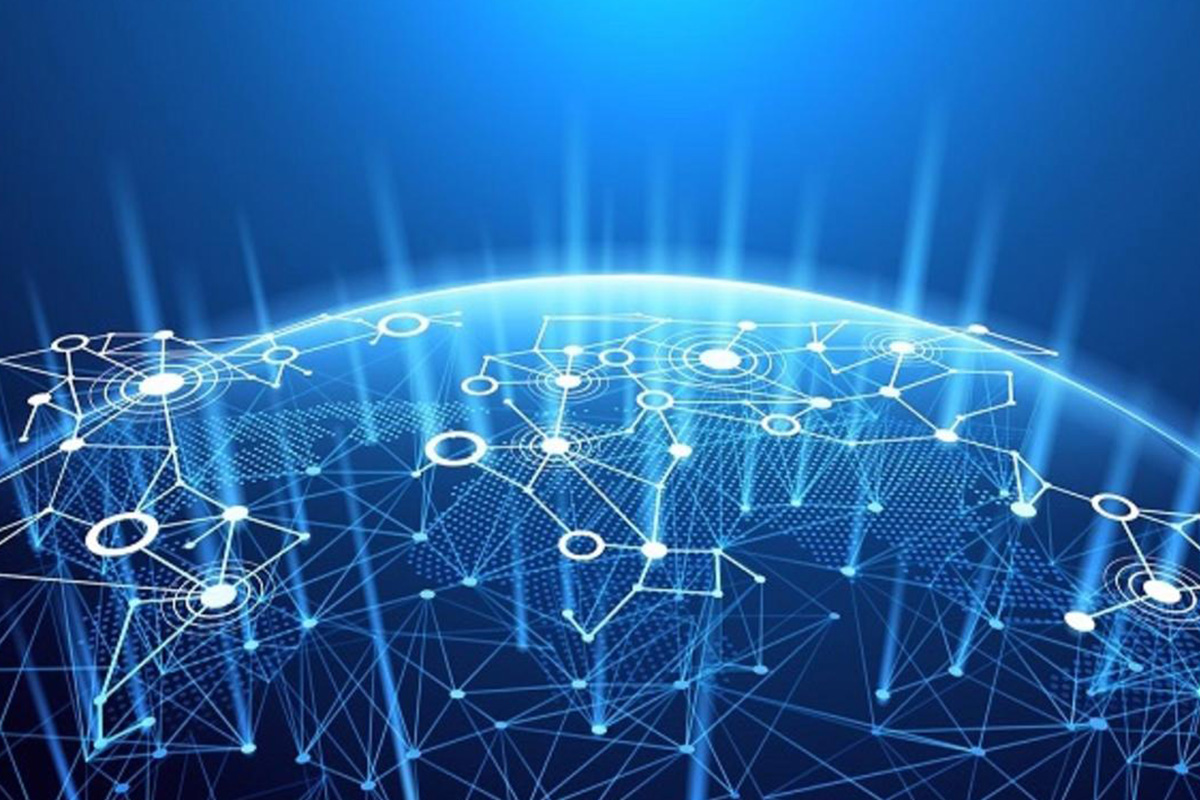 The "Global Blockchain Market: Analysis by Component, By Type, By Enterprise Size, By Application, By Industry Vertical, By Region Size and Trends And Forecast To 2028" report has been added to ResearchAndMarkets.com's offering.
Blockchain technology has been gaining immense traction in recent years due to its potential to enhance security, transparency, and efficiency across various industries. The global blockchain market, valued at US$11.02 billion in 2022, is expected to surge to a staggering US$265.01 billion by 2028, reflecting the growing demand for blockchain solutions and services.
Several key factors are driving this surge in demand for blockchain technology:
Digitalization: As industries continue to digitize their operations, blockchain is emerging as a crucial tool for enhancing data security and efficiency.
Favorable Government Initiatives: Governments worldwide are recognizing blockchain's potential to improve transparency and security in sectors like land registration, identity management, and voting.
Diverse Industry Adoption: Blockchain is finding applications across various sectors, including BFSI, retail, healthcare, and more, driving its widespread adoption.
Decentralized Applications: The rise of decentralized applications and services is fueling the need for blockchain solutions.
Cryptocurrency Usage: The increasing use of cryptocurrencies is boosting blockchain's significance.
Data Protection Awareness: Growing awareness of data protection and the need to safeguard against cyber threats like malware is contributing to blockchain's growth.
Additionally, notable trends such as the integration of artificial intelligence (AI) with blockchain, Blockchain as a Service (BaaS), the Non-Fungible Token (NFT) boom, and the growth of DeFi (Decentralized Finance) are shaping the blockchain landscape.
Market Segmentation Highlights:
Component: The global blockchain market comprises two main components: Solutions and Services. Solutions, offering essential technological infrastructure, customization options, and security features, claimed the majority of market share in 2022. Services, which provide specialized expertise for navigating blockchain complexities, are the fastest-growing segment.
Type: Blockchain is classified into three types: Public, Private, and Hybrid. Public blockchains, known for decentralization, transparency, and open access, dominated the market in 2022. Private blockchains, offering faster transactions and scalability, are the fastest-growing segment.
Enterprise Size: Large enterprises, with their complex processes and data management needs, held the majority of the market share in 2022. Small and medium enterprises (SMEs) are the fastest-growing segment, attracted by blockchain's scalability, accessibility, and potential for process optimization.
Application: Blockchain applications span seven segments: Payments, Exchange, Smart Contracts, Documentation, Digital Identification, Governance, and Others. Payments, revolutionizing cross-border transactions and remittances, accounted for the majority of market share in 2022 and are the fastest-growing segment.
Industry Vertical: Seven industry verticals are served by blockchain technology: BFSI, Government, Travel, Healthcare, Retail, Telecom, and Others. BFSI, aligning strongly with blockchain's principles, leads in market share and is also the fastest-growing segment.
Regional Insights:
North America

: The region, with a vibrant blockchain startup ecosystem, recorded the highest market share in 2022. The U.S., home to major players like IBM, Microsoft, and Amazon, holds a competitive advantage.

Asia-Pacific

: Rapid growth in this region is attributed to government support, a burgeoning financial sector, and a tech-savvy population. 

China

, with nationwide digital transformation and heavy tech investments, leads in the 

Asia-Pacific

 region.
Competitive Landscape and Recent Developments:
Key players in the global blockchain market are:
IBM
Oracle Corporation
Infosys
Intel Corporation
Wipro Ltd
NTT DATA
Huawei Investment & Holding Co. Ltd.
Hewlett Packard Enterprise
Amazon
Accenture
ConsenSys
LeewayHertz
Bitfury
ScienceSoft
As blockchain continues to evolve and disrupt industries, it is poised for exceptional growth with a projected CAGR of 69.9% during the forecast period of 2023-2028. Blockchain technology's blend with AI, coupled with its diverse applications, makes it a key driver of innovation in the digital age.
For more information about this report visit https://www.researchandmarkets.com/r/rgypes