Hemp Leader Restorative BotanicalsTM Doubles its Exhibit Space at NoCo Hemp Expo; Launches Urban AlchemyTM, a Line of High Potency CBD Oil and Vape Products
Reading Time:
4
minutes
Restorative Botanicals to Make Its Full Presence Felt at the 6th Annual NoCo Hemp Expo, the World's Largest Gathering of Hemp Industry Professionals, March 28-30 in Denver.
On the heels of being named one of the hottest products at Natural Products Expo West, Restorative Botanicals, the leading full-spectrum hemp supplements and functional foods manufacturer, based in Boulder, Colorado, is excited to unveil new items – and a new brand – at the upcoming NoCo Hemp Expo, the world's largest gathering of hemp industry professionals, March 28-30, in Denver.
At the 6th Annual NoCo Hemp Expo (NoCo6), Restorative Botanicals will showcase its line of full-spectrum hemp oil blends, plus its hemp-infused topical products, coffee, caramels, gummies and more. In addition, the company will debut a new brand, Urban Alchemy, featuring a line of organically grown, high potency CBD-rich hemp oil blends, vape products and related items.
"We look forward to meeting at NoCo6 with our longstanding customers, suppliers and friends who have supported the growth of Restorative Botanicals in the full spectrum hemp and natural products market,' said Jeff Cole, Restorative Botanicals' Director of Program Development, who will be a featured speaker on The Future of Retailing Hemp Products panel at NoCo6 on Friday, March 29. "We heard from many independent retailers at Expo West that their partnership with and the support they receive from Restorative Botanicals is super meaningful, and we take a lot of pride in that. We are committed to serving our retail partners with what we call our 'Retail Ready' full service sales and marketing program."
"NoCo6 also is the perfect place to introduce health-savvy consumers to our new brand, Urban Alchemy, which we believe will appeal to a younger, edgier audience, and will sell very well in cannabis dispensaries, natural products and other specialty stores," said Rick Bennett, Director of Sales and Marketing for Restorative Botanicals and Urban Alchemy.
A leading supporter of the NoCo Hemp Expo and the growth of the hemp market, Restorative Botanicals will be featured as a Tote Bag Sponsor at NoCo6 for the second year in a row. To accommodate the growth of its product line and the launch of a new brand, the company doubled its exhibition space and prominence at the 2019 show.
In addition to showcasing its bestselling gummies, coffee, caramels and tinctures, the company will introduce Urban Alchemy, beginning with vape products and a trilogy of CBD-rich, full-spectrum hemp oil blends that contain 750 mg of CBD (available in Pure HempTM, Orange TwistTM and Cocoa MintTM).
"One bottle of Urban Alchemy has three times the potency of the average industry blend," said Urban Alchemy Brand Manager Marcia Monaco. "These oils provide a functional, healthy high and a strong body buzz without the head fuzz—the best of all worlds."
Show Stopper
"We believe our vape pen will be a show stopper at NoCo6," said Urban Alchemy Brand Manager Marcia Monaco. "Inhalation of CBD through vaping can have a higher bioavailability than sublingual hemp oil extracts, as it enters the lungs and passes through to the bloodstream, making vaping a quick and efficient delivery method. Vape users experience a relaxed, focused and healthy full body buzz. Our revolutionary vape oil is sourced from organically grown Colorado hemp, farmed without the use of toxic, synthetic pesticides and fertilizers."
Urban Alchemy's vape pen uses a ceramic core heating technology that is free from heavy metals and toxins. Urban Alchemy's vape oil contains no cutting agents, propylene glycol, vegetable glycerin or MCT oil, "making our product the cleanest, healthiest vaping experience available on the market," Monaco adds.
Restorative Botanicals makes its hemp-derived products—including premium quality infused oils, highly functional topical creams and balms, specifically formulated pet blends, plus infused coffee and confections—from certified organic and registered Colorado hemp crops, extracted using a solvent-free, low-temperature CO2 process. This process preserves the plant's broad spectrum of beneficial compounds and optimizes its naturally occurring cannabinoids, terpenes, flavonoids, antioxidants and phytonutrients. These products are tested by an independent third-party laboratory to ensure quality and purity.
The company introduced Bolder GummiesTM – with 10 milligrams of full-spectrum hemp extract per piece – at Natural Products Expo West. These outstanding gummies have been universally praised as having best-in-class flavor profile. This is achieved by using full-spectrum hemp extract without isolates or water solubilizing agents such as surfactant or liposome coatings. Restorative's Bolder Gummies will be available for sampling at NoCo booth number 91.
Restorative Botanicals' non-psychoactive, hemp-derived blends are thoughtfully formulated with highly effective ingredients to produce a variety of unique and functional products that help balance and regulate the body's interconnected physiological systems, resulting in a variety of related benefits.
OKEx Launches USDT-margined Perpetual Swap Trading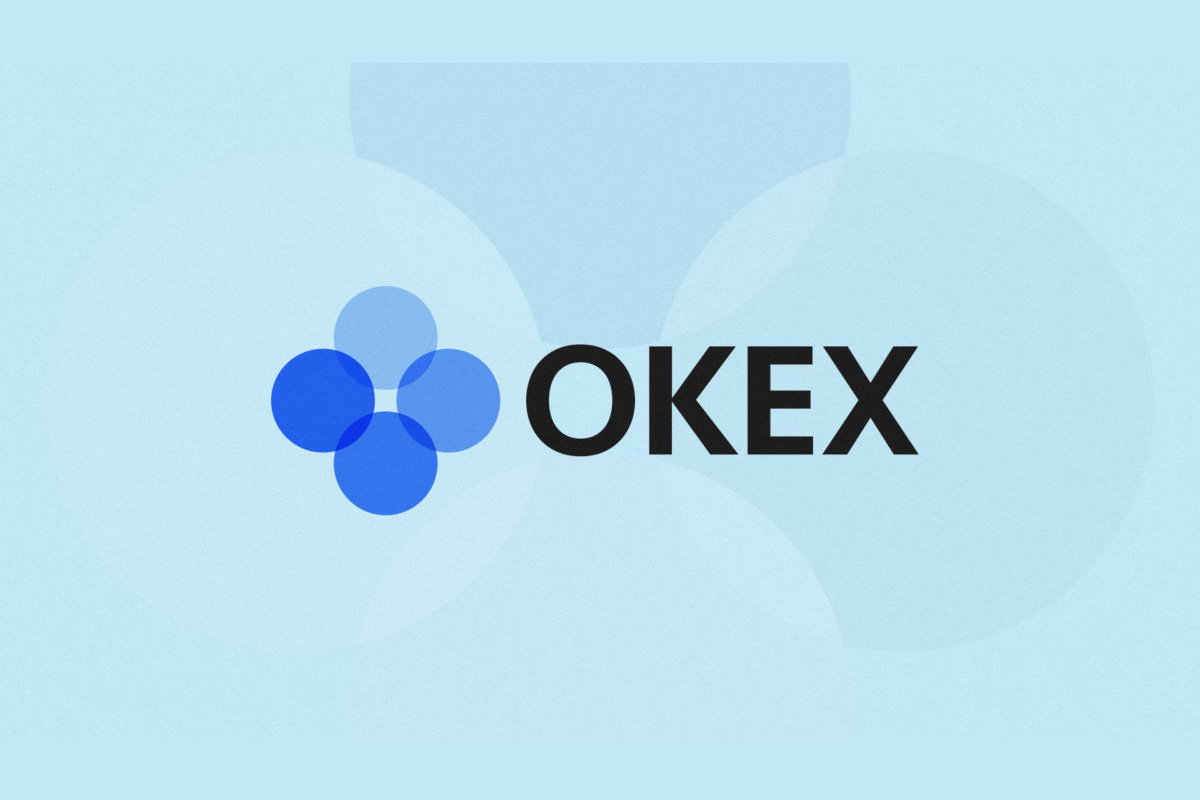 OKEx (www.okex.com), the world's largest futures cryptocurrency exchange, is set to launch the USDT-margined Perpetual Swap Trading, a linear contract, on December 16, 2019, after the recent launch of USDT Futures Trading. While it allows users to long or short a position to profit from or hedge against the rise or decline of a digital asset's price, there is no contract expiry nor the need for roll-over. USDT-margined Perpetual Swap offers 9 types of trading pairs including BTC, EOS, ETC, ETH, LTC, BCH, BSV, TRX and XRP with a leverage level of 0.01-100x to maximize users' trading strategy.
OKEx Perpetual Swap, one of the most popular derivative products of its portfolio throughout the year, is a synthetic margin trading instrument that saves traders from the hassle of re-opening new positions and paying extra transaction fees for a new contract, making it an ideal instrument for long-term investment or risk hedging. Upon its launch, the trading volume of the never-expiring contract has continued to break its record high thanks to its well-received highly leveraged nature. The USDT Perpetual Swap is quoted and settled in USDT digital tokens, and each contract has a face value of fixed amount of digital token with no expiry date.
Key features of OKEx USDT-margined Perpetual Swap Trading include:
No contract expiry
Leverage level: 0.01 to 100x
Supported pairs: BTC, EOS, ETC, ETH, LTC, BCH, BSV, TRX and XRP
Daily Settlement
"OKEx has been at a stage where we kept evolving. We received great response from users after the launch of USDT futures trading last month. It has been a good example of us demonstrating our commitment in cultivating a good vibe in the derivatives space," said Jay Hao, CEO of OKEx. "Our goal is to provide a one-stop shop for professional and retail traders, offering both spot and derivatives product portfolio at one place. We're always working to meet the needs of users in a shifting global economy and cryptocurrency ecosystem."
OKEx has adopted an enhanced risk management system for derivatives, which includes:
Mark Price

 — Well-established mark price system to effectively avoid huge fluctuations and unusual liquidation
Tiered Maintenance Margin Ratio (TMMR) System — to avoid liquidation of large positions and its after-effect on market liquidity
Forced Partial Liquidation Mode — to eliminate the market impact caused by many liquidated orders
USDT Perpetual Swap Simulation
From now to December 11, 2019, users can try out the trading simulation to get familar with BTCUSDT, ETHUSDT and EOSUSDT perpetual swap and get a chance to win daily and grand prizes, totaling 50,000 USDT up. Participant can obtain virtual money of 10,000 USDT each to the Perpetual Swap accounts for trial trading, i.e. 30,000 USDT in total. The virtual money is only for USDT-margined Perpetual Swap Trading and cannot be transferred or withdrawn.
SOURCE OKEx
Famous Fighter Cung Le Joins Fight to Fame as Vietnam Ambassador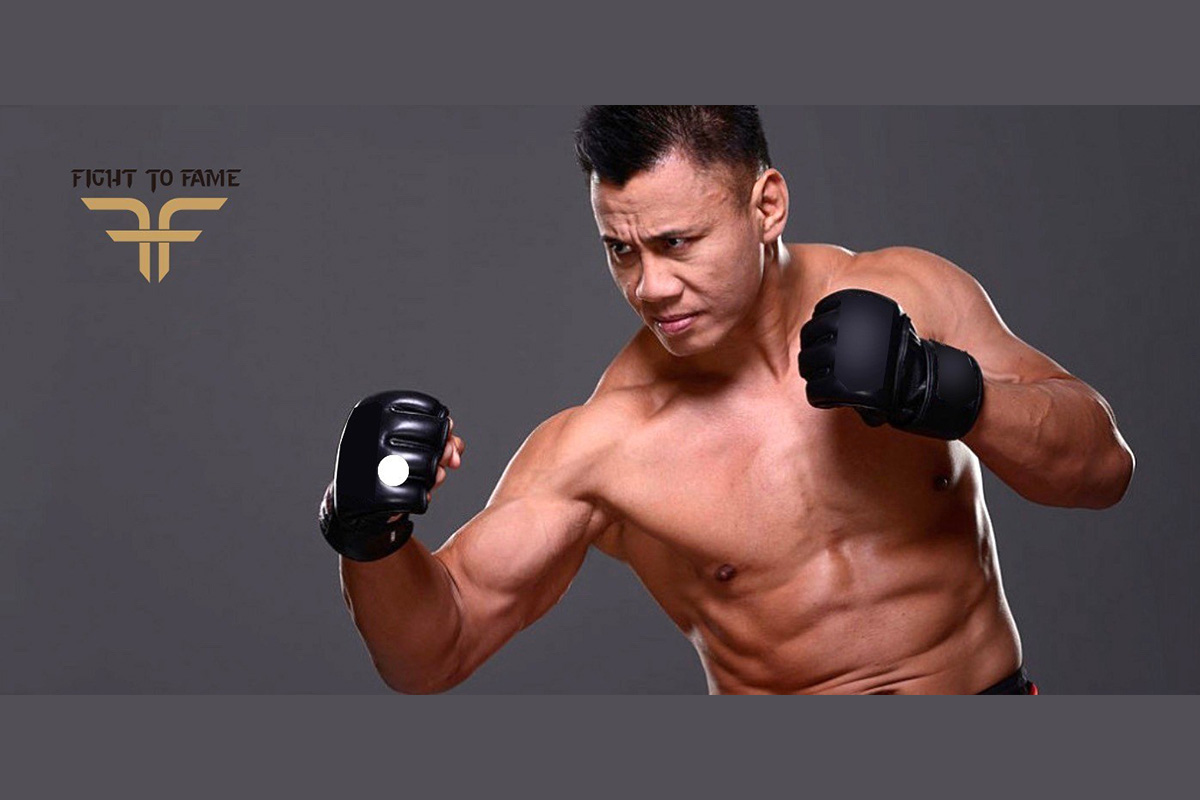 On November 29, 2019, Cung Le, who is a top fighter in Vietnam, officially signed on to become Fight to Fame BMS Action Star Ambassador for Vietnam. Previously, Fight to Fame has signed fighters such as Brazilian Jiu Jitsu legend & trainer to Hollywood stars, Rigan Machado; Roy Jones Jr, who was champion across four weight classes with seven world championship gold belts; as well as the No.1 boxing champion in South Africa Chris Van Heerden. Added to that list now is a top champion to come out of Vietnam, Cung Le.
When joining Fight to Fame BMS and becoming Fight to Fame's Vietnamese Action Star Ambassador, Cung Le said, "I feel excited and blessed to have been chosen as Fight to Fame BMS' Action Star Ambassador for Vietnam. I look forward to promoting the original blockchain, movie, and sports model of Fight to Fame worldwide to Vietnam, so that more athletes, fight fans, and audiences in Vietnam can learn about Fight to Fame and the FF tokens, and will hopefully tune in to our Fight to Fame Action Star Reality Show.  At the same time, I will call on athletes in Vietnam to sign up on our official website when registration begins next year.  I have nothing but love to all of my fellow athletes and sports fans across my country of Vietnam.  I hope you all can show the world the best that Vietnam has to offer through our upcoming fighting events and reality series, as Fight to Fame aims to create a new generation of fighting heroes. I will personally lead you into Hollywood, take part in Hollywood action movies, and earn the opportunity to also become Hollywood action stars."
Phillipe Diaz, Hollywood producer, director, CEO of Fight to Fame Film Committee, and chairman of Cinema Libre Studio, said, "Cung Le is new blood in global MMA champion ambassadors and plays a positive role in the development of Fight to Fame. Cung Le is an outstanding fighter, and a well-known action actor who has a lot of room for development in Hollywood. We plan to invest in several Hollywood action movies in 2020 which will feature Cung's many talents".
Tim Smithe, Chairman of the Fight to Fame Global Operations Committee, said: "Cung Le is a fighting hero, and will attract many athletes from around the world to come to Fight to Fame, and inspire them to register online for the chance to be apart of the next generation of fighting heroes. Our cooperation with Cung Le provides a stage for athletes in Vietnam to showcase their strength & abilities. At the same time, our FF token will bring opportunities for wealth & prosperity to athletes and fans alike across the great nation of Vietnam."
Cung Le is a highly respected Vietnamese-born American Action Star, retired mixed martial artist, Sanshou fighter, and kickboxer. He competed as a middleweight in the Ultimate Fighting Championship (UFC), holding a record of 2-2 with the organization. He is a former International Kickboxing Federation Light Heavyweight World Champion, having a professional kickboxing record of 17-0 before moving to mixed martial arts. Le is perhaps best known in mixed martial arts for competing in Strikeforce, where he defeated Frank Shamrock to become the second Strikeforce Middleweight Champion before vacating the title to further pursue his acting career, holding a record of 7-1 with the organization. Le also holds the record for the most consecutive knockouts in Strikeforce history — knocking out an impressive 6 opponents in a row.
Cung Le went from a championship fighter to become a Hollywood Action Movie Star. Le co-starred in the live-action Tekken film (based upon the popular martial arts fighting game), as well as a role in Fighting (alongside Channing Tatum). He also starred in the Hong Kong martial arts film Bodyguards & Assassins, marking the first time Cung Le had a fight scene with martial arts superstar Donnie Yen. Le also played Bronze Lion in The Man with the Iron Fists, a film directed by RZA. Since then, he has established his international status of Hollywood action movie star, and has won the enthusiastic love and kind praise of many movie and fight fans around the world – especially across southeast Asia. This Hollywood action star from Vietnam is a shining example of how a young fighter with nothing but a dream, hard work, and relentless dedication, can breakthrough in Hollywood – and become an idol and hero across Vietnam.
SOURCE Fight to Fame
Blockchain-Enabled Lightspeed Restaurant ePOS Launches in the U.K.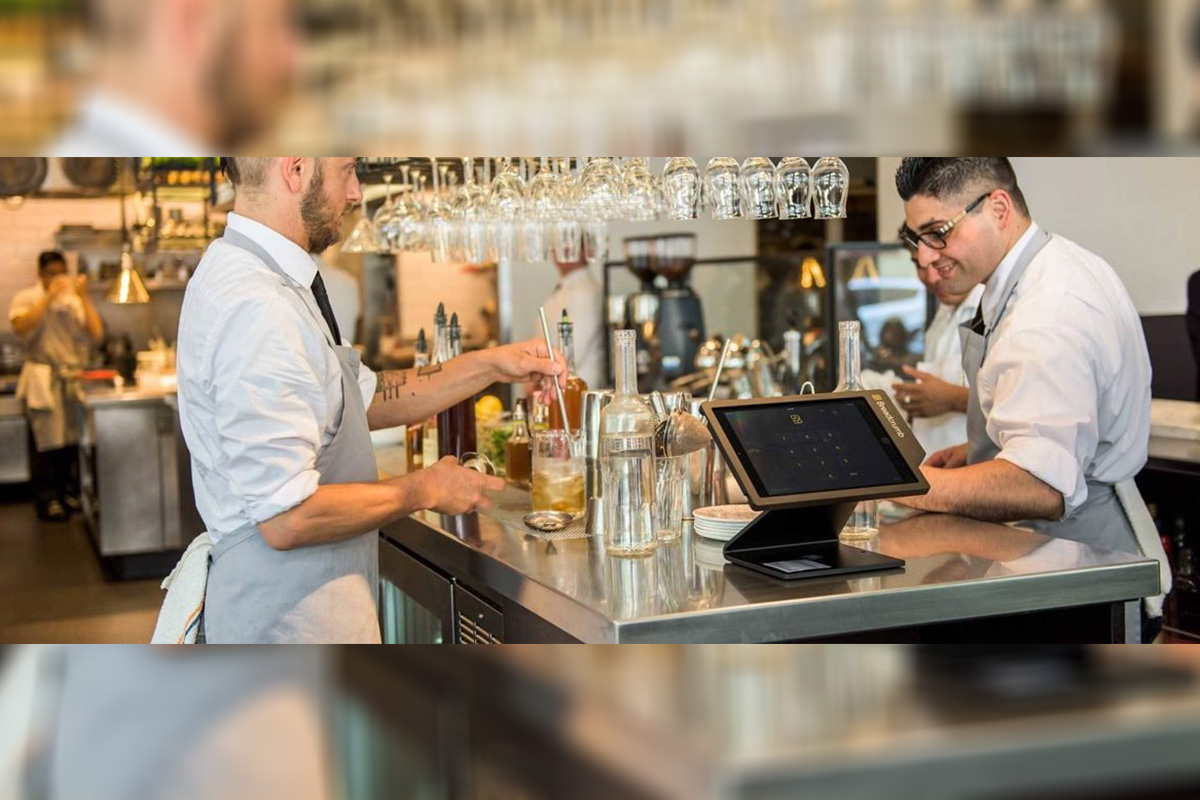 Lightspeed, a leading provider of omnichannel point of sale software, solutions and support systems for nearly 57,000 independent retail and restaurant locations worldwide, today announced the launch of a blockchain-enabled Lightspeed Restaurant platform in the U.K. The new platform enables full compliance with new Making Tax Digital regulations, and includes management capabilities for restauranteurs with multiple locations and entrepreneurs who put on large-scale events.
The new system integrates ePOS with proprietary blockchain technology to ensure compliance with tax regulations and help reduce complexity for restauranteurs related to billing and supply chain management. In practice, this ensures transaction history remains in the ledger forever, preventing deletion and editing and making record keeping entirely digital. It provides greater reliability, security and traceability for customers.
In addition, the new software incorporates serverless offline mode using peer-to-peer technology important for outdoor events, allowing restauranteurs to share data between terminals at venues with reduced digital infrastructure. It also has a scalable reporting platform built for big data.
"We continue to anticipate the needs of U.K. restauranteurs by simplifying complex reporting systems and catering to different business types," says Dax Dasilva, Founder and CEO of Lightspeed. "Restaurant owners can expect to see improved profitability, better management of resources, and enhanced security with blockchain technology."
SOURCE Lightspeed POS Inc.