Reading Time:
2
minutes
Safe-T® (Nasdaq: SFET) (TASE: SFET), a provider of Software-defined Access (SDA) solutions for the hybrid cloud, today announced the launch of a new version of its Software Defined Perimeter (SDP) solution, designed for Industrial Internet Of Things (or IIOT)  organizations. The new version extends the Zero Trust network and SDP solution to the world of IOT.
In recent years, IOT devices have become an important element across a wide range of industries. For instance, devices such as remote meters and connected lighting are now commonplace in any organization. With the increase of IOT devices, there has been a rise in the emergence of IOT security vendors. Until now, these vendors have focused on protecting the device itself from hackers, while leaving the organization to defend their data with legacy solutions that fail to address the unique requirements of IOT.
Safe-T, having the know-how and expertise in Zero Trust network design and SDP, has recognized this need and developed the first-ever SDP solution, protecting not only the IOT devices but also the IIOT organizations' data center from remote IOT devices.
Safe-T's Zero Trust solution is built on the company's patented reverse-access technology platform, which reduces the attack surface of the IIOT network by controlling which IOT device can access the backend systems (meter data management systems, IOT platforms, etc.), enabling "qualified" IOT devices to participate in a Zero Trust strategy.
Safe-T's new solution achieves this by forcing the IOT device to authenticate first before being granted access. Authentication can be done by sending a predefined token or credentials from the IOT devices to Safe-T's SDP solution. Only after Safe-T's secure access solution has authenticated the IOT device, it is granted on-demand access to the specific backend system.
This process of authentication first, access later, ensures that breached/hacked IOT devices or IOT devices which do not have the Safe-T API (Application Programing Interface) will never be granted access to the IIOT network.
"Today, Zero Trust vendors mainly target humans, but they are exceeded by the number of applications and IOT devices trying to access backend systems and we haven't seen Zero Trust vendors trying to tackle this issue," said Eitan Bremler, VP Technology at Safe-T. "Recognizing this potential problem, we adapted our Software Defined Perimeter solution to support application-to-application use cases, as well as IOT-to-application use cases."
In addition to supporting IOT devices, Safe-T's secure access solution also supports IOT bridges to which IOT devices connect. This reduces the changes required on the IOT device, and instead has the IOT bridge perform the authentication on behalf of the device.
Riot Blockchain Announces September 30, 2019 Quarterly Results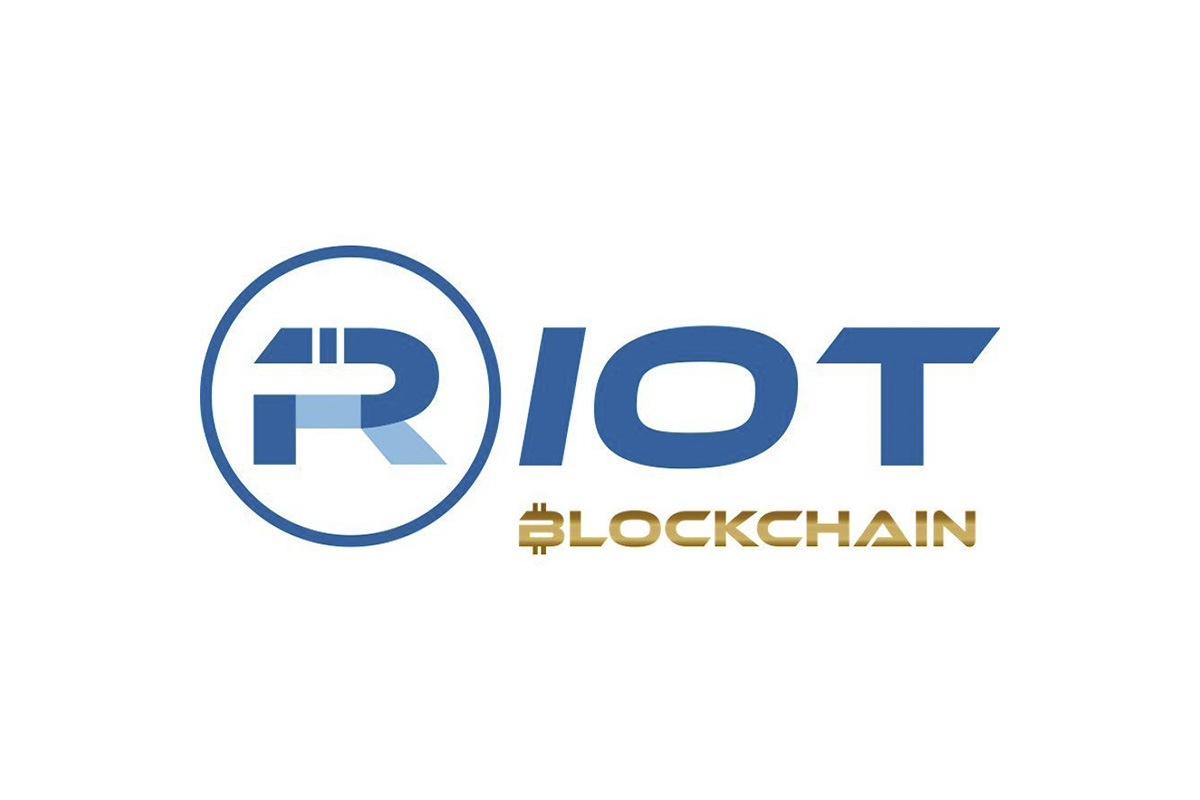 Riot Blockchain, Inc. (NASDAQ: RIOT) ("Riot" or the "Company") announced the filing of its September 30, 2019 Quarterly Report on Form 10-Q, which can be viewed on the Company's website or at SEC.gov.
Riot today announced financial results for its period ended September 30, 2019. The Company posted quarterly revenue of $1.7 million and raised a total of $23.6 million through its at-the-market offering ("ATM") during the nine months ending September 30, 2019.
Q3 Highlights:
Generated approximately 

$1.7 million

 in revenue on the production of 157.2 bitcoin, and 400.2 litecoin for the quarter. This compares to Q3/18 revenues of 

$2.3 million

 on the production of 319.3 bitcoin, and 1,182.2 litecoin. The industry faced continuing increases in the bitcoin difficulty index, increasing 61% during the latest quarter, which negatively affected BTC production and reported revenues.
The average price of bitcoin for the latest quarter was 

$10,382

, compared to 

$8,297

 in Q2/19 and 

$6,856

 in Q3/18.
Cash and digital currencies as of 

September 30, 2019

 totaled approximately 

$18.3 million

.
The Company received gross proceeds from the sale of shares of its common stock under its ATM of approximately 

$23.6 million

 at a weighted average sales price of 

$3.10

 per share during the nine months ended 

September 30, 2019

.
The Company's financial position improved across the three and nine months ended 

September 30, 2019

, with the Company reporting working capital of 

$16.5 million

 at 

September 30, 2019

 as compared to a working capital deficit of 

$(4.3) million

 at 

December 31, 2018

. Total stockholders' equity also improved to 

$28.2 million

 at period end, an increase of 

$23.7 million

 over the 

December 31, 2018

 balance.
Gross margin percent, computed as mining revenues in excess of cost of revenues (exclusive of depreciation and amortization), improved to 14% from 13% in the three-month periods ended 

September 30, 2019

 and 2018, respectively. Gross margin percent was 18% and 35% in the nine-month periods ended 

September 30, 2019

 and 2018, respectively.
Reduction in the Company's selling, general, and administrative expenses ("SG&A Expenses") to 

$1,762,000

 in Q3/19, from 

$5,970,000

 in Q3/18, a 70.5% decrease arising from ongoing expense reductions. SG&A Expenses reduced to 

$7,140,000

 from 

$16,314,000

 in the nine-month periods ended 

September 30, 2019

 and 2018, respectively.
Net loss in the three-month periods ended 

September 30, 2019

 and 2018, respectively, totaled approximately 

$(1.8) million

 and 

$(6.2) million

, or 

$(0.08)

 and 

$(0.46)

 /share. Net loss in the nine-month periods ended 

September 30, 2019

 and 2018, respectively, totaled approximately 

$(16.6) million

 and 

$(46.6) million

, or 

$(0.93)

 and 

$(3.56)

 /share.
Recent business update and highlights:
Riot has conducted two in-person meetings with its newly established Advisory Board over the past ninety days to begin and advance a dialog covering the Company's bitcoin mining operations, efficiencies and possible strategic next steps.  Riot previously announced establishment of an Advisory Board comprised of well-recognized creative leaders with a wealth of operational and strategic experience from across the blockchain space including: bitcoin software development, node projects, bitcoin education, start-up advisory, and venture capital/angel investing. The Advisory Board has been established to assist the Company in its strategic mission and enhance shareholder value through the advisors' industry-leading insights and vast network of innovators and pacesetters.
The previously disclosed Securities and Exchange Commission investigation associated with the subpoena received by the Company in April 2018 is still ongoing, and the Company has been cooperating with the SEC in that investigation.
Galaxy Digital Serves as Co-Manager of Silvergate's Initial Public Offering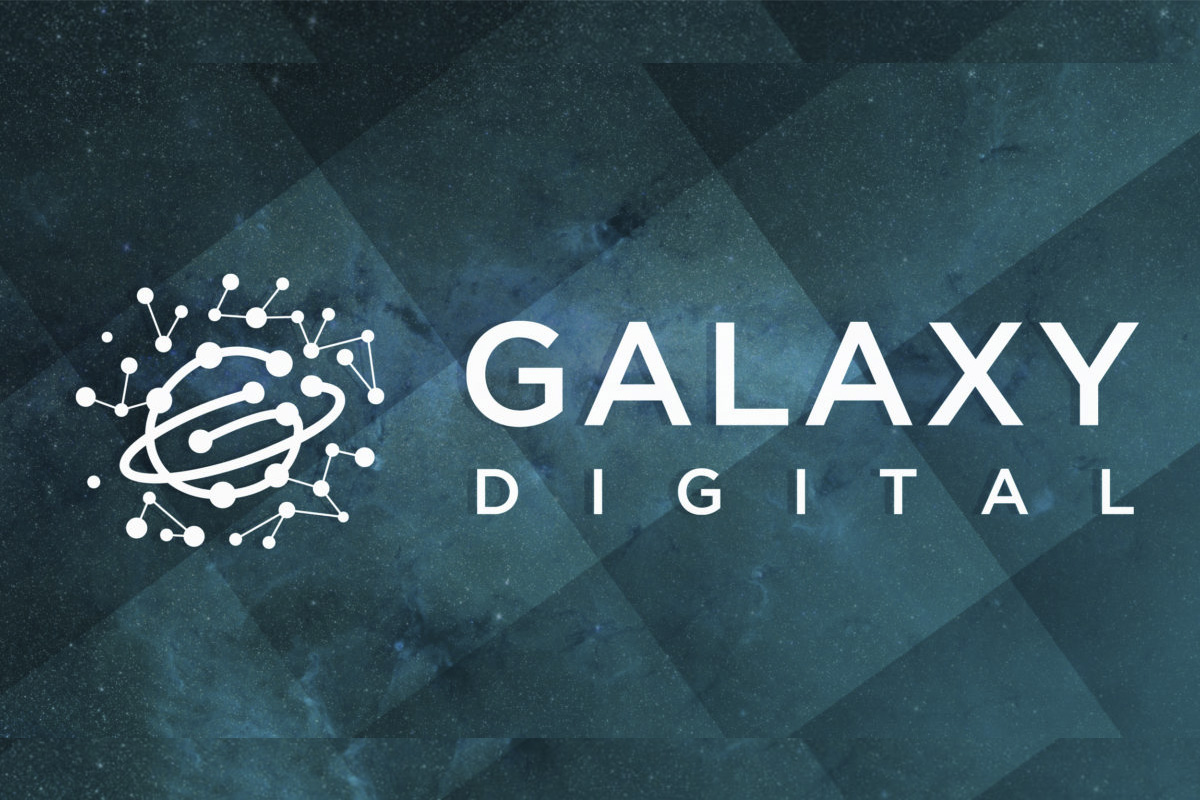 Galaxy Digital Holdings Ltd. (TSXV: GLXY; Frankfurt: 7LX) ("Galaxy Digital" or the "Company") today announced that Galaxy Digital Advisors LLC served as co-manager of Silvergate Capital Corporation's initial public offering of 3,333,333 shares of its Class A common stock at a public offering price of $12.00 per share.  Silvergate's common stock trades under the trading symbol "SI" on the New York Stock Exchange.
"Galaxy Digital Advisors is pleased to have served as co-manager of Silvergate's initial public offering," said Ian Taylor, Head of Advisory Services at Galaxy Digital.  "We are committed to building long-term relationships with leading companies in the digital asset and blockchain industry and leveraging  our expertise to complete additional offerings for an array of firms going forward."
SOURCE Galaxy Digital Holdings Ltd
eToroX Adds Dash, USDC, USDT and 5 New Stablecoins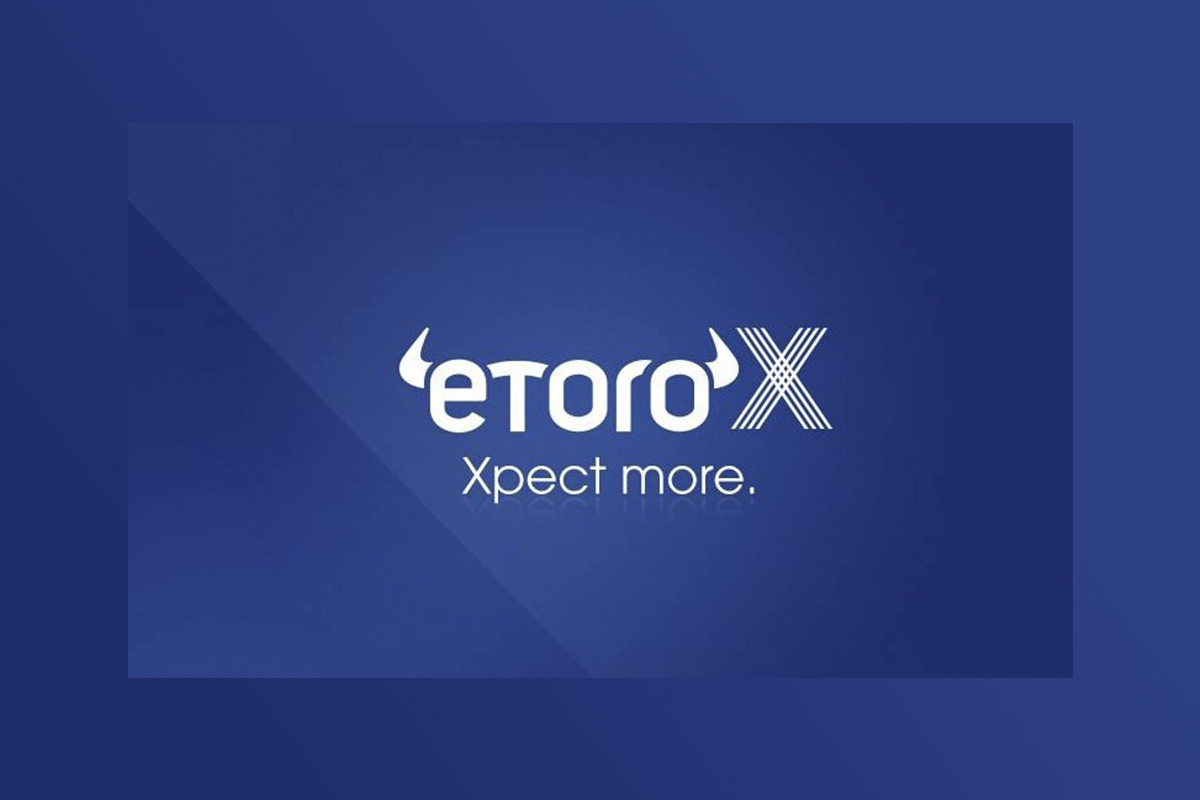 eToroX, the blockchain subsidiary of global investment platform eToro, has added five new fiat stablecoins, a new cryptoasset, two further established stablecoins and a crypto-commodity pair, signalling its rapid growth, having only launched only six months ago. There are now 26 tradable assets available on the exchange.
The new assets announced today are:
Turkish Lira (TRYX), Polish Zloty (PLNX), South African Rand (ZARX), Hong Kong Dollar (HKDX), and Singapore Dollar (SGDX)
Peer-to-peer cryptoasset, Dash
Circle's USDC and Tether's USDT stablecoins
GOLDX/BTC pairing
eToroX is committed to supporting the needs of algo traders seeking to diversify into cryptoassets on a secure and regulated platform. These new additions also demonstrate eToroX's focus on Asian markets.
Doron Rosenblum, Managing Director of eToroX commented, "We see the addition of USDC and USDT as a way for eToroX to further meet the needs of professional and institutional algo traders, particularly in the Asian markets. Adding five new stablecoins, plus the addition of the Dash cryptoasset, demonstrates our ongoing commitment to bridge the gap between the world of blockchain and traditional financial markets."
GoldX – the tokenized gold stablecoin – is now available as a base currency for a trading as a pair with Bitcoin (GOLDX/BTC). Increasingly, bitcoin is being compared with gold as a store of value. Gold is viewed as a safe haven asset, and bitcoin is increasingly being referred to as 'digital gold'.
Rosenblum continued: "Our Gold/Bitcoin pair provides a means to trade between the old and the new stores of value, making Gold/BTC an extremely special and interesting combination."
With today's new additions, eToroX has added a total of 96 trading pairs since its inception in April this year, and currently offers seventeen eToroX stablecoins in addition to USDC and USDT.
The pairs include: USDEX/ZARX, ZARX/JPYX, EURX/PLNX, USDEX/PLNX, USDEX/HKDX, USDEX/TRYX, USDEX/SGDX, ETH-USDT, XRP-USDT, LTC-USDT, BCH-USDT, XLM-USDT, EOS-USDT, TRX-USDT, BTC-USDC, ETH-USDC, XRP-USDC, LTC-USDC, BCH-USDC, XLM-USDC, EOS-USDC, and TRX-USDC.
As eToroX continues to open up the world of trading on the blockchain, more trading pairs will be announced. eToroX will also be adding additional cryptoassets and stablecoins to the exchange in the coming months.
SOURCE eToro