Reading Time:
3
minutes
Second-generation racer Colton Herta became the youngest winner in Indy car history today at the Circuit of the Americas, taking advantage of a late-race yellow flag to score his first NTT IndyCar Series victory in just his third race start.
Herta, son of former Honda Indy car and Acura sports car racer Bryan Herta, started fourth and kept his Harding Steinbrenner Racing Honda in the lead pack throughout the caution-free first 43 laps of today's 60-lap contest.  For those 44 laps, tire management was the key for drivers and teams in the first visit of the IndyCar Series to the challenging COTA circuit.
But the complexion of the race changed dramatically on Lap 44, when contact between rookie Felix Rosenqvist and James Hinchcliffe sent the former into the barriers, resulting in the first and only caution period of the race.  Herta, who had just made his final scheduled pit stop, cycled to the front of the field as leaders Will Power, Alexander Rossi and Scott Dixon were forced to make their final stops during the caution.
In addition to Power, Rossi and Dixon – who were running first, second and third at the time – Rosenqvist and Hinchcliffe also had to stop for repairs, while a mechanical issue for Power during his pit stop ended his race.
When the green flag waved for the final time on Lap 50, Herta pulled away to an initial 2.5-second lead over Newgarden, while Ryan Hunter-Reay and Graham Rahal briefly battled over third place.  Driving like a veteran, Herta extended his advantage to nearly four seconds, while Hunter-Reay pulled away from Rahal and closed on Newgarden for second.  Meanwhile Rossi, who had taken the restart in 14th, put on a spectacular recovery drive that saw him gain five positions in the final 10 laps.
While Newgarden held on for second at the checkers, Honda drivers dominated the top-10 finishing order with Hunter-Reay finishing third, followed by Rahal, Sebastien Bourdais, Marco Andretti and Takuma Sato in seventh.  Rossi crossed the finish line in ninth, just ahead of Jack Harvey, as the second-year Indy car driver rounded out the top 10 for Honda.
At age 18, Herta breaks the record previously held by Rahal, who scored his first Indy car victory at the 2008 Honda Grand Prix of St. Petersburg, when he was 19 years old.
Next
The NTT IndyCar Series now takes a week off before heading to Barber Motorsports Park, just outside of Birmingham, Alabama, for the April 7 Honda Indy Grand Prix of Alabama.  The third round of the 17-race championship will be televised live on the NBC Sports Network, starting at 4 p.m. EDT.
Social media content and video links from this weekend's Honda IndyCar Series action from the Circuit of the Americas are available on HPD's Facebook (https://www.facebook.com/HondaRacingHPD) and Twitter (https://twitter.com/HondaRacing_HPD) channels.  Produced by the Carolinas Production Group, YouTube video packages can be found at: https://www.youtube.com/user/HondaRacingHPDTV
Quotes
Colton Herta(Harding Steinbrenner Racing) Started fourth, finished first, at age 18, surpasses Graham Rahal as youngest Indy car winner in series history: "My team had a terrific strategy, but we weren't expecting [a win].  I thought we were going to get a podium, we were going to get third.  I think we had the pace for that.  But that yellow came out at the perfect time for us.  Holy cow, I am worn out! That restart at the end [with 10 laps to go] just finished me off.  After the last restart, I knew we had good pace.  All day long, we were fast in the early laps, then faded towards the end [of a stint].  So on the restart, we were really quick. Just a spectacular day."
Ryan Hunter-Reay(Andretti Autosport Honda) Started third, finished third: "It was a tough race.  I had to struggle a little bit.  We dialed some front wing into it to try and fix the understeer, so then the car was a little bit loose.  At the end there, I thought we were a little bit faster than Josef Newgarden, but he did a really good job of keeping me behind him.  But hats off to Colton Herta, the youngest-ever Indy car winner.  From the first day of the open test, everybody was like 'what is he on, a different tire or something?'  He did a great job, put his head down all weekend and made no mistakes.  Perhaps we could've been a bit better, but we'll take the [championship] points and move on.  Great first weekend here at COTA, we had a good [fan] turnout, and we'll come back better next year."
Art St. Cyr(President, Honda Performance Development) on his final race as president of HPD: "It was a very entertaining and historic first Indy car race here at COTA, with Colton becoming the youngest-ever winner.  He has shown that the future of the IndyCar Series is bright, as the young rookies engaged established veterans in entertaining battles all day long.  Congratulations to Colton and the Harding Steinbrenner team on their victory, congratulations also to Ryan on his recovery from an unfortunate result in St. Petersburg.  Congratulations to all our HPD associates for placing eight of the top ten finishers, including tremendous drives from Graham and Sebastien to round out the top five, and to Alexander, who deserved a much better result than ninth." [Ted Klaus moves from Honda R&D to take over as HPD president on April 1].
SOURCE Honda Racing/HPD
CICC Upgrades Wealth Management Strategy and Officially Launches "CICC Wealth Management" Brand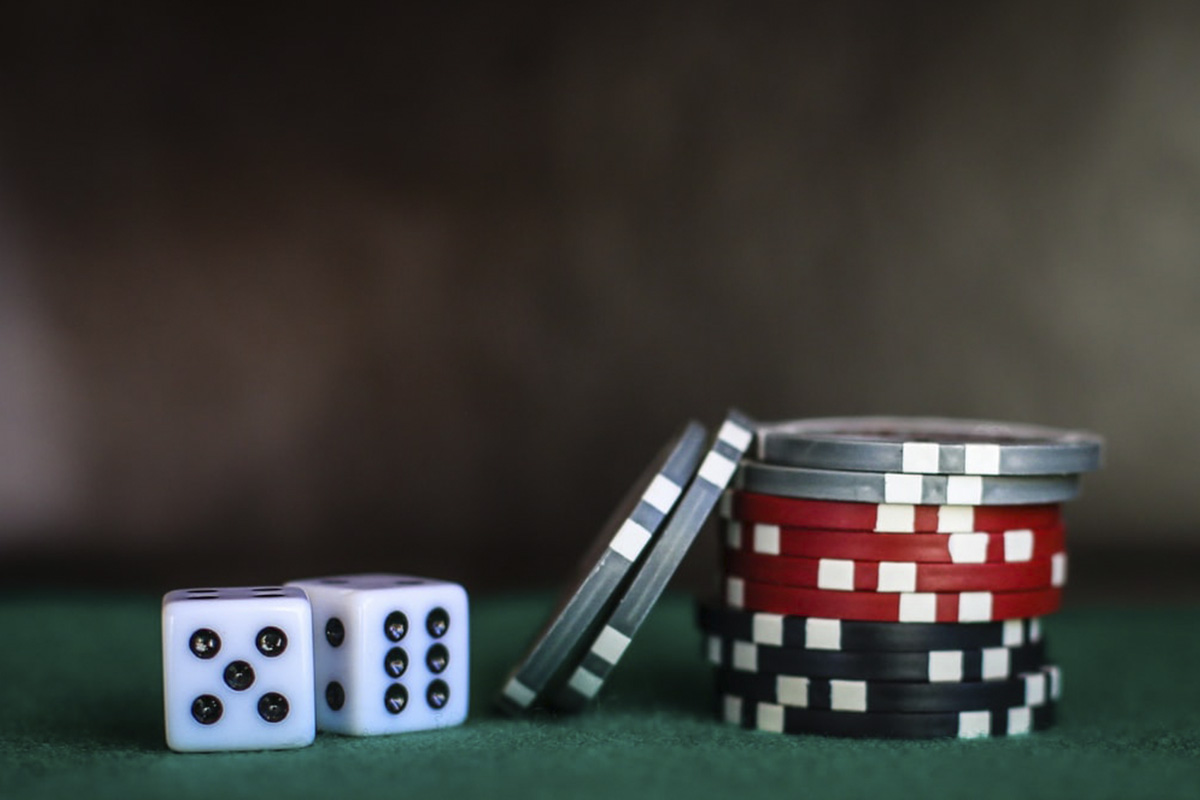 China International Capital Corporation Limited (CICC and "the Company", 3908.HK) has just held the CICC Wealth Management Strategy Upgrade Conference 2019 in Shenzhen today under the theme of "Building Our Future through Partnerships, Achieving Life Goals to the Fullest" and announced the official launch of its wealth management brand "CICC Wealth Management". More than 700 guests were invited, including government officials, regulatory authorities, customer representatives, shareholder representatives and employee representatives.
The Unified Brand "CICC Wealth Management" Officially Launched
Providing wealth management service for individuals is one of the important strategies of CICC. In 2007, CICC took the lead in providing wealth management services under the international standards. In 2016, CICC announced the restructuring with China Investment Securities Company Limited (CISC), which became an important starting point for the transformation and upgrading of CICC's wealth management business. This restructuring has resulted in the further upgrade of CICC's wealth management and retail brokerage business platform. By merging CISC's extensive customer base and nationwide branch network, CICC's strength in brand, research, products and prime brokerage business have been brought into full play.
This time, CICC has integrated the former "CICC Wealth Management" brand, with CISC's wealth management and brokerage sub-brands, such as "CISC Gold" and "CISC Mobile" to launch the new unified brand "CICC Wealth Management". It marks the comprehensive integration of the two platforms, and it is another milestone of the strategic transformation of CICC's wealth management business.
Strategy Upgrade
With 12 years experience, CICC Wealth Management has become a leading wealth management institution in domestic market and has obtained many prizes from media. By taking advantage of the reform in Shenzhen and the restructuring of China Southern Securities, CISC has accumulated abundant experiences in the retail brokerage industry through more than 20 years, and has acquired strong industry position and impact.
After the brand integration, with its high-quality and professional wealth advisor team, its ability to provide solutions under international standards, its close interaction with other business divisions such as Investment Banking, Asset Management, Research and its strong technological platforms, CICC Wealth Management will provide its clients with a full-chain, one-stop and multidimensional platform, which offers more efficient, globalized and integrated trading, investment management, financing services, as well as a set of comprehensive solutions with the cooperation between wealth management and other business segments of CICC such as Investment Banking.
CICC Wealth Management will adhere to its faith of always putting its clients as priorities, persist on the model of wealth management from the buy-side perspective and dedicate itself to thoroughly understanding its clients' needs and wants, helping its clients with professional investment advices, executing and keeping track of those investment plans religiously and trying to establish long-term trusting relationships with its clients. During this strategy upgrade conference, CICC launched "CICC Wealth Planning", "CICC Wealth Management China Top 50 Private Account Service" and "CICC Global Family Office" which are close to advanced international market solutions. With leading professional standards, profound understanding of market policies and global visions, CICC provides life-long wealth planning for its clients, as well as asset allocation products and solutions.
Besides, CICC Wealth Management has been actively embracing the digital transformation and has made it step into the FinTech industry. Recently, CICC announced that the Company entered into a shareholders' agreement with Tencent Digital (Shenzhen) Limited, an indirect wholly-owned subsidiary of Tencent Holdings Limited, pursuant to which the parties agreed to establish a technological joint venture. The technological joint venture is proposed to, through providing technological platform development and digitalized operational support services, facilitate the company's wealth management, retail brokerage and other businesses to provide more convenient, intelligent and differentiated wealth management solutions, enhance the service efficiency of investment advisor, optimize precision marketing and strengthen compliance and risk control. The technological joint venture is expected to drive the accelerated transformation and scalable development of the Company's wealth management business with digital and FinTech capabilities.
With sufficient experience in the Chinese market and always evaluating itself with global standards, CICC Wealth Management aims to build up a platform to satisfy its clients' needs in their businesses, families and personal development comprehensively. By launching its official brand "CICC Wealth management", imposing on its strategy upgrade and getting involved in the FinTech industry, CICC has implemented its best practices within the recent couple years to strengthen its wealth management service.
Looking into the Future
In the future, as the unified platform of CICC's wealth management and retail brokerage business, CICC Wealth Management will continue to follow its core values of "Clients First", "Integrity as Foundation" and "Chinese Roots and International Reach." Adhering to our buy-side thinking and putting our clients' interests as our priorities, we will keep on providing professional wealth management solutions to our clients under global standards and with the high quality resources from CICC's investment banking, private equity, asset management, research and other business.
SOURCE China International Capital Corporation Limited
IWFCIM & IBVM – championing efforts to incorporate sustainable business practices among entrepreneurs and promoting blockchain tech for supply chains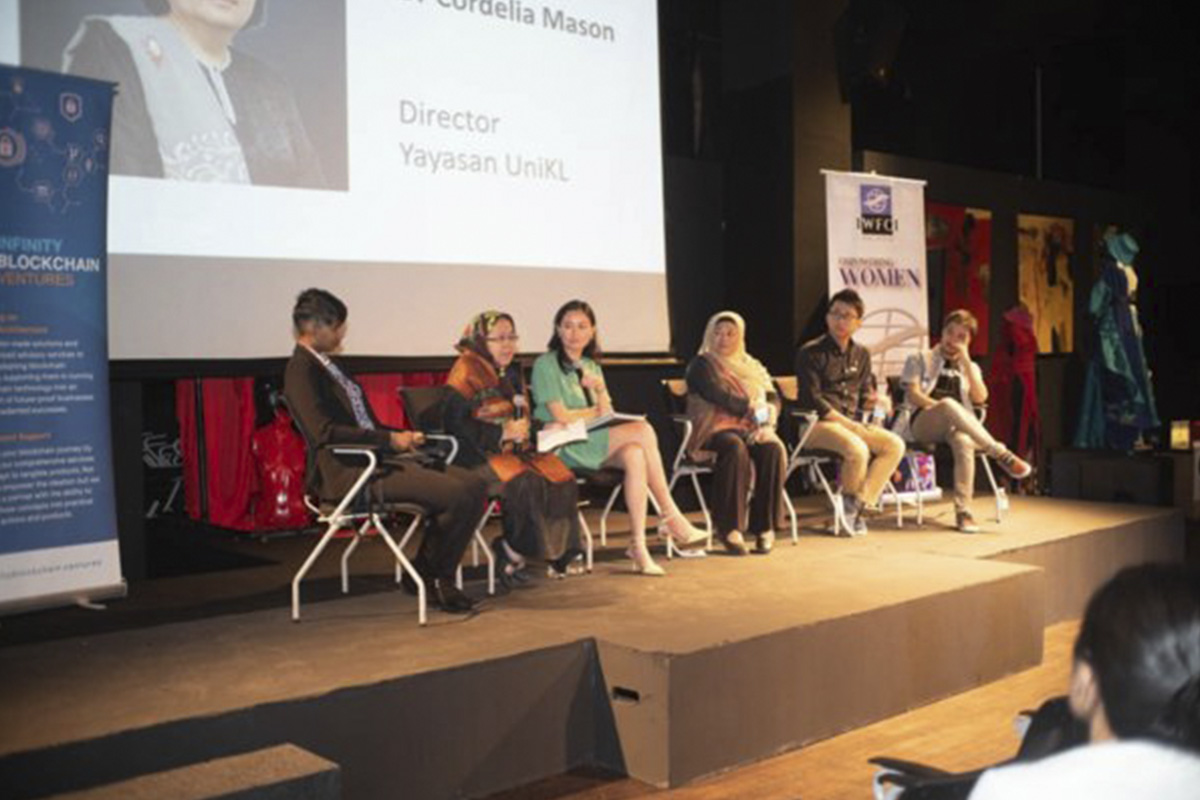 International Women's Federation of Commerce and Industry Malaysia (IWFCIM) and Infinity Blockchain Ventures (IBV) has jointly organised the Blockchain and Fashion (BCF): Growing Local Industry Through Sustainable Fashion at the Black Box, Publika on October 15th, 2019 in conjunction with the Malaysia Fashion Week.
With the theme of Growing Local Industry Through Sustainable Fashion, BCF brings together iconic people from the sustainable fashion market and technology providers to showcase how blockchain's transparency and traceability functions.
Dato' Elaine Teh, President, IWFCIM, expressed her excitement on the opportunities available for entrepreneurs today: "The advent of technology enables companies to seamlessly integrate complex capabilities that can trace the whole journey of their products from farm to garment. That represents a whole new meaning to sustainability as consumers can now make smart choices on their purchases based on the information available."
Biji-biji, one of the leading sustainable fashion players, showcased its product, the Merak Banner tote bag. Using the solution from WowTrace, it enables consumers to check and validate the origin of the product, what it is made of, when it is made — at every stage of the supply chain.
Malaysia's leading technology visionary, Datuk Yasmin Mahmood, CEO, FutureReady Consulting Sdn Bhd says that, "The ABCD technology is embedded in our social fabric today. Specifically, with blockchain, we have arrived at an exciting time, where two-pronged goals are met. Firstly, we can have local industries and communities thrive as their artisan work, culture, heritage and rights can be protected. Secondly, it helps industries and SMEs immensely in integrating the Sustainable Development Goal as part of their strategic focus."
"Sustainability is crucial in order to preserve the future. Through new technologies like blockchain, it can further enhance product traceability and can bring a whole new meaning to the term 'ethically sourced'", cite Cris D. Tran, Regional Head, Infinity Blockchain Ventures.
IBV has a full suite of blockchain solution offerings to support the local entrepreneurs by providing opportunities to learn more about blockchain technology. IBV believes that Malaysia has the potential of having successful blockchain technology implementations due to its diverse market and strong infrastructure. They are also currently working with local players to train more Malaysian blockchain developers to further support the growth of blockchain technology within the market.
SOURCE Infinity Blockchain Ventures
Kakao's Klaytn Welcomes 8 New Blockchain Application Partners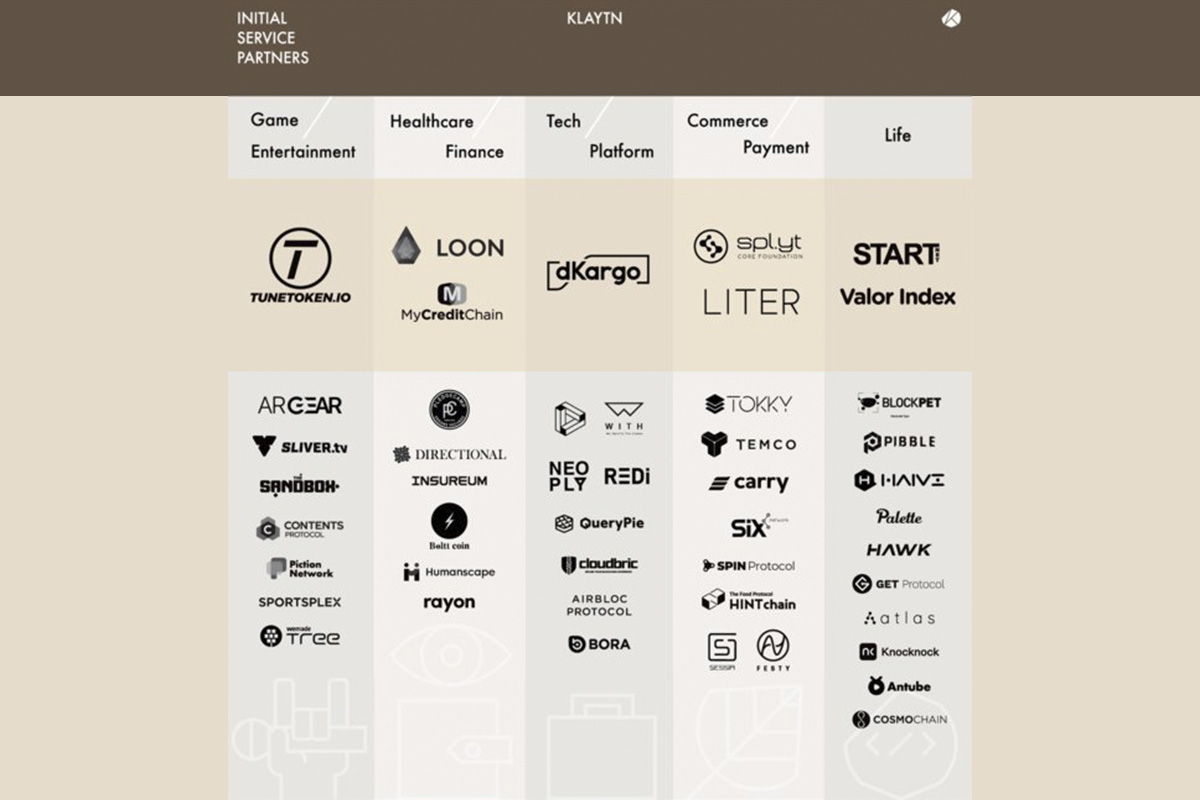 Klaytn, the leading blockchain project led by the South Korean Internet giant Kakao, today announced that 8 new blockchain projects have joined Klaytn as service partners to further developments in bringing mass blockchain adoption globally.
Dedicated to building readily usable blockchain-powered services, Klaytn is partnering with promising blockchain projects in various industry domains with massive global user base. More than a dozen of its partners that earlier joined Klaytn have already launched blockchain services, while others are set to open until early next year.
Operated by Korea's art promotion initiative 'ARTWA Platform,' 'STARTnet' is a social commerce-based art platform committed to fostering new artists and innovating the art industry. It seeks to create a transparent art market by equipping the artists with the right to protect their own artworks. It also provides friendly art services and curations that anybody can enjoy.
Developed by Korea's big data-based social media platform '0.8L,' 'LITER' will also be operated through Klaytn. By applying the blockchain-powered incentive mechanism to its over 600,000 existing global users, LITER will offer fair rewards for reviews of the products and services.
'GoodMorning' is a marketing and data distribution platform that adds commercial value and creates trust index to various information and social networks owned by individual users.
A blockchain-based logistics service, 'Dkargo' has also released its plan to collaborate with Klaytn. By incorporating new mobility services beyond the existing freight transport, Dkargo seeks to create an efficient network and expand the entire logistics industry.
Other notable industry partners include 'LOON,' the blockchain-based healthcare service focused on women's physiological health; 'Monopoly,' the platform that provides investment information for collectibles market including art, wine, and jewelry; 'Spl.yt,' the decentralized e-commerce protocol for global inventory and affiliate marketing system across marketplaces; and, 'TUNE Token,' the smart contract design service for the U.S.-based award winning music platform 'Cre8tor.app,' which rewards all stakeholders in the creation and distribution of music while providing a transparent royalty system.
"Klaytn is partnering with successful firms that have developed and operated services accruing millions of users, and the collaboration will contribute to building a user-friendly blockchain service," said Jason Han, the CEO of Ground X, heading the development and operation of Klaytn. He added, "Together with service partners, Klaytn will take the blockchain industry to the next level by focusing on creating meaningful real use-cases, which stands as the next key challenge in our industry."
SOURCE Klaytn