Herta, Honda Are Texas Tough, Win at Circuit of the Americas
Reading Time:
3
minutes
Second-generation racer Colton Herta became the youngest winner in Indy car history today at the Circuit of the Americas, taking advantage of a late-race yellow flag to score his first NTT IndyCar Series victory in just his third race start.
Herta, son of former Honda Indy car and Acura sports car racer Bryan Herta, started fourth and kept his Harding Steinbrenner Racing Honda in the lead pack throughout the caution-free first 43 laps of today's 60-lap contest.  For those 44 laps, tire management was the key for drivers and teams in the first visit of the IndyCar Series to the challenging COTA circuit.
But the complexion of the race changed dramatically on Lap 44, when contact between rookie Felix Rosenqvist and James Hinchcliffe sent the former into the barriers, resulting in the first and only caution period of the race.  Herta, who had just made his final scheduled pit stop, cycled to the front of the field as leaders Will Power, Alexander Rossi and Scott Dixon were forced to make their final stops during the caution.
In addition to Power, Rossi and Dixon – who were running first, second and third at the time – Rosenqvist and Hinchcliffe also had to stop for repairs, while a mechanical issue for Power during his pit stop ended his race.
When the green flag waved for the final time on Lap 50, Herta pulled away to an initial 2.5-second lead over Newgarden, while Ryan Hunter-Reay and Graham Rahal briefly battled over third place.  Driving like a veteran, Herta extended his advantage to nearly four seconds, while Hunter-Reay pulled away from Rahal and closed on Newgarden for second.  Meanwhile Rossi, who had taken the restart in 14th, put on a spectacular recovery drive that saw him gain five positions in the final 10 laps.
While Newgarden held on for second at the checkers, Honda drivers dominated the top-10 finishing order with Hunter-Reay finishing third, followed by Rahal, Sebastien Bourdais, Marco Andretti and Takuma Sato in seventh.  Rossi crossed the finish line in ninth, just ahead of Jack Harvey, as the second-year Indy car driver rounded out the top 10 for Honda.
At age 18, Herta breaks the record previously held by Rahal, who scored his first Indy car victory at the 2008 Honda Grand Prix of St. Petersburg, when he was 19 years old.
Next
The NTT IndyCar Series now takes a week off before heading to Barber Motorsports Park, just outside of Birmingham, Alabama, for the April 7 Honda Indy Grand Prix of Alabama.  The third round of the 17-race championship will be televised live on the NBC Sports Network, starting at 4 p.m. EDT.
Social media content and video links from this weekend's Honda IndyCar Series action from the Circuit of the Americas are available on HPD's Facebook (https://www.facebook.com/HondaRacingHPD) and Twitter (https://twitter.com/HondaRacing_HPD) channels.  Produced by the Carolinas Production Group, YouTube video packages can be found at: https://www.youtube.com/user/HondaRacingHPDTV
Quotes
Colton Herta(Harding Steinbrenner Racing) Started fourth, finished first, at age 18, surpasses Graham Rahal as youngest Indy car winner in series history: "My team had a terrific strategy, but we weren't expecting [a win].  I thought we were going to get a podium, we were going to get third.  I think we had the pace for that.  But that yellow came out at the perfect time for us.  Holy cow, I am worn out! That restart at the end [with 10 laps to go] just finished me off.  After the last restart, I knew we had good pace.  All day long, we were fast in the early laps, then faded towards the end [of a stint].  So on the restart, we were really quick. Just a spectacular day."
Ryan Hunter-Reay(Andretti Autosport Honda) Started third, finished third: "It was a tough race.  I had to struggle a little bit.  We dialed some front wing into it to try and fix the understeer, so then the car was a little bit loose.  At the end there, I thought we were a little bit faster than Josef Newgarden, but he did a really good job of keeping me behind him.  But hats off to Colton Herta, the youngest-ever Indy car winner.  From the first day of the open test, everybody was like 'what is he on, a different tire or something?'  He did a great job, put his head down all weekend and made no mistakes.  Perhaps we could've been a bit better, but we'll take the [championship] points and move on.  Great first weekend here at COTA, we had a good [fan] turnout, and we'll come back better next year."
Art St. Cyr(President, Honda Performance Development) on his final race as president of HPD: "It was a very entertaining and historic first Indy car race here at COTA, with Colton becoming the youngest-ever winner.  He has shown that the future of the IndyCar Series is bright, as the young rookies engaged established veterans in entertaining battles all day long.  Congratulations to Colton and the Harding Steinbrenner team on their victory, congratulations also to Ryan on his recovery from an unfortunate result in St. Petersburg.  Congratulations to all our HPD associates for placing eight of the top ten finishers, including tremendous drives from Graham and Sebastien to round out the top five, and to Alexander, who deserved a much better result than ninth." [Ted Klaus moves from Honda R&D to take over as HPD president on April 1].
SOURCE Honda Racing/HPD
Leading Decentralized Investment Banking Group – Coinstreet Partners, Awarded Asia Futurist Leadership Award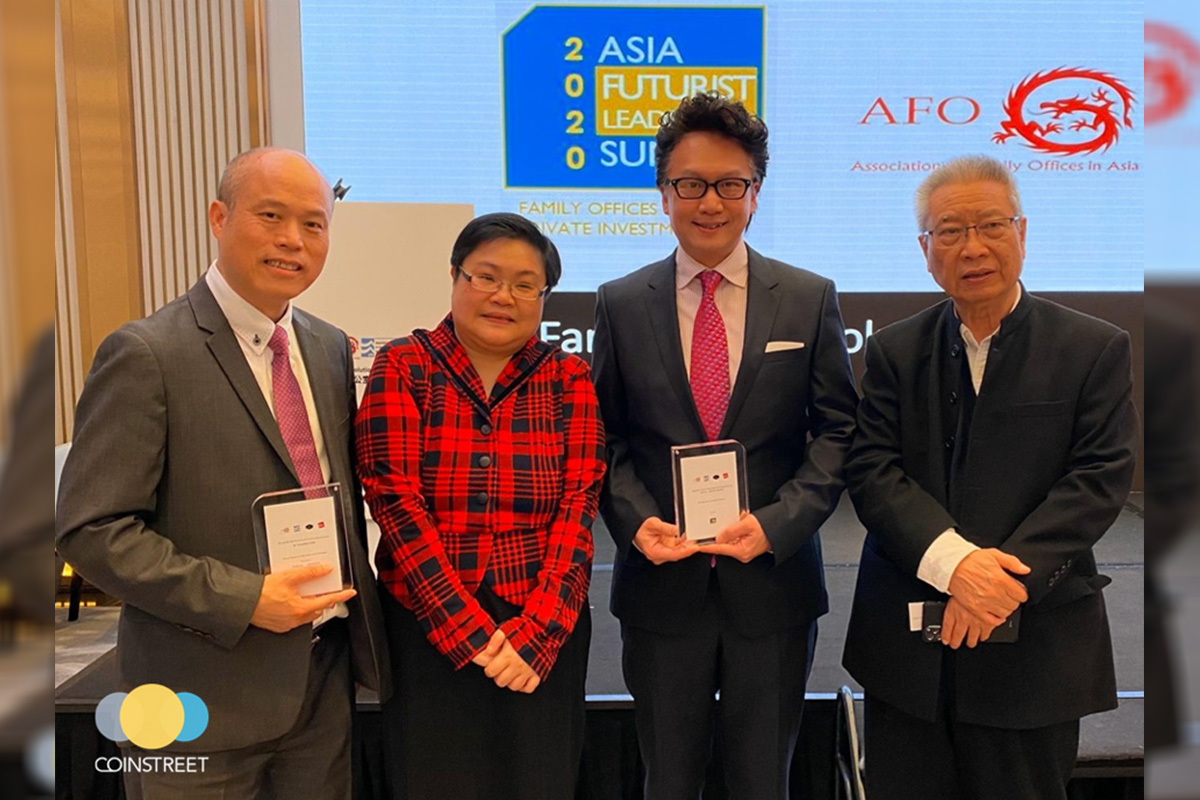 The Asia Futurist Leadership Award in the category of High Flyer Award – Outstanding Deal Originator In Asia was awarded to Coinstreet Partners by the Association of Family Offices in Asia, the Association of Private Bankers in Greater China and the Women In Leadership Association at the Asia Futurist Leadership Summit, held in Hong Kong during International Financial Week.
Asia Futurist Leadership Awards (AFLA) recognize family offices, family enterprises, industry professionals, private banks, institutions, funds and new ventures around the world that are creating a positive environment, promoting sustainability and making social impact, ultimately contributing to the creation of a better world.
The Association of Family Offices in Asia, principal organizer of AFLA, is a professional society that distinctively connects single, multi and virtual family offices as well as the industry societies in the region. It currently has more than 9000 institutional associates and hundreds of single and multi-family office members, with investment net worth typically over USD50 million.
"Digital assets are one of the transformative forces shaping the new face of the financial service industry and the economy as a whole. We would like to see more prudent players and regulation to ensure this development heads in the right direction," said Ms. Eva Law, Founder and Chairman of the Association of Family Offices in Asia. "We are very pleased to see Coinstreet Partners win this award and look forward to their continuous effort to make digital assets widely available, and bring value to investors and to economic development."
"Congratulations to Coinstreet for winning the Asia Futurist Leadership High Flyer Award, it recognizes them as an outstanding deal originator in Asia, and their vision to crossover Finance, Media and Technology is an exciting future trend,." said Ms. Mercedes Ho, Executive Director of Forbes Global Alliance, and the presenter of the award.
Coinstreet is a leading decentralized investment banking group and consultancy firm in the F.M.T. (Finance, Media & Tech) field, providing a business eco-system for the new era of digital economy. Coinstreet focuses on five business segments: Token Finance Consultancy, Digital Asset & Wealth Management, PR Media & Investor Relations, Digital Asset Tokenization & Trading Platform, and Decentralized Finance & DLT Solutions.
"The Association of Family Offices in Asia is a highly respectable organization in traditional investment communities," said Mr. Samson Lee, Founder and CEO of Coinstreet Partners. "We are very honored to be the recipient of the Asia Futurist Leadership Award. It represents a significant recognition of our efforts and vision of the convergence between the traditional financial eco-system and the digital assets system."
According to a survey from the World Economic Forum, around 10% of global GDP will be tokenized and stored on Blockchain by 2027. Coinstreet serves clients with tokenization needs ranging from stablecoins, real estate, financial services, technology, biotech, healthcare, telecommunications, energy, manufacturing, hotel, hospitality, lifestyle, gaming, media and entertainment sectors. Significant growth in the number of high-quality STO projects and global expansion of investor communities is expected, as adaption of this new corporate finance model gains popularity globally.
SOURCE Coinstreet Partners
Monerium and Algorand enter partnership to issue e-money on the Algorand protocol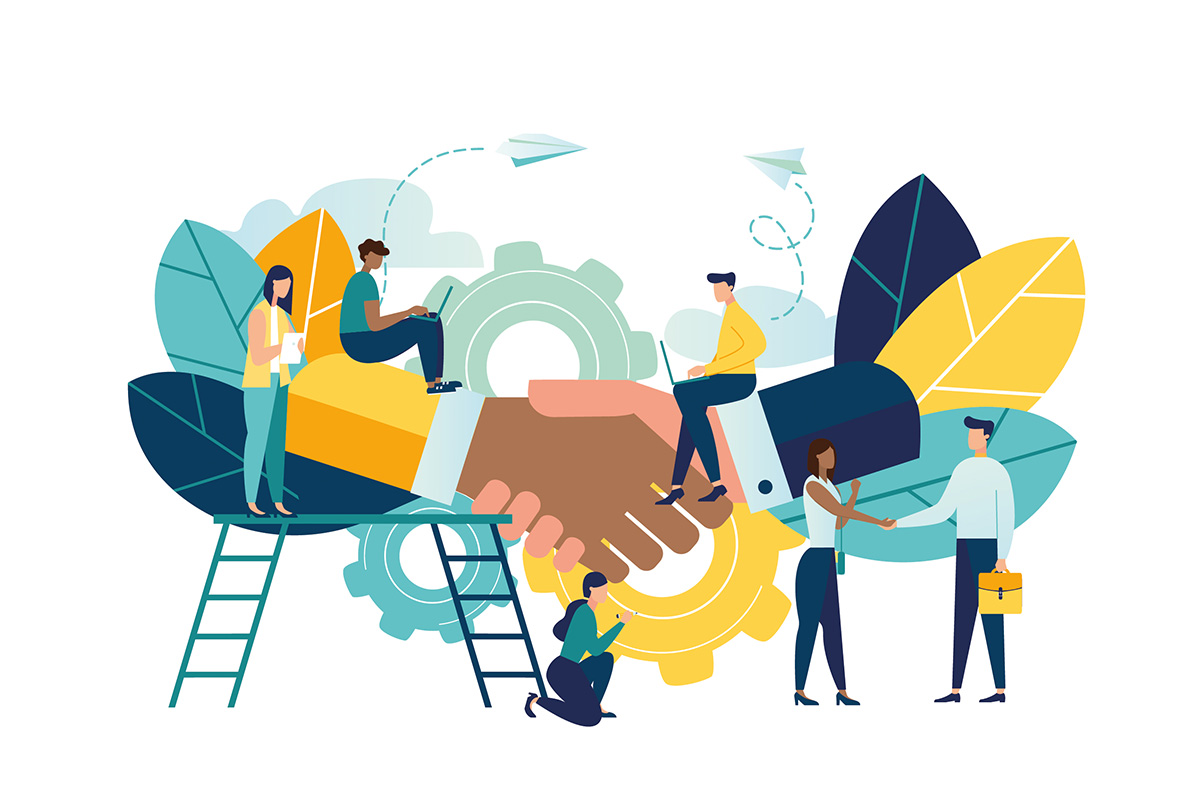 Monerium (https://www.monerium.com/), the world's first authorized provider of licensed e-money for blockchains, and Algorand Inc. (https://www.algorand.com/), the world's first open source, permissionless, pure proof-of-stake blockchain protocol, announce a non-exclusive partnership to support the Algorand protocol in 2020 with Monerium's fully programmable and redeemable e-money.
Mainstream adoption of blockchains requires a reliable form of digital cash on-chain. Since receiving its e-money license in June 2019, Monerium has announced several B2B use cases for e-money, including a cross-border transaction in euros. Monerium now supports e-money across the EU, Iceland, Norway and Liechtenstein in US Dollars, Euros, British Pounds, and Icelandic krona.
Algorand recently benefited from a significant upgrade, Algorand 2.0, which includes a number of features that enable sophisticated exchanges such as account quarantine, whitelist models, flexible asset reserve models and more.
"We look forward to supporting the Algorand protocol. Algorand incorporates key features for many mainstream use-cases, including stateless smart contracts and scaleable proof-of-stake consensus. The Algorand leadership has taken a pragmatic and deliberate approach in designing a blockchain for mainstream applications while staying close to the ethos of the open source community" states Sveinn Valfells, co-founder and CEO of Monerium. "Supporting new blockchains with mainstream relevance is a priority for Monerium."
"Monerium and Algorand have a shared vision for real-world use cases that are enabled by advanced blockchain technology," said W. Sean Ford, COO of Algorand, Inc. "We are thrilled that Monerium will be bringing their solution for e-money to Algorand and we look forward to our community's ability to leverage the technology for straightforward regulatory compliance."
SOURCE Algorand Foundation
Kadena Launches Public Chain with Smart Contract Transactions, Completing Industry's First Hybrid Blockchain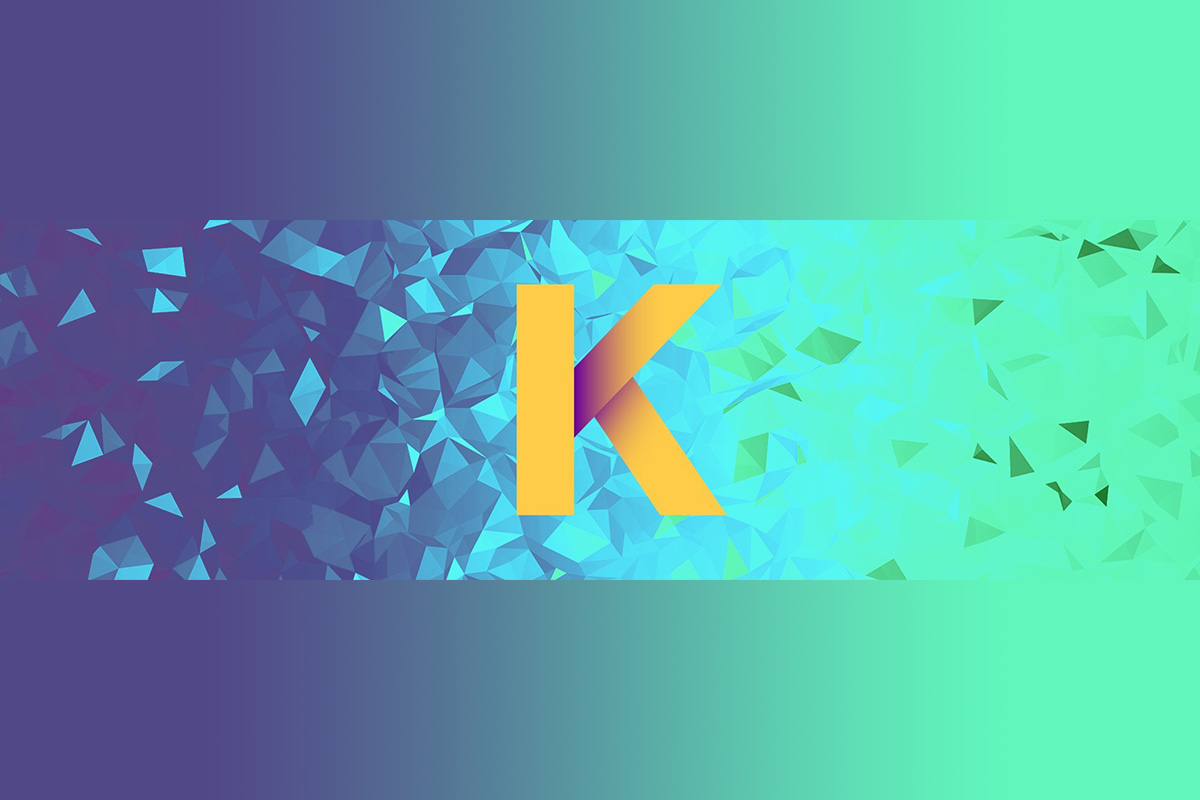 Kadena, the first blockchain technology company to come out of JP Morgan's Blockchain Center for Excellence, has announced the full launch of its public blockchain. Kadena's public blockchain is first to market as a sharded Proof of Work Layer 1 network. Following the start of genesis mining in October 2019, Kadena has surpassed having two million blocks mined at hash rates as high as 40 TH/S. Today's launch includes full transactions and the ability to write smart contracts. The latest functionalities of the network complete Kadena's hybrid blockchain platform. Kadena is already delivering interoperability, scalability, and security across industries including finance, healthcare, and insurance.
The hybrid blockchain supports interoperability using Pact, Kadena's open-source, Turing-incomplete smart contract language with Formal Verification. The simple smart contract language is powerful enough to code complex contracts and execute multi-party transactions. Enterprises and developers alike will find that applications once considered too difficult to build are now achievable with Kadena. Removing the complexity and vulnerability of other smart contract languages, Pact advances secure and legible transactions.
"Despite blockchain having immense potential, our experience building JP Morgan's first blockchain showed us its limitations," said Founder and President Stuart Popejoy. "Launching a fully functional hybrid blockchain which seamlessly integrates a public chain with a private network is a significant step forward in reimagining what applications can do on-chain."
Kadena's public blockchain functions through a braided, parallelized Proof of Work consensus mechanism, the only protocol that has been validated in the market. The architecture enhances throughput and scalability while preserving the reliability of Bitcoin. Kadena Kuro, the platform's next-generation private blockchain, overcomes the challenges of security, scalability, and speed found in existing blockchains such as Ethereum.
"We've solved the scaling challenges of Bitcoin with parallel Proof of Work chains while addressing the security issues of Ethereum with Pact," said Founder and CEO Will Martino. "Today's launch of our public blockchain with smart contract transactions, which completes our hybrid platform, advances mainstream adoption. We're excited to see how Kadena's blockchain will empower entrepreneurs and enterprises to bring in Economics 2.0."
The launch comes after Kadena completed a year full of milestones in 2019, including the news that next-generation blockchain networks such as Cosmos and Polkadot are looking to implement the Pact smart contract language. Businesses exploring deployment of applications on blockchain were able to utilize the speed and security of Kadena Kuro when it got listed on AWS Marketplace and Azure Marketplace with free community editions.
SOURCE Kadena